In our latest post Caroline brings us a wonderful spaghetti alle vongole recipe…
One of my favourite dishes is spaghetti with clams or spaghetti alle vongole to give it its correct Italian name. For years I had only ever eaten the "rosso" version made with tomatoes which I liked well enough but then discovered the "bianco" version in the beautiful town of Bellagio on Lake Como and there's been no turning back since then. A couple of years later I read that Nigella Lawson, when asked what she would eat for her last supper, specified a starter of linguine alle vongole made al bianco and I'm one hundred percent with her there.
We are currently in Spain, in the town of Nerja, which I've blogged about before. One of the joys of being here is not only the variety of restaurants for eating out but also the amazing fish and shellfish on offer at all the supermarkets. When I saw bags of clams on sale this morning for just €3 I knew exactly what we'd be having for lunch.
The beauty of spaghetti vongole is that it is dead easy, quick to make and doesn't require too many ingredients (or pots and pans to wash up!). With lovely fresh clams it would be a sin to drown out the taste with a cacophony of other flavours.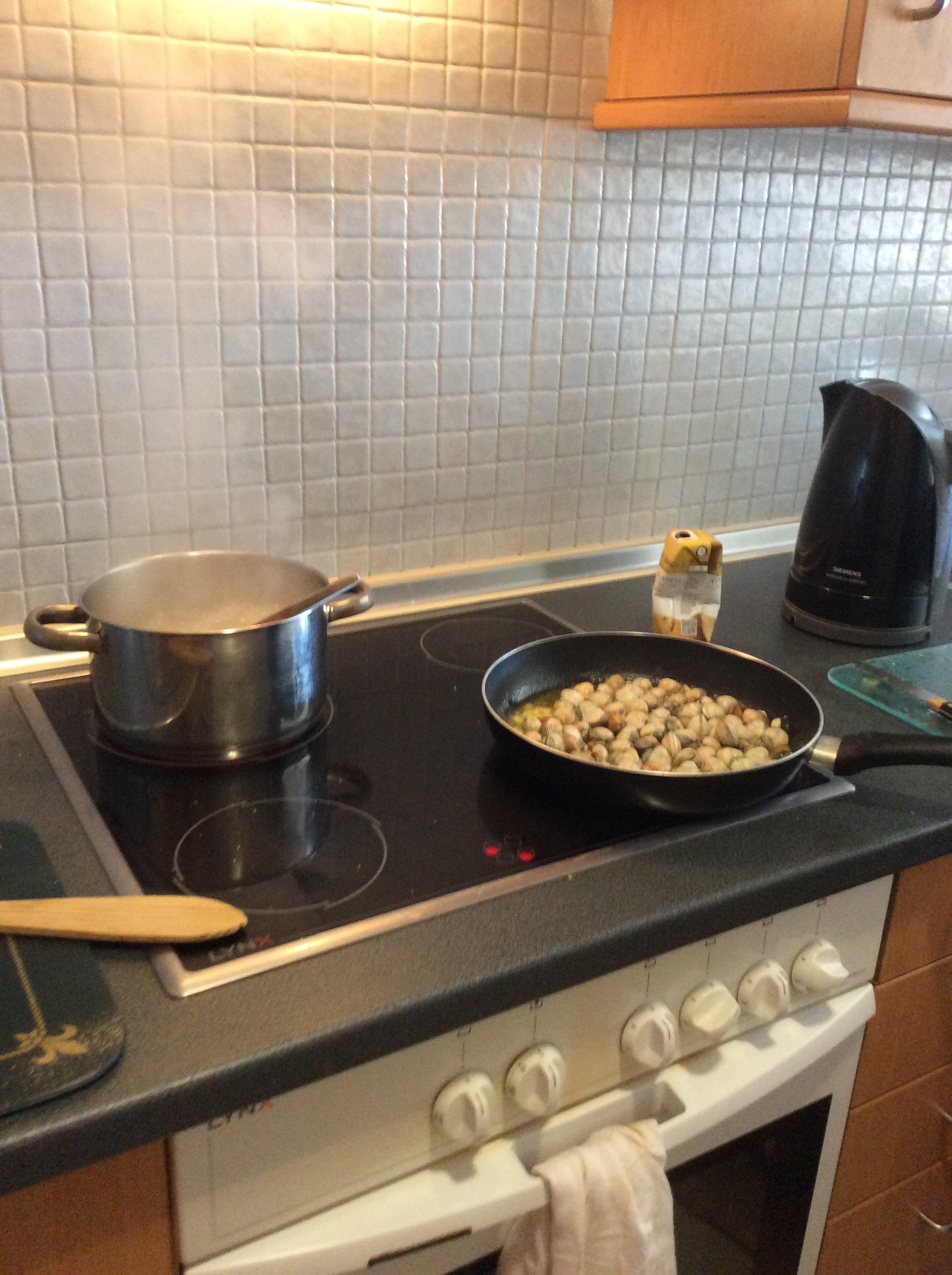 Here's my favourite recipe. Don't forget to allow time to soak the clams (after a good scrub) for a couple of hours in a large bowl of generously salted water to get rid of any sand or grit. Discard any with cracked shells.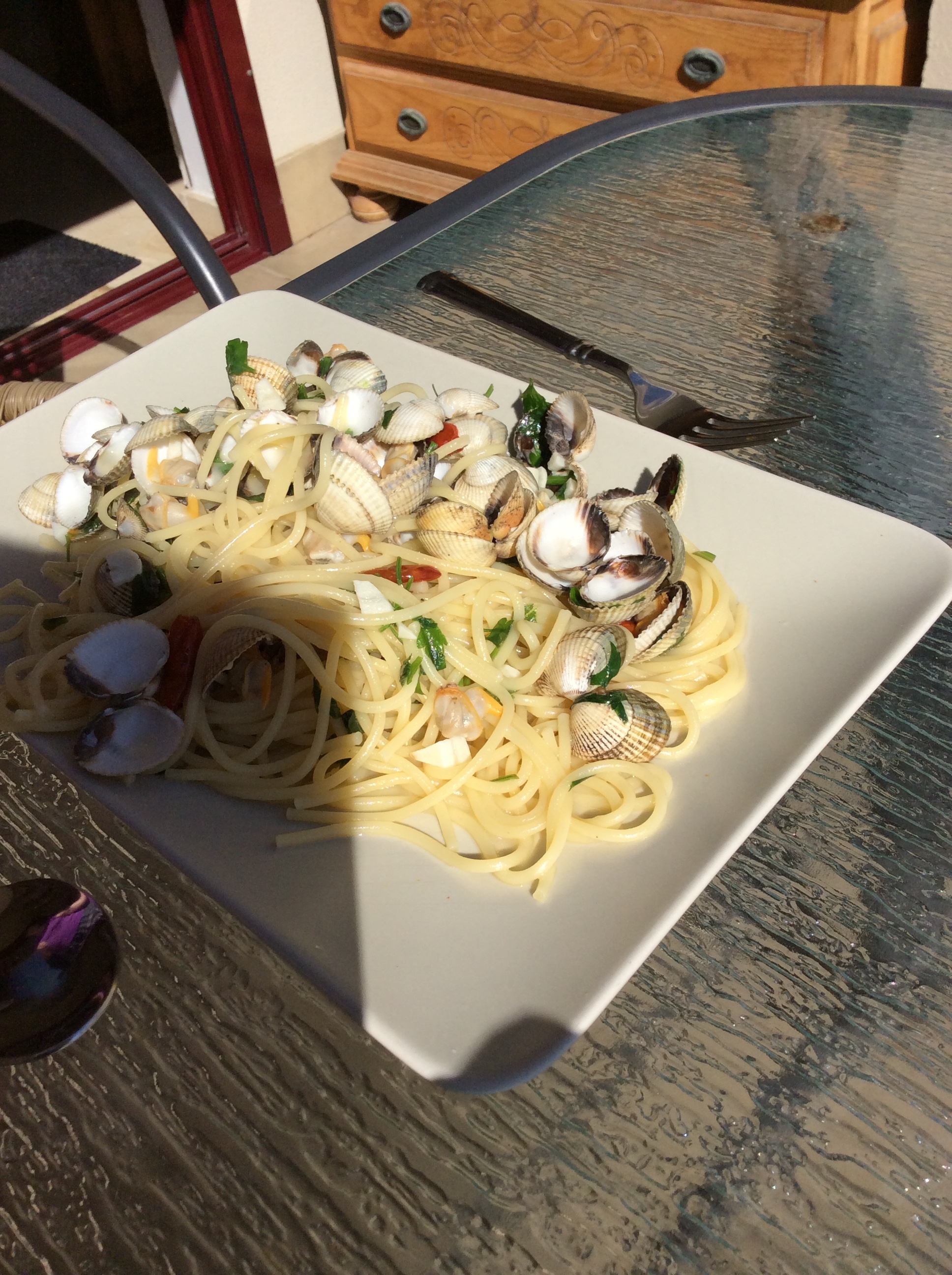 Ingredients for 4:
350 grams spaghetti or linguine if you prefer
600 grams small clams
4 tbsp olive oil
Small red chilli, seeds removed and finely chopped (today I used a dried red chilli as the Spanish supermarket had no fresh ones)
2 large garlic cloves, diced
175 ml dry white wine
2 tbsp chopped parsley (flat-leaf is best)
Cook the pasta according to the instructions on the packet and while it is bubbling away, heat the olive oil over a medium heat in a deep frying pan.
Add the garlic and chilli for 3 to 4 minutes. It should be soft but not had the chance to brown.
Add the clams and wine. Cover the pan and cook until the clams open. This should only take a few minutes.
Drain the pasta and add to the frying pan to allow it to soak up the unctuous sauce.
Add the parsley and drizzle with a little more olive oil.
Season according to personal taste.