Did you know that Pieminister now do brunch at the weekend? Well, if you didn't, you do now! In Leeds, we're truly spoilt by brunch options, but after popping in last weekend, we can confirm that Pieminister has plenty to boast about when it comes to doing brunch the right way.
The choice of dish is simple: you can pick either a brunch pie, or a brunch skillet. The brunch pie we tried, the Banger, was packed full of free range sausage and bacon, and was topped with a cheese and potato hash, a poached egg, tomato, and more bacon. It was a winner of a dish, despite sounding a bit strange, the hash topping the particular highlight.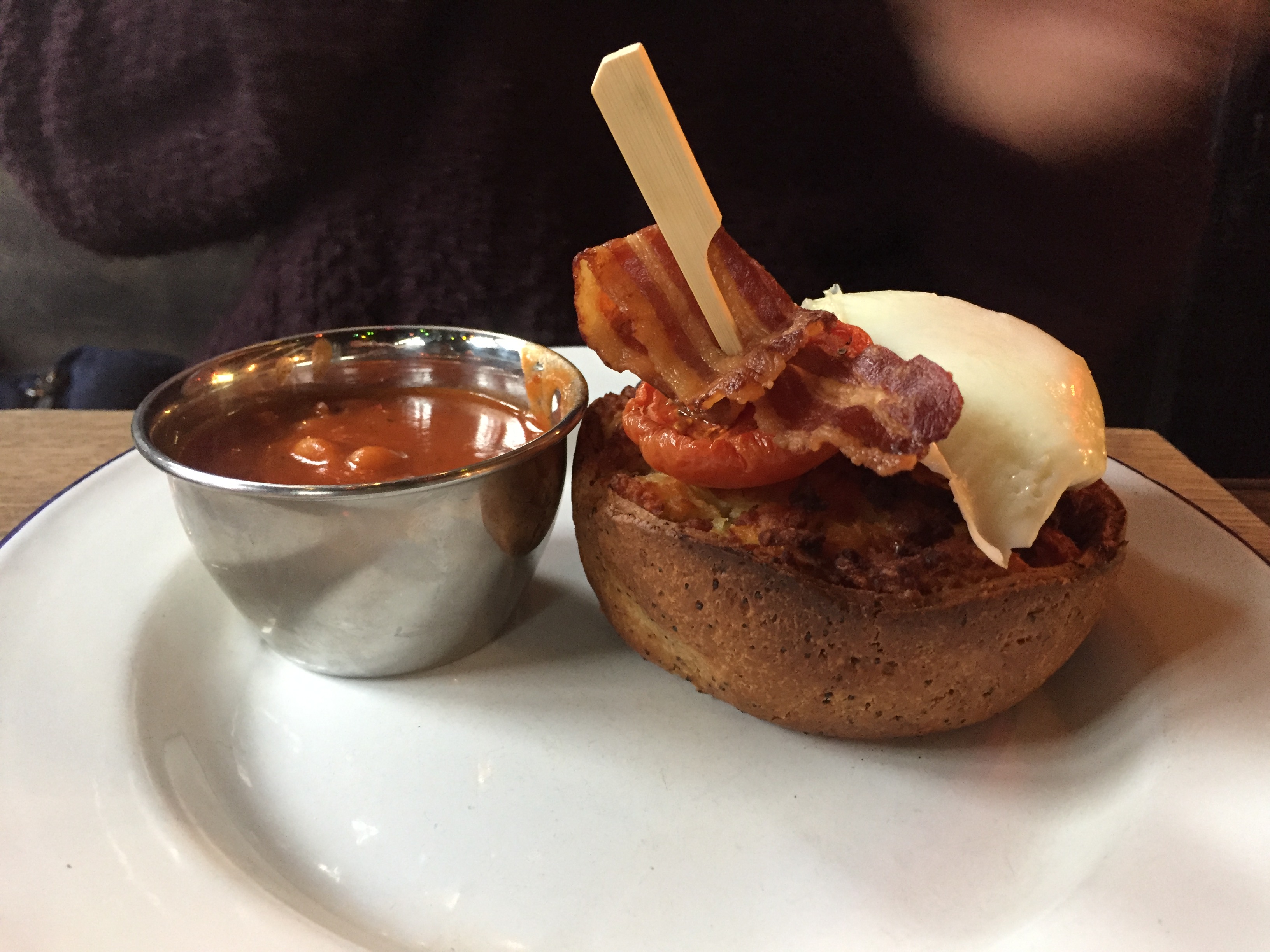 The skillet was, in our opinion, even better. The potato hash combined with a perfectly poached egg lent a creamy texture to the dish that complemented the smoky bacon and the sausage, which was packed full of herby flavour.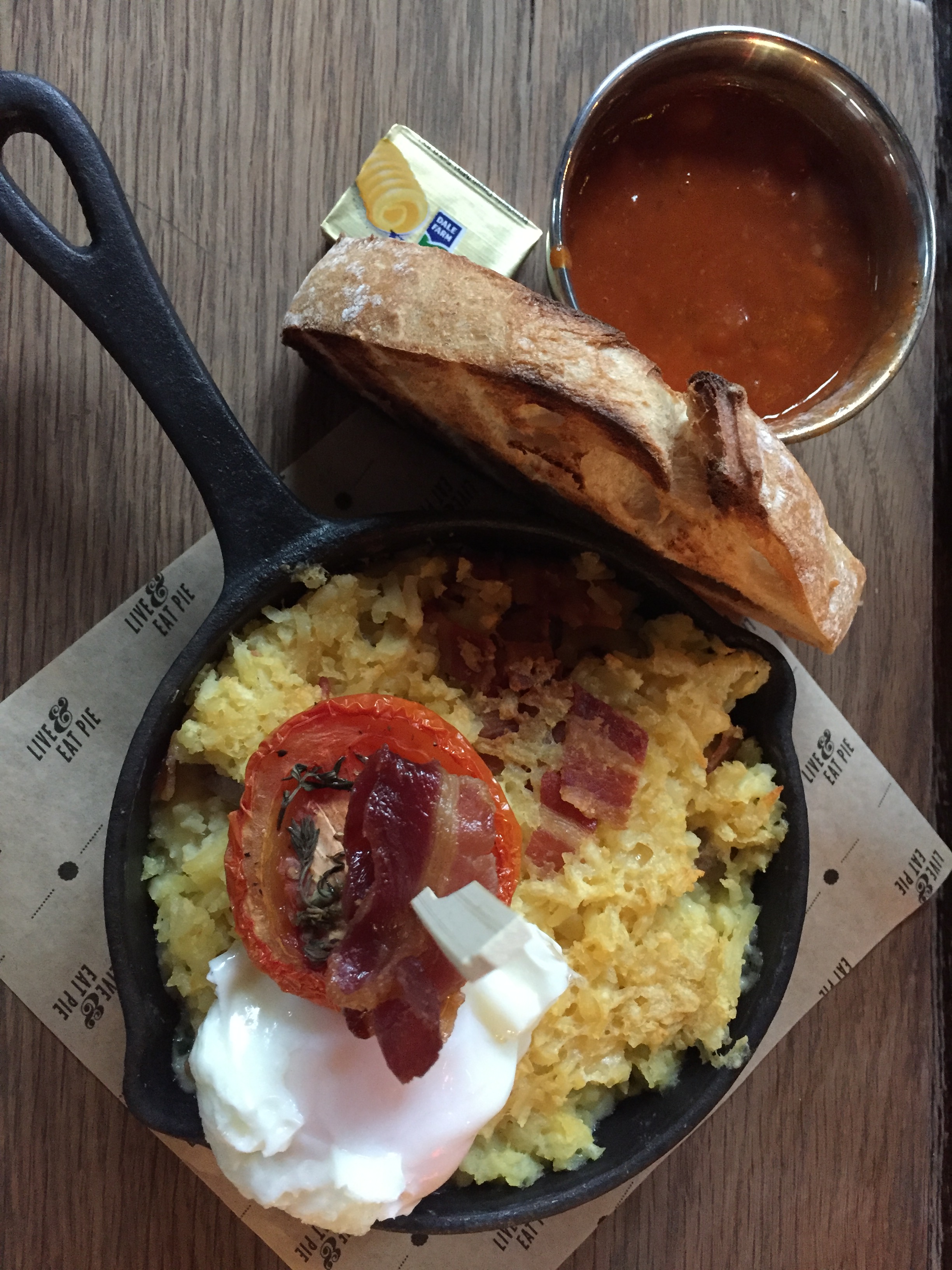 Both dishes came with smoky beans, which went down a treat. We also ordered two coffees, a cappuccino and a flat white, both of which gave us the caffeine hit we needed on a Saturday morning.
One of the best things about the Pieminister brunch is the price point. Each dish is only £5, which is actually excellent value compared to what you might pay for brunch in some other eateries in Leeds.
So, next time you're in town and fancy a quick bite to eat on a weekend morning, why not try out the new offering from Pieminister? It might just surprise you as it did us.