American whiskey, best known in the UK as bourbon, is earning more and more fans all the time, so we teamed up with the good folk at american-whiskey.com to head down to Jake's Bar in Leeds in a bid to understand a little more about this special product.
The first thing we learned about American whiskey is that it's not just bourbon. It's also Tennessee, Rye, and Corn. You can find these represented nicely across a range of Brown Forman's products.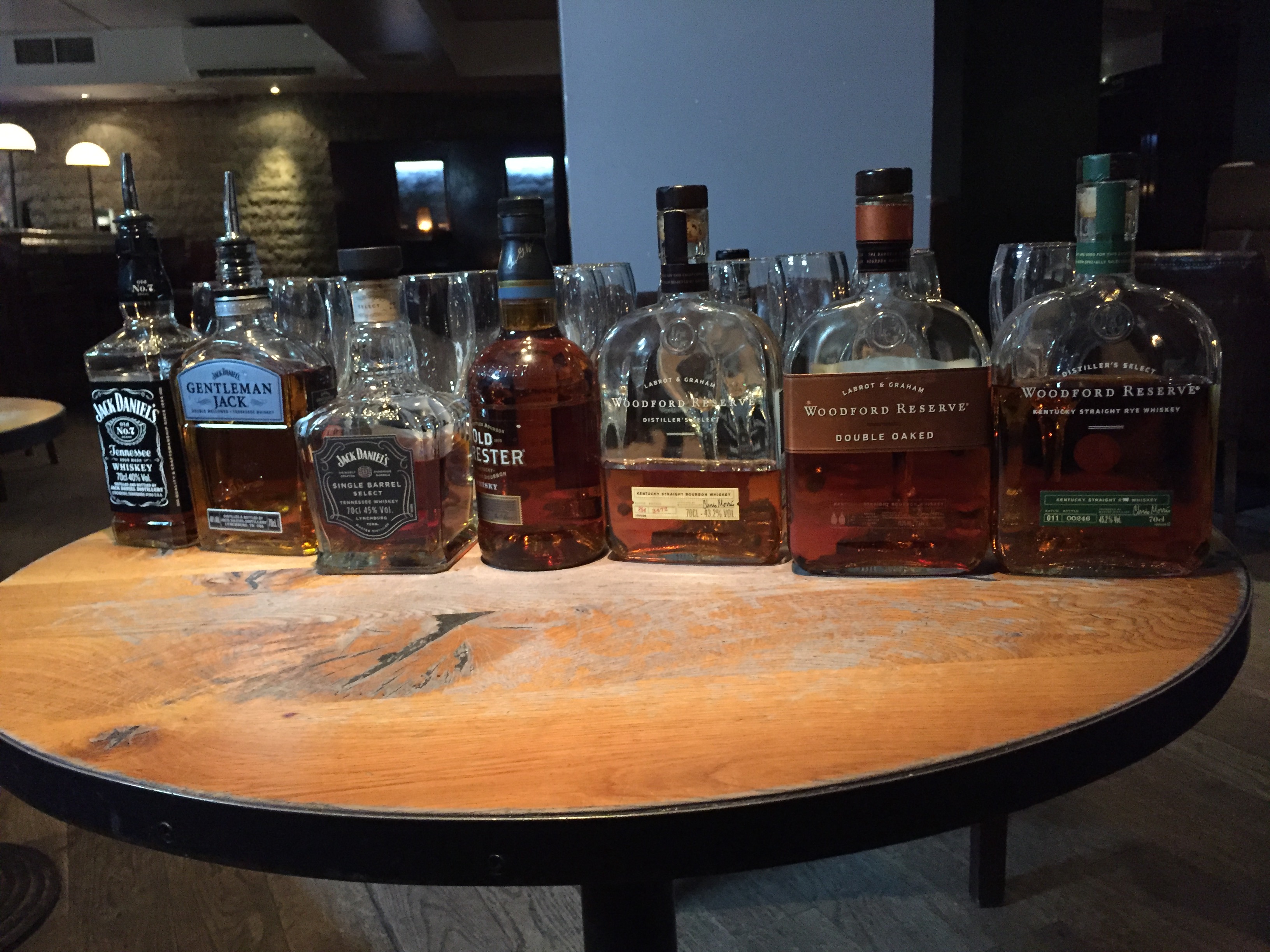 The most well-known of these is Jack Daniel's, but even with the Jack Daniel's range, tastes and varieties differ significantly. Starting with the traditional No. 7, all the way up to the premium bottle of Single Barrel Select, all of these Tennessee style whiskeys boast flavour differences that are surprising and incredible to experience.
We were given the opportunity to try the range of Jack Daniel's whiskey before and after the charcoal mellowing process and so further appreciated precisely how wonderful the flavours grow to be.
As well as Tennessee whiskey, we really enjoyed Rye whiskey from another of Brown Forman's brands: Woodford Reserve. This offered a really different taste on the palate and again showed just how diverse an appeal American whiskey has. You could quite happily find yourself enjoying one variety even if you're not fond of another.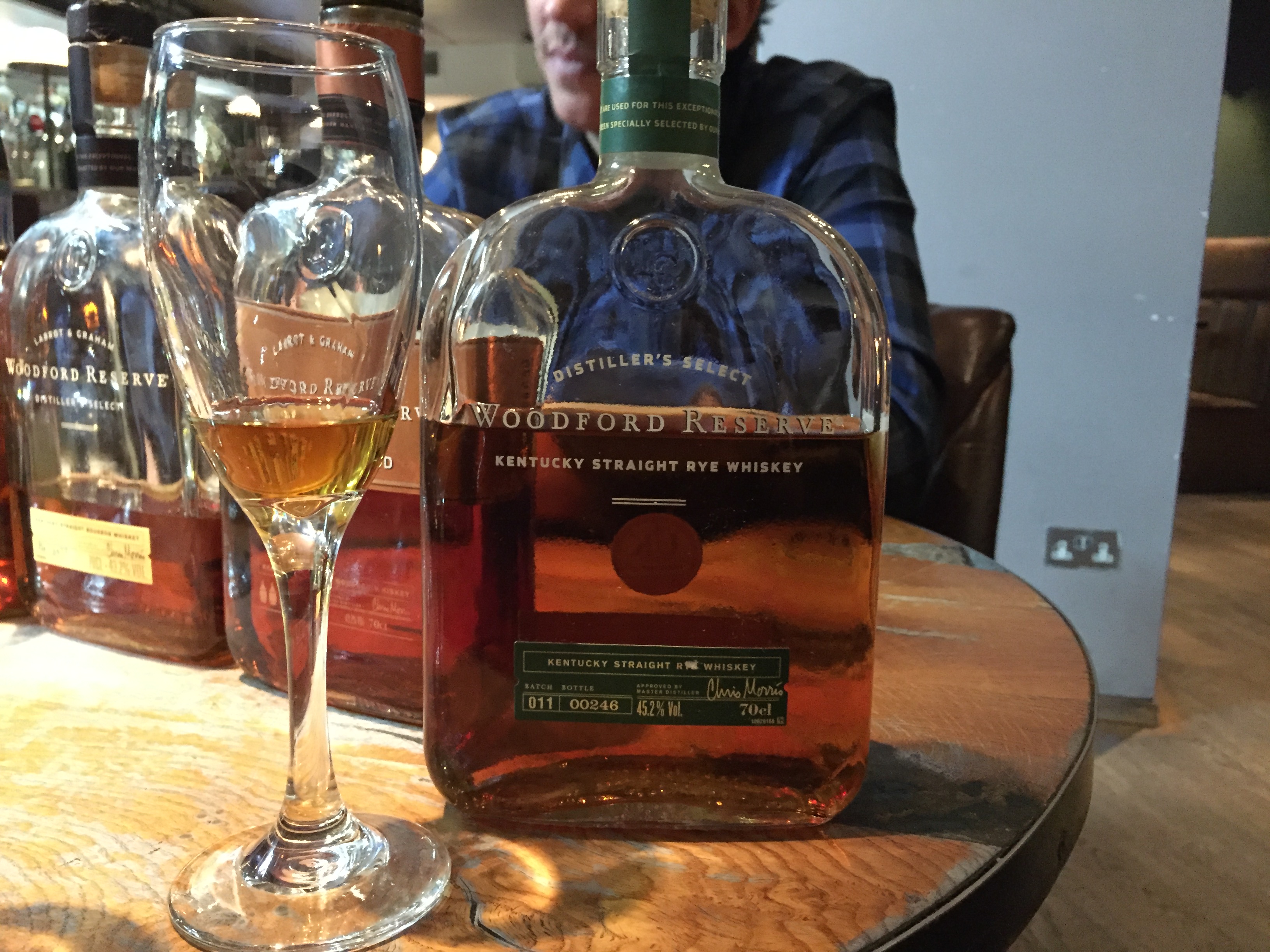 The final whiskey we enjoyed was our favourite, Old Forester. We really love Old Forester (find out why here!).
As well as trying these neat, the team at Jake's Bar also showed us some of the ways that these whiskeys can be wonderfully mixed, showing off a wide range of flavours and drinks to suit all occasions. The strength of the whiskey shone through no matter what it was mixed with, which is testament to the flavour of the American varieties. My favourite was the Old Forester Bourbon Smash, but both the Woodford and Jack Daniel's drinks held their own.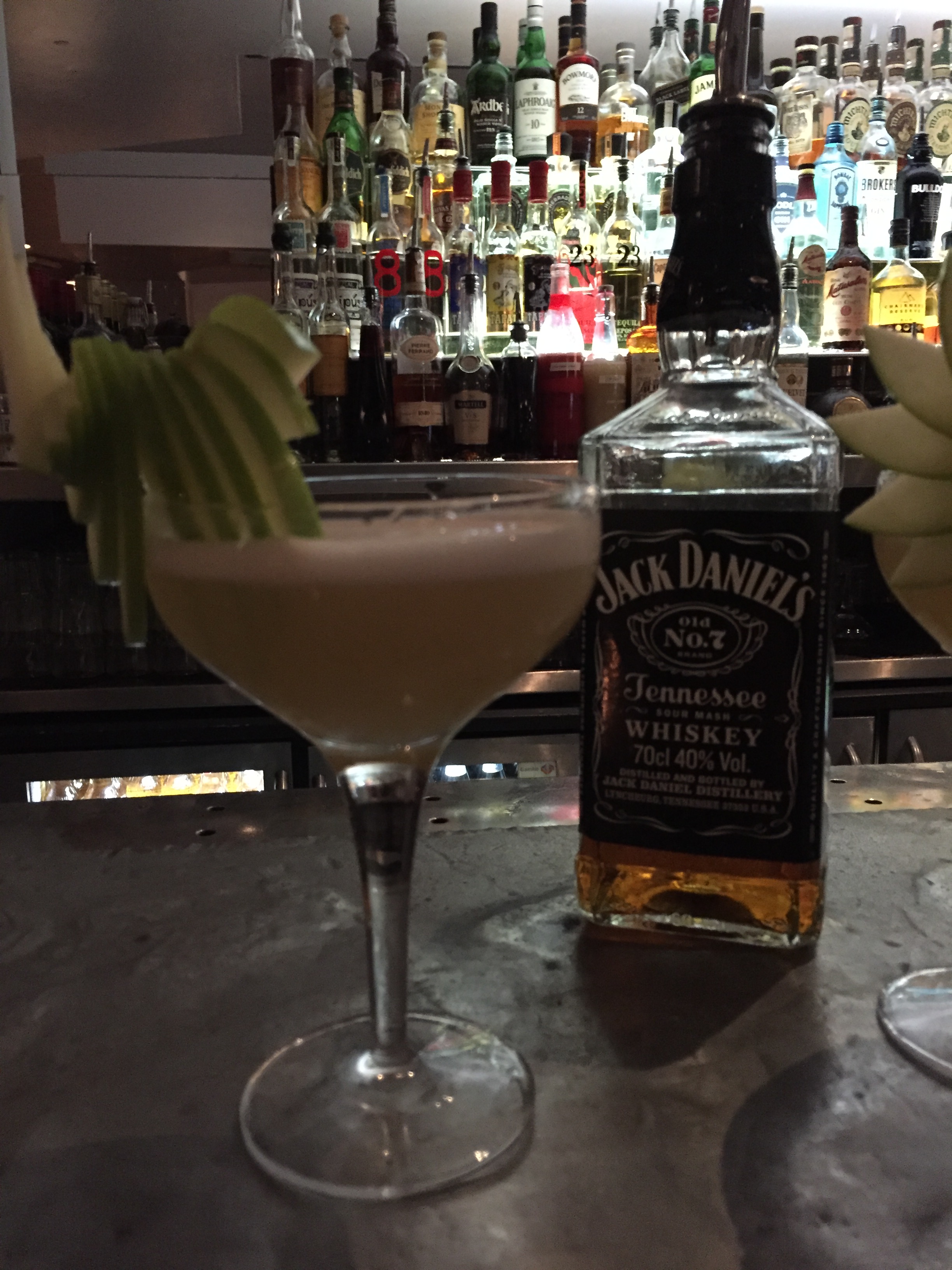 Of course, the best two ways to learn about a drink don't involve reading about it here, but getting to the experts at american-whiskey.com or trying out some of the Brown Forman range down at Jake's Bar in Leeds.