Perhaps you have a visit to Guernsey planned for 2017. If you do, first of all, we're hugely envious, but second of all, you may be unaware of the stunning sunsets that lie in wait for you.
We're lucky enough to have seen our fair share of amazing sunsets, from bright red, almost paint-splashed sunsets in Madagascar, to orange expanses of sky in Florida (those ones are, of course, greeted by applause from the Americans!), but the Guernsey sunsets we saw during our September visit were up there with the best of them.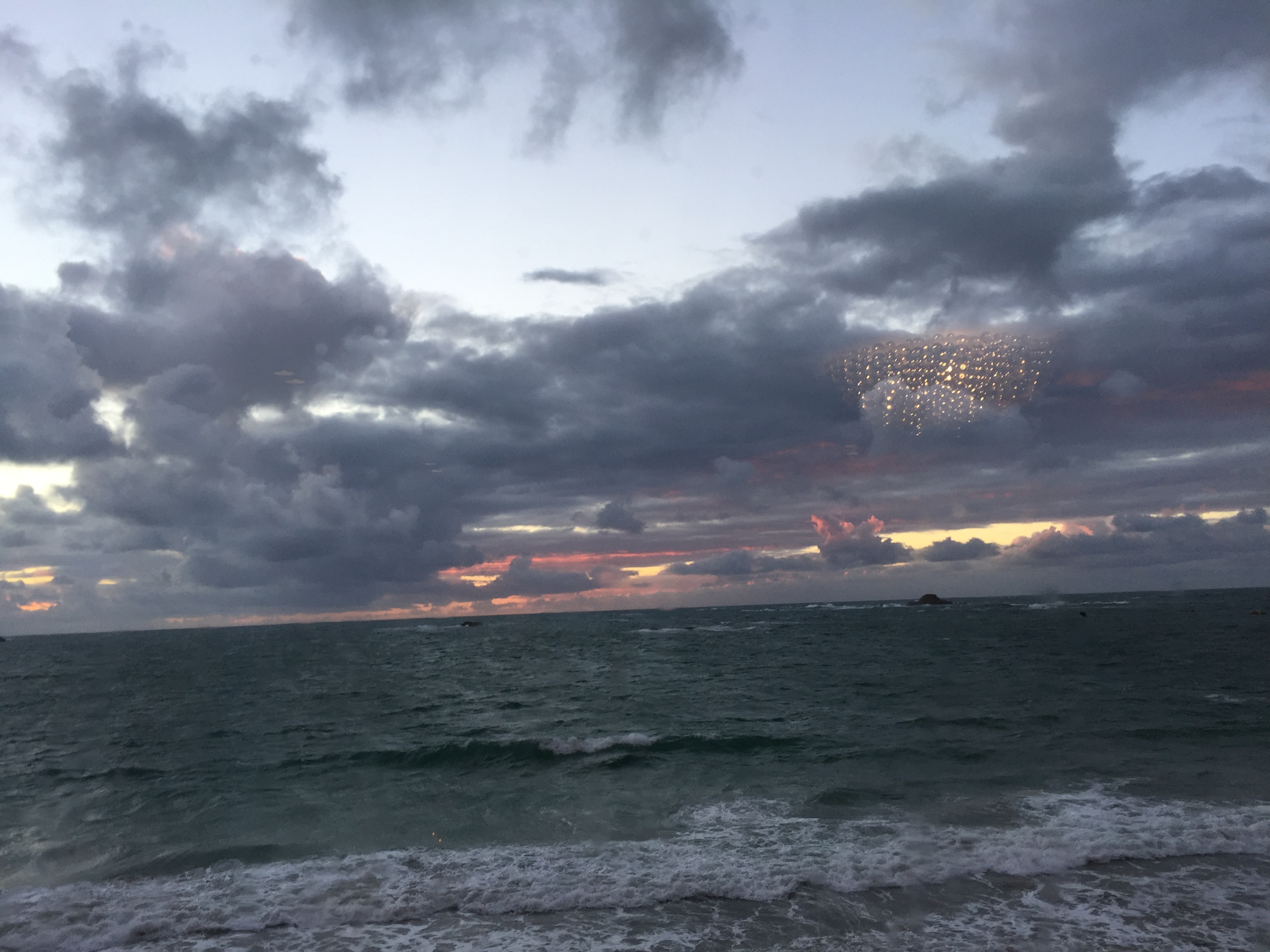 If you want to make sure you're ideally situated to see the famous Guernsey sunsets whilst indulging in some exceptional food, there's just one place for you: La Reunion in Cobo. The views out of the glass windows at La Reunion really stick in the mind.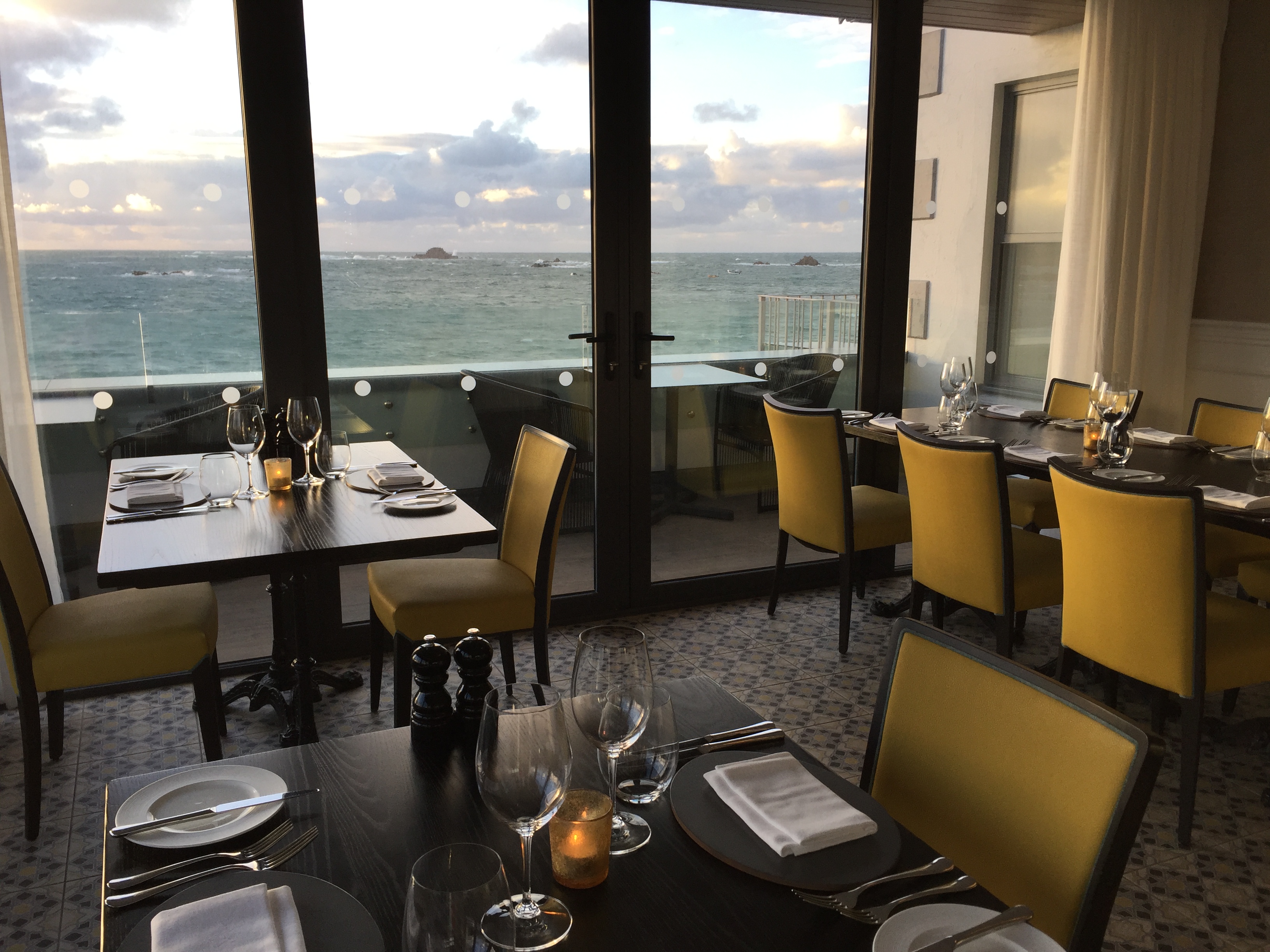 We didn't even have a window seat, but it didn't matter; you can see the sea and the sky from pretty much every seat in the place.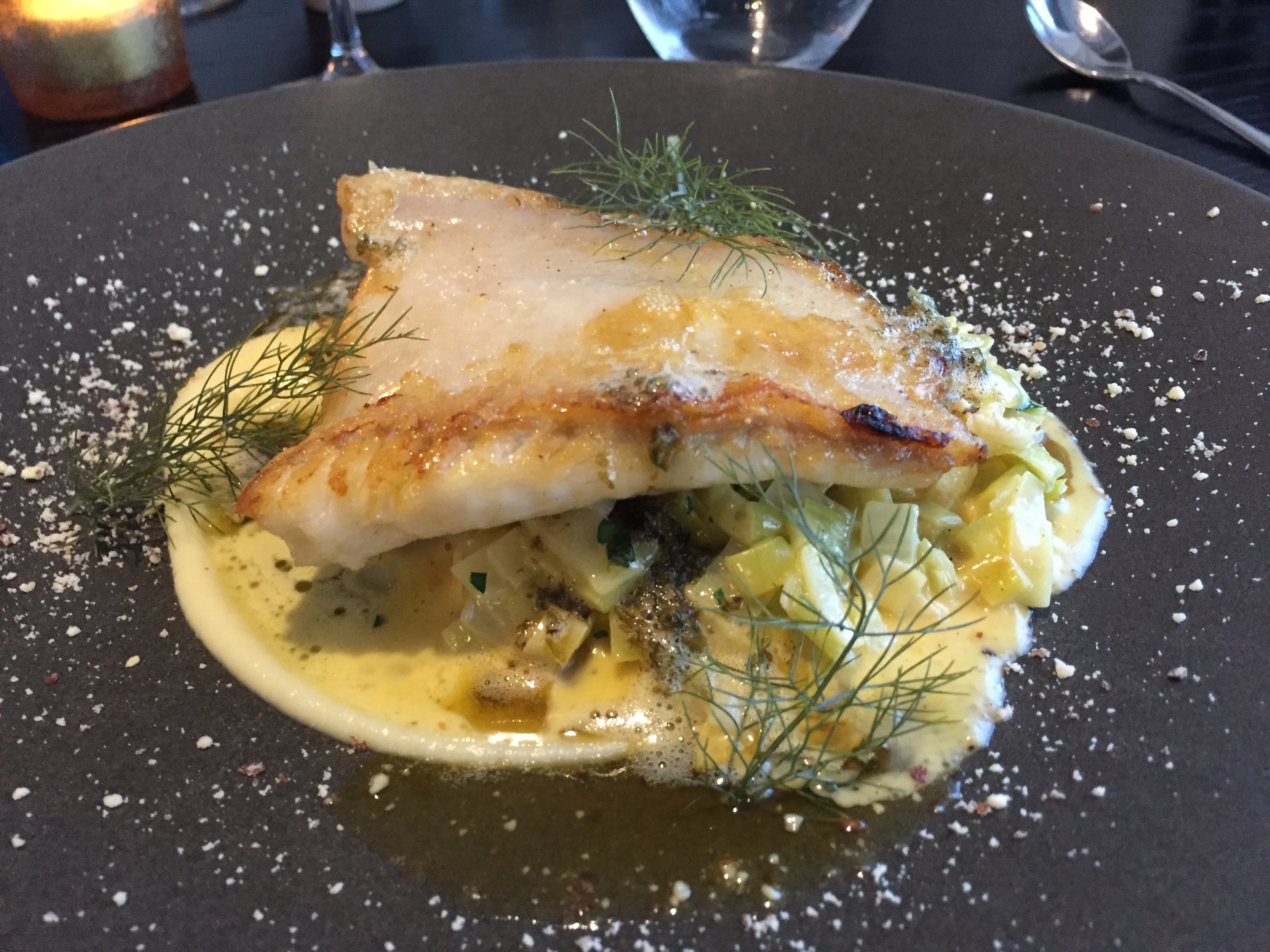 As for the food, it really was something special. We ate some exceptional food during our Guernsey trip, but this meal stuck in the mind. We decided to focus on fish and seafood, and found the local turbot really hit the spot. It was served with a creamy leek fondue and brought to life by the intense flavour of smoked almond. The seaweed butter kept that salty taste of the sea running through the dish. All in all, a winning combination of flavours and textures.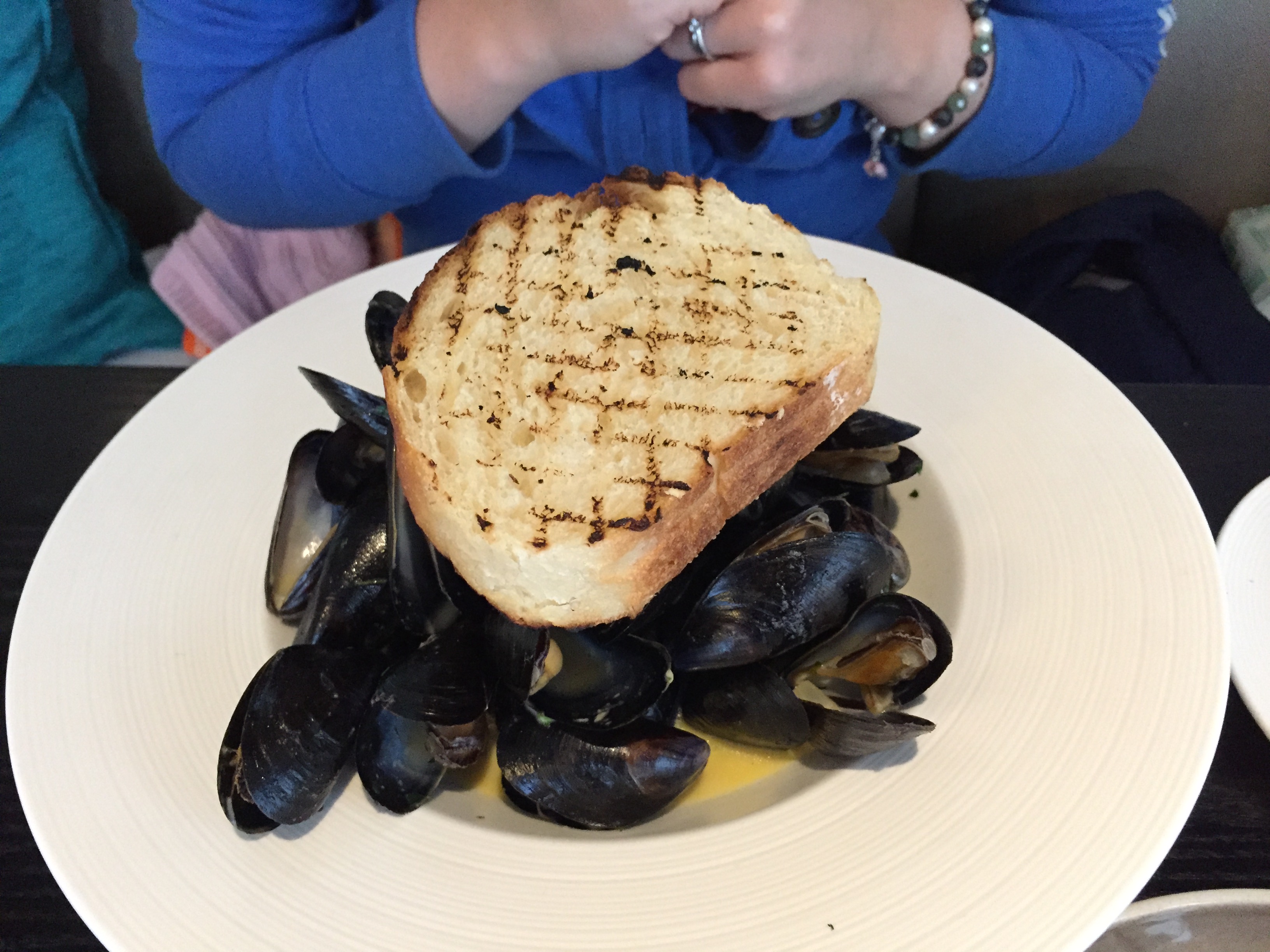 Our other choice of a steaming bowl of moules with garlic, white wine, and cream was more classic in style, but lacked nothing in flavour. The mussels were fresh, plump, and dotted with little specks of parsley. Delicious!
We almost didn't have room for dessert but when I spotted the dark chocolate mousse on the menu, I couldn't resist ordering it. I was so glad I did when it turned up as this was no ordinary mousse.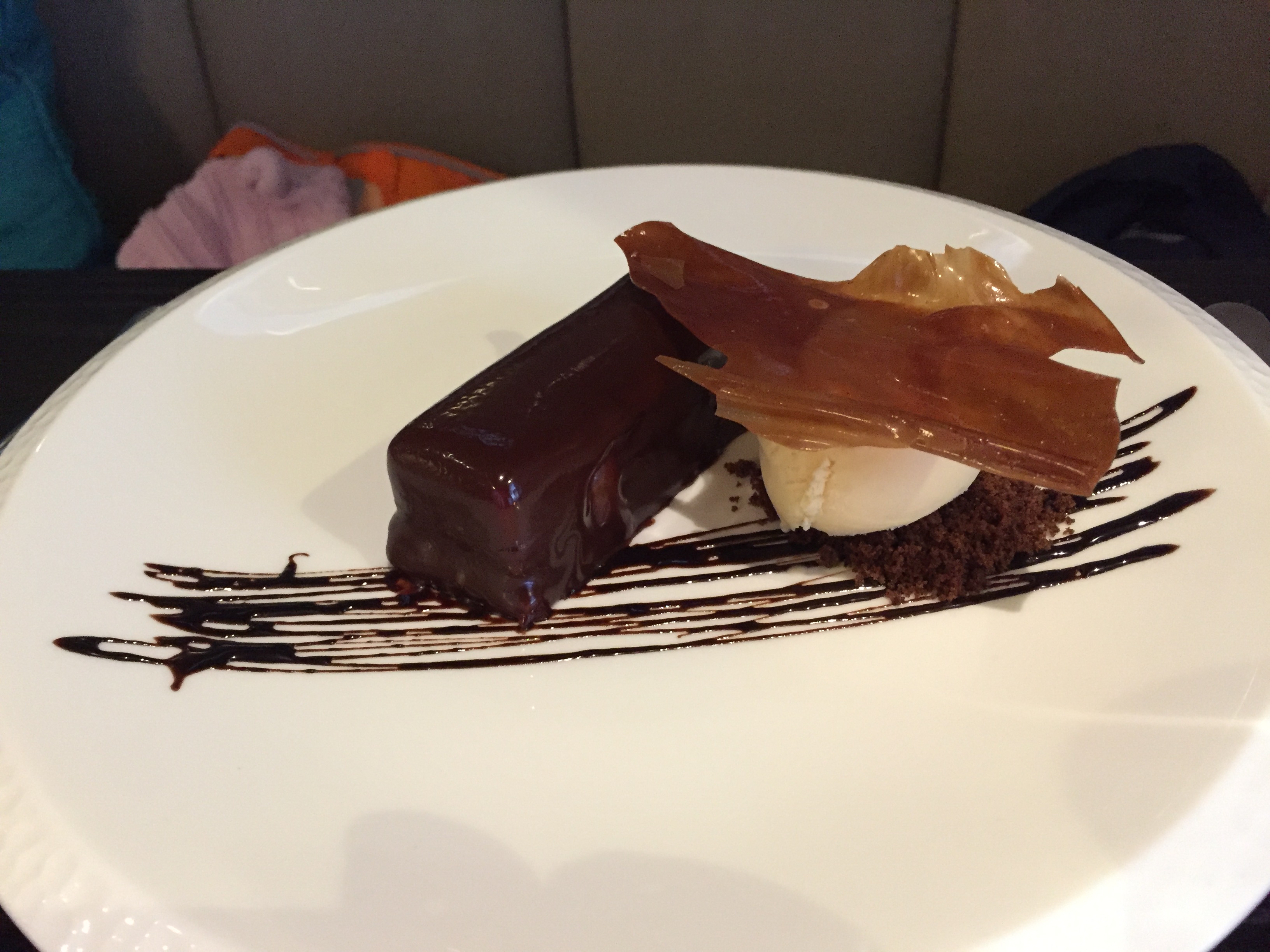 Two layers of dark and white chocolate mousse had been encased in the glossiest, smoothest dark chocolate casing you could imagine, and topped with a beautiful, freshly crafted toffee shard. The milk ice cream made sure the chocolate flavour never overwhelmed the dish as a whole, and the texture of the toffee shard contrasted really well with the soft mousse. This was a very well-presented dish that tasted as good as it looked.
It is not common for restaurants that boast a view to match their location and their visual offering with food of the same quality. La Reunion manages to achieve that rare combination and deserves to be placed firmly at the top of your list of your must-visit restaurants for any Guernsey trip.