We've already spoken in length about how much we loved our trip to the White Swan in Pickering. A warm welcome, beautifully furnished and decorated rooms, and a fantastic location right in the heart of this gorgeous market town, the White Swan has a final feather in its cap: the food.
The restaurant has a really relaxed vibe about it; it's smart without being pretentious, and comfortable without being overly informal, managing to retain its suitability for special occasions with a healthy dose of grounded Yorkshire hospitality thrown in for good measure.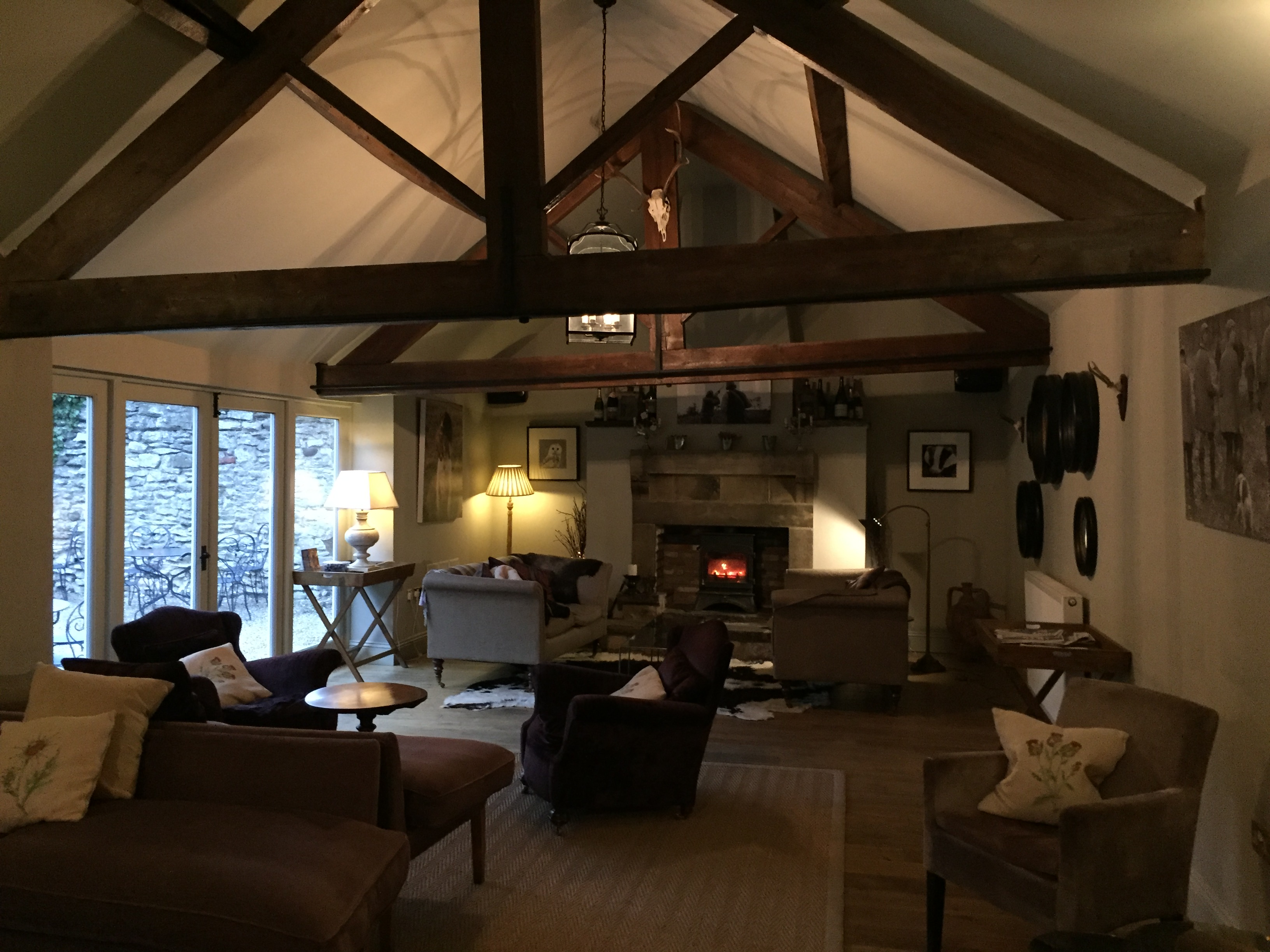 The talented kitchen team rely on local produce to pull out all the stops on the menu. We tried the ginger pig slow roasted belly pork with apple sauce, buttery mash, and gravy. This was comfort food done the right way: big portions, but with quality ingredients cooked to perfection. The belly pork was so tender that it could have been eaten with a spoon, and the crackling exactly as crispy as good crackling should be. We also sampled some beautiful fish, in this case bream that was delicate and refined.
For puds, the White Swan ticked all the boxes in style. We ordered sticky toffee pudding, which was again served in a generous portion and was sticky, oozy, moist, and dense, just like all sticky toffee puddings should be! The toffee sauce that accompanied it was heavenly in its sweetness and it took quite an effort not to lick the plate clean in public (we would have done exactly that at home)! We also tried the autumn crumble, which made the most of the seasonal local ingredients to bring a unique twist to this classic and most comforting of desserts.
A meal at the White Swan, whether it's lunch, dinner, or breakfast, is special. The ingredients are treated with love and attention, and you can taste the care from the kitchen team in every mouthful of food. If you're looking for the perfect Christmas gift for the foodie in your life, you can't go wrong by booking them dinner at the White Swan (along with a cheeky night's stay if you're feeling generous!).