Normally, a lounge experience is something you associate with the exclusive realm of business travellers heading off to far-flung destinations, or with that of members of rewards clubs. For families, it can seem beyond our grasp to experience that relaxed, calm prelude to a flight.
Located in Departures and with easy and fast access to all of the departure gates, The Yorkshire Premier Lounge at Leeds Bradford, which aims to change the preconceptions like the above, is split into two halves: one area is designed for those on business, and one for those like us travelling for leisure purposes. This review focuses on the latter!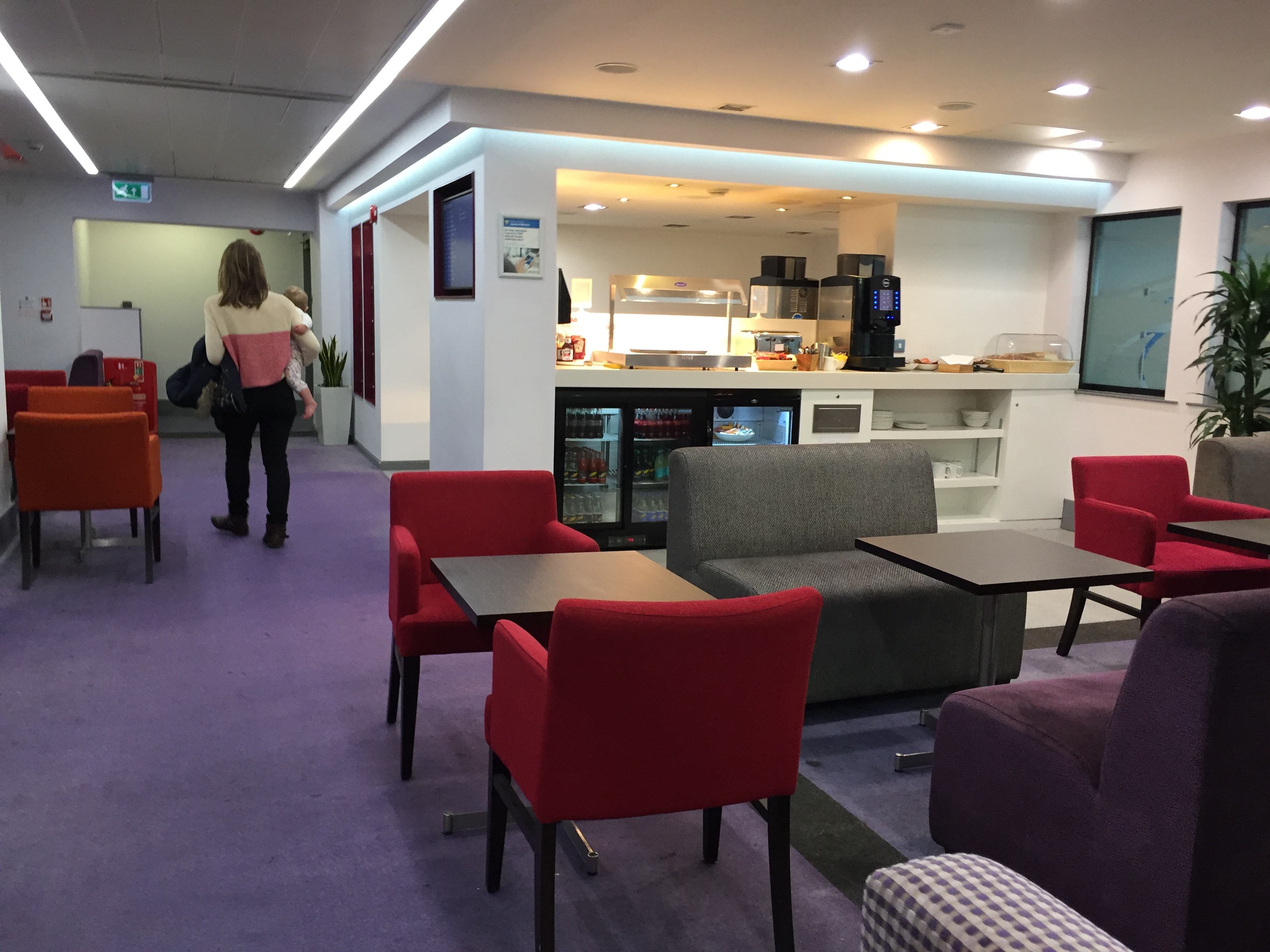 First of all, the staff were friendly, and warm, which makes a big difference when travelling with kids. When we headed into the lounge, we didn't feel out of place, even with a baby. There was a kids' corner, which had a games console and books for younger ones, and plenty of high chairs; it was seriously set up for families and was a safe place for keeping little ones amused during that usually long, boring wait for a flight.
From an adult's perspective, while being child-friendly, the lounge is still clearly comfortable, clean, and relaxing, with a good range of snacks and drinks (mostly free).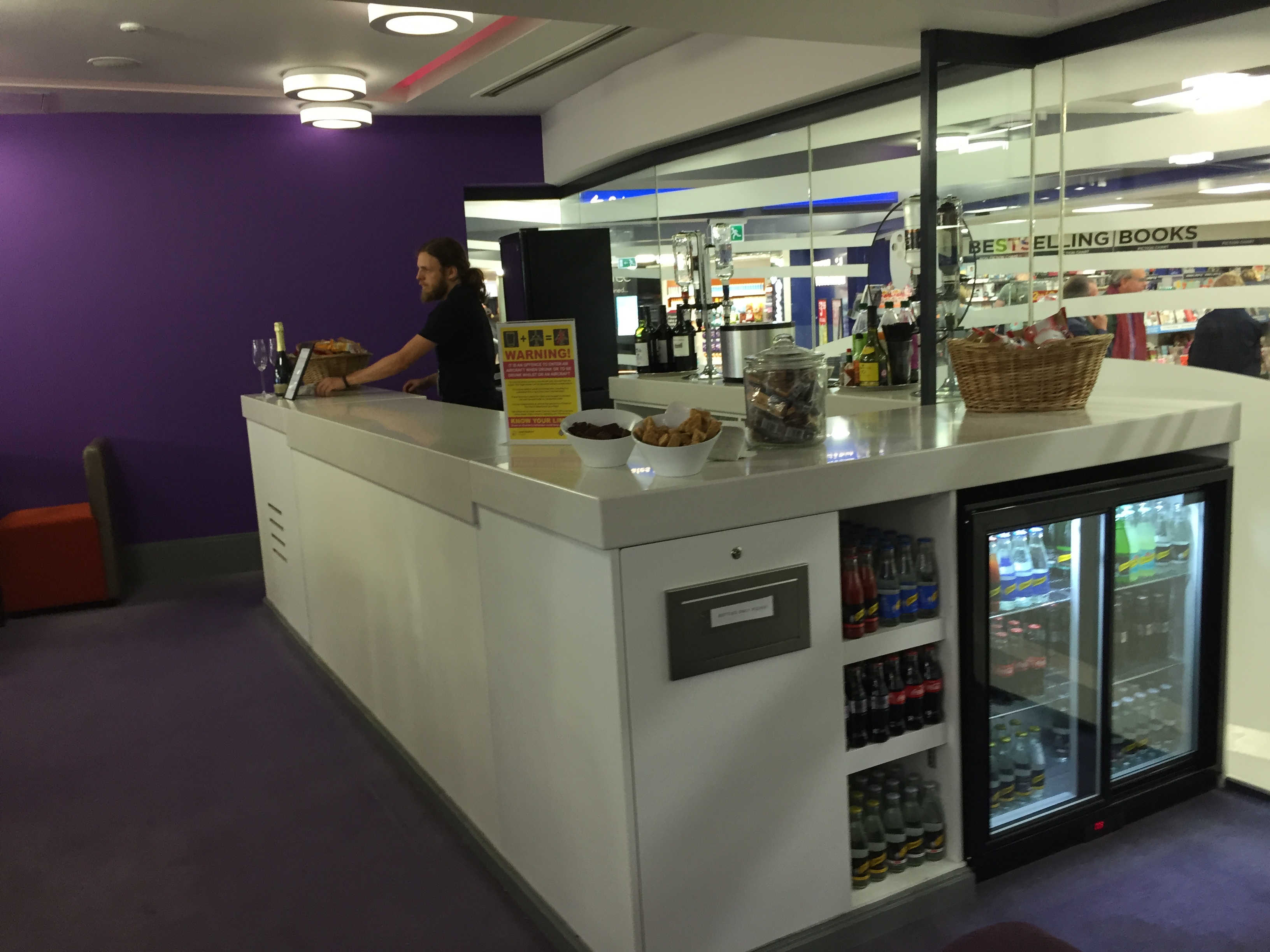 The food is not fancy and gourmet, but it is good hearty fare, as it should be at a Yorkshire airport! The sausage rolls were very, very good, with buttery pastry and nicely seasoned sausagemeat. The scones with clotted cream were also a surprise treat. For kids, there are plenty of sweet options to keep them busy if the kids' corner loses its appeal!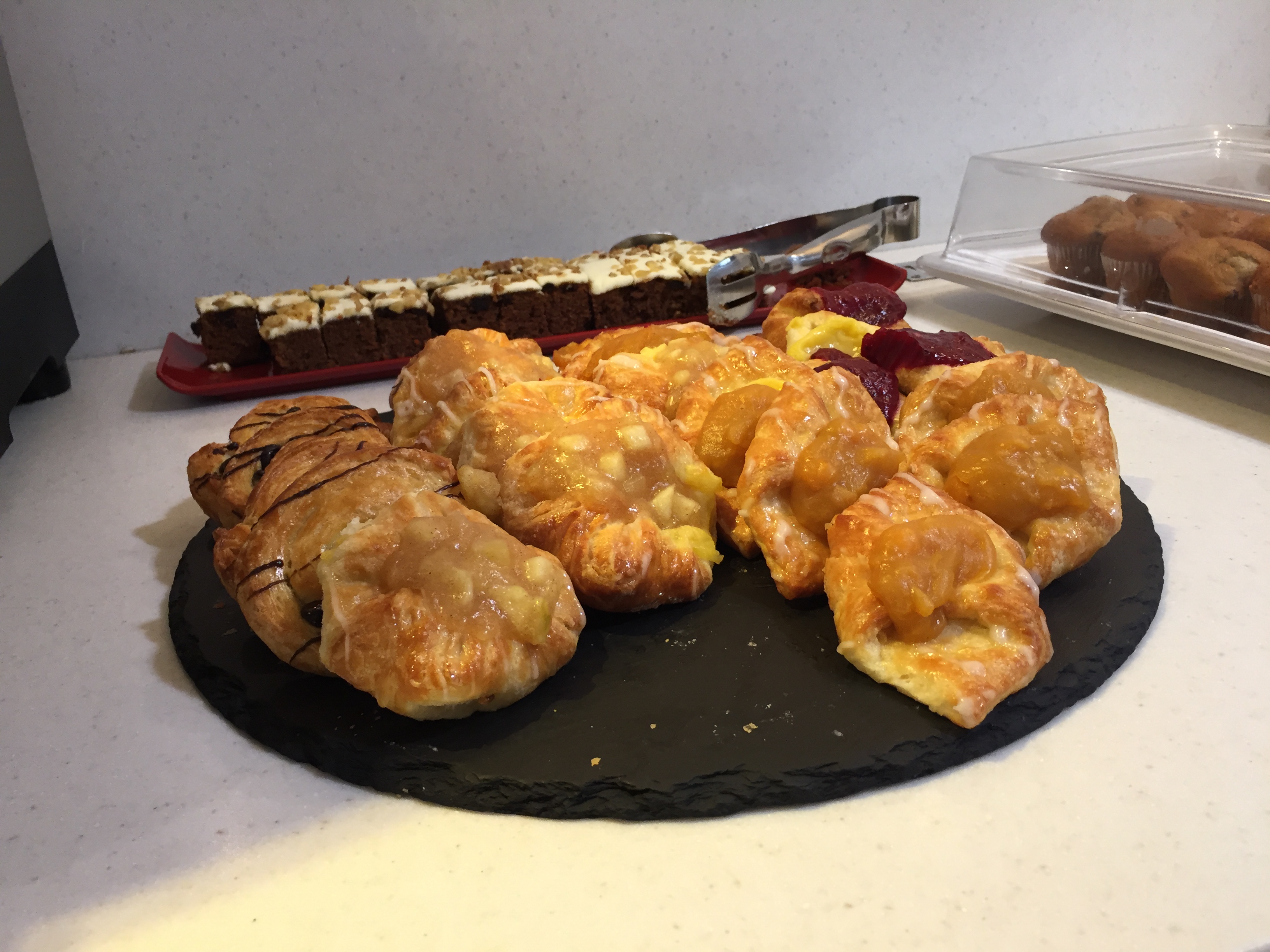 Overall, nobody enjoys hanging around in an airport for a long stretch of time, but to make the experience far less stressful as a family, using the Yorkshire Premier Lounge at Leeds Bradford Airport is well worth the £21 it costs as an adult, and £12 for kids between 2 and 12 (those younger than 2 are free).