When visiting Guernsey, there are several options when it comes to getting around.
If you are working to a tight schedule and need to be at certain places at specific times, the best option is to hire a car.
If, on the other hand, you're wanting to experience island life the way it should be experienced (hint: laid-back, relaxed) then we would recommend doing what we did: taking the bus to get from one side of the island to the other, but for local trips, jumping on the saddle.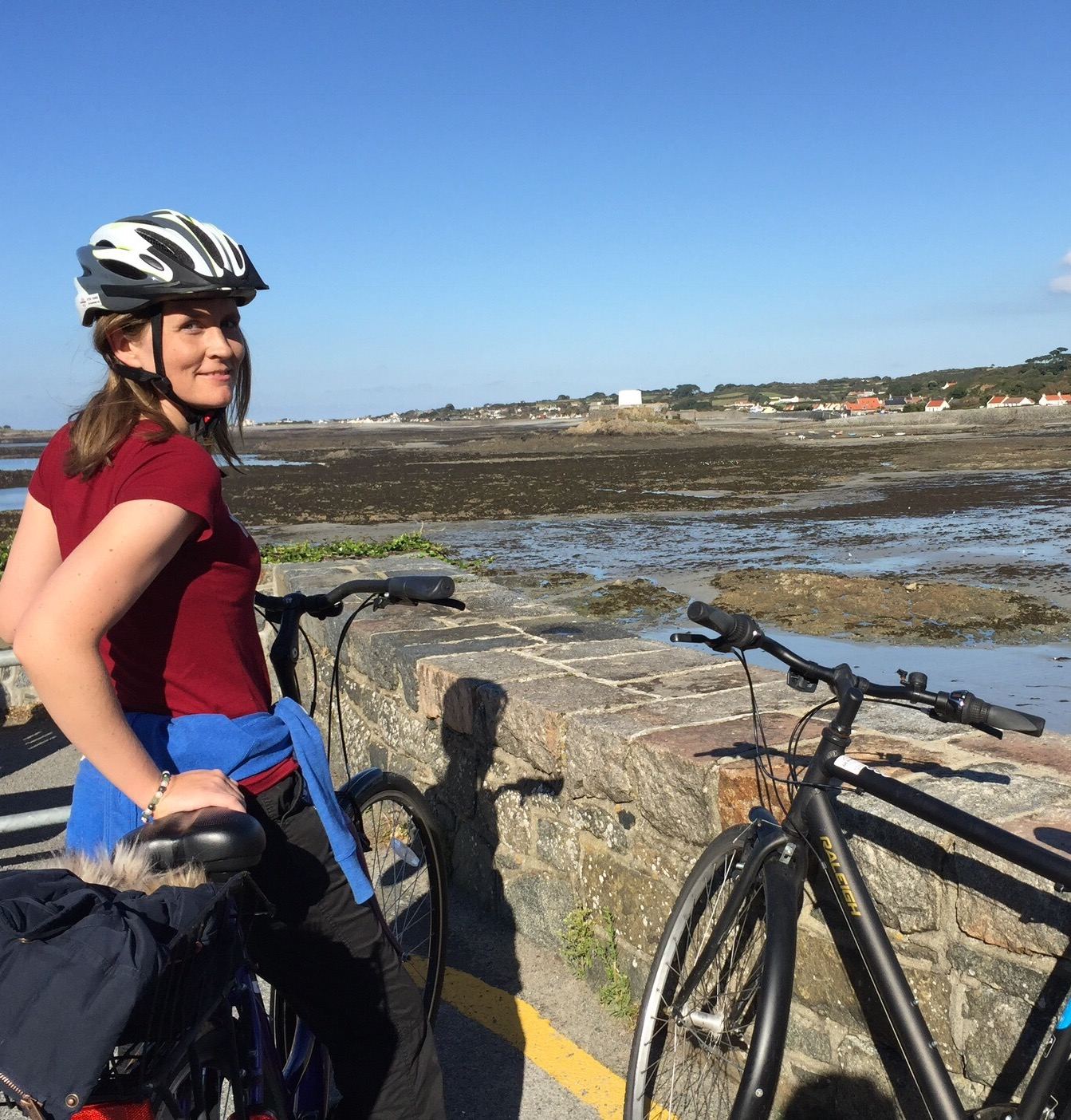 Cycling is a fantastic way to see the best of Guernsey. It allows you the flexibility to go where you want, stop when you want, see what you want, and to do it all at your own pace. The roads in Guernsey aren't busy, which makes them ideal for cycling. Cute little country lanes, woodland trails, and beachside paths are all a dream for those on a bike.
Bike hire with Go Guernsey is so simple it couldn't be more stress-free. The company will deliver and collect from anywhere on Guernsey, even if that means different locations or a change of plan. You won't be charged additional for any of this. We hired a 21 speed City/Hybrid men's bike and the equivalent women's bike, along with an amazing child trailer, which our little girl loved (although it did send her to sleep!).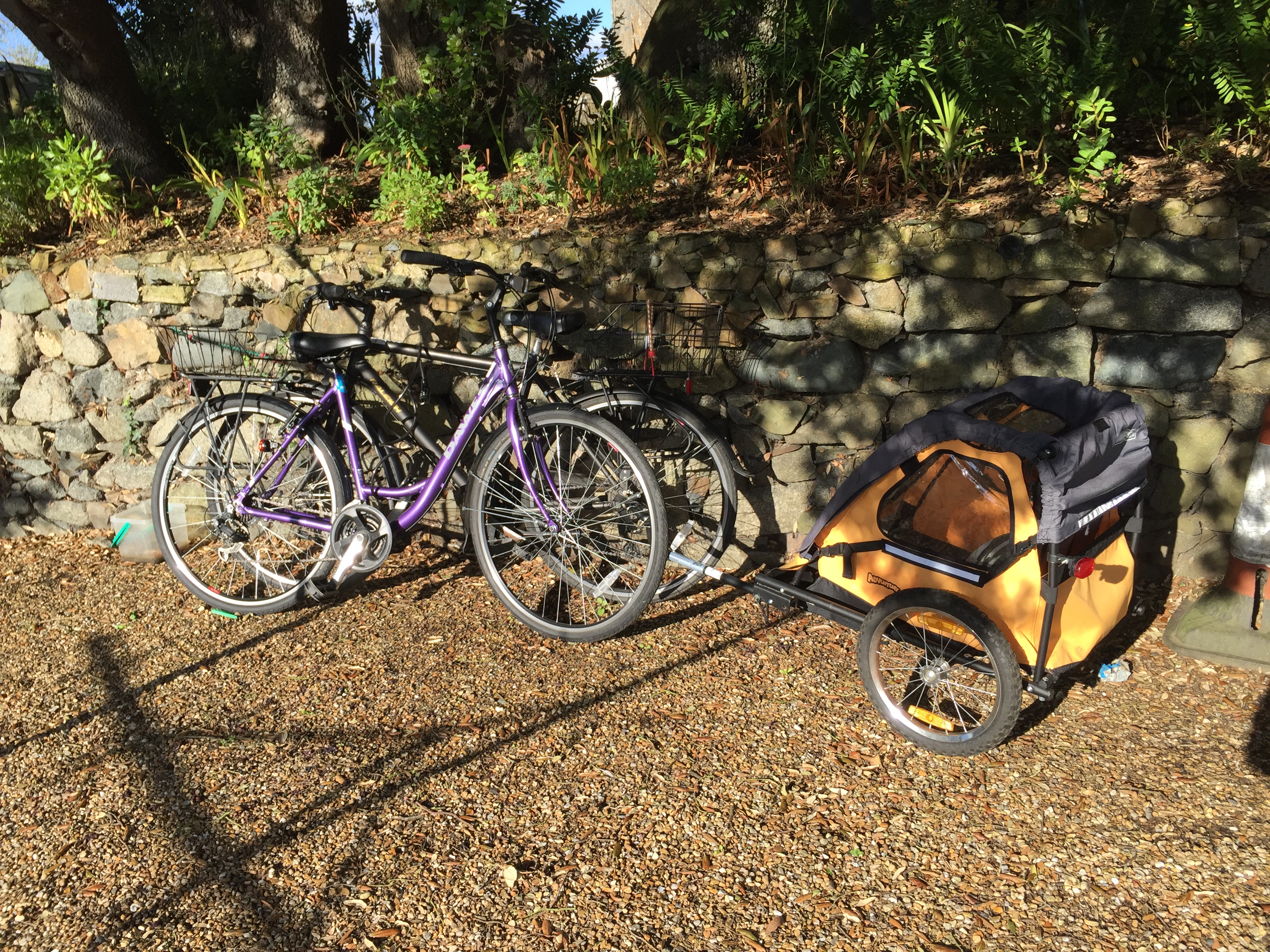 The child trailer is great for little ones who can sit up unaided and can support their own weight and head. Our little girl was about 14 months old when she used it, and that seemed like a perfect age for that mode of transport.
As for our bikes, they were set up with comfortable seats, mudguards, a rear carrier with basket and strap (essential for everything we took with us each day) and had been tailored to our heights (which we told Go Guernsey in advance). The bikes allowed us to negotiate hills and flat roads with ease, as well as slightly trickier terrain.
For us, the mixture of taking buses and cycling allowed us the freedom we needed, and the best thing is that cycle hire won't hurt your bank balance; an adult's bike will set you back just £9 per day if ordered for multiple days, and the trailer just £6 per day for multiple days. Longer term discounts are also available, with a tempting 50% discount for hire over one week.