You might never have heard of it if you live in Leeds, but Great Shakes in Bingley is an absolute must-visit if you love freakishly big, freakishly unhealthy, but freakishly tasty milkshakes!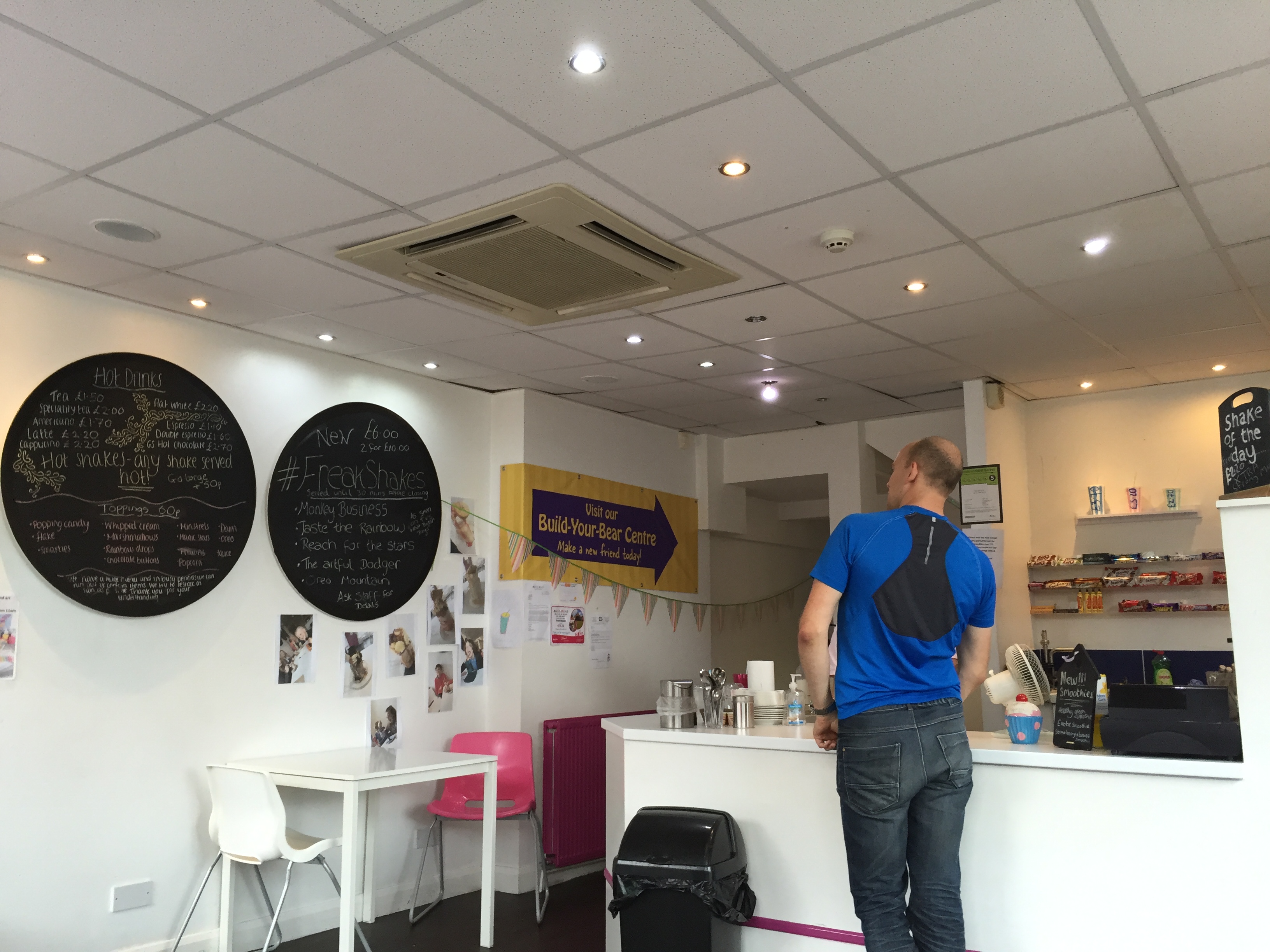 The cafe started life as a straightforward milkshake cafe, offering milkshakes in hundreds of combinations (and you can still pop in and order a curly wurly milkshake topped with peanut butter and popping candy if that floats your boat) but has since evolved to offer a full food menu, which is currently topped off by the amazing 'freakshake'!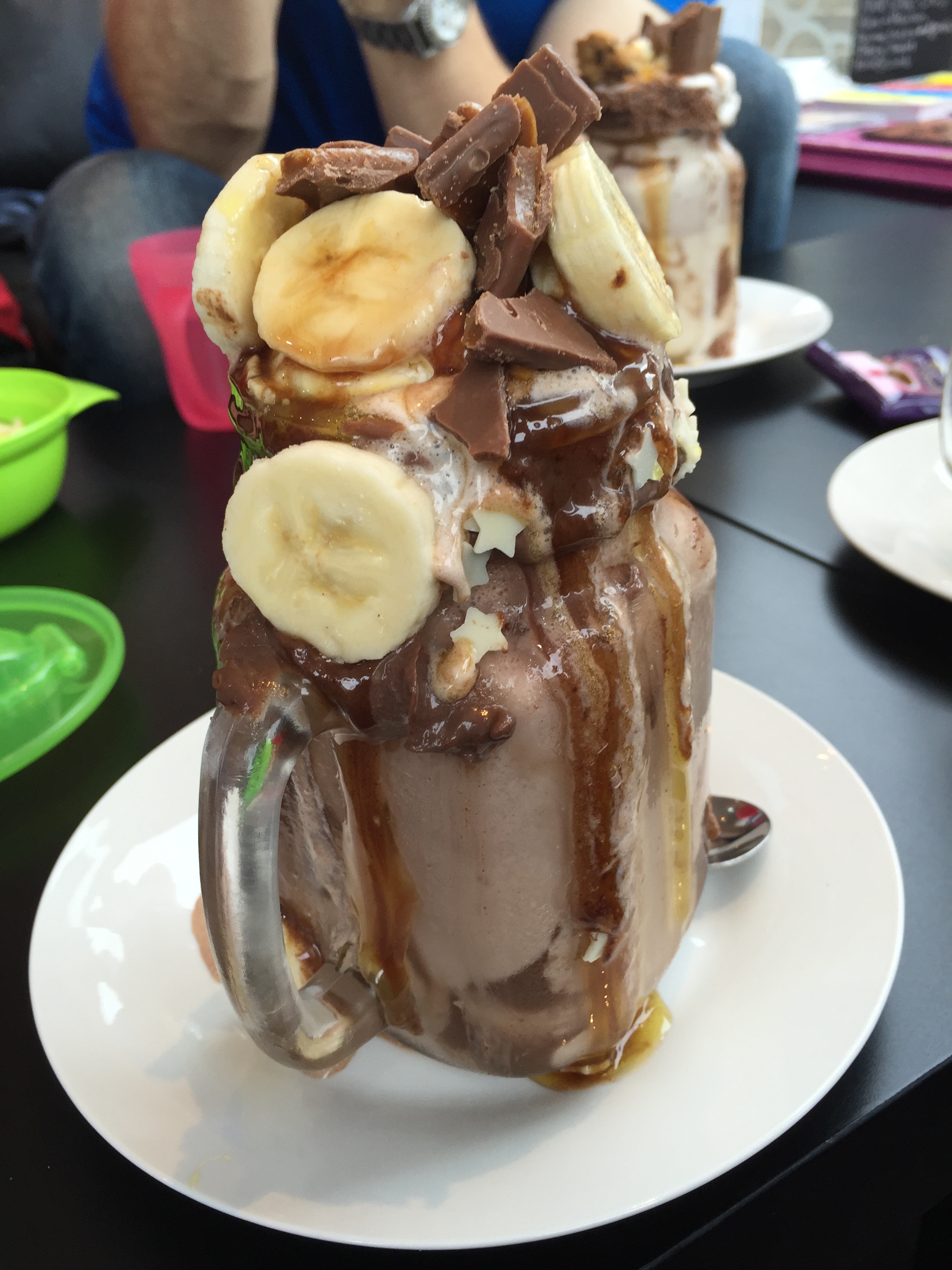 You'll never have seen anything quite like it before, and you'll probably never have felt a feeling quite like it before after you've finished off a freakshake (I felt pretty ill for a good half hour to be honest). I indulged in the Reach for the Stars concoction, which contained, wait for it…ice cream, whipped cream, ganache (plenty of ganache!), chunks of Galaxy ripple, chocolate sauce, butterscotch sauce, a giant chocolate chip cookie, and a scattering of Magic Stars. It was amazing, disgusting in all the right ways, and really has stuck in the mind ever since!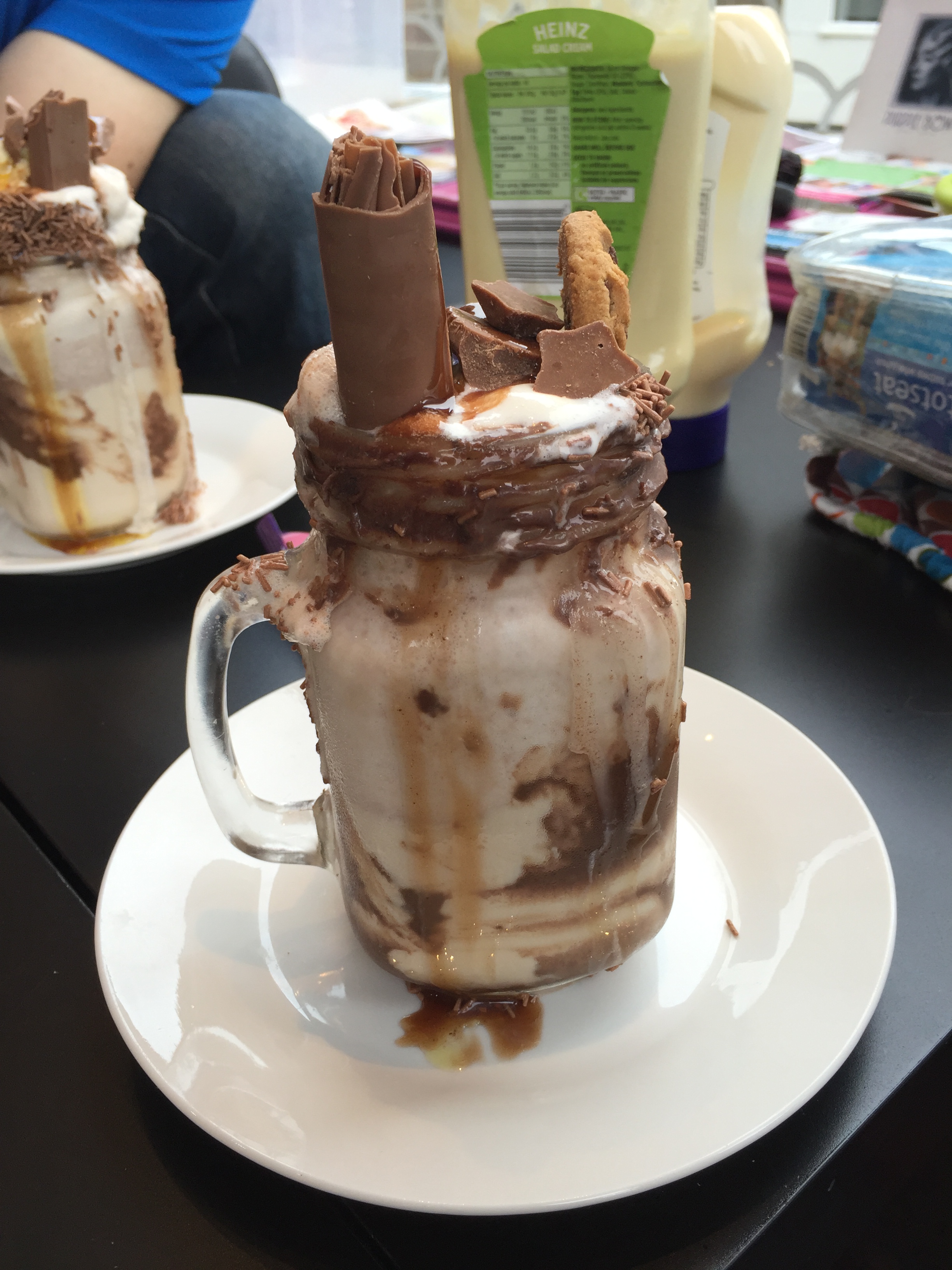 Equally popular amongst our group when we visited was the Artful Dodger, a custard milkshake with vanilla ice cream, fresh cream, jammie dodgers, white chocolate, and hundreds of thousands, all drowned in jam and strawberry sauce.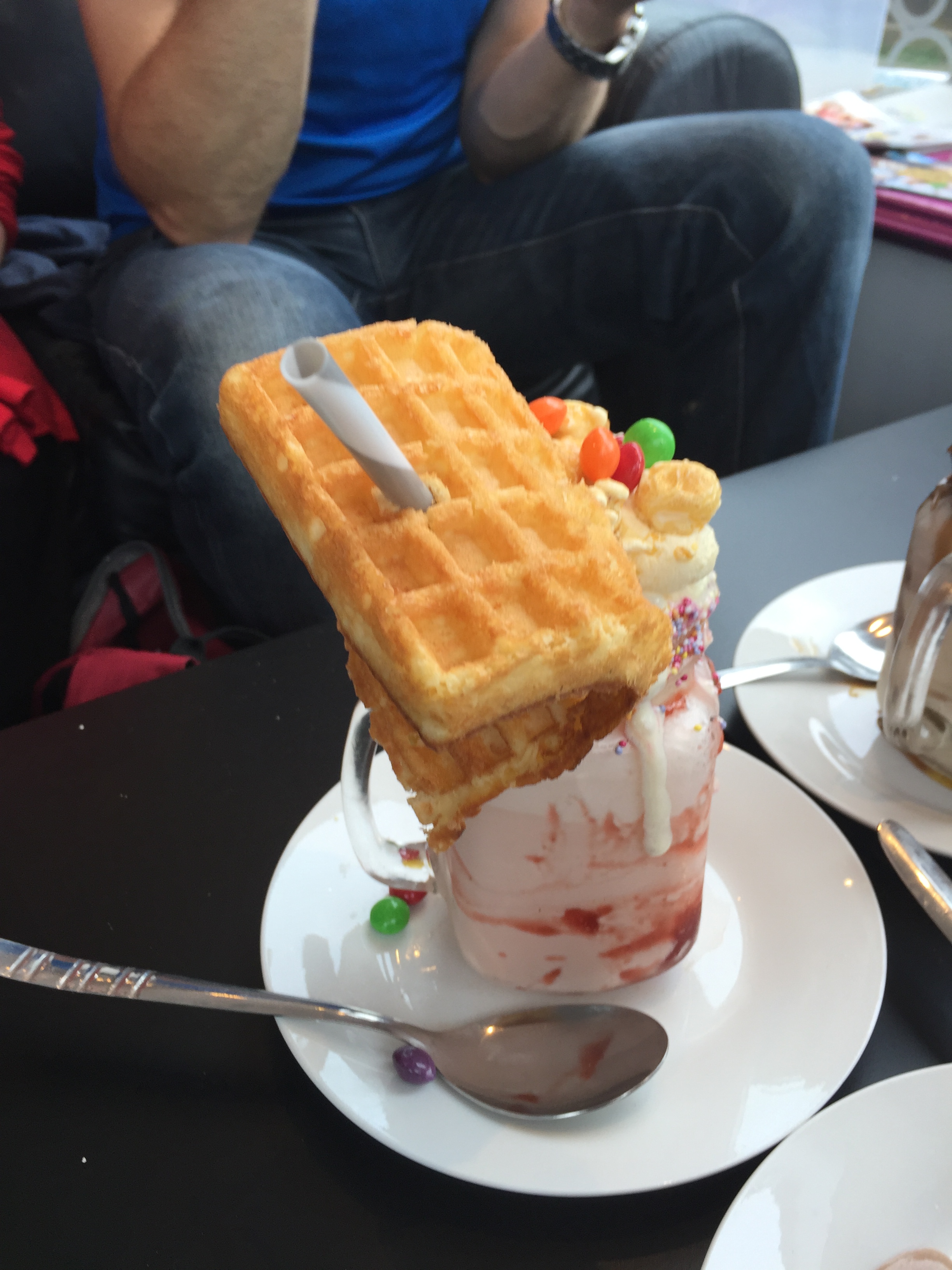 A freakshake at Great Shakes in Bingley will set you back £6 but you need to think of this experience as a meal replacement (trust me, you won't be hungry any time soon), and from that point of view the price seems pretty fair.
Great Shakes isn't somewhere we'll be going every week, but for one of those weekend days where excess is the only answer to a long week, it's pretty much the perfect location!
Where it is: 132 Main St, Bingley BD16 2HL, United Kingdom