We've written a separate post about our thoughts on The Black Swan Hotel in Helmsley (hint: we were big fans!) but we didn't go into too much detail on the hotel's restaurant.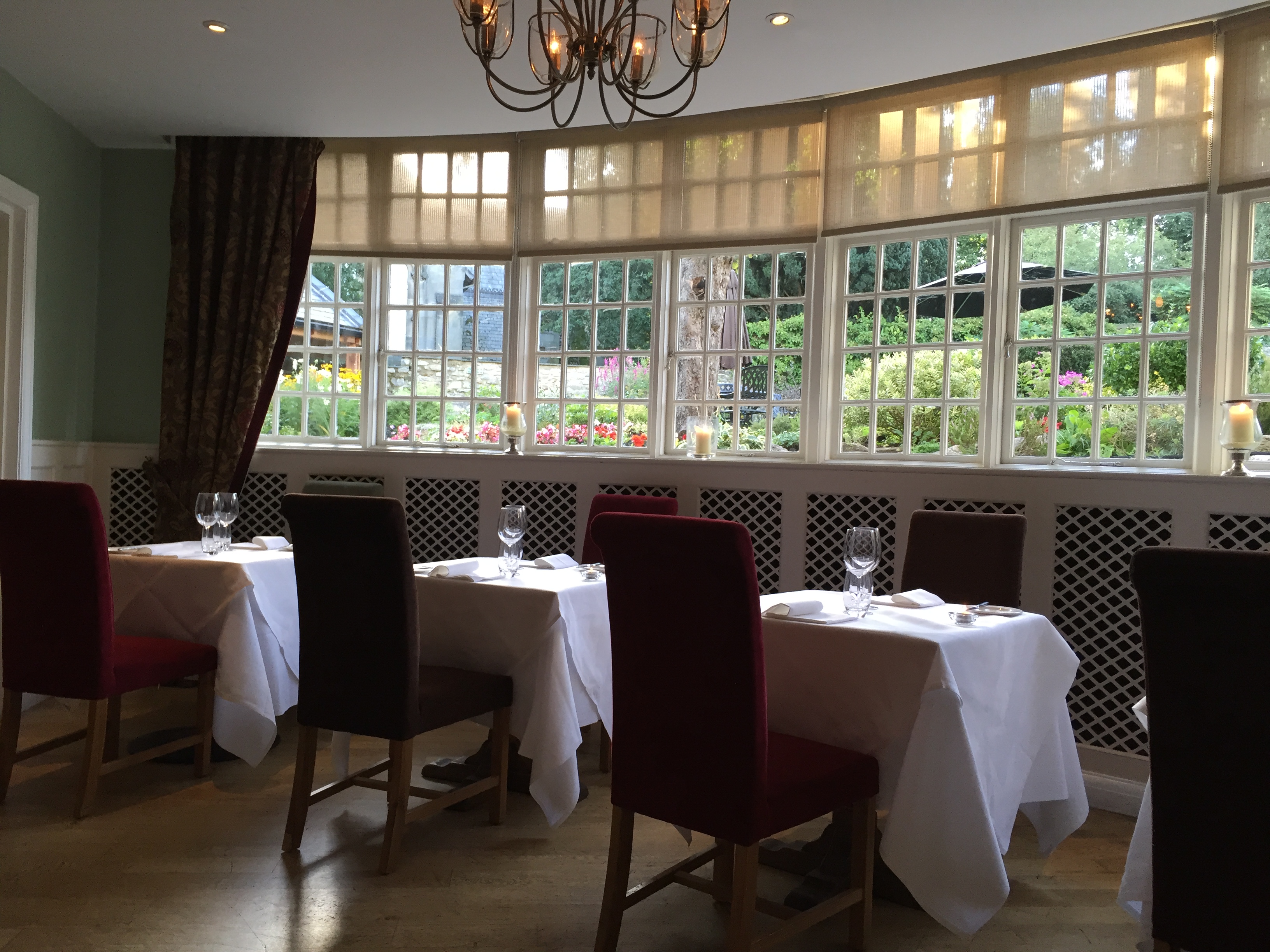 The Gallery restaurant, intriguingly, serves a dual purpose: by day, it is a well-respected art gallery, by night a popular restaurant which serves outstanding food for residents and non-residents.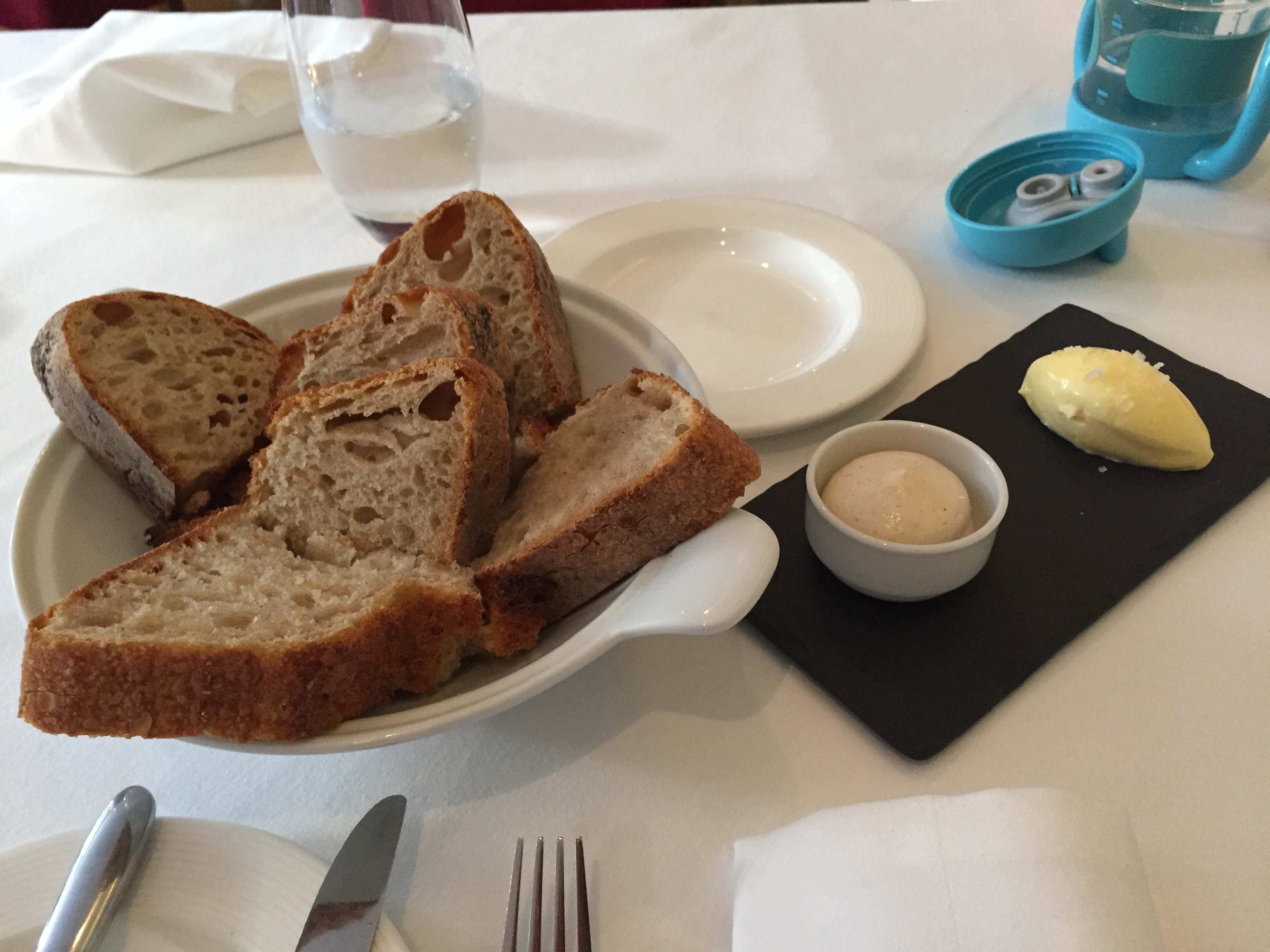 The atmosphere of the Gallery restaurant is elegant without being stuffy; we had our baby with us and we didn't feel out of place while dining fairly early on in the evening. As for the menu, there are choices to suit all tastes, including our little girl's love of prawn cocktail.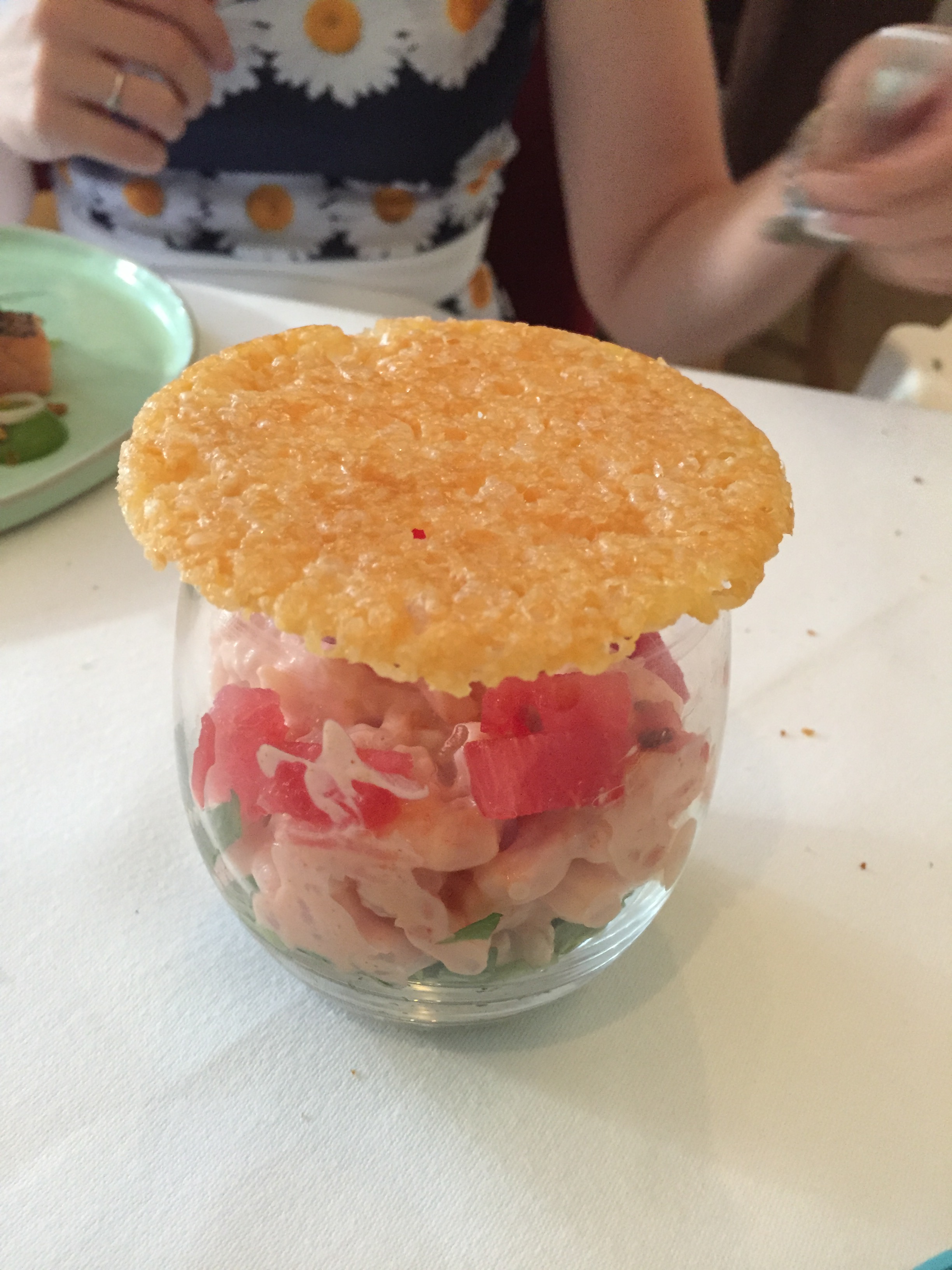 As for us adults, we picked off the 3 AA rosette fine dining à la carte menu, Kyle opting for the gooseberries with a hen's egg, white asparagus, smoked eel, and mushrooms and me choosing the salmon, which came with tomato vinaigrette.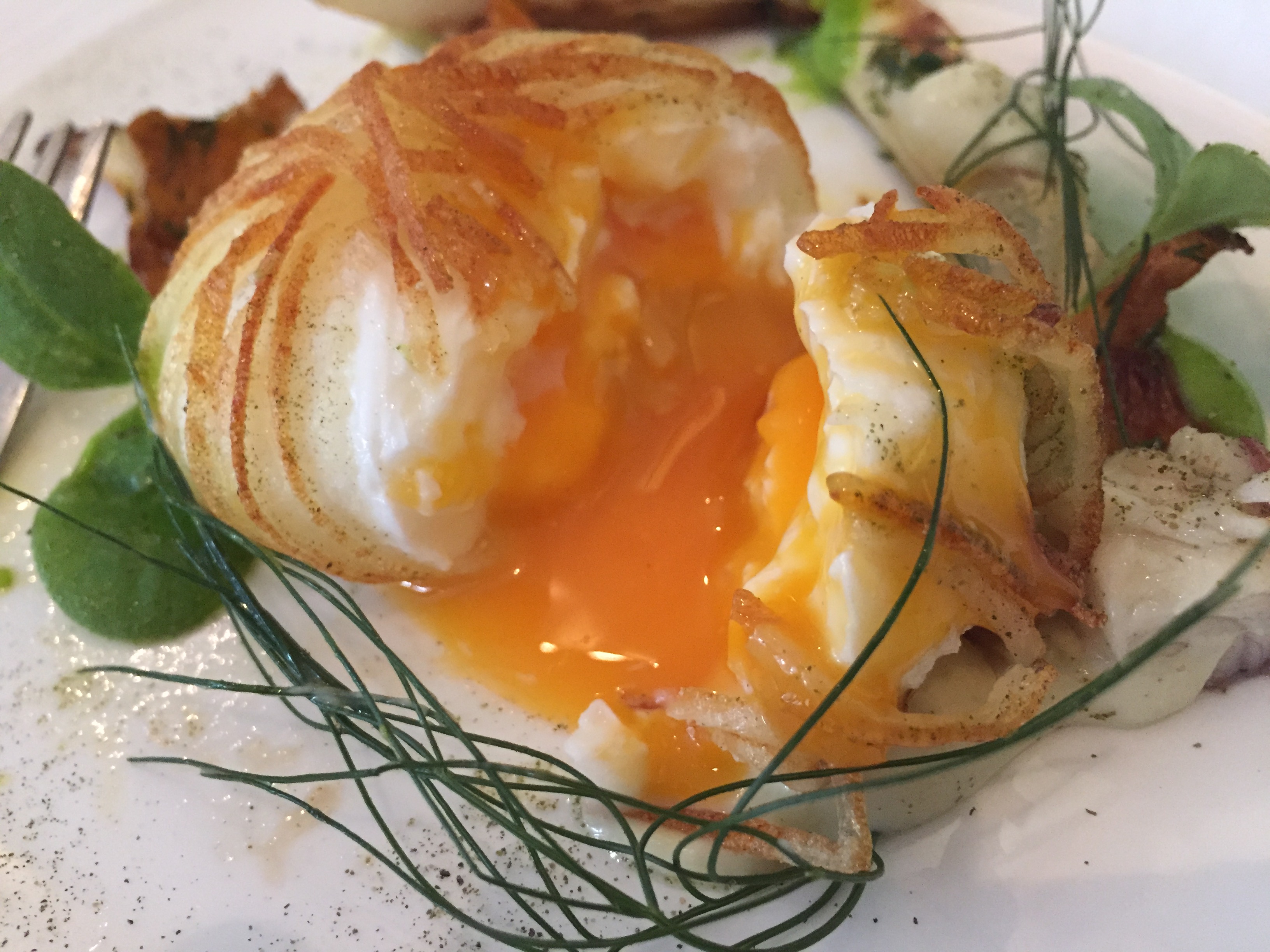 Kyle's egg was a real treat for the senses. Cooked to perfection, it brought out the subtle flavours of the gooseberries. My salmon was melt in the mouth and was brought to life by the interesting curry flavours.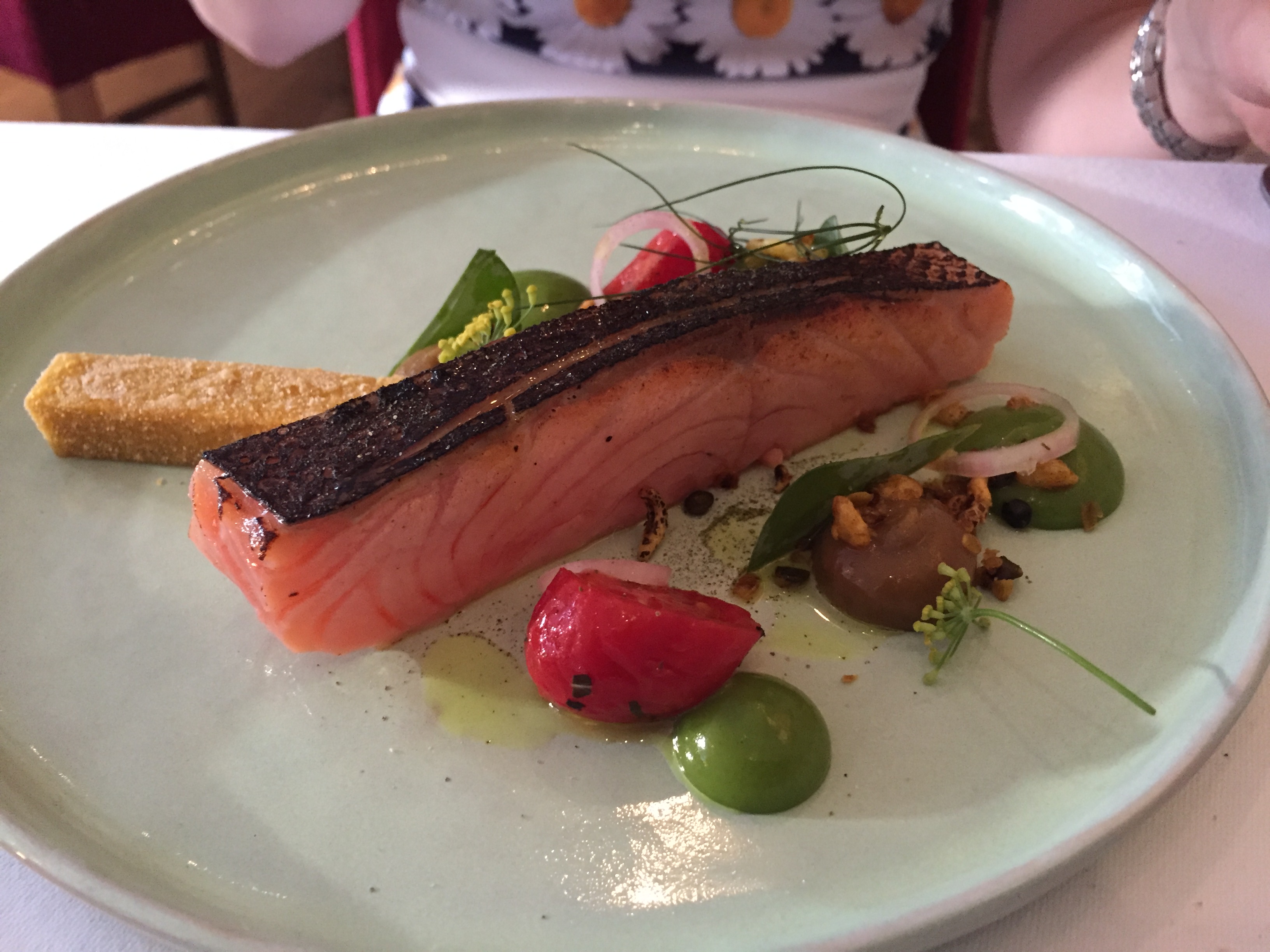 As for the mains, I could not resist the sound of the lamb. Lamb rump and merguez ragu was brought to life by lamb fat gnocchi and a delicate lamb jus. I could've eaten the dish three times over to be honest. The lamb was tender, perfectly cooked and a real treat. Kyle was equally delighted by his halibut dish, the hazelnut flavour bringing out the best of this sometimes underrated fish. His only slight question mark over the dish was with regards to the chicken jus, a slightly unusual addition to a fish dish.
A quick shout out as well to our little girl's chicken dish. She loved the trimmings and the moist chicken breast!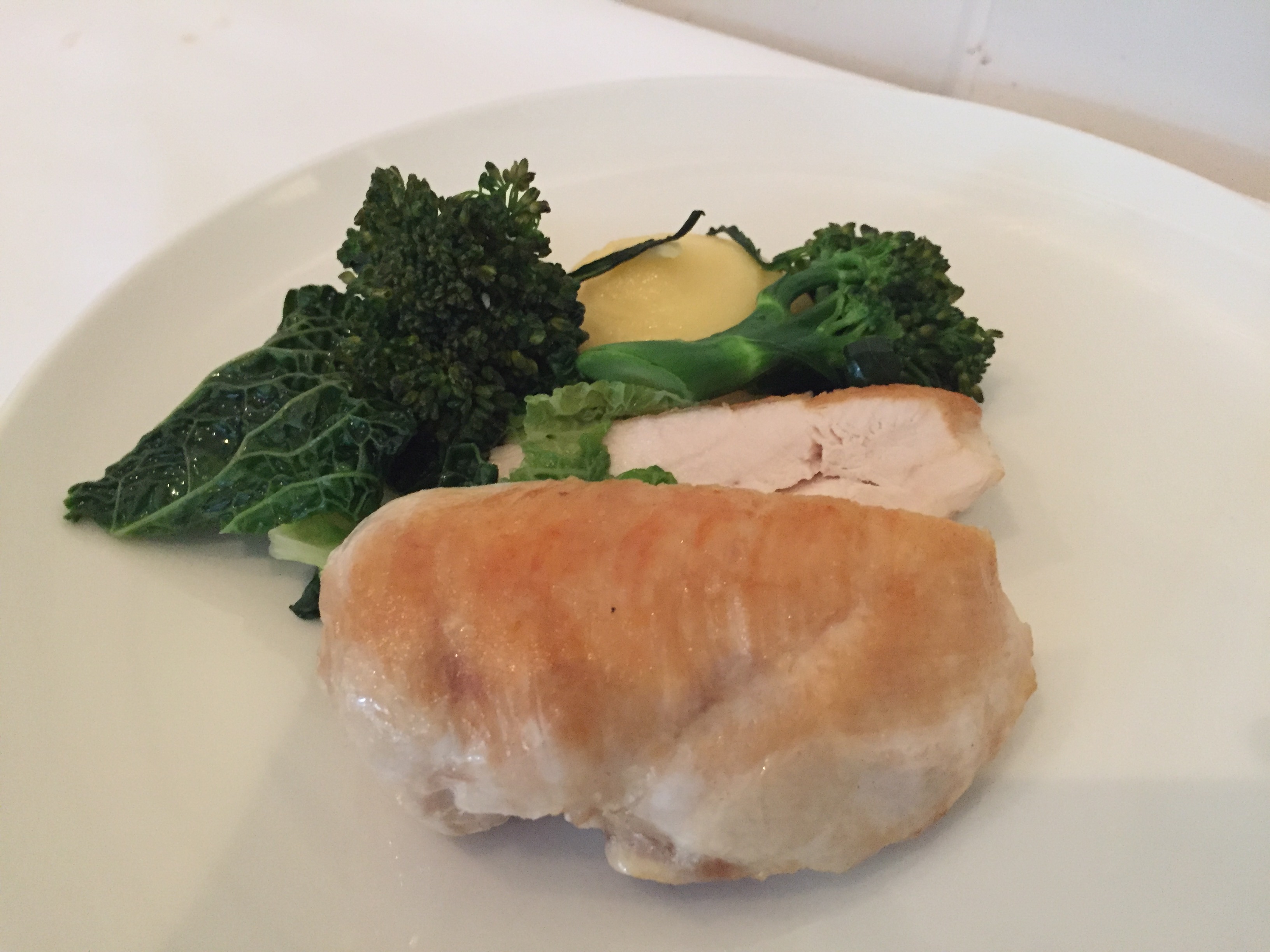 Since we had our little one with us, we decided not to risk pudding and instead retired to our gorgeous bedroom feeling full of these creative and carefully-crafted dishes.Hotel residents on a dinner inclusive package get an allocation of £45 per person, which should take you most of the way towards three courses. The Gallery restaurant is an excellent choice whether you're staying at the Black Swan or not and a must for those who like making the most of Yorkshire's fresh seasonal produce.