One of my favourite things to do with our little girl is reading her a bedtime story. We've been reading to her since she was just days old (we read some Beatrix Potter to her when she was just a couple of days old – you're never too young to hear the slightly alarming life lessons that Beatrix Potter's tales impart!) and now she's one, she enjoys picking out her own book each evening from her bookshelf.
We were, therefore, pretty excited to team up with the lovely folk at Lost My Name to give our little girl a very special first birthday gift.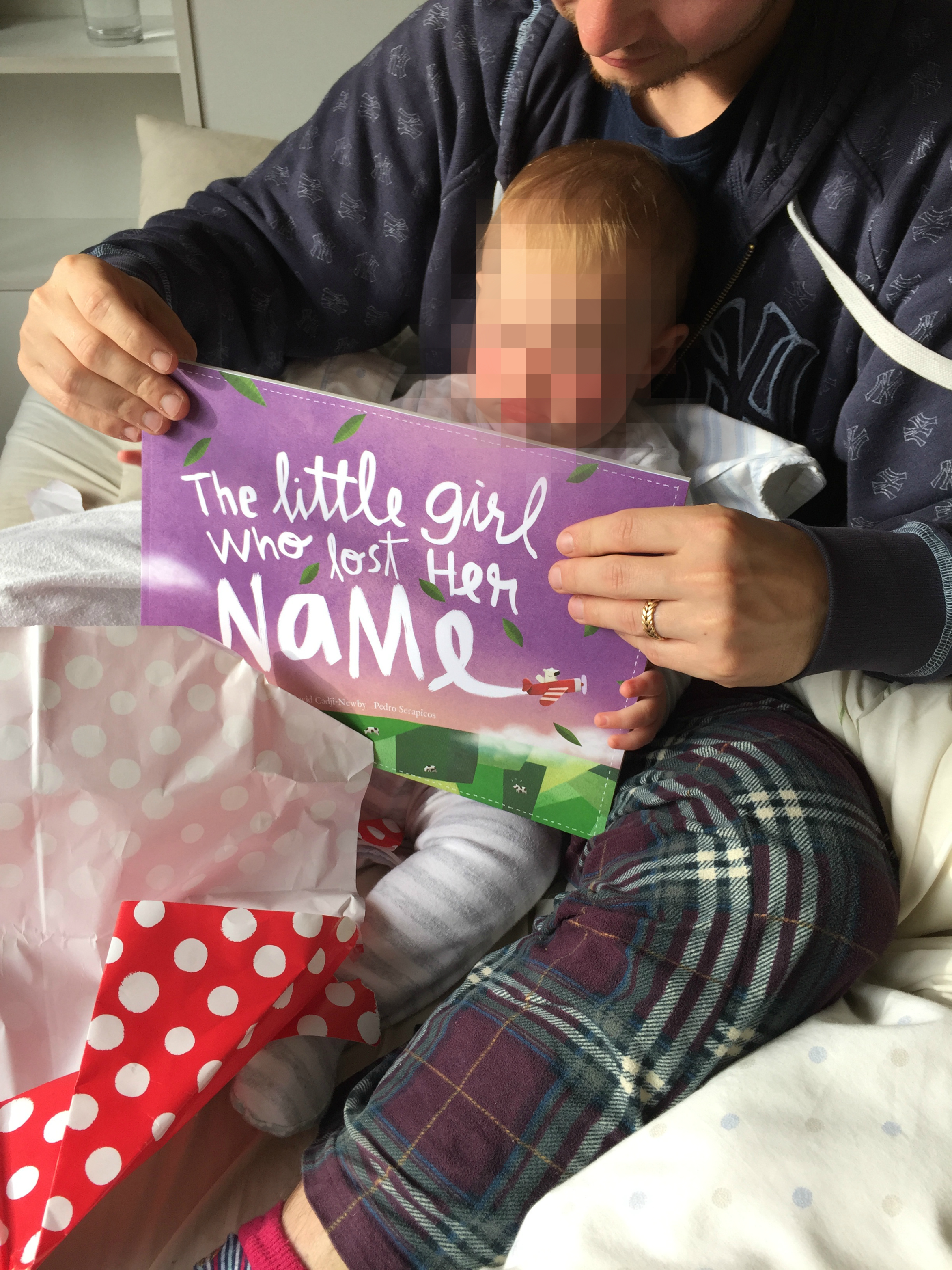 If you haven't heard the story behind Lost My Name, you need to have a read; it's a special story in itself. The company was set up in 2012 after an idea from the creative mind of David Cadji-Newby, who wanted to bring to life something with serious creative value after being given what sounds like a fairly mundane personalised book gift for his daughter.
You may have seen the four company founders on Dragon's Den; after an impressive pitch, they secured record investment to help them expand into the huge operation they are today. They may have sold over a million books in over 150 countries, but they still pride themselves on the individual touch, from the friendly service of their sales and media team, to the very personal, unique nature of the books themselves.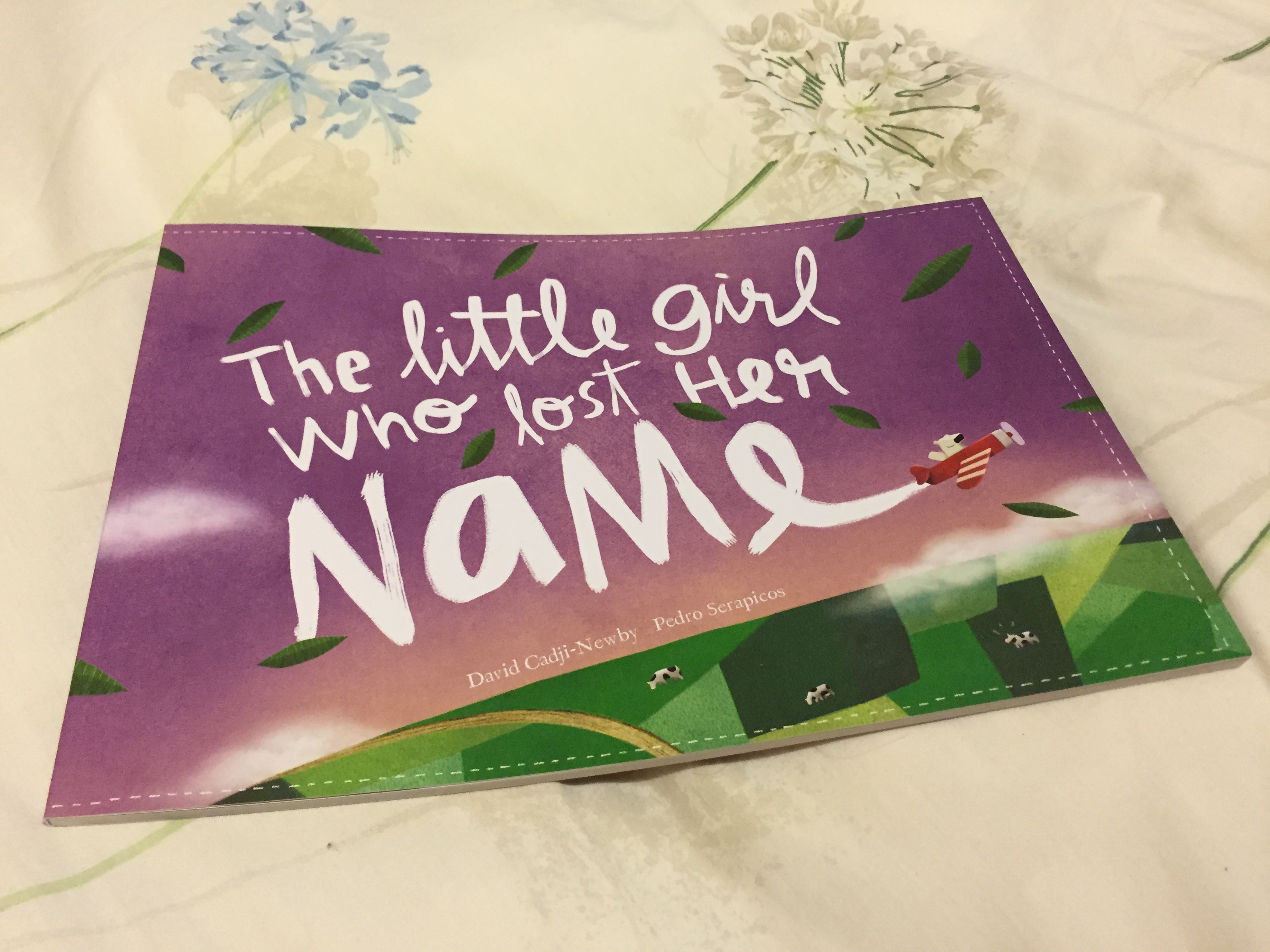 So, on to the book. We don't want to ruin the surprise completely, but it would be wrong not to give a short description. The stories start with a child (boy or girl depending upon who you're buying for) waking up to discover that their name is missing from their wardrobe door. They then set off on a magical journey to find their name, encountering strange beasts and weird and wonderful settings as they go along.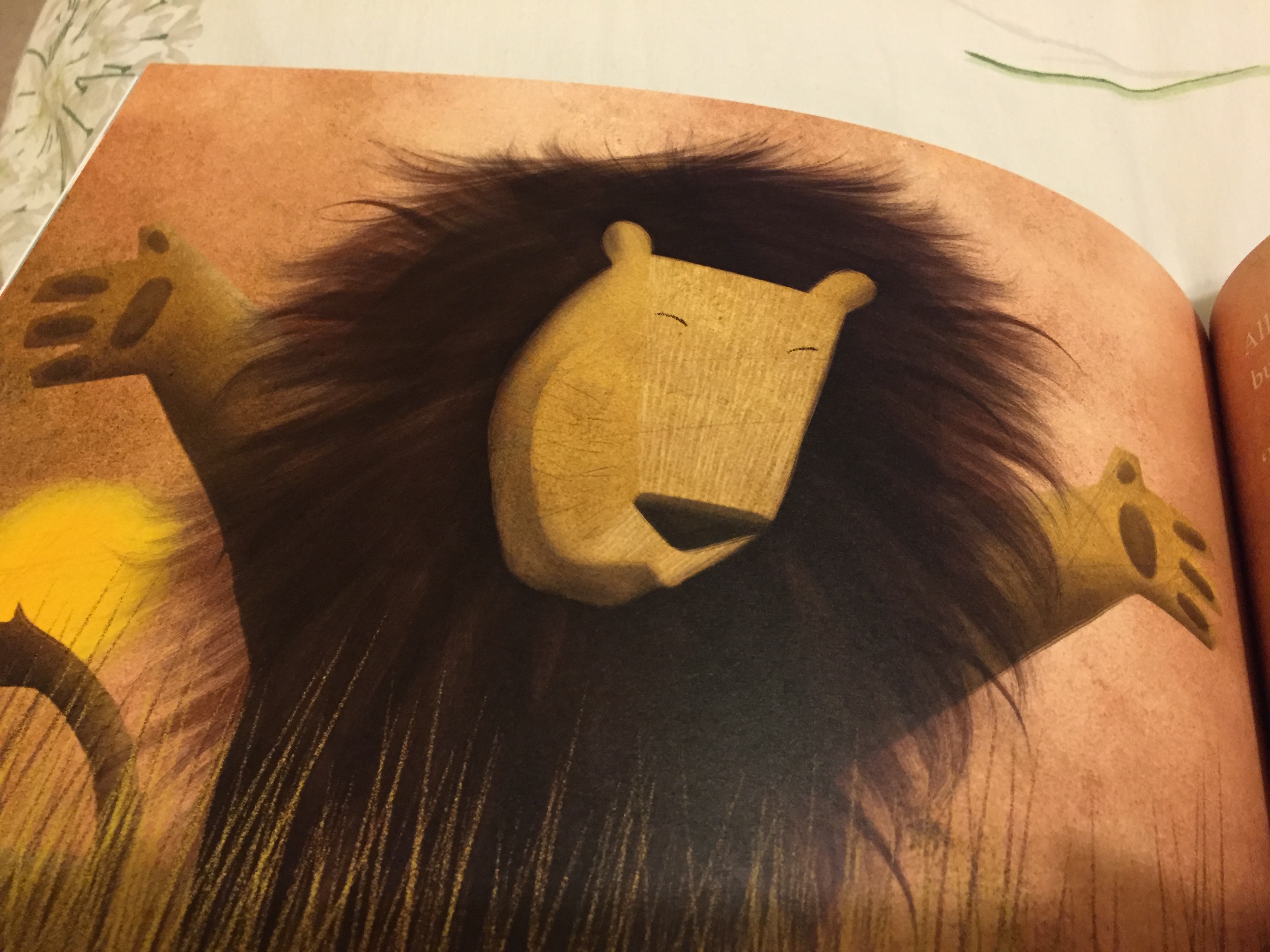 At the end of the tale, they've found all the letters that make up their name, which is presented beautifully on the final page.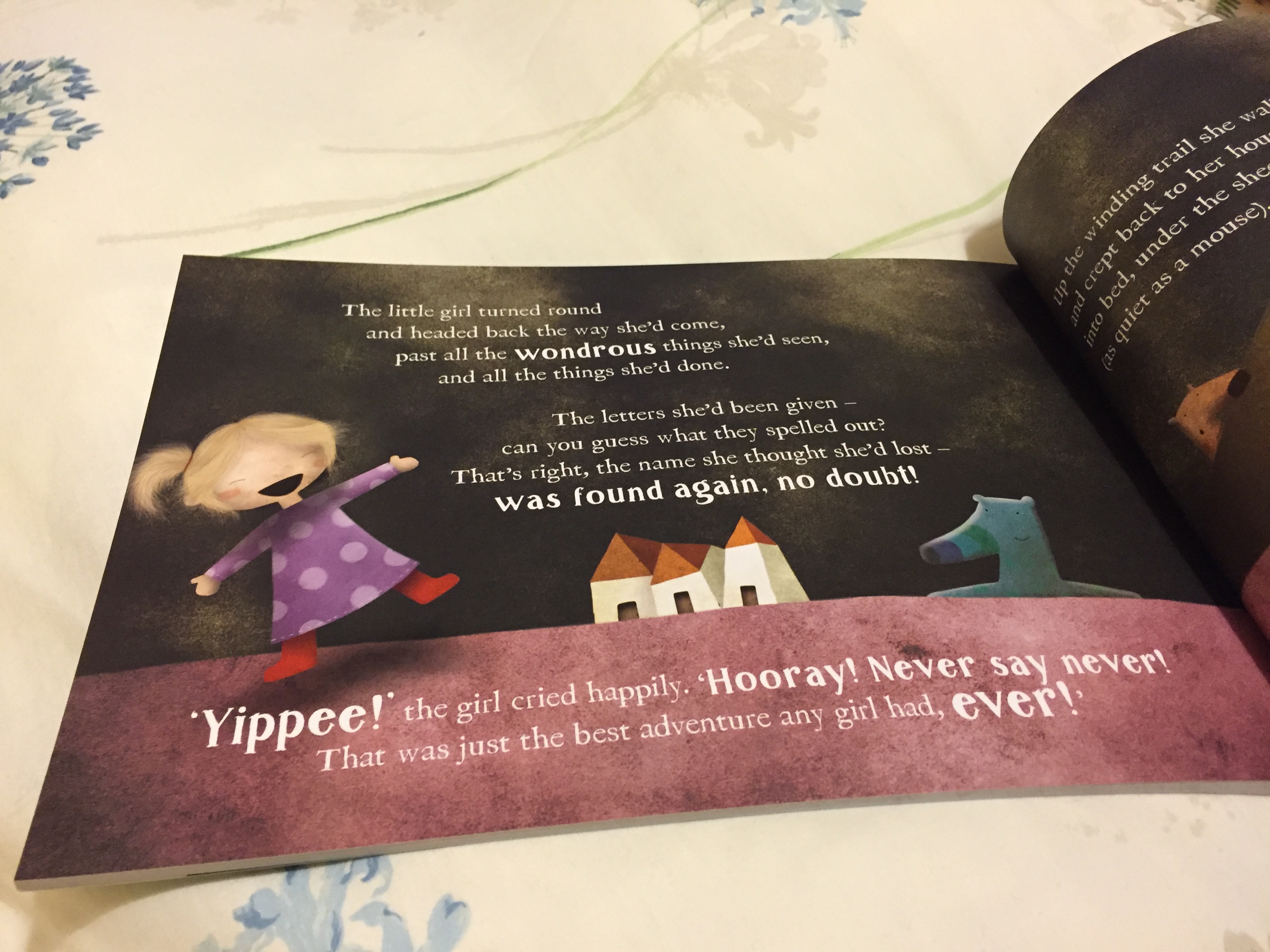 We absolutely love the look and feel of the book; the pages are thick and will take a fair bit of battering from enthusiastic little hands that like to page-turn without warning! The pictures are gorgeous, really bringing to life the story as it unfolds. Ultimately, we love how the story revolves around something so personal as our little girl's name. It's such a huge part of who she is, and obviously most parents spend months thinking of their baby's name before he/she is born, so it's lovely to have a personalised story that focuses on that aspect.
The Lost My Name books make gorgeous gifts, and you can include gift wrapping with any order you make. You can also choose to put a personalised message on the first page (we chose to put a birthday message from us on there). There's also free delivery worldwide on all orders. In fact, there are so many reasons to buy a Lost My Name book, but the best is the moments you'll have reading to your little one before they depart to a dream world made that little bit more special by this magical tale. To stand a chance of winning one of these books, check out our latest giveaway.