Flying with a baby is never an easy process and certainly not one that makes many parents whoop with joy! That said, there are certainly ways to make it an easier and more bearable process. On a trip to Florida earlier this year, we flew with British Airways in World Traveller class (economy in old money), going from London Gatwick to Tampa. Here, we give our thoughts on the service BA provided, with a focus on flying with a baby.
First of all, it must be said that flying from Gatwick seems less stressful than flying from London Heathrow. On the flip side, it clearly isn't as easy to get to from the north of England.
That aside, BA are particularly helpful when it comes to checking in and organising seating before you fly. Normally, BA offer an obscene charge to pre-book seating, but if you give them a call or you go onto the Manage My Booking section online, you can arrange seating free of charge when travelling with an infant. This also means that if you are organised and book in early enough, you are likely to be able to get a seat with extra legroom and space for a bassinet. Without this option, you will really struggle for room, so would need to prepare for having a little one on your lap or to be chasing after them on the plane for a few hours!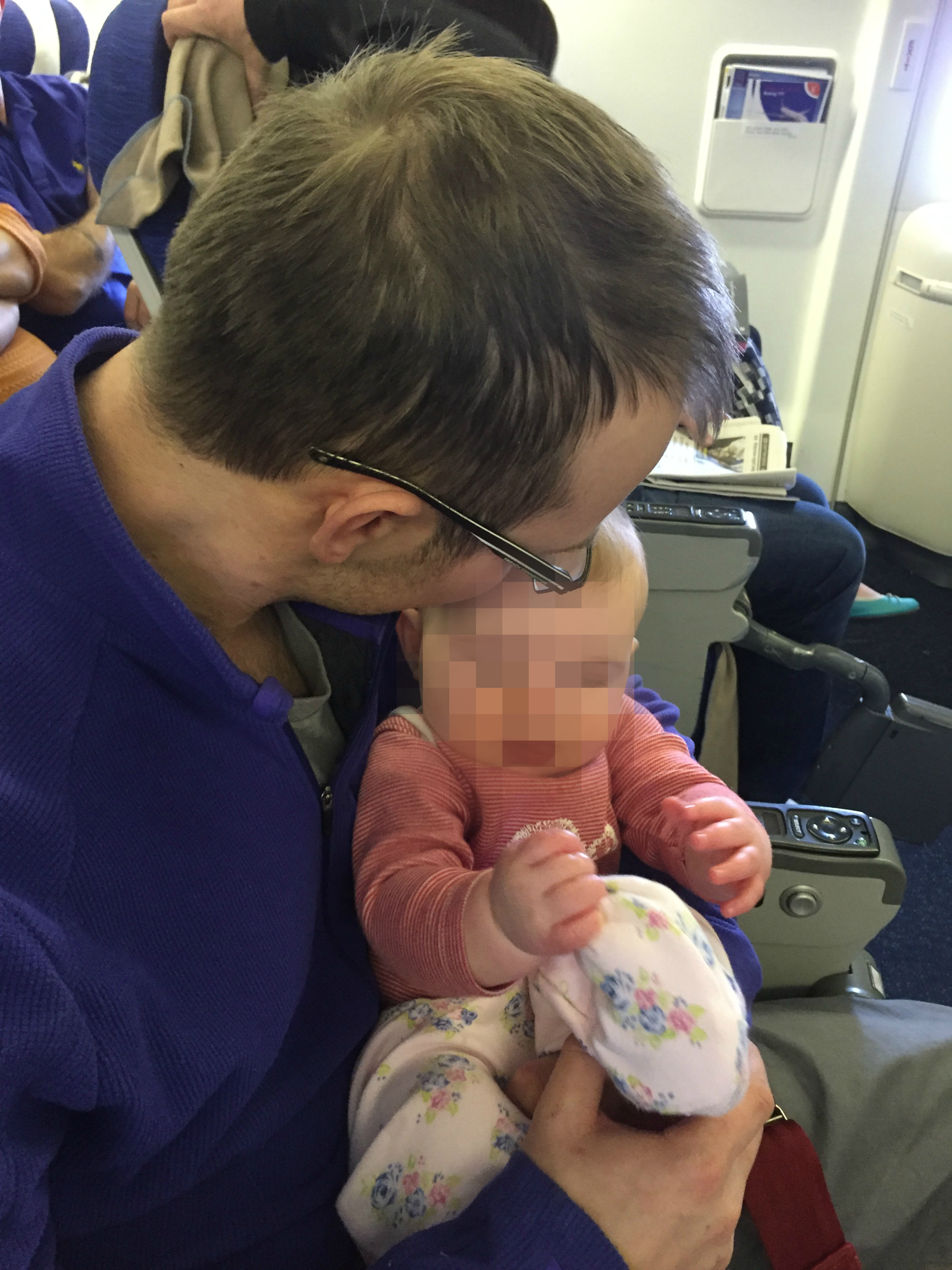 For adults travelling with an infant, the full BA blurb on infant baggage is here but the important information is that you get a free of charge allowance of 10kg, a collapsible buggy (that normally you can take right to the plane) allowance, as well as a car seat (that if you have pre-requested can be taken on the plane rather than put in the hold) allowance. All of this makes a huge difference and we used the infant baggage allowance to check in our Little Life Arc 2 travel cot (our full review of this product is here).
Like with most major airlines, BA allow those with infants to board first, which gave us time to get settled in and again helped us to get organised before feeling the pressure of other people vying for space to store their hand luggage!
On board the plane, the staff were very quick and attentive to us, giving us the choice between a bassinet and a baby seat (imagine a baby bouncer but with more lumbar support for your little one). We tried both (with no complaining from the staff) and found that our little girl (who was nine months old at the time and is a touch on the small side) was a bit big for the bassinet but was happy and comfortable in the baby seat. This was secured for us in a way that left us with no worries of her safety by the cabin crew.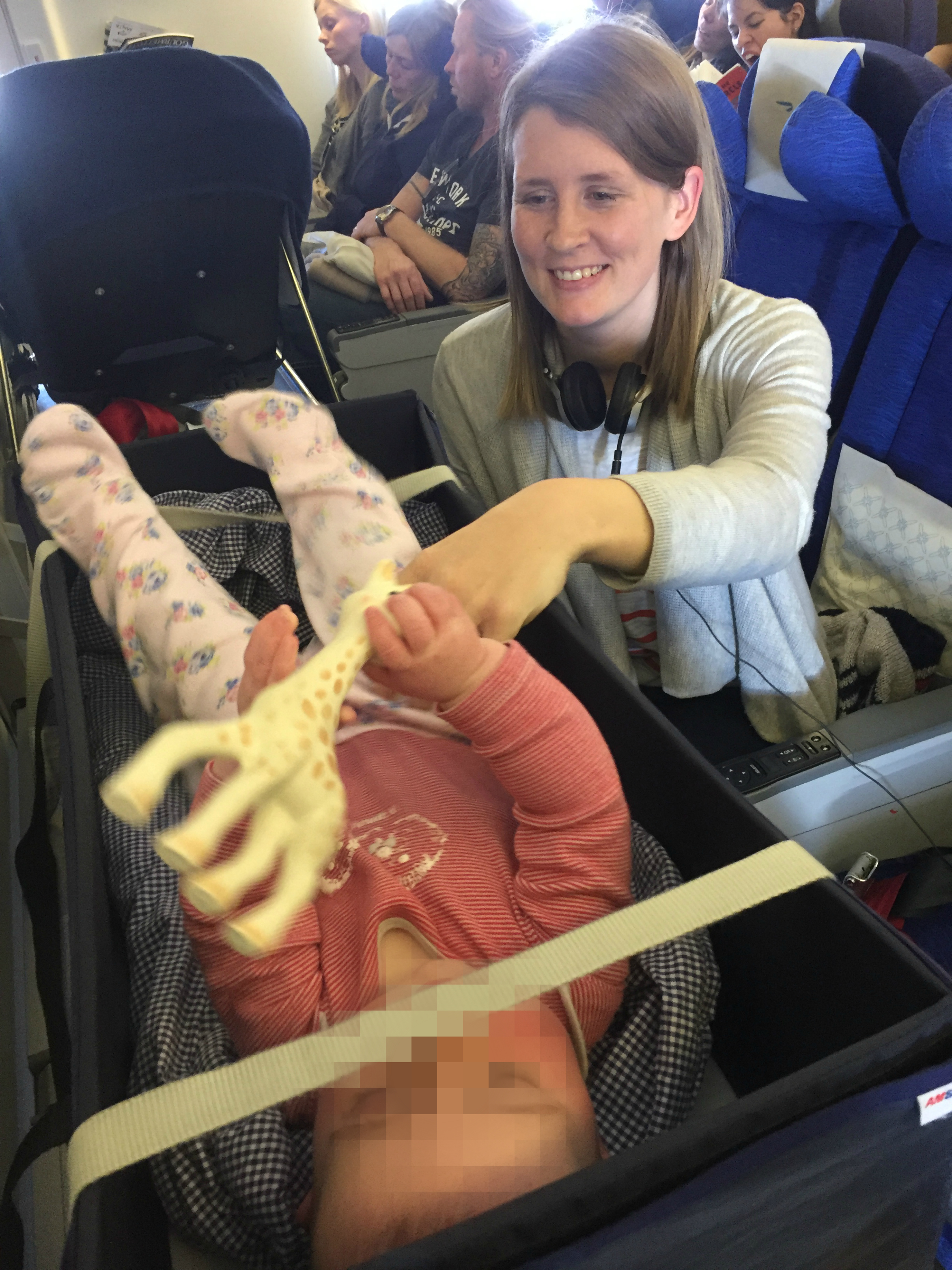 Food-wise, BA offer the chance to have an Ella's Kitchen pouch, which will no doubt be great for many little ones. However, this didn't really work with our baby-led weaning approach, so one of us pre-booked a low sodium meal so that our little girl could have some of it. While it was a little bland (food on planes needs more salt in order to taste good apparently!) it was a suitable meal to share and we were able to top this up with snacks provided at the back of the plane, though only in business class and first class did there appear to be fresh fruit.
Finally, much like any airline, the space and ease to change a nappy is not ideal. There was a small tray table that came down to give you a place to put your little one but this had no grip and it would be vital to bring your own portable changing mat to put on top of this for both comfort and to keep your baby secure. There were no little goodies for the little one and no particular extra fuss made, but BA did what they needed to do and the staff and cabin crew were certainly more than helpful in making us feel comfortable.