Set in Granary Wharf near the new entrance to Leeds train station, LIVIN'italy offers a secluded but authentic option for a pre-work breakfast during the working week, or a more leisurely taste of Italy at the weekend. This new breakfast venture is the result of a unique collaboration between LIVIN'italy and La Bottega Milanese, with the chaps behind both Italian cafes aiming to join forces to bring more of the Italian way of life to Leeds.
Arriving around 10 o'clock on a Friday after the kind folk at LIVIN'italy invited me down, I was surprised to see how quiet it was. However, I think I had managed to miss the early morning rush of commuters grabbing a coffee and a freshly baked item on their way into town. I'd only previously been at night, enjoying the vibe (and the alcohol back in the day) so it was nice to be able to take a seat upstairs with my little girl (highchair provided – tick) and have a few moments of just watching life go by together.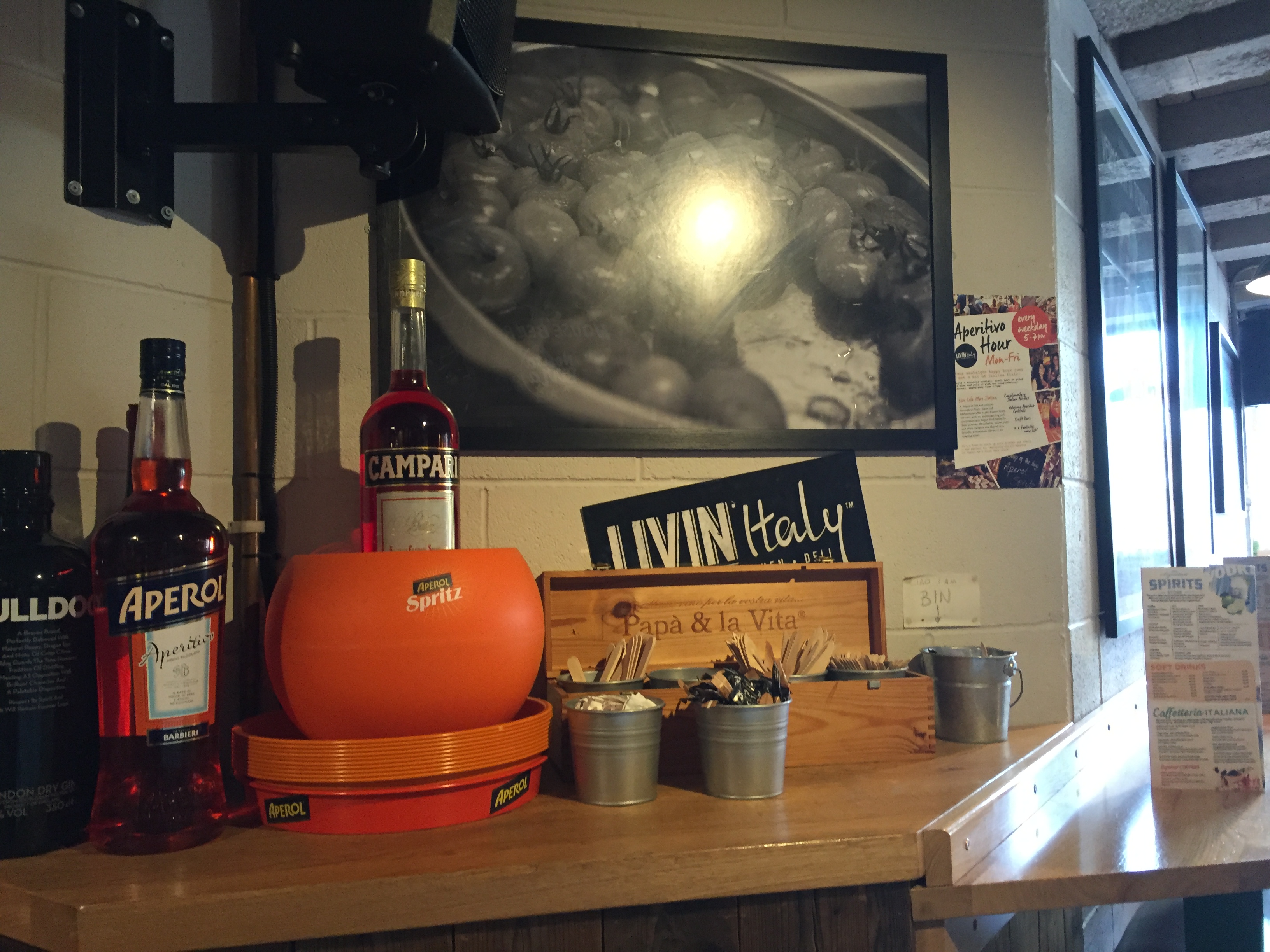 The menu itself at breakfast time offers Italian themed big breakfasts, as well as options with a more English feel to them. Although the idea of going for some of the twists on classics such as the Scottish marinated salmon tartare with mascarpone cheese was tempting, as was the idea of having crispy pancetta with pretty much anything in the morning, I decided to go for the Italian option of the LIVIN'italy sweet special.
As someone who doesn't normally choose sweet options for breakfast, I was intrigued to see how the combination of warm croissant, brioche, chocolate dip, and fresh berries would work out. This also seemed like a nice option to share with my little girl (who happened to be looking forward with great enthusiasm to her second breakfast of the day..!)
While I was waiting for my food to arrive (I liked that it took a while as it made me confident that the brioche was being freshly toasted), I ordered a cappuccino. The cappuccino was everything you would expect from an Italian cafe. There was a good amount of foam to it, and a strong hit of coffee lurking beneath.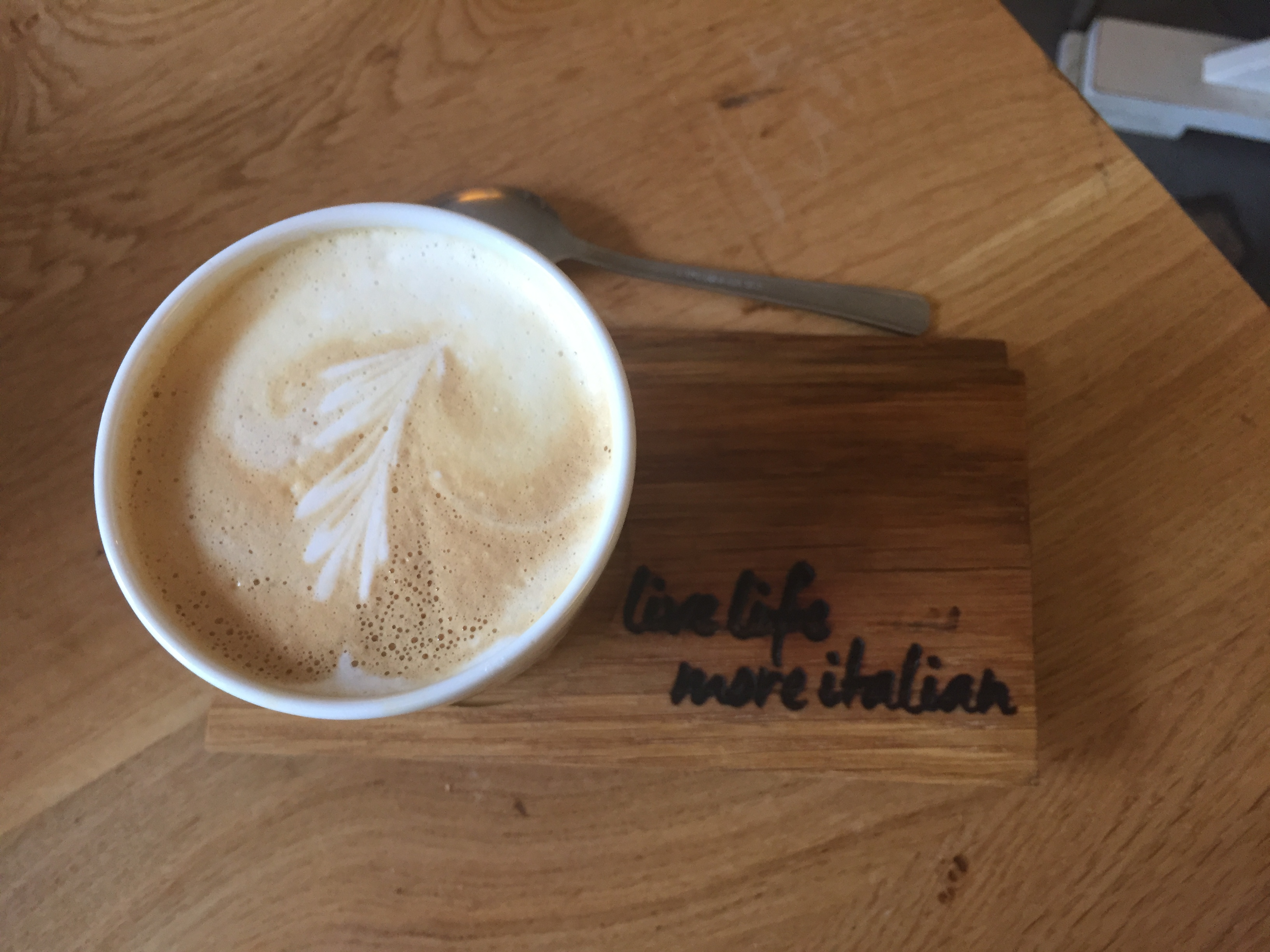 The coffee was perfectly complemented by the food when it arrived. The layout was gorgeous, and conducive to dipping different bits in the chocolate, butter, or jam, or simply enjoying with the fresh berries.
I opted to enjoy my croissant with a mixture of chocolate sauce and fruit, relishing the warm, buttery pastry of the croissant whilst I did so. My little girl happily nibbled away on the rest of the fruit and also found herself happily in possession of a little toasted and buttered brioche.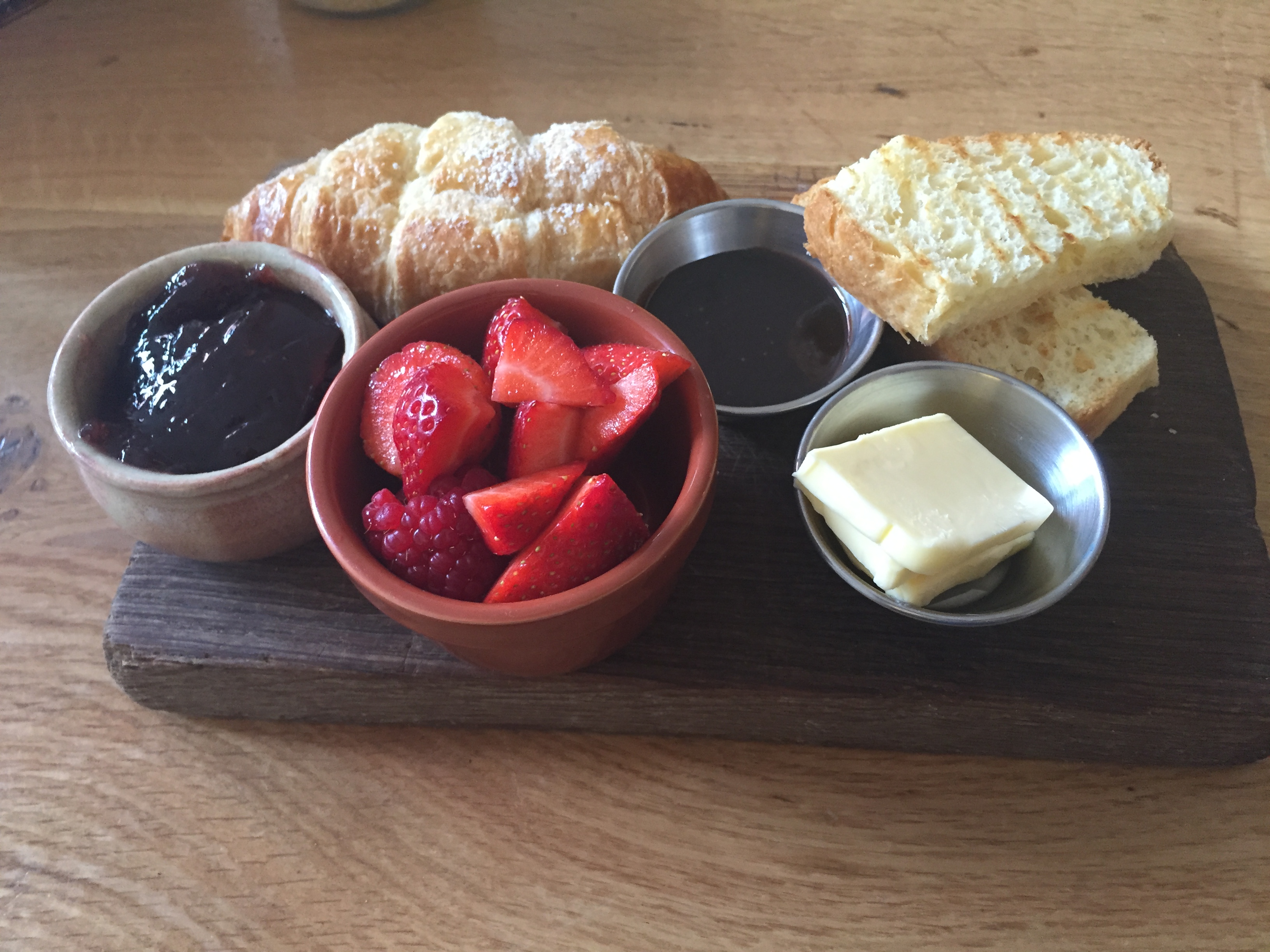 I'll be honest and say that I didn't really try much of the jam myself; the chocolate sauce took my fancy too much and I couldn't leave it alone when it came to dispatching the brioche!
With a really relaxed atmosphere, good food (but not necessarily the cheapest choice in town for breakfast), LIVIN'italy is a decent option for those wanting a taste of Italian coffee culture a mere stone's throw from the city centre.
Where is it: Granary Wharf, Little Neville St, Leeds, LS1 4BR