Oulton Hall, Yorkshire's 18th century mansion-turned-hotel, isn't a place to rest on its laurels. We visited many years ago and found the hotel almost flawless, and certainly not (aesthetically at least) in need of an upgrade, yet fast forward to 2016 and over £1million has been pumped into the hotel in order to up the standards even further.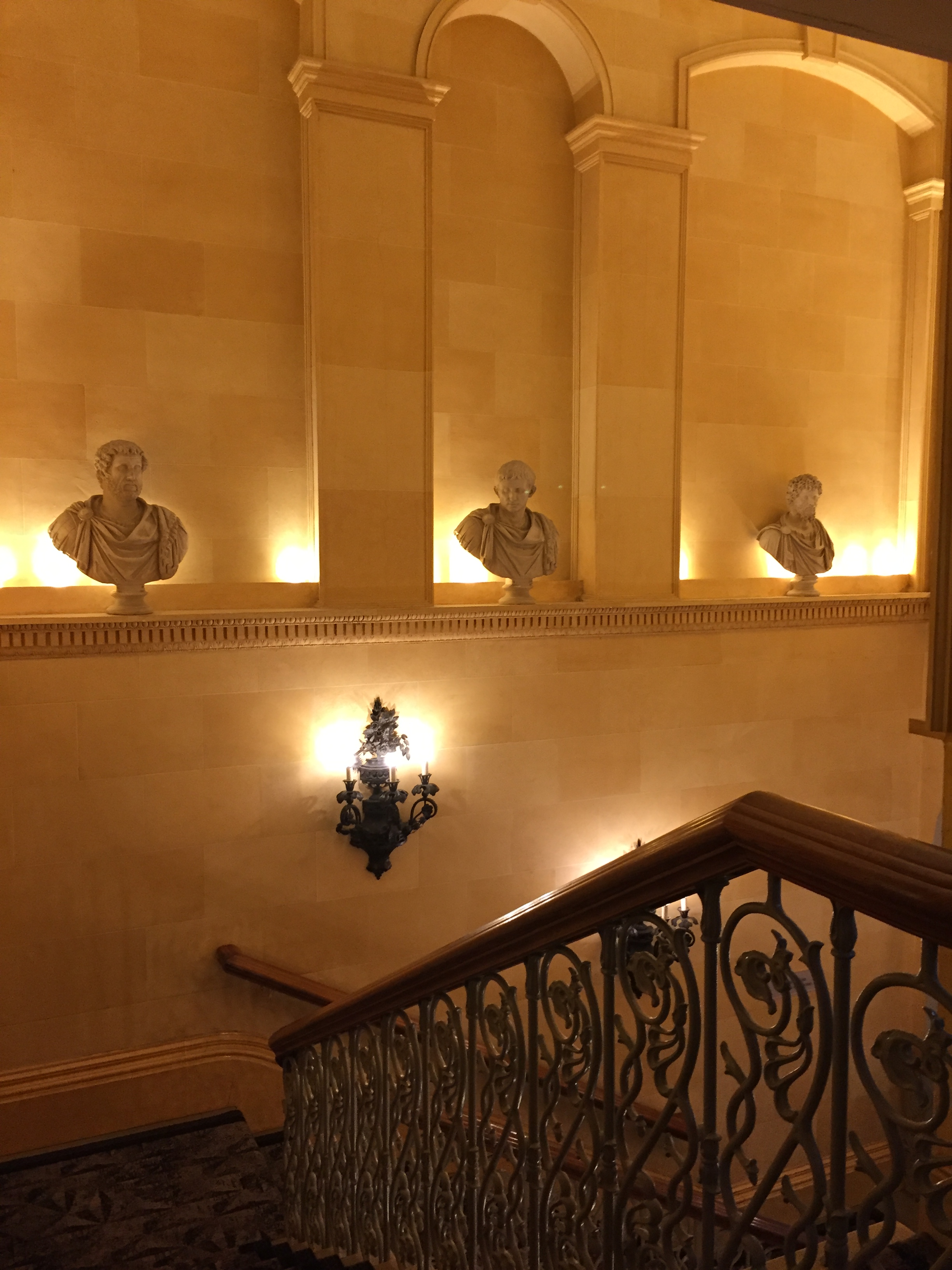 The refurbishment at Oulton Hall has largely focused on upgrading the furniture, decor, and general look and feel of the bedrooms, in order to ensure that business and leisure guests are kept equally as happy as each other during their stay.
Dig a little deeper as we did when we were invited to stay last weekend to take a look at the results of the new investment and you'll see that the upgrade has covered new bedside USB charging points, improved WiFi across the hotel (something we certainly noticed when we stayed there), and better lighting in the rooms to enhance the working environment for those staying on business.
It's the overall feel of the rooms, though, that has really benefited from the refurbishment; the rooms were comfortable and luxurious before, but are now even more of a draw for anyone looking for a luxury hotel in Yorkshire. We remembered the bed being comfortable before, and it was a great night's sleep this time as well.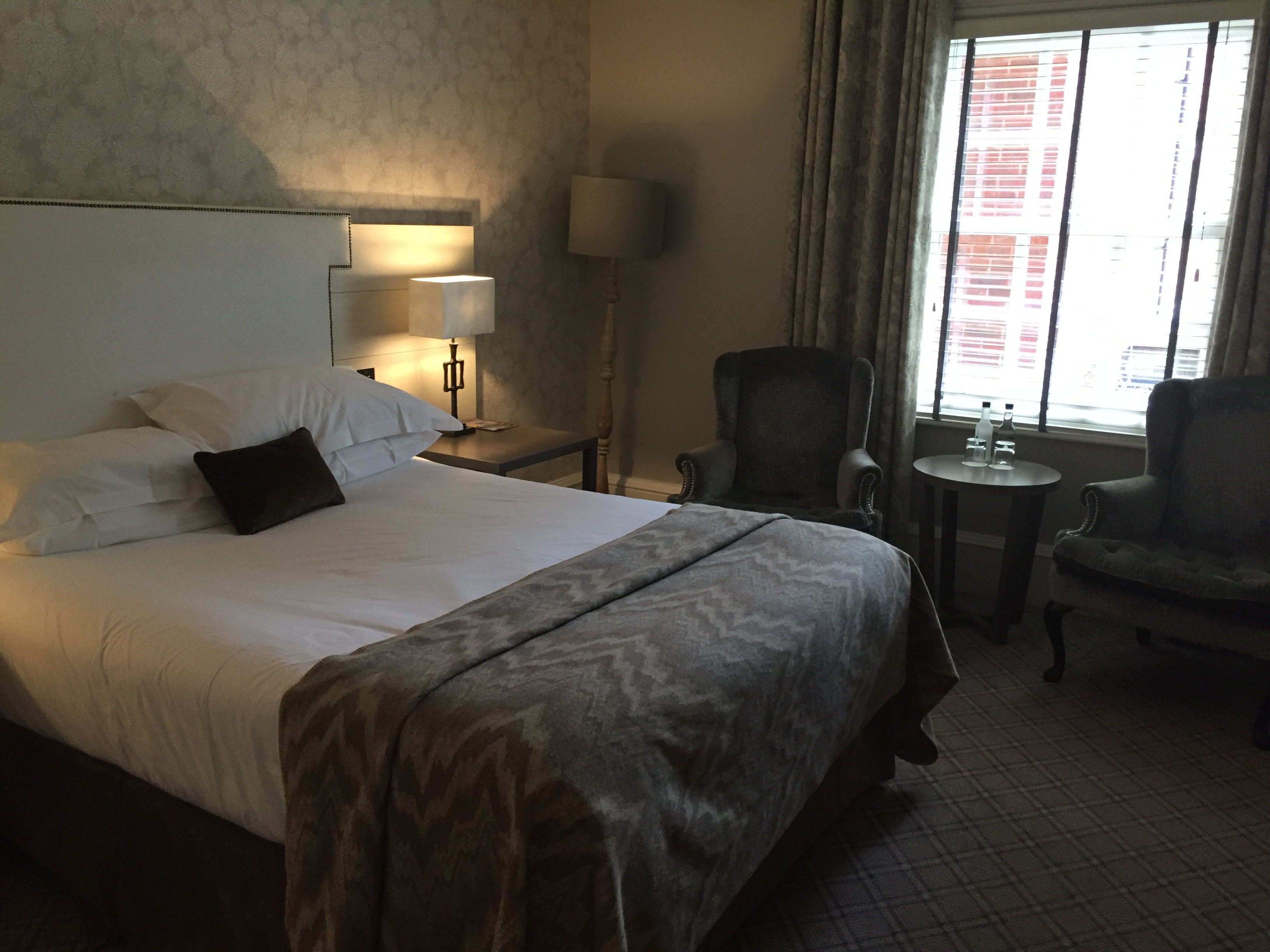 The best thing about Oulton Hall is that, once you've stepped foot through the front door (and a very grand, impressive front door it is too!), there really isn't any good reason to leave. That said, you're within a stone's throw of Leeds city centre, as well as all of Yorkshire's other great towns and cities. You're also just minutes away from fantastic countryside walks. Oulton Hall, though, has plenty to keep you occupied for a weekend.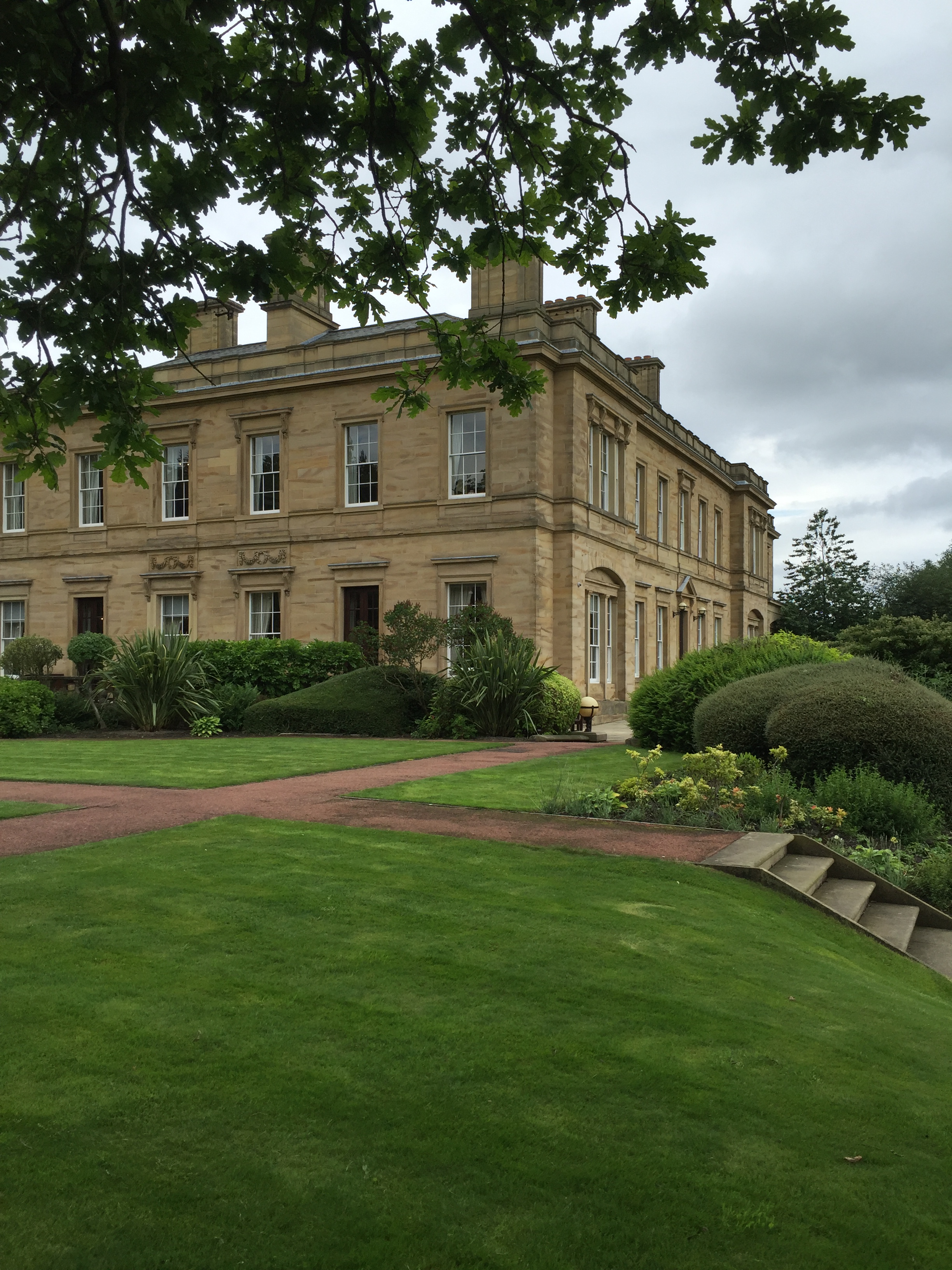 Take the spa, for example. The spa at Oulton Hall is a place where you could easily spend half a day without even thinking twice. The swimming pool is the perfect temperature (warm enough for our little girl, who doesn't always like the cold!), the environment calm and relaxing, and the sauna and jacuzzi just right for relaxation.
Travelling now as a family, we liked the fact that kids are welcome in the pool after 10am right through the day until early evening. Despite this policy, the pool area remained a peaceful retreat, with kids swimming quietly and adult-only groups left in peace. You don't always get this balance with a child-friendly policy at hotels, so it's really good that Oulton Hall have managed to get it right.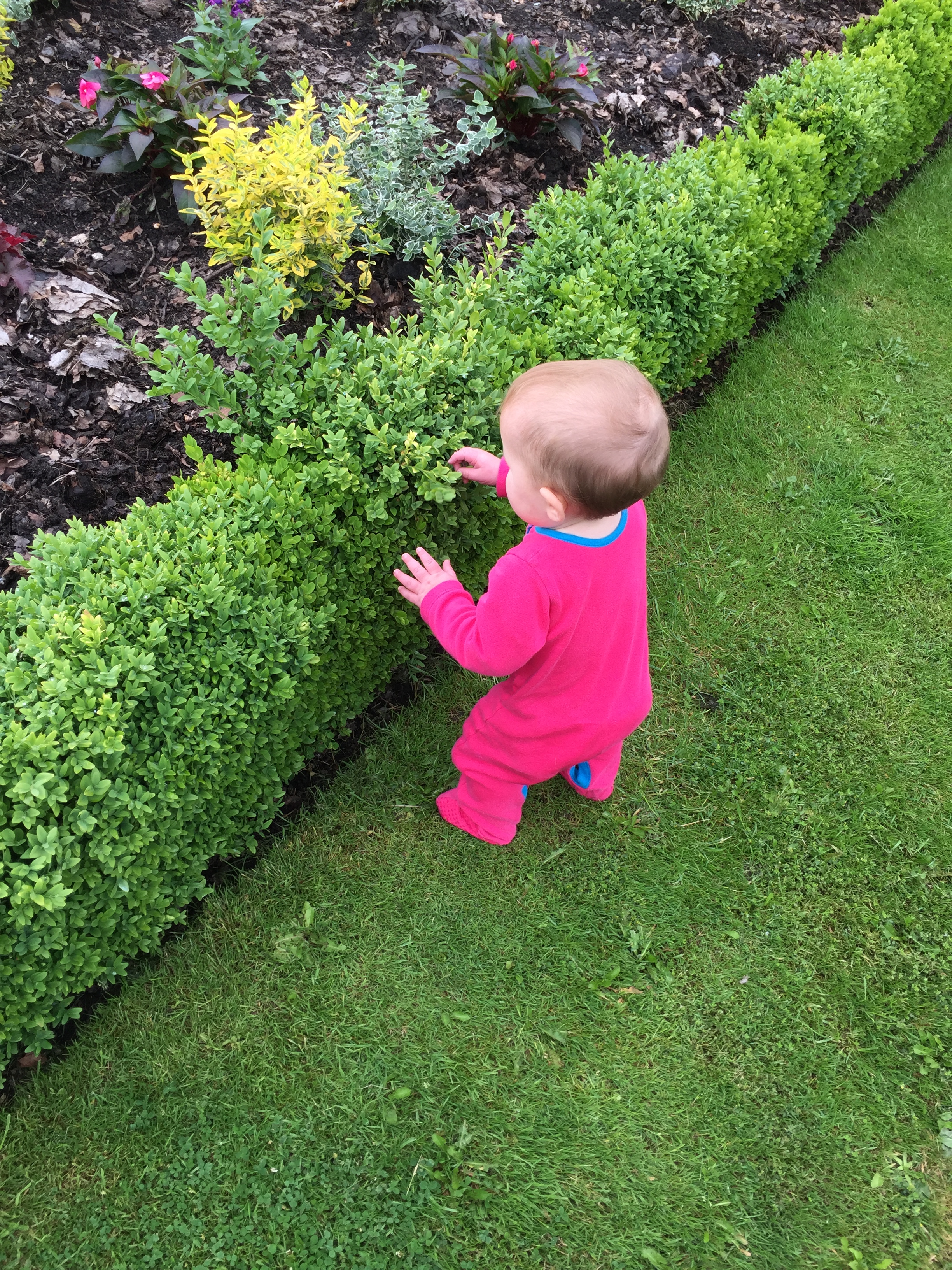 Once you've had your fill of the spa, there's some serious eating to be done. Oulton Hall has two restaurants, the Claret Jug where we dined during our stay (more on that in a blog to follow next week), and the Calverley Grill, a more formal restaurant in the main building. There's also the option of having afternoon tea in the gorgeous drawing room, and a beautiful bar with doors opening out on to a stunning terrace which looked lovely on the sunny Saturday morning as we were leaving.
Speaking of food, let's talk breakfast. Breakfast is served buffet-style at Oulton Hall and there are hot and cold options available. If you like your Full English, you'll be happy here. I tried the scrambled eggs (nice and buttery), the bacon and sausage (clearly both coming from high-quality pork), the hash browns (divine as hash browns always tend to be), and grilled tomato (very nicely seasoned, which makes all the difference).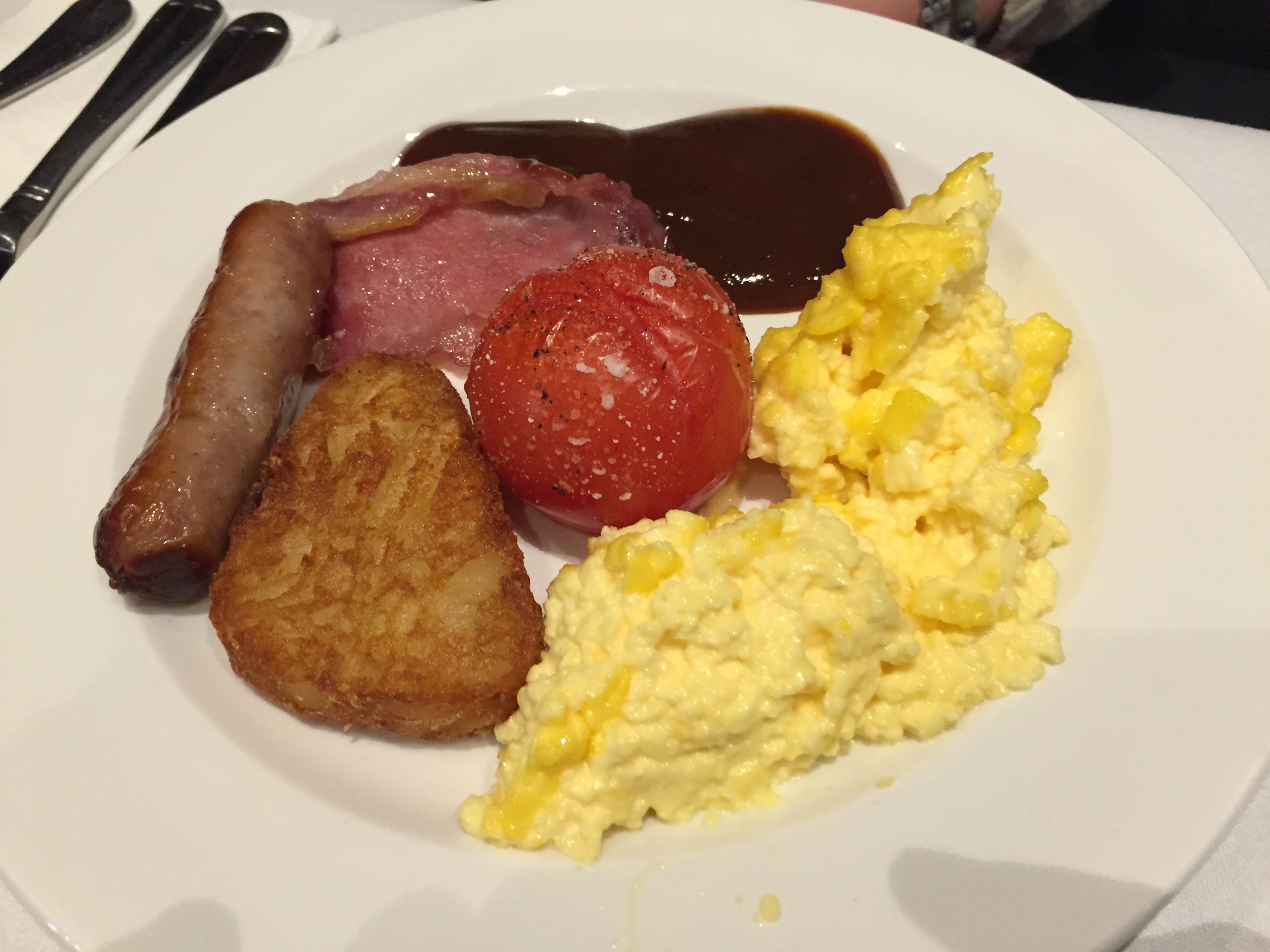 If you prefer continental, go for the Danish I tried. Sprinkled with nuts and cream, it was indulgent and very, very nice! Most importantly of all, the coffee was strong and the service from the waiting team fast and friendly.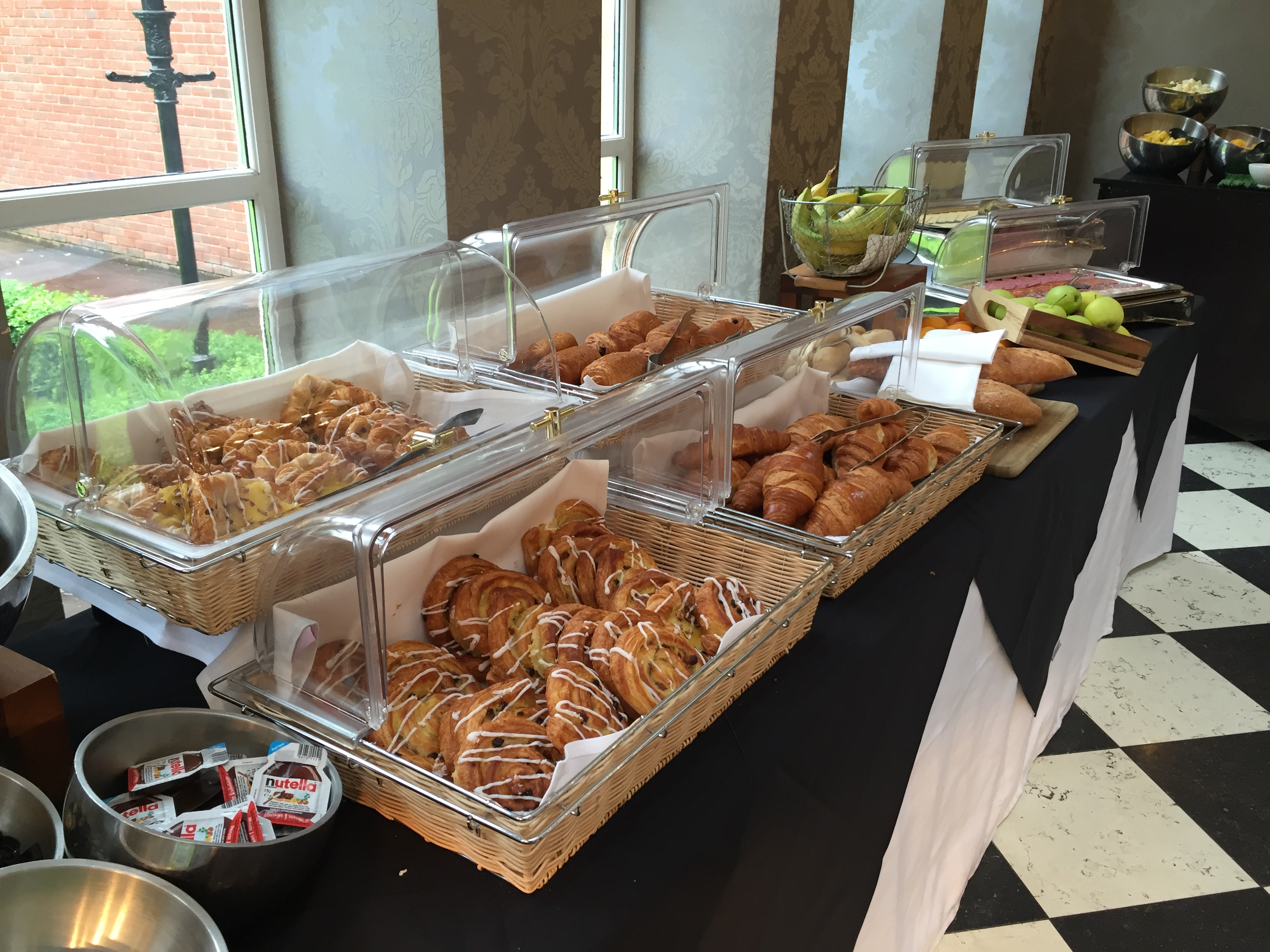 Oulton Hall fights hard to be one of Yorkshire's premier luxury hotels and it reaps the rewards of that effort. It benefits from an experienced, friendly, and efficient team of staff, and the communal areas ooze luxury and class. For us, it needs to be in contention when you're looking for somewhere to stay either for business or for leisure, and certainly for a family break, in Yorkshire.