If you're not overly familiar with the Yorkshire food and drink scene, it's possible you may never have heard the name Steph Moon before. However, you'll most certainly have heard of the restaurants, projects, and TV programmes that this talented chef has been involved in during the course of her quite astounding career.
Steph did us the great honour of taking time out from her busy schedule to have a really good chat with us last week. We covered all sorts of topics, from her thoughts on the current state of the food scene in Yorkshire, to what it takes to get on to Great British Menu, one of our favourite foodie TV shows!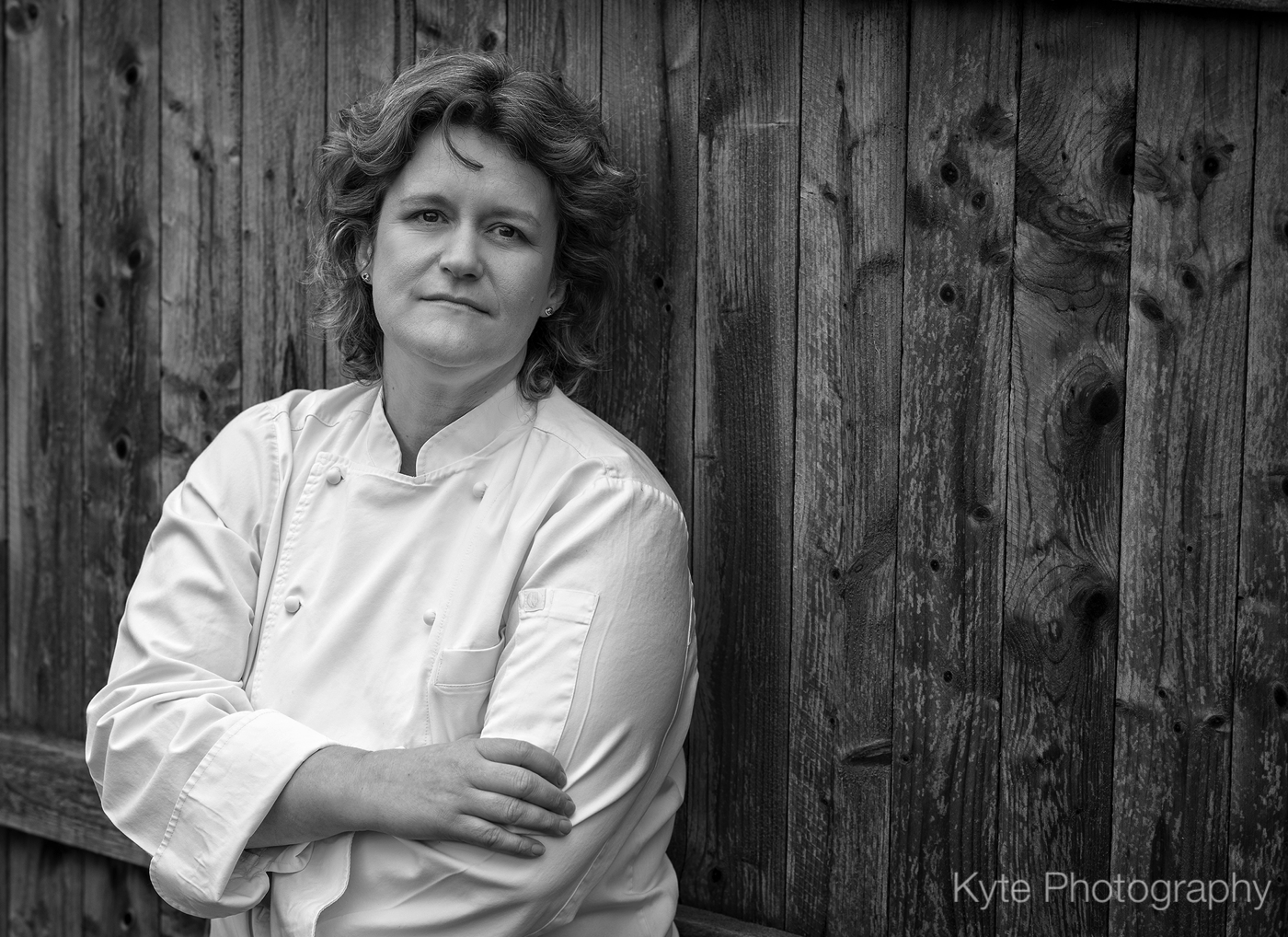 Since we're fresh from visiting the Food Academy at Leeds City College, though, it seemed like a good starting point for our conversation with Steph, who used to work there before bringing an end to her role almost a year ago. We were hugely impressed by the talent on display last week at the Food Academy, so it was interesting to hear the thoughts of someone who used to work so closely with the young talent at the college.
Steph "loved working with the kids" and helping to develop their skills, but made the hard decision to give up her role there in order to focus more on her own business: "I was having to turn down doing things for my own business in order to be there on a Monday. I'm a consultant chef so it played havoc a bit with my schedule. I thought it was time to do something different".
She does, however, still take a keen interest in what the young chefs are doing as they leave the college and take on the challenges of the real world. So, what does it take to overcome these challenges as a young chef trying to succeed in the industry today? Well, according to Steph, it's simple: "They have to be passionate about it. A lot of chefs watch Jamie Oliver and think success is going to happen to them overnight. They don't realise the slog and the hard graft that goes hand in hand with being a chef. If young chefs are passionate about what they're doing, they'll do a great job".
Passion for the job is clearly something Steph possesses in abundance. That much was clear just from having a 30-minute phone call with her; she knows the industry inside out and genuinely cares about what's going on. It is this passion that led to her becoming Executive Head Chef at Rudding Park's Clocktower Restaurant, a position she held until 2009, leading 28 chefs across four kitchens.
It was also this passion that arguably led to her being chosen to appear on Great British Menu. Always keen to hear the truth behind the version of reality we're shown on our TV screens, we asked Steph what it was really like being filmed in the pressure cooker kitchen of GBM. It is, as she says, "very demanding, very tense. Cameras seem to be there at the worst moments".
It is clearly all worth it though. Steph continued: "To be asked to do the show is a real honour. To be asked to do it for two years is amazing, but to be asked to do three years is the biggest honour. It was great fun and a fantastic thing to do for my career. When I did it, they rang up and asked if I wanted to be considered for GBM. They then came to Rudding Park and filmed a whole day, asking me all sorts of questions, looking for reactions".
TV appearances aside, Steph is now Consultant Chef at Rudding Park and it's clear that she deeply cares about the direction Rudding Park is trying to move in. Still maintaining a focus on quality ingredients, Rudding Park is starting to adopt slightly more of an inventive streak, with Murray Wilson from Norse introducing a pop-up restaurant, Horto, this summer. In Steph's words, this is "a breath of fresh air, and something very different for Rudding Park. It's very fresh, and new, and exciting, so go and have a look!".
Fresh and exciting are two words that seem to describe with accuracy the Harrogate dining scene at the moment. Wild and Restaurant 92 are just two restaurants that we've been taken with this year and Steph, who recently did an event with Jim Key from Wild, is a big fan of both.
Harrogate may well be shining brightly in the Yorkshire dining scene at the moment, but Yorkshire as a region has so much to be proud of, and we don't always take the time to consider just how much we have to be grateful for here.
So, let's leave the last words for now to Steph: "As a county, Yorkshire is literally on fire with food. We are so passionate about food, we have so much identity, our food really is innovative and interesting when you see what other counties are doing. In Yorkshire we seem to have it all, from the fish of Whitby and Scarborough to Dales lamb, local asparagus and strawberries, and fantastic game. There are more micro-breweries in Yorkshire than anywhere else in Britain and, of course, we have so many food festivals. I consider myself fortunate to be able to appear at so many of them".
This leads us on nicely to where you might be able to catch Steph over the next few weeks. She's going to be at Howden Show on July 3rd, appearing at the Yorkshire Show, the Foodies Festival at Ripley Castle, and, perhaps most excitingly, running a pop-up restaurant 100 metres above sea level at the Spinnaker Tower in Portsmouth between 22nd July and 19th August on a Friday.
We'd like to thank Steph so much for taking the time out to speak to us!