One of the best aspects of Trinity Kitchen is the way in which it offers us lucky people in Leeds the chance to try out temporary street food vans, which take their place alongside the permanent stands like Pho.
Perhaps the stall that has generated the most excitement for us in a while is Fat Hippo.
Based in Newcastle but in Leeds for a brief fling, they have already made themselves a hit in our fair city by winning Battle Of The Burger. So, when we popped along on Friday night, it was fair to say our expectations were on the lofty side of high.
First off, the stall doesn't mess about with what it is or what it offers. This is a burger van people.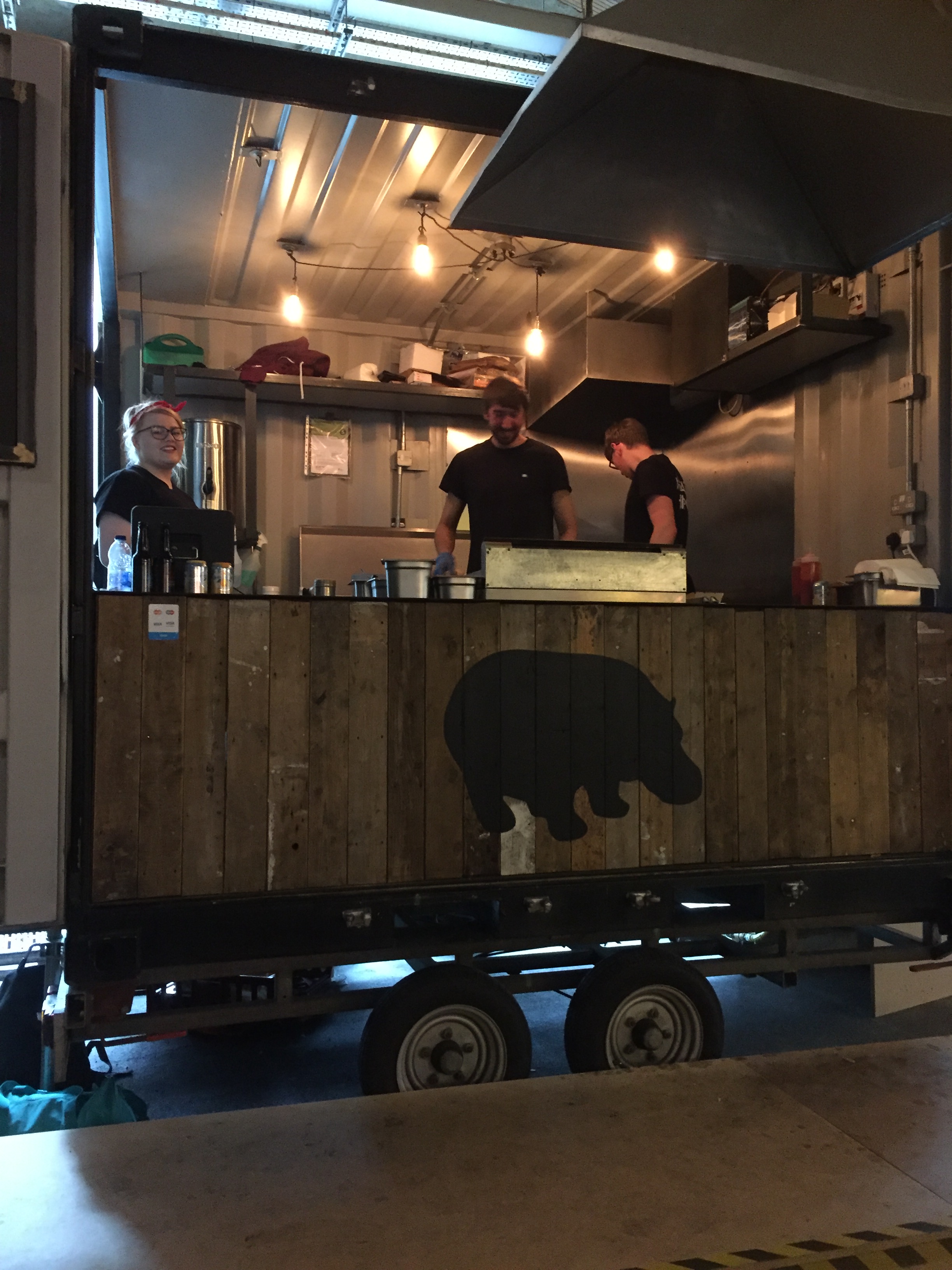 There are only four choices of burger, so you aren't going to be left spending hours waiting for someone in front of you to make a decision. On top of that, the menu boasts one of the trendy snacks of the moment: mac n' cheese balls. Oh, and don't worry – they do chips as well (in fact, you can even wash everything all down with a beer!).
Deciding to try out two different burgers, Charlotte chose the self-proclaimed classic, 'Little Hippo' and I ordered the more classic American. We also ordered a side of mac n' cheese balls to go with our chips.
When we placed our orders, we were told that they cook their burgers to order so we went for well done (we're not fans of pink burgers here) and we were pleased to see that when the burgers arrived they were cooked through.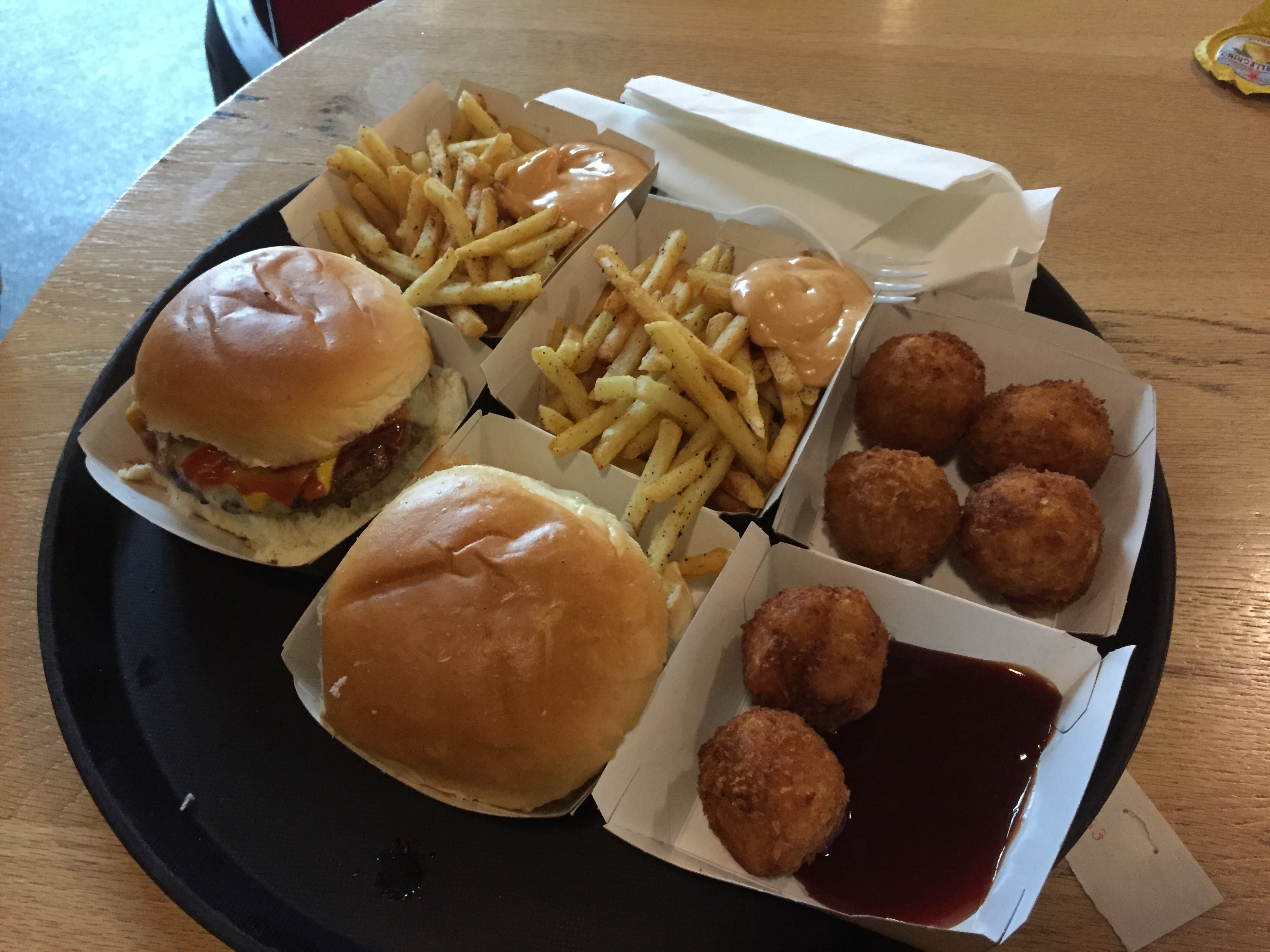 In terms of the taste, both burgers really hit the spot. The patties offered that artisan handmade feel and the seasoning and quality of the meat really did shine through. The Fat Hippo sauce, combined with the cheese and chorizo on the Little Hippo burger, made it a winner in our eyes.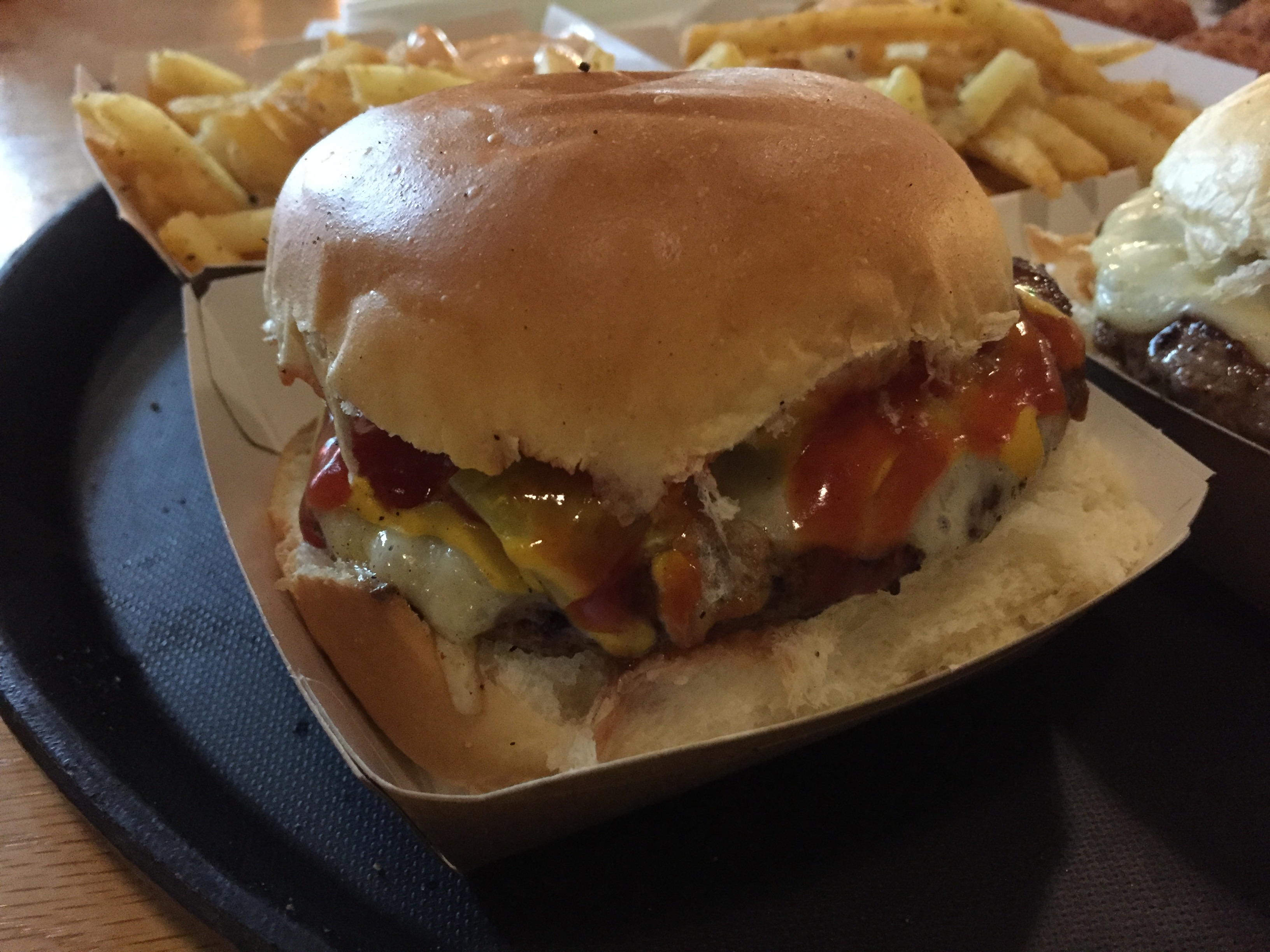 Rounding everything off was the fact that the chips were nicely cooked, we were provided with lashings of burger sauce, and the mac n' cheese balls (especially when dipped in the BBQ sauce) were some of the best we have tasted.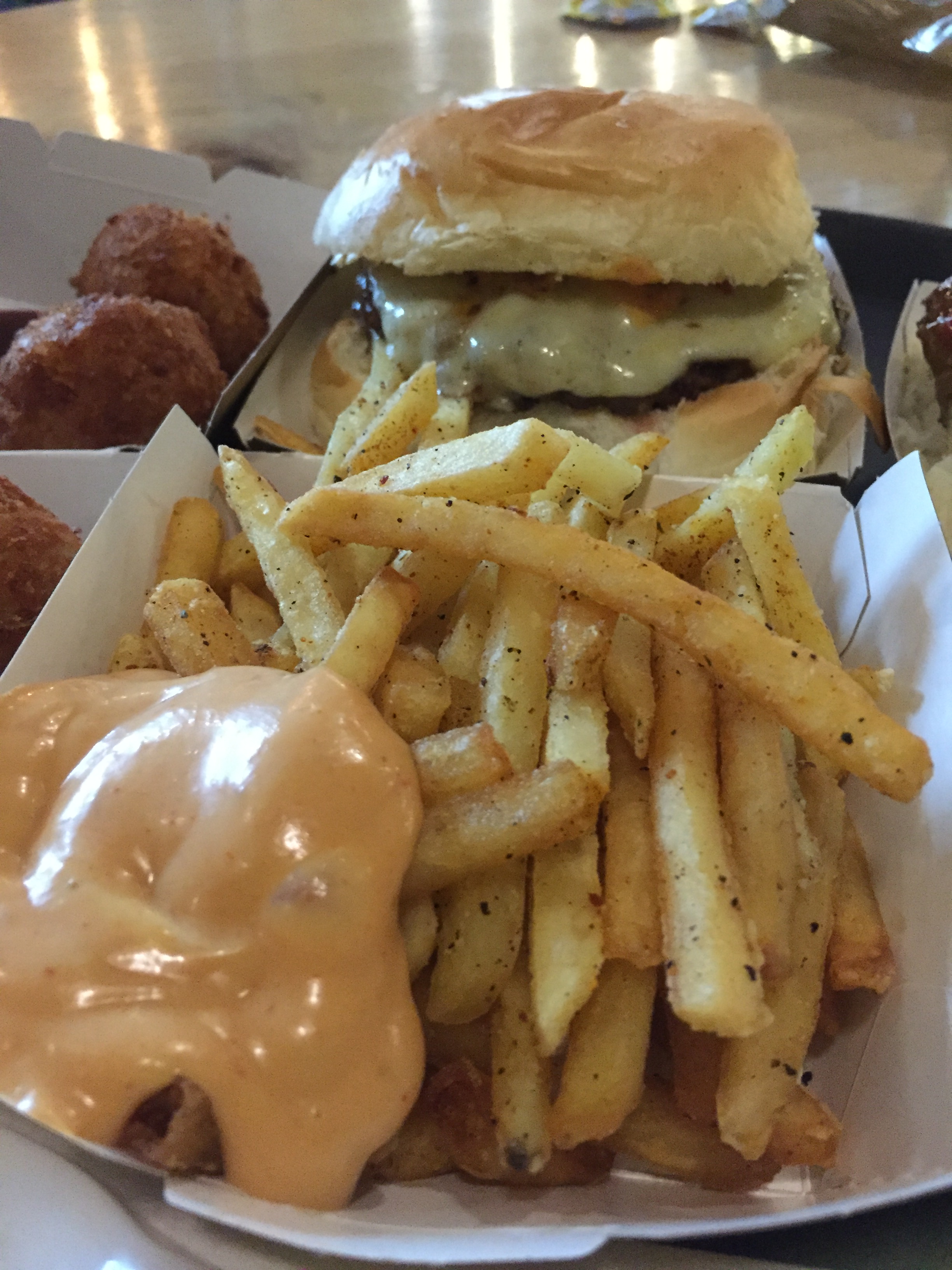 Fat Hippo have shown that when done properly, piping hot mac n' cheese balls really work nicely and have that beautiful added crunch that just makes the cheesy mess inside taste even better.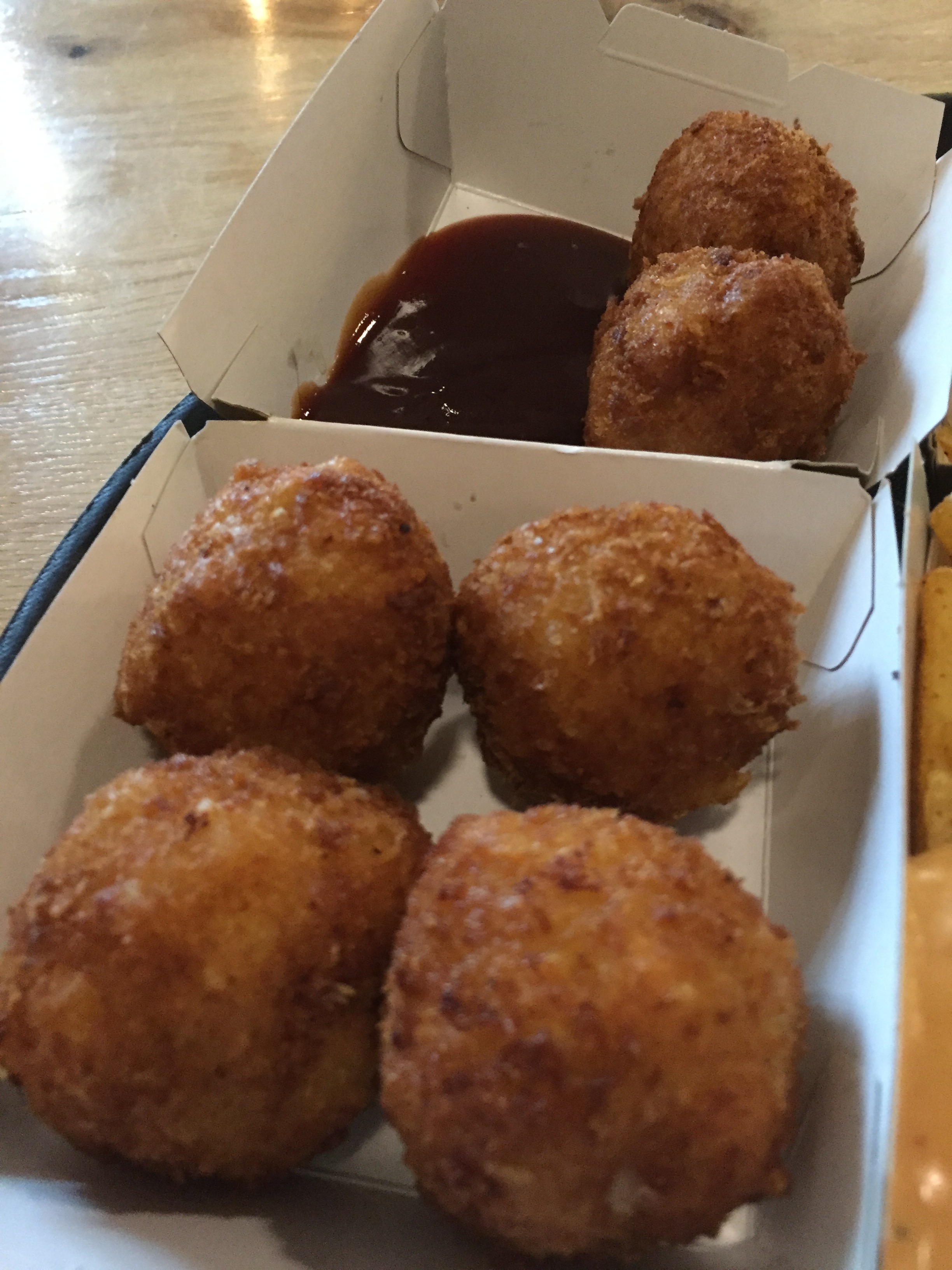 All in all, Fat Hippo aren't in town for long, so if you want our advice, you want to head down and get your fill ASAP before they head back to Newcastle!
Disclaimer: We were provided with a couple of complimentary burgers and sides but all opinions here are our own.