Last weekend, we spent a very pleasant few days hidden away in a beautiful little cottage in the Peak District, enjoying the English sun (that rare phenomenon) amid gorgeous surroundings.
Our base for the weekend was Clough Brook Cottage, set in the grounds of the owner's lovely property and nestled in a quiet valley near the tiny village of Wincle.
The cottage has recently been renovated to exceptionally high standards. Boasting two large bedrooms, a big bathroom, an upstairs living room, and an open plan kitchen and dining area, the cottage is tastefully decorated, cosy, comfortable, and full of homely touches that really do make it feel like a home away from home.
Better still, just as we were unpacking, the lovely owners brought over a loaf of very tasty homemade bread and also provided homemade marmalade alongside a box of half a dozen eggs.
Just outside the main entrance to the cottage is a garden area with wooden table and chairs and a small barbecue, which we made use of on our first night to cook up a storm in the evening sunshine. Go behind the cottage through a small wooden gate and you'll be able to stroll down to see the owner's friendly hens and, further down the path, some sheep. We took out little girl on a short stroll one evening to see the hens and the sheep and she loved it!
On that note, the cottage is both baby and child-friendly; there was plenty of room in our bedroom to set up our little girl's travel cot. High chair and travel cot can be requested from the owners if you can't bring your own. The living room upstairs is also great for little ones to move around in, but just make sure the door is shut so they can't access the top of the stairs, which doesn't have a stair gate on it. Well-behaved pets are also welcome at Clough Brook Cottage.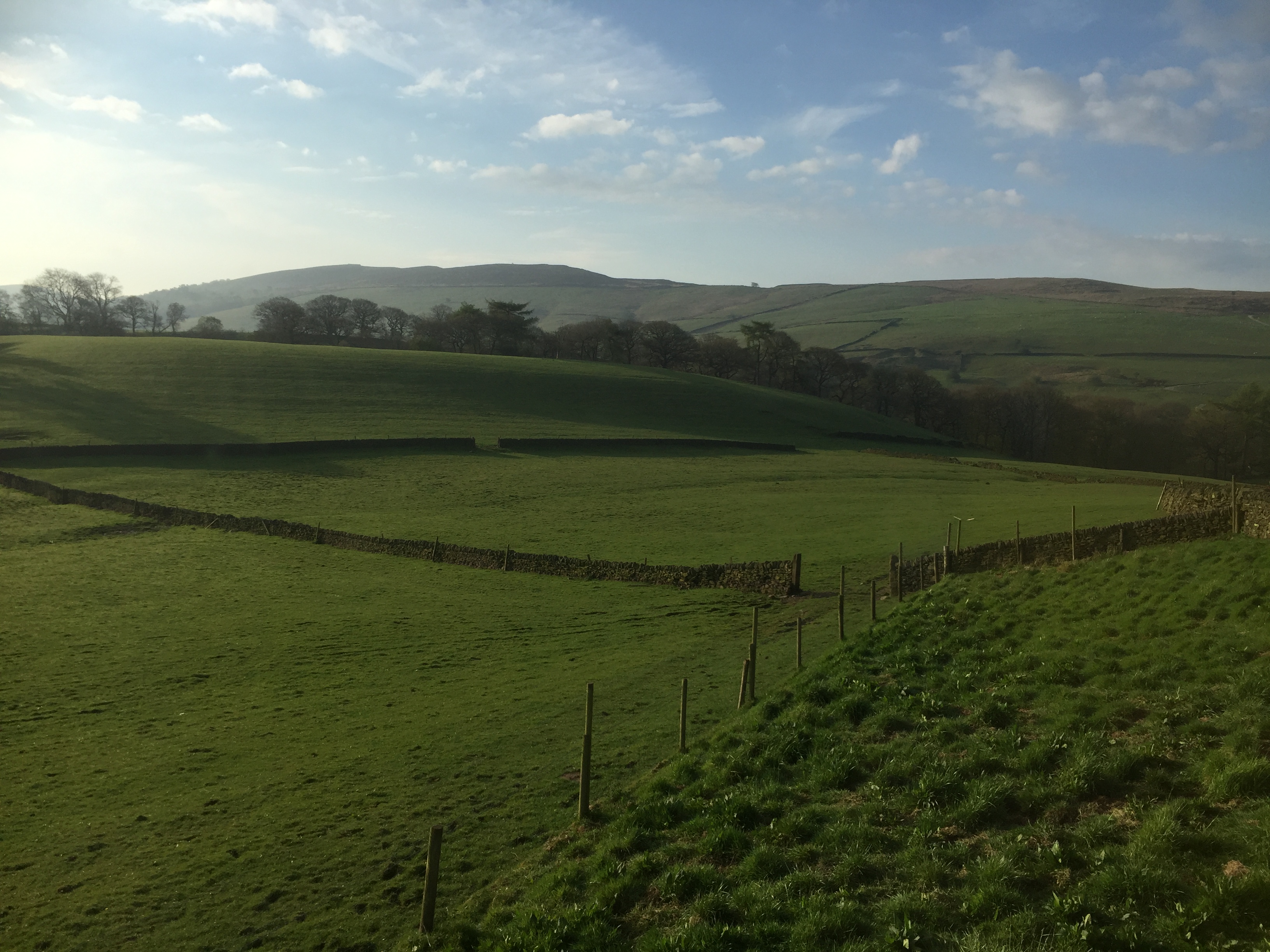 The cottage is within a two-minute drive of a lovely little farm which serves homemade ice cream (more on that in a future blog post) and within a one-minute drive of a little pub that serves good food and has a lovely beer garden at the rear. It's also a brilliant base from which to access the numerous walking routes in this part of the Peak National Park. The cottage has a small hallway where you can leave your muddy boots and jackets after coming in from a hike.
The only slight downside to the cottage's location is the distance you need to travel to find a supermarket. It was a good 15-20 minute drive to the nearest big supermarket, although in a way there is something nice about feeling like you're so far from the hustle and bustle of a proper town. Just make sure you arrive at the cottage properly stocked up with essentials for your weekend away. Similarly, when we stayed, the wifi was slightly patchy, but again, this adds to the feeling that you really are escaping the real world for a few precious days!