We love the wide range of independent coffee shops Leeds has to offer, and try to support local businesses in the food and drink industry whenever and wherever possible.
However, sometimes (and arguably, especially when in town with a baby) chain coffee shops do have their place. Costa Coffee on Briggate is always a good option when out and about and a couple of weeks ago I headed there with my little one to sample their special 2016 summer offerings.
The Briggate store has been chosen as one of only three flagship stores in the UK to be temporarily refurbished with a summer feel for the next couple of months. There is a selfie zone where customers can pose with a Miami themed backdrop, and baristas can be spotted wearing special Seriously Summer t-shirts to celebrate the arrival of warmer weather in Leeds.
We sampled Costa's new summery food and drink range when we popped in. This includes SuperDay smoothies and Rainbow Salad Wraps. The smoothies were spectacular. Made from real fruit and prepared freshly in front of me by the talented baristas, they were a true taste of summer and I really want to go back to sample more flavours.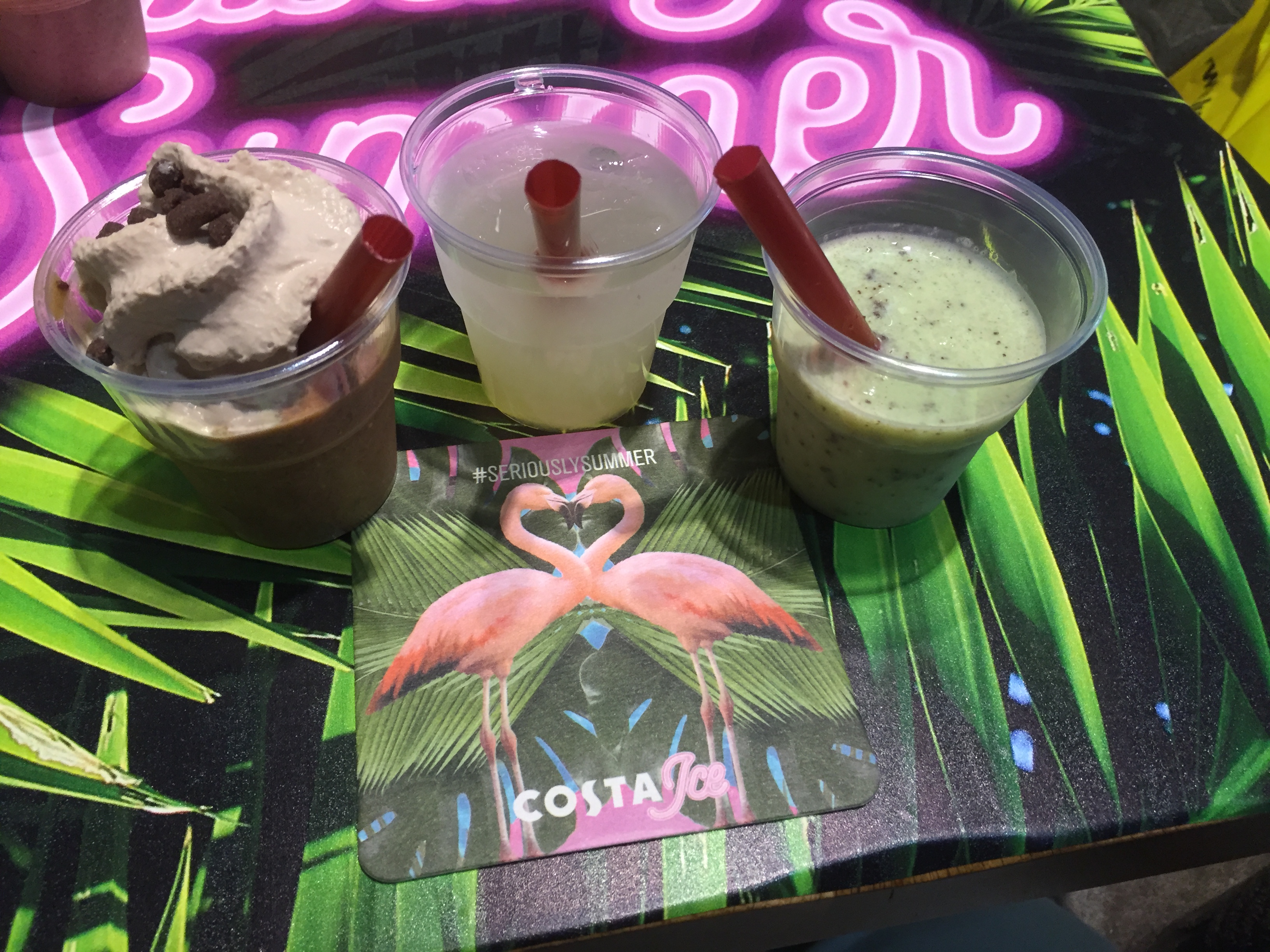 If you need some refreshment but want a break from caffeine, these are an excellent option.
I was also a big fan of the summery falafel wrap; it was filling enough to keep me going until dinner but was packed full of genuinely healthy ingredients.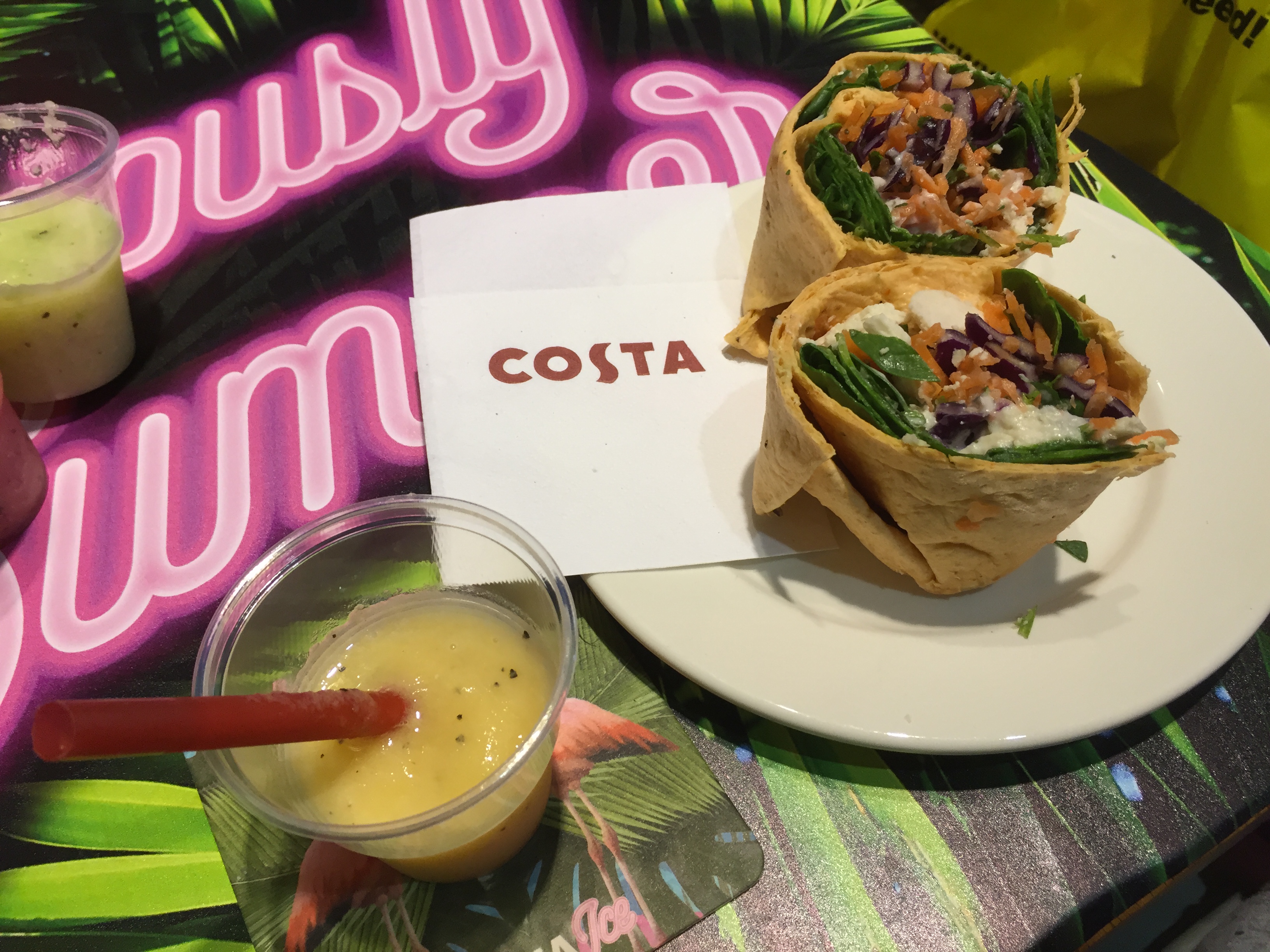 I certainly left Costa feeling full of the joys of summer, even though the weather on Briggate was not ideal for the start of May! The store is open between 6.30am and 7.30pm every weekday and on Saturdays, and between 8am and 7.30pm on Sundays. The store will retain its summery look until June 27th, so make sure you pop down to see what it's all about.
Disclaimer: I was invited down to sample Costa's new menu at the Briggate store. All opinions are my own.