With the Leeds Indie Food celebration now a firmly established event in the foodie calender, this year promises to be bigger and better than ever before, with some fantastic independent events taking place across the city (even in the suburbs!) in support of some deserving people, worthy causes and admirable businesses.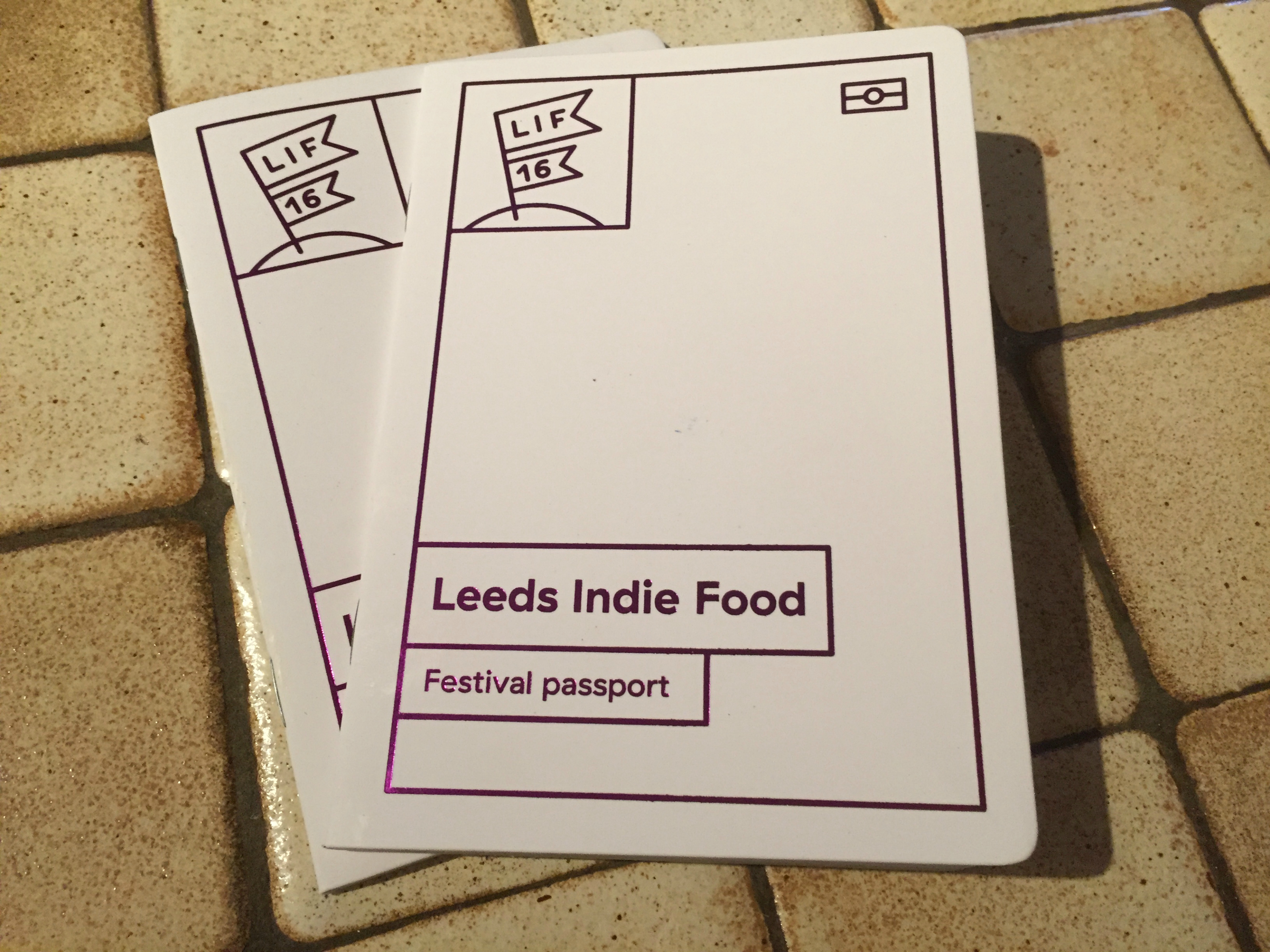 Here at leedsfoodie.co.uk we have our festival passports ready to make sure we have all the handy discounts and bonuses (£2 coffee from Laynes anyone!) that come along with being a passport holder at our disposal. Make sure you grab yours after checking out all the discounts over at the LIF#16 website here.
With so many great options to check out, we're not going to sit here and list them all with a preview; instead, we're going to give you a rundown of the top five festival events that we think offer some of the best value for a foodie family!
Thornback Pop Up restaurant (down by Leeds Dock)
We're big fans of Brett Barnes' pop up restaurant. Turning one of the most landlocked parts of the UK into a haven for seafood fans is no easy challenge but we think that Brett is going to nail it.
There's a little more detail about his pop up restaurant here but this will make for the perfect night out for couples, seafood fans and pretty much anyone who loves food! At £45 per ticket you won't get a better value 6 course (plus a pre dinner cocktail) menu anywhere this year.
If you're going to call in that favour to get a relative to be a babysitter, this is our tip for the event to do it for!
Pintxos Brunch (at Bilbao Bar)
We've found that brunch works really well with our little one as it comes at a time of day when she tends to be in a good mood and happy to try new food! With this in mind, £9.95 for any 3 special dishes plus a bit of booze for festival passport holders is a great way to start off your day or recover from a lack of sleep the night before.
If you're worried about what pintxos are, don't be! It's just a Spanish word for snack and given the Bilbao Bar takes its lead from the Basque region where pintxos are part of everyday life, you know that it's going to be good!
TRJFP Binner Party (at Whites)
Whites is one of our favourite places to visit in Headingley and the TRJFP Binner Party shows that they are serious about supporting excellent causes.
Working alongside the The Real Junk Food Project, the Whites kitchen staff will be creating a fabulous dinner that will no doubt not only taste great but enlighten you about the criminal amount of food waste that takes place in the UK.
With the binner party being a pay as you feel event this is something that is worth reserving in advance to find out just how good 'junk food' can be.
Kids Pizza Making Classes (at the Black Swan)
The Black Swan has done an awful lot to make itself a really excellent foodie destination. Now they have taken that magical step into the world of making parents' lives easier! Who wouldn't want to pay £5 to let their little one learn how to make excellent pizza while they sit back and enjoy a newspaper (and a coffee for a little extra) while the kids learn something fun!
If there ever was such a thing as a godsend for parents of eager kids, this might well be it. Make sure you book soon as this is likely to sell out very quickly!
Real Junk Food Banquet (at Northern Monk Refectory)
While we don't like listing similar events normally, here at Leeds Foodie we really believe in supporting good causes. For this reason, a banquet that is seeing proceeds go towards homeless charity Simon on the Streets means that the Real Junk Food project gets another shout out from us!
The menu will be decided on the day and the chefs at the Northern Monk Refectory face a Masterchef style challenge to make something scrumptious with the ingredients available at the time.
Hopefully with the event being a pay as you feel one it should prove very popular and provide a great amount of funding towards an excellent charity.