Iberica is perhaps one of the most beautifully done up restaurants in Leeds. Taking up residence in a former antique house in the city centre, the bathrooms alone at Iberica provide just as many talking points as the food!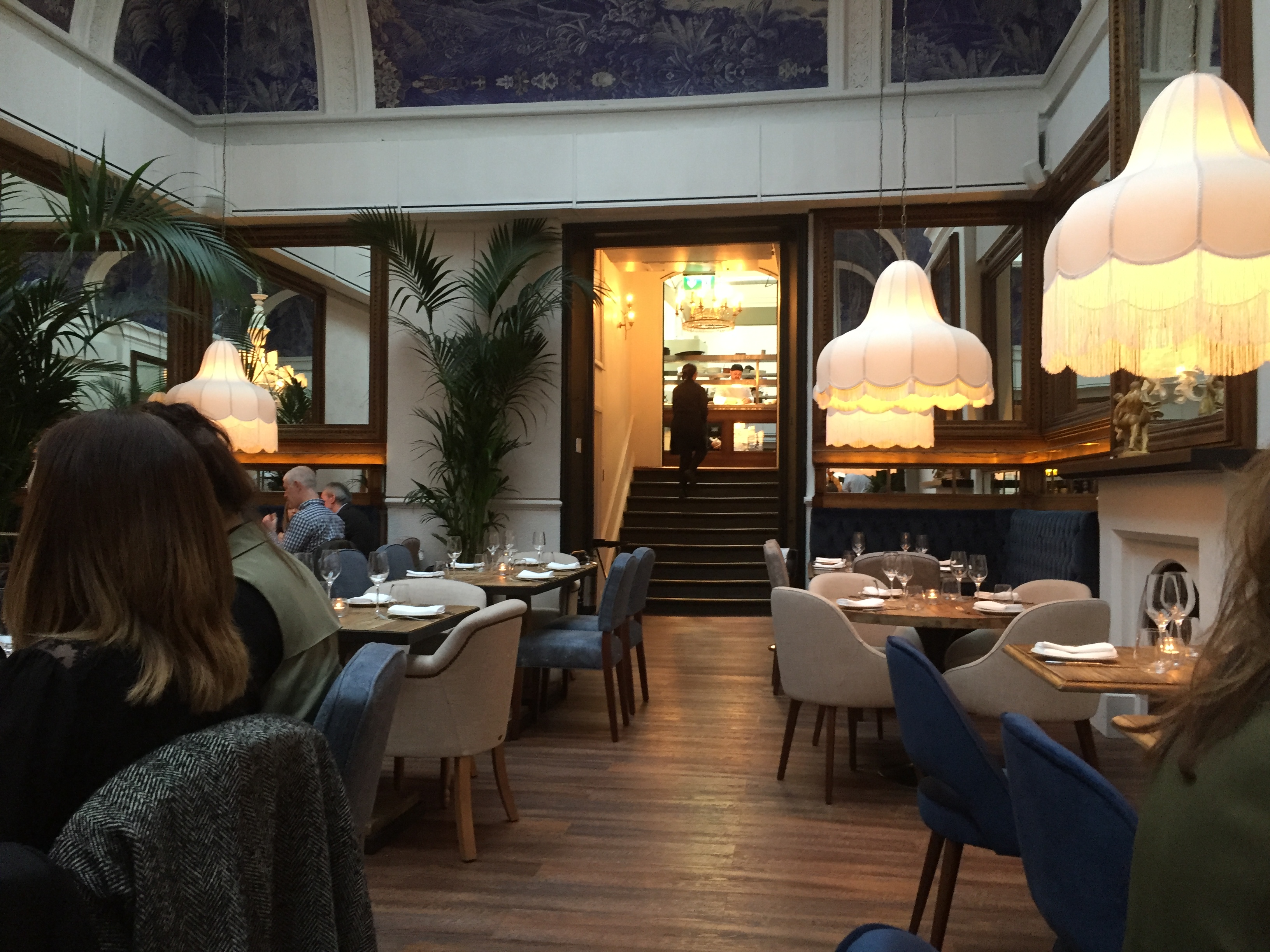 It's a truly stunning restaurant set over two floors, with a deli and wine bar in the basement and a light, airy restaurant set underneath a lightwell on the ground floor.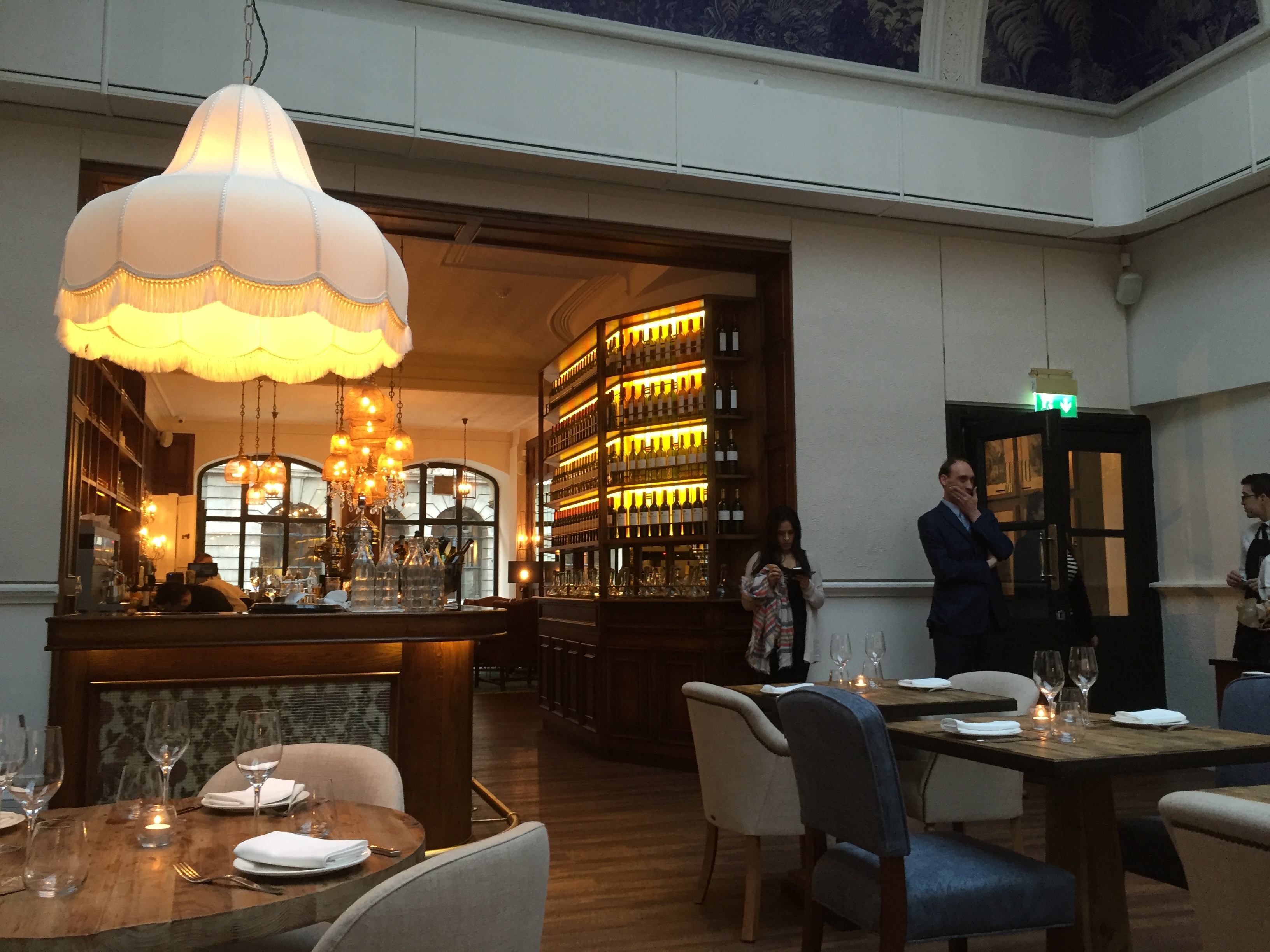 The menu offers classic tapas dishes, traditional paella, main dishes, deli meats, and a comprehensive drinks menu to boot.
We headed down on a Thursday evening during the restaurant's soft launch period and it was bustling.
Our waitress very kindly took us through the menu and made some recommendations, which we quickly took her up on.
To start with, we went for the toasted bread with tomato and the selection of cured meats. The tomato bread had a nice fresh taste to it, and the meats were full of flavour, especially the 'lomo'.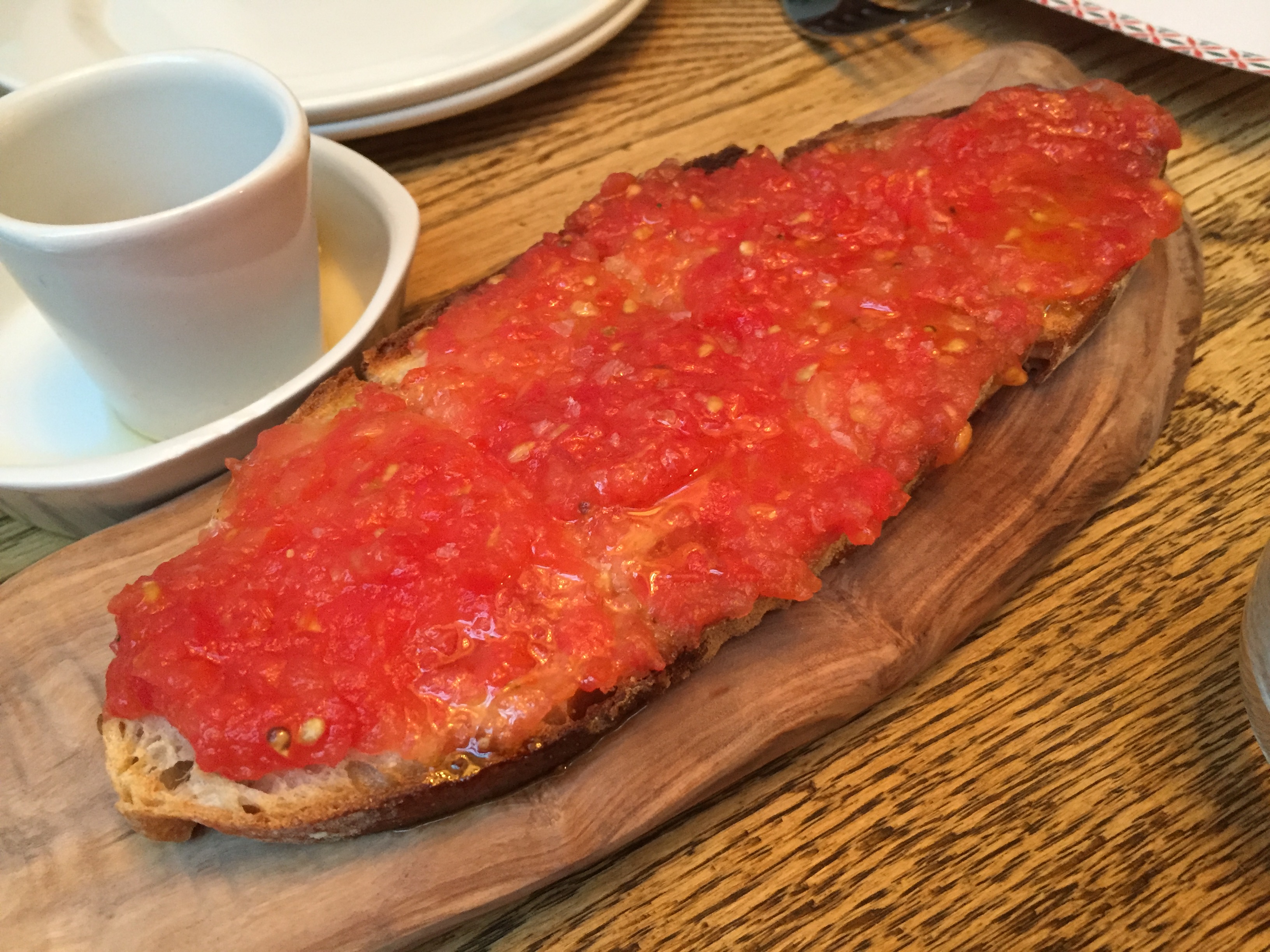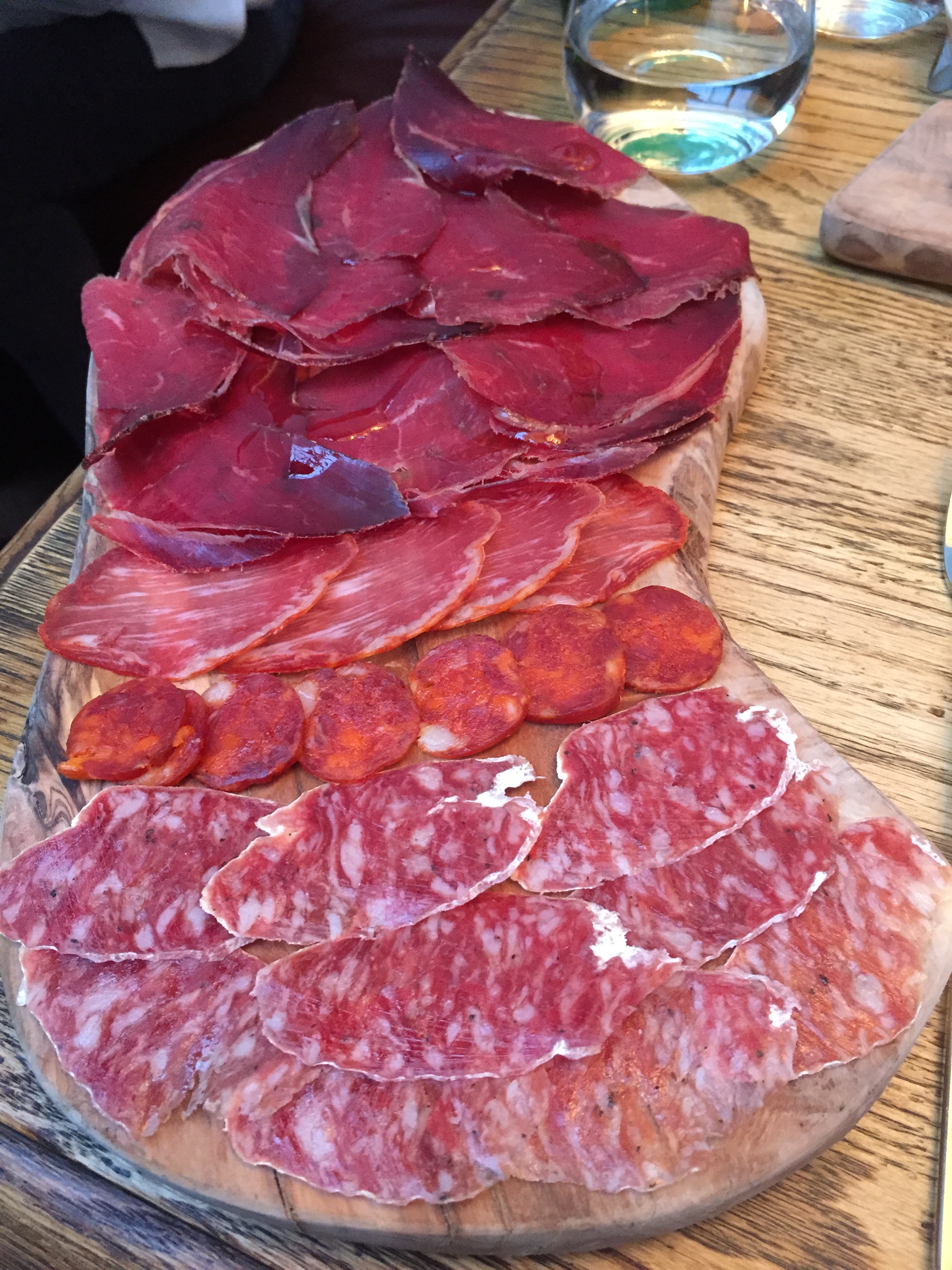 We then ordered four tapas between the two of us, opting for patatas bravas, black rice, their signature croquettes, and two mini burgers.
The highlight for me was the patatas bravas. The bravas sauce was creamier than you might usually expect from this dish, but I thought it was really indulgent and moreish as a result. The potatoes were cooked really well, slightly crisp on the outside but fluffy in the middle.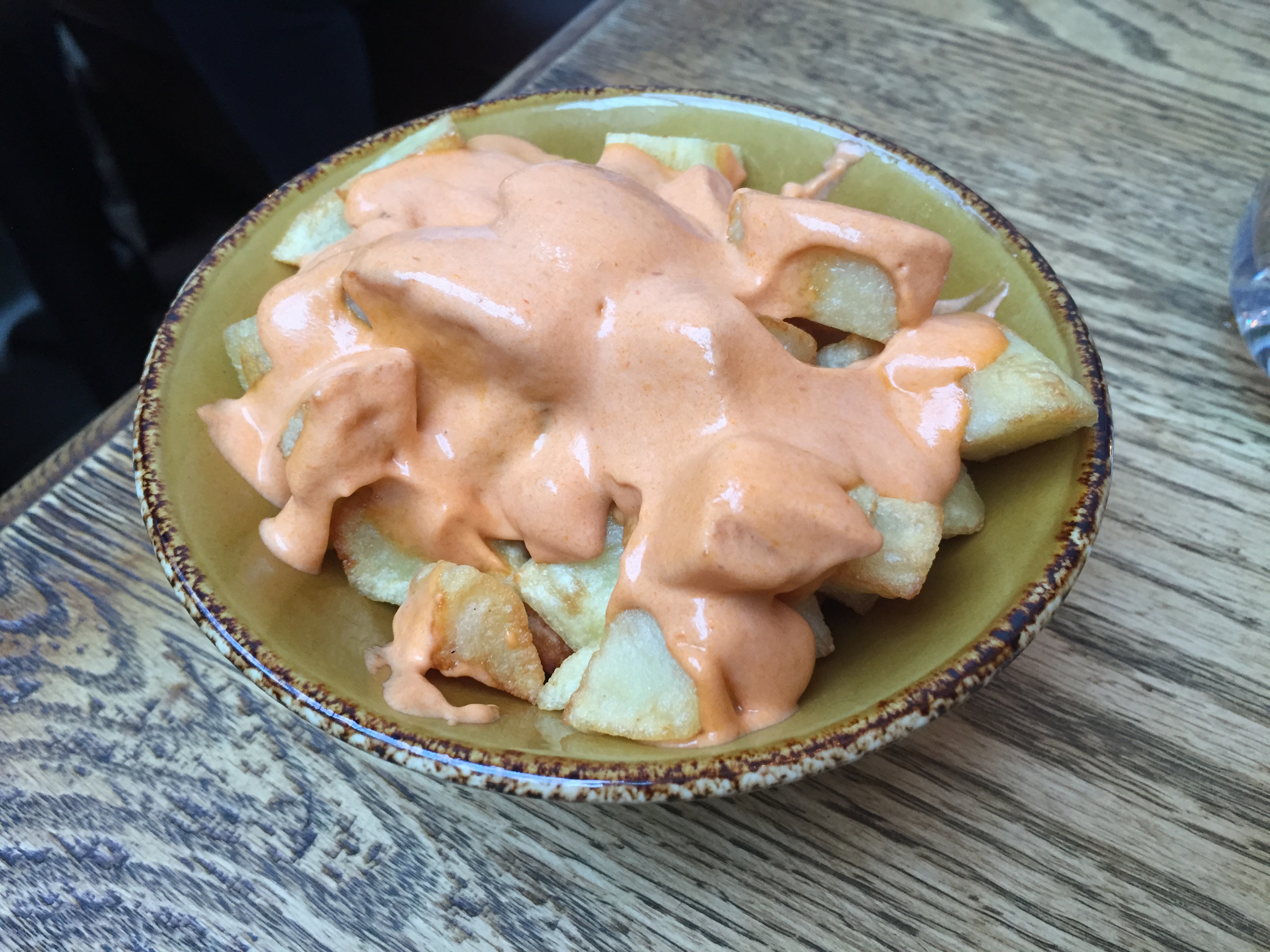 The signature croquettes were melt in the mouth. They make something of a fuss about these at Iberica and you can see why when they arrive at the table. They're little bites of cheesy perfection but be warned: they're very filling!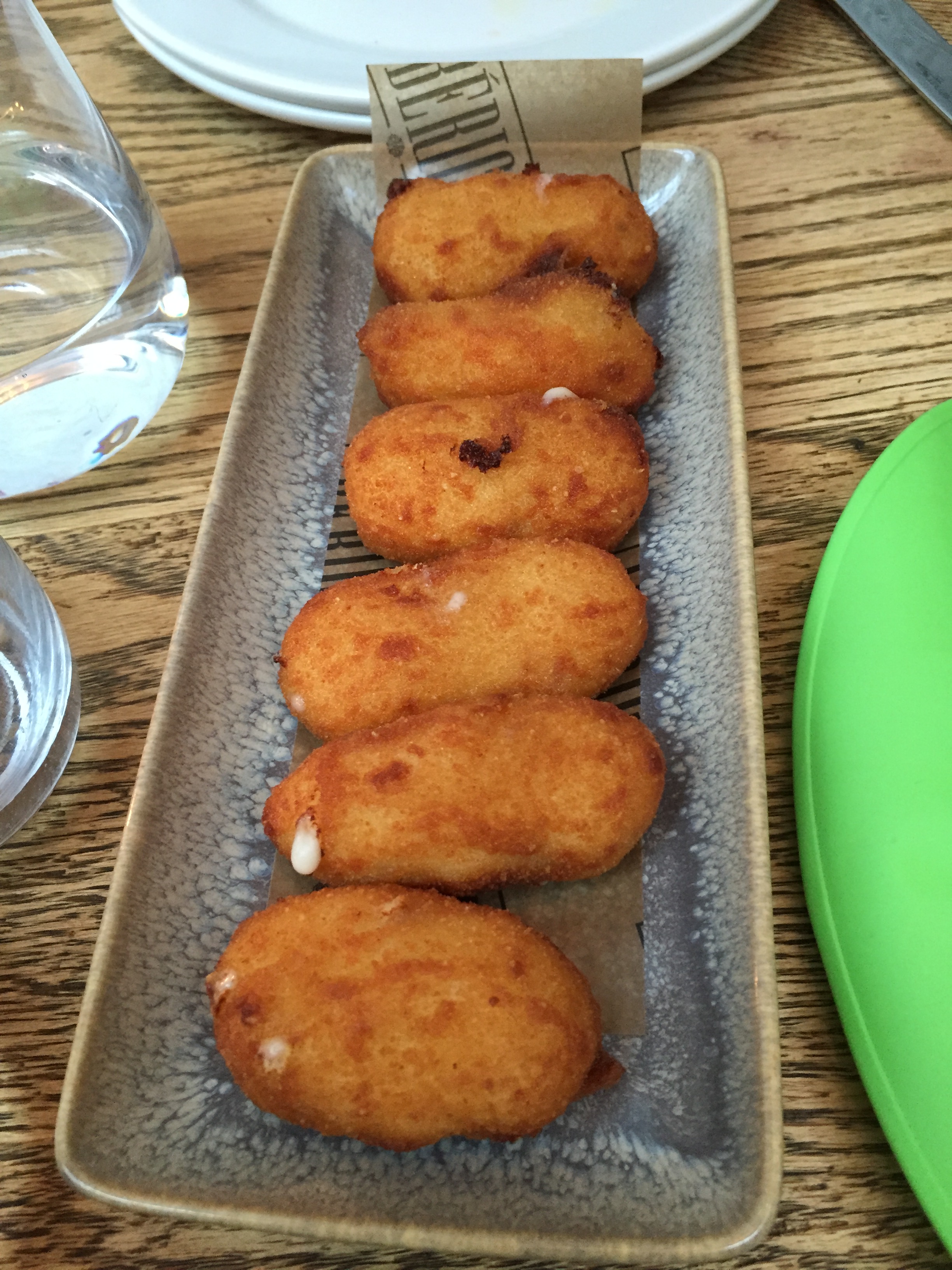 The black rice was something of a divisive dish on our table. For me, it was too overpowering and the addition of the alioli was an odd choice. Kyle, though, who doesn't usually like this kind of dish, was a big fan.
The mini burgers were fun and managed to pack a punch of flavour despite their small size. They were slightly difficult to eat with the honey and mustard dipping sauce, which for me was the highlight of the dish.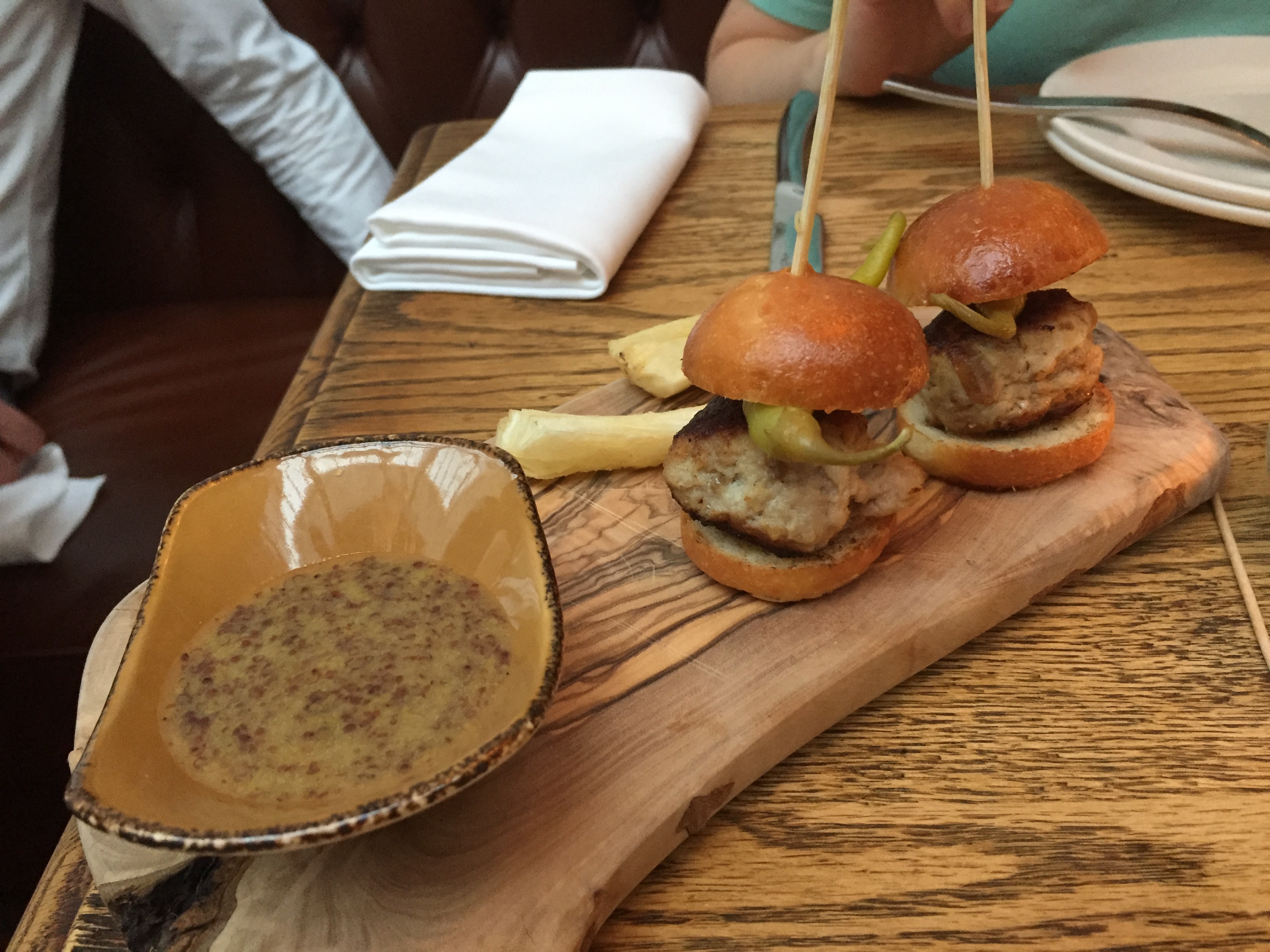 Overall, the atmosphere and decor at Iberica is where the real draw is here. The food is nice enough, but it gets a little lost when placed against the spectacular interiors. It's certainly worth a try though, especially if you're wanting an evening of simple dishes, meats, and booze.