We teamed up with Visit Sarasota recently to test out some of their top attractions for families. Staying in Englewood in Florida, we were a mere 45 minute hop from the centre of Sarasota, so it was easy to combine relaxation by the pool in our villa and on the gorgeous beach in Englewood with some more energetic activities in Sarasota.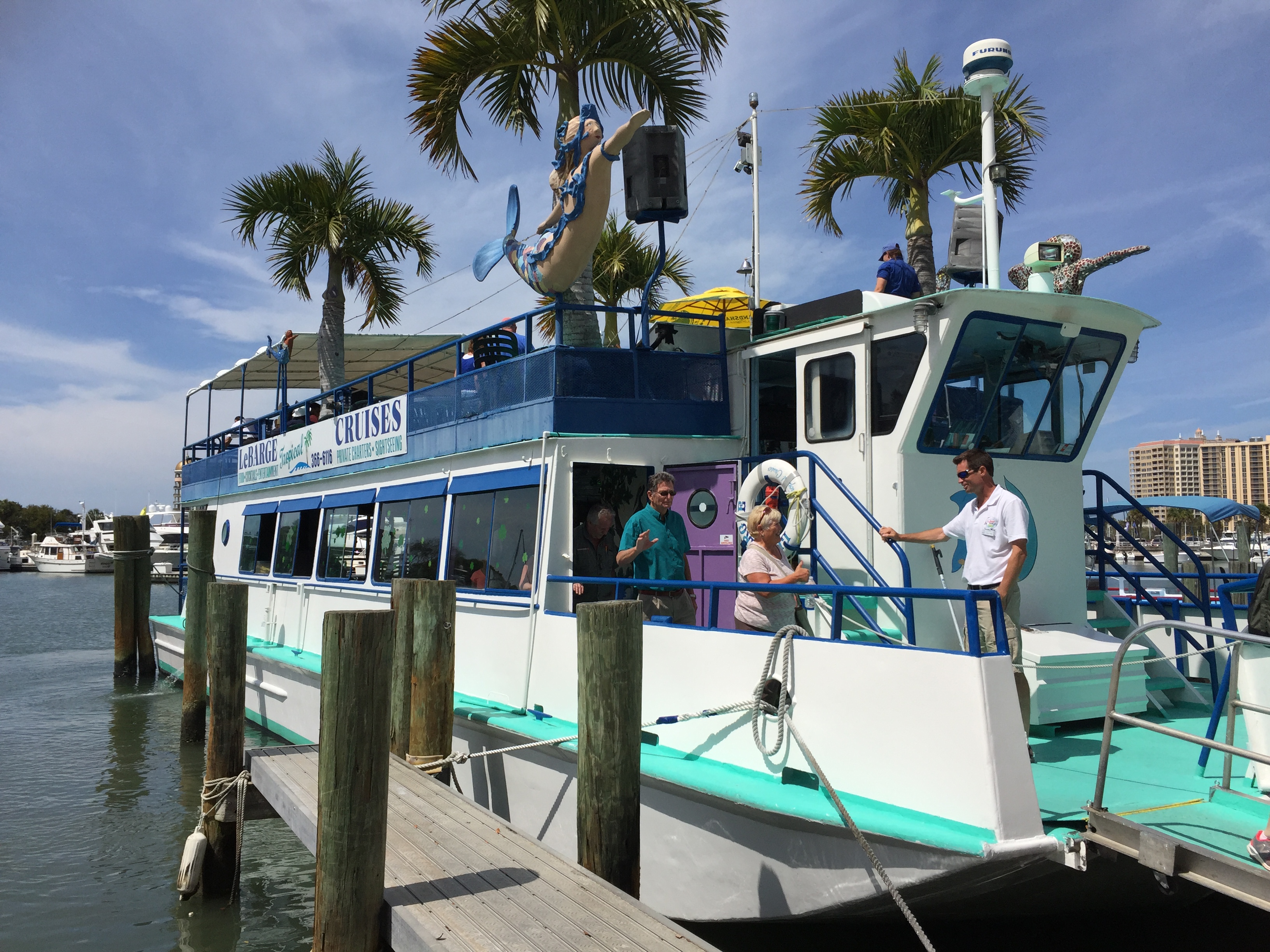 One of the activities we tried out was a morning dolphin watch cruise on board LeBarge Tropical Cruises.
After heading north to Sarasota on the I-75 from Englewood, we arrived at Marina Jack with some time on our hands. However, we started off on the wrong foot, walking in completely the wrong direction and only realising our error when we spotted a – very large – barge on the other side of the marina! We ran back the other way and joined the dozens of other hopeful dolphin-spotters on board the boat.
It wasn't long before we set sail into Sarasota Bay to try to spot some dolphins and manatees. We were told to look out for the tell-tale signs of both dolphins and manatees (manatees apparently look like giant jacket potatoes lurking under the water!) but for a while there was no ocean wildlife to be seen beneath the waves. This didn't matter, though, as we were having a lovely time sunbathing on the top deck and nosing at the amazing mansions (some apparently owned by various celebrities and sport stars) dotted along Sarasota's Bird Quay area. There are some seriously huge, swanky mansions dotted along the bay there and it makes for some really interesting viewing.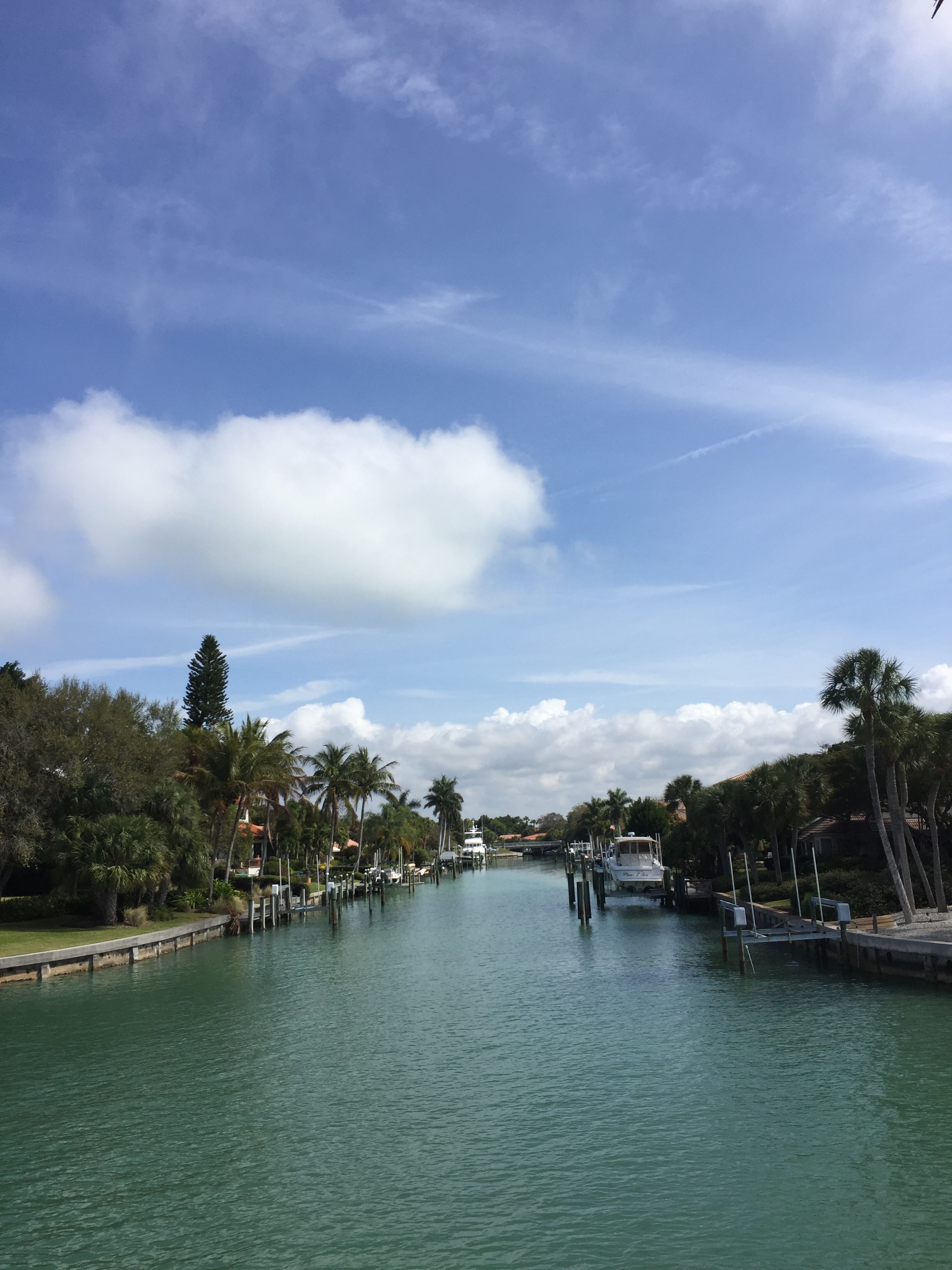 As we worked our way around the bay, the marine biologist on board our barge talked us through any questions we had regarding the wildlife, which was all really interesting. I've been on a few dolphin cruises before but learned some new facts from our marine biologist. After about an hour of cruising along, someone spotted the first dolphin, making its way down a canal next to some huge houses. The barge parked up by the entrance to the canal and we watched as two beautiful dolphins played in the sunlit water. We were there watching them for a good 10 minutes or so before setting off again.
We encountered a few more dolphins before arriving back at Marina Jack and also saw a huge array of bird life along the way. The marine biologist was a wealth of knowledge on the Sarasota birds, and this cruise would be ideal for those who have an interest in marine birds – it's not all about the dolphins.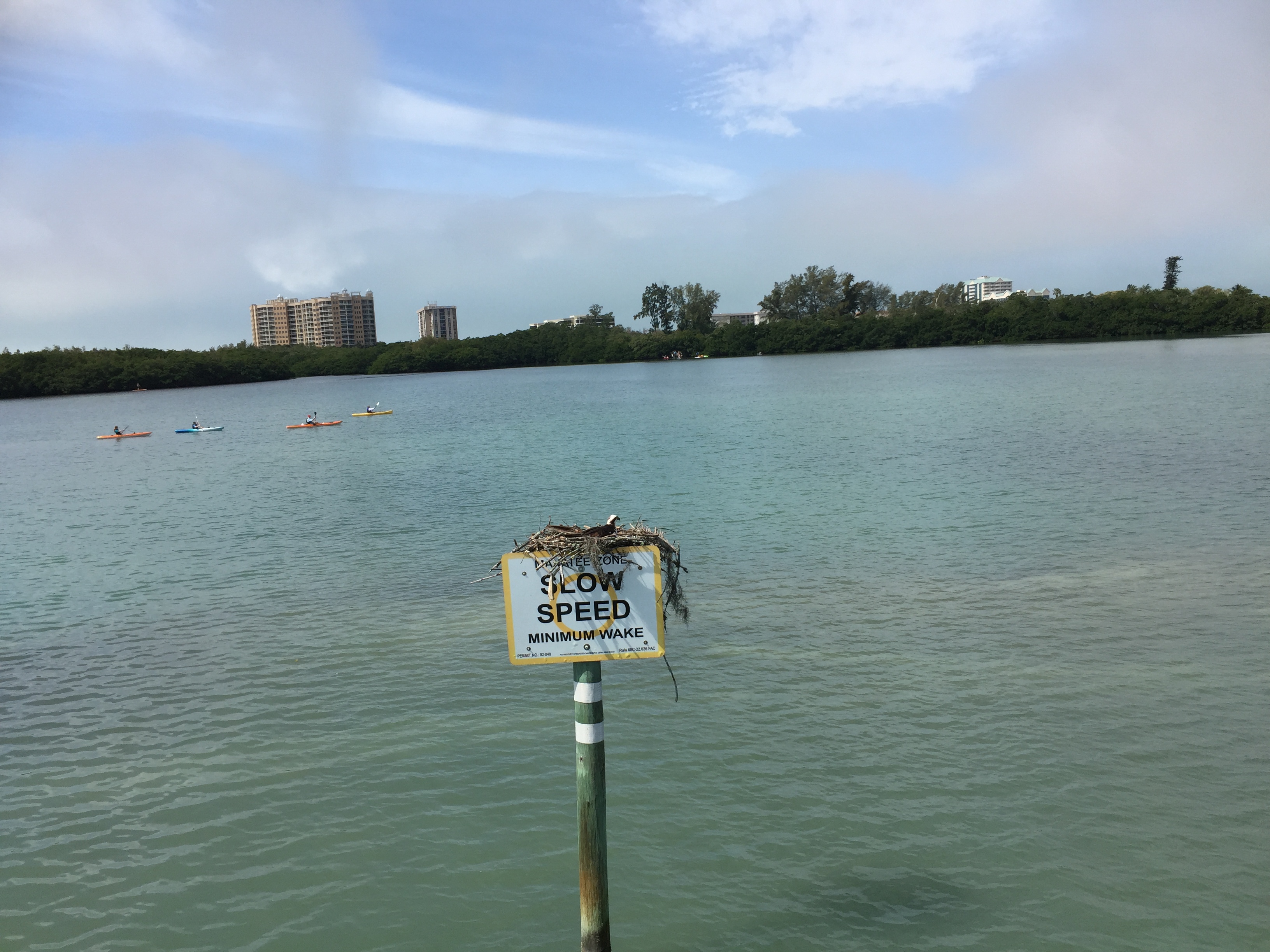 Everyone arrived back at Marina Jack happy and excited to have spotted the dolphins. The barge is a great option for those who haven't done a dolphin spotting tour before; it's large and comfortable and doesn't travel along too quickly, so is a great option for families with young children who might be wary of spending longer than two hours in a confined space. There is also a bar on the top deck, so you can grab a cocktail or a soft drink for the kids, and snack on food like hot dogs, ice creams, and crisps.
What set LeBarge Tropical Cruises apart from the crowd for me was the novelty of the barge boat, the knowledge of the marine biologist, and the unique landscape of Sarasota Bay, with its blend of nature and urban life, both landscapes making for really intriguing viewing in very different ways.
LeBarge Tropical Cruises also offer evening sunset cruises, which sound like really good fun as well. This wasn't an option for us this time with our young baby, but for couples or families with slightly older children, it could well be a lovely way to spend a couple of hours.
Disclaimer: I teamed up with Visit Sarasota to try out some of their family-friendly attractions. I was given two complimentary tickets for a morning dolphin cruise with LeBarge Tropical Cruises. All opinions are my own and I was under no obligation to provide a positive review.