We've been on a fair few trips now to Englewood in Florida but until our last visit, we hadn't discovered an absolute gem of an ice cream shop located just a five minute drive from the villa we stay in.
A Better Scoop in Englewood was founded in 2006 and, since opening, has found itself on the receiving end of a glut of ice cream awards. They consistently find themselves ranked in top position on TripAdvisor for Englewood restaurants, whilst they were voted number one for ice cream parlours in the Florida SW Gulf Coast (and believe me, there's some fierce competition out there).
To be honest, you could quite easily drive past A Better Scoop without noticing it. From the outside it looks like another one of those unassuming little cafes that dot the main roads in Florida. However, appearances can be deceptive, and that's most certainly the case here.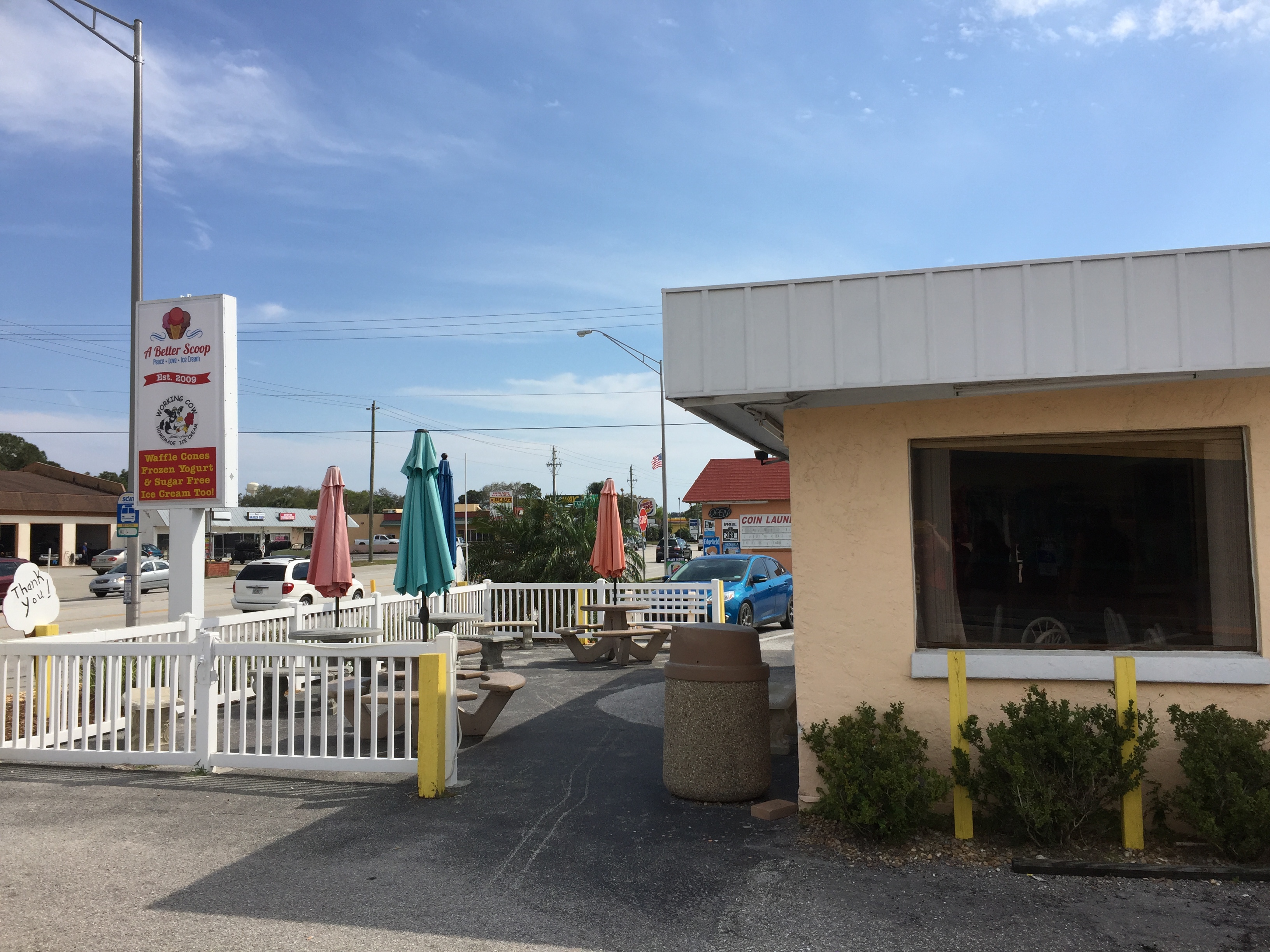 On our visit, it took a fair few minutes of staring at the board before we could decide what to order. As well as ice cream cones (normal cones, waffle cones, chocolate rimmed cones, you name it, it's there) and ice cream cups, you can order towering ice cream sundaes, banana splits, ice cream shakes, floats, and a whole range of other tempting sweet treats that we can usually only dream about in England.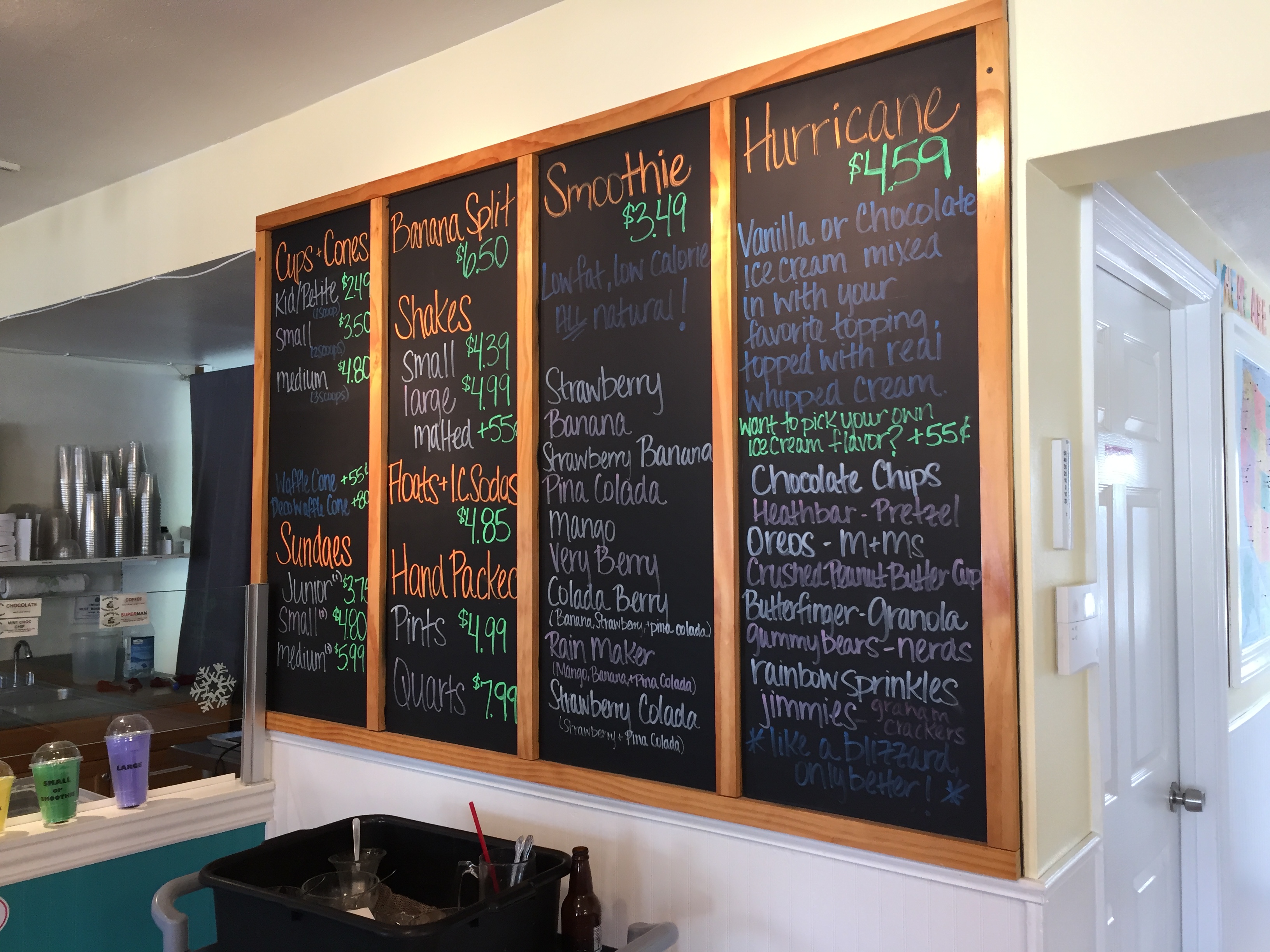 After some deliberation, we decided to keep it simple, ordering waffle cones filled with a range of ice cream flavours. A Better Scoop serve Working Cow Homemade Ice Cream, which is made in small batches to ensure quality. The range of flavours was huge, but I eventually settled on mint choc chip (which I later proclaimed to be one of the best, if not the best, mint choc chip ice cream I've ever eaten) and cookies and cream, which was creamy, delicious and incredibly moreish. I topped my ice cream with M&Ms to make it an even more decadent treat.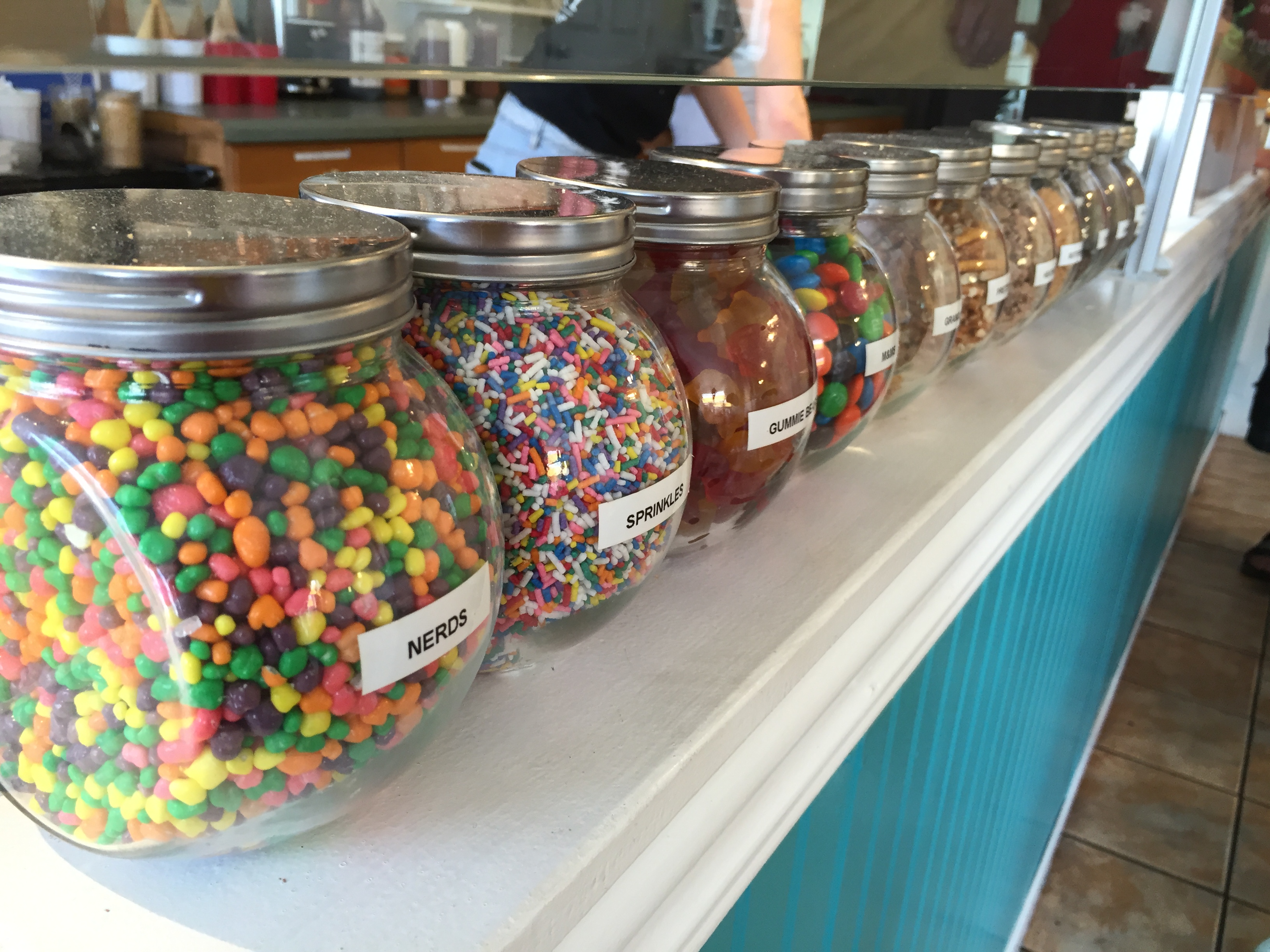 Some of the other flavours that tempted me included Captain's Butterscotch, Pralines and Cream, Maple Walnut, and Salted Caramel. I was also slightly gutted that I couldn't top my waffle cone with hot fudge sauce (I did ask but was sensibly advised that the sauce would just run off the edge of the waffle cone..!).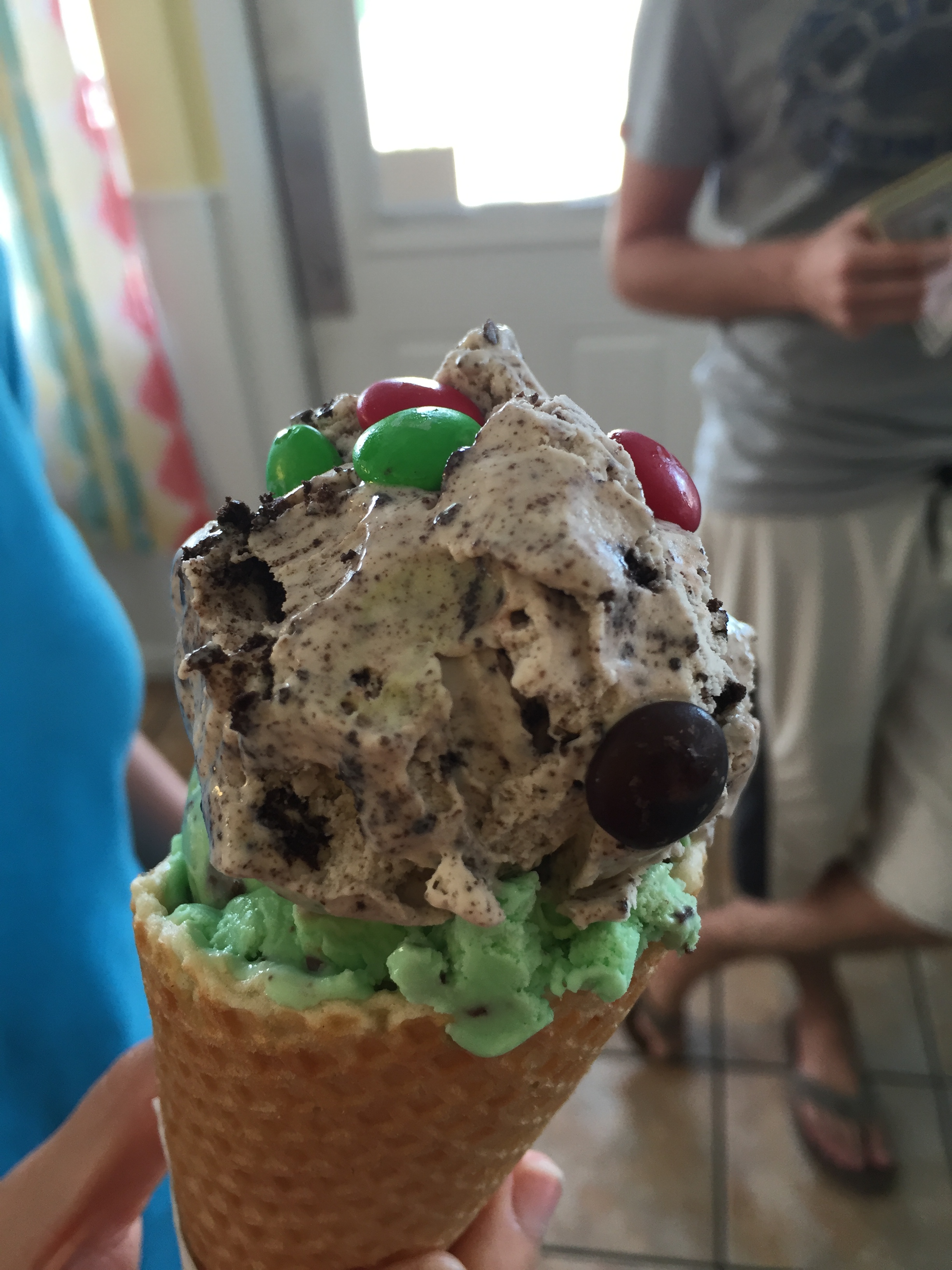 The ice cream was pretty good value compared to some of the other ice cream shops in this part of Florida, and you really do feel like you get fantastic value for money given the quality of the produce on sale. In fact, we had to restrain ourselves from ordering another waffle cone for the short car journey home!
We regret just one thing: that we made it through so many trips to Englewood without even knowing that A Better Scoop existed!