To your typical American, a branch of IHOP is a pretty common sight. There's nothing overly novel about IHOP to Americans; the chain offers affordable breakfasts, lunches, and dinners, and of course bottomless coffee to get American commuters moving in the morning.
For us English folk, though, IHOP (or the International House Of Pancakes for those not in the know) is a huge novelty! We've been twice now and a trip to IHOP for a good old-fashioned pancake breakfast has started to become a 'must-do' activity on our list when we visit the rather lovely Englewood in Florida.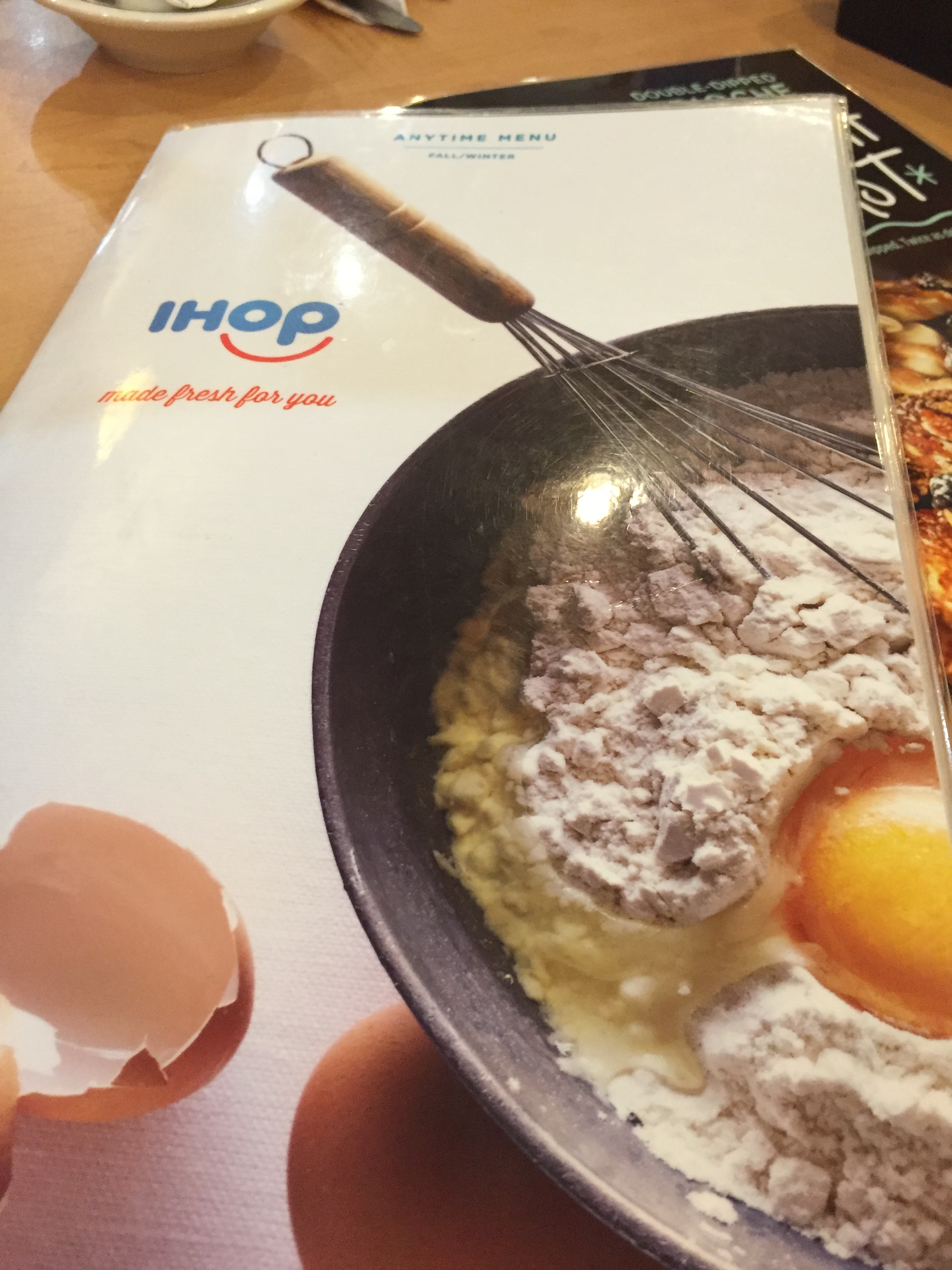 To break it down quite simply, the pancakes at IHOP are very filling, and very, very tasty. Having arguably more modest appetites than many Americans, we always choose to go rogue when we order our brekkies at IHOP (we ask for two pancakes per portion, compared to the standard short stack amount of five pancakes – yes, five!).
I always go for buttermilk pancakes, keeping things simple before drenching the little round delights with lashings of maple syrup (and topping with streaky bacon).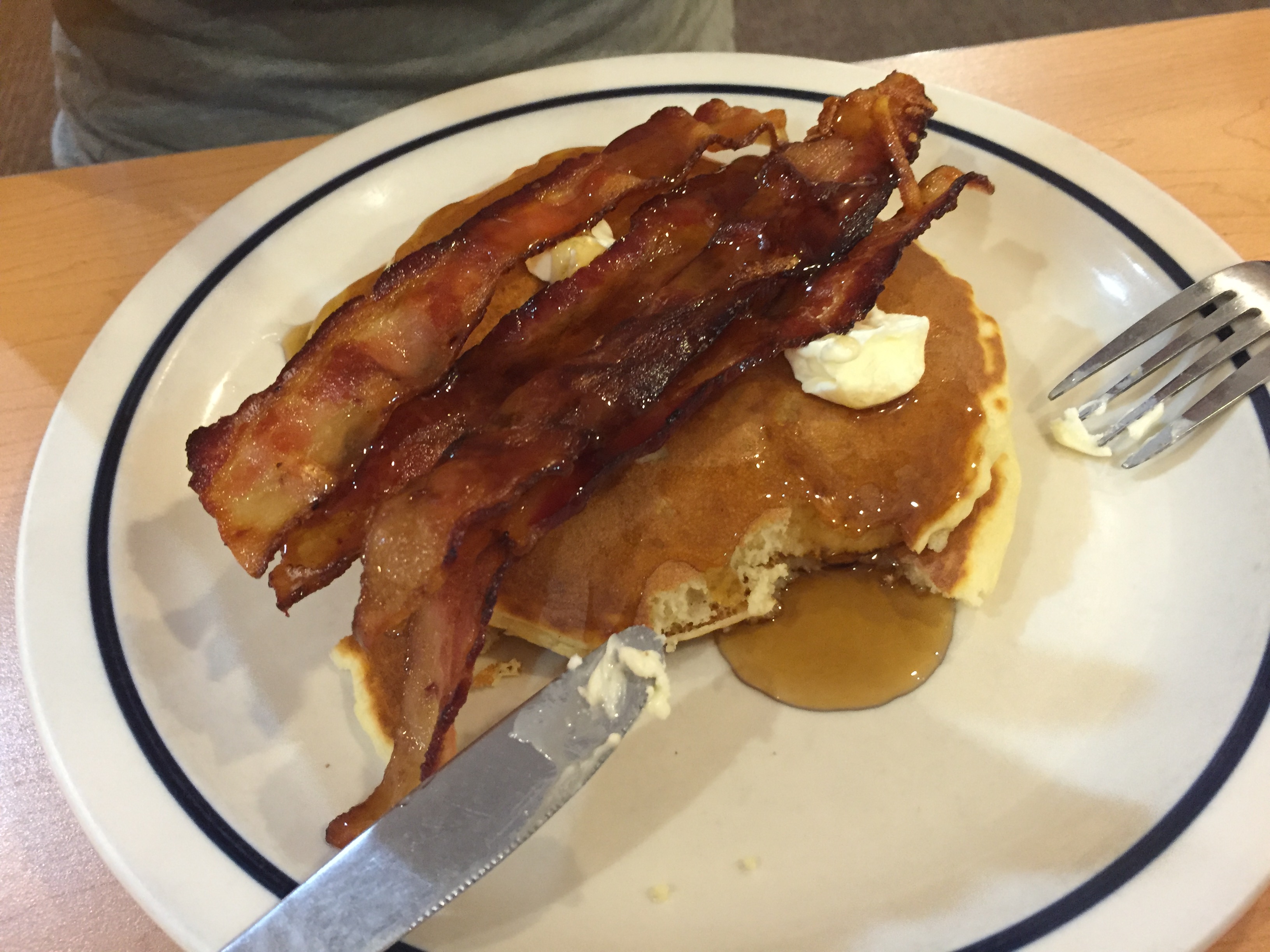 Kyle likes to mix things up a bit with some fruity toppings. He's sampled the blueberry pancakes and the peach topped pancakes and was a big fan of both.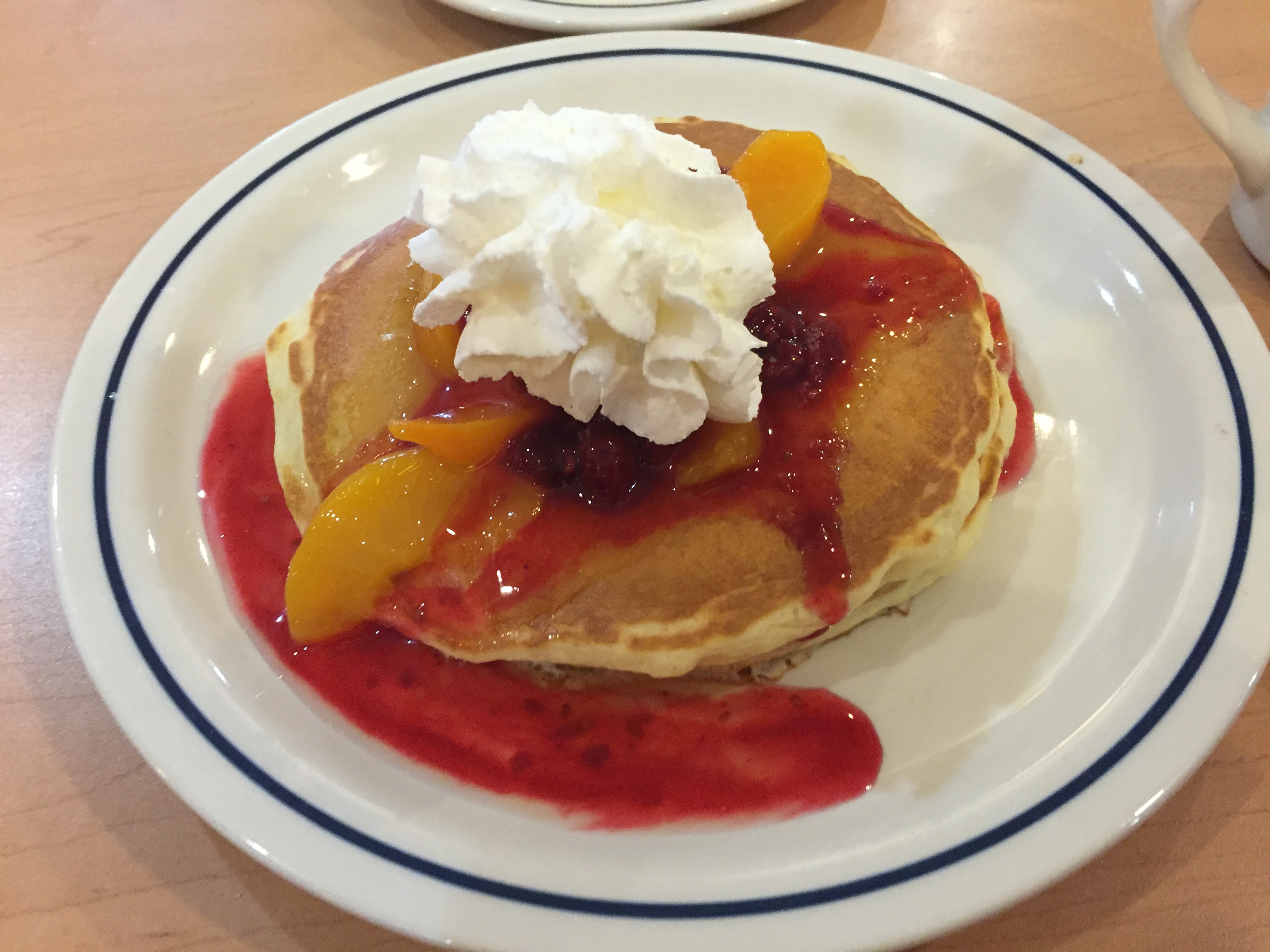 We love the fun touches at IHOP, like the cute little jugs of syrup that sit at your table just waiting to be poured over the pancakes, and the bottomless coffee – carried around in big jugs by the waitresses – is also a big draw.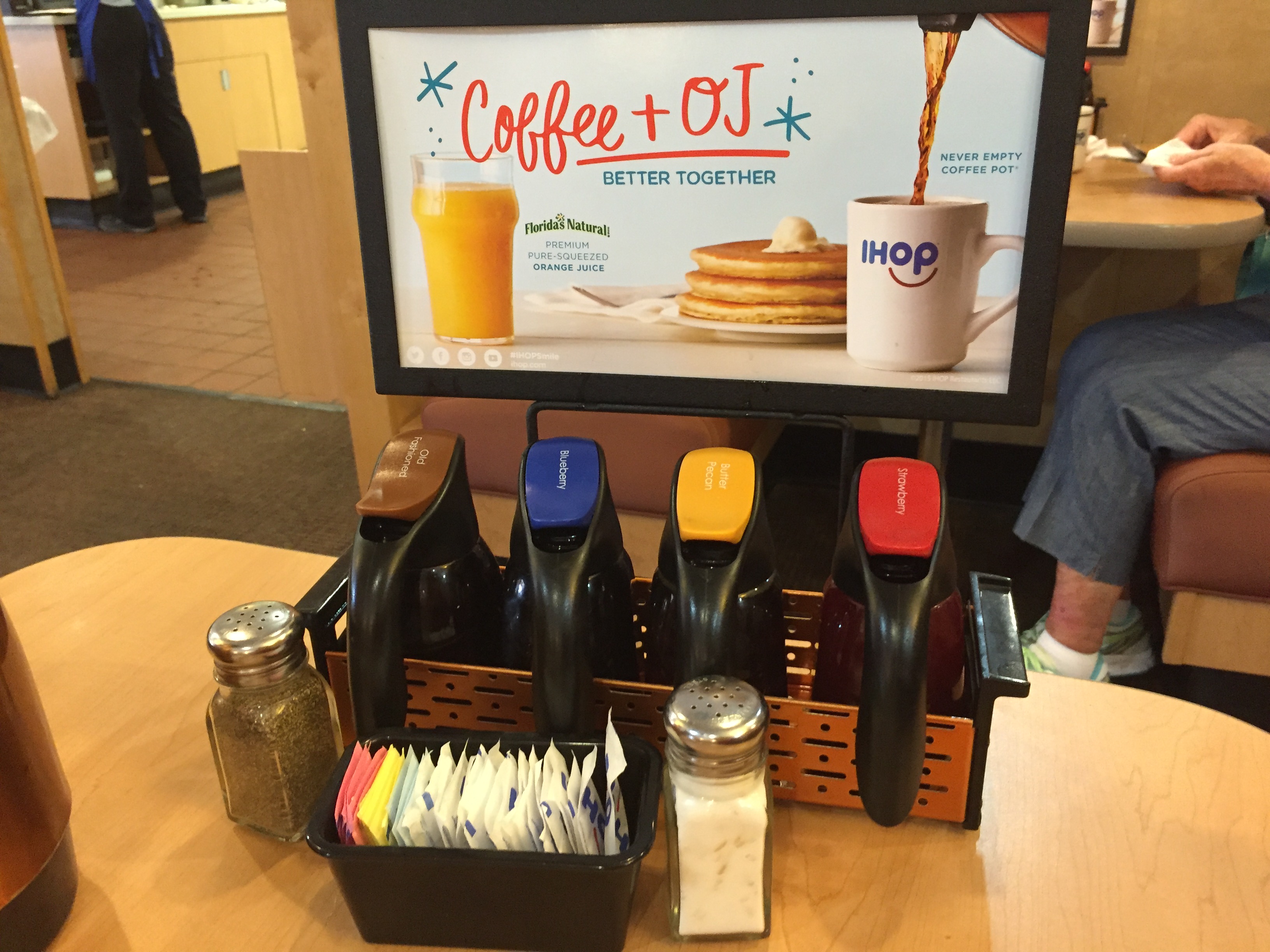 It's also funny to watch the huge plates of pancakes with all the sides in the world shoved on top being carried past to other tables of diners with substantially bigger appetites than us.
When we went last time, our little girl was a big fan of the scrambled eggs on offer at IHOP and the waitresses were really friendly towards all of us. It's clear that IHOP has its local regulars – we could tell that from some of the conversations we overhead – but we were also made to feel really welcome on our visit.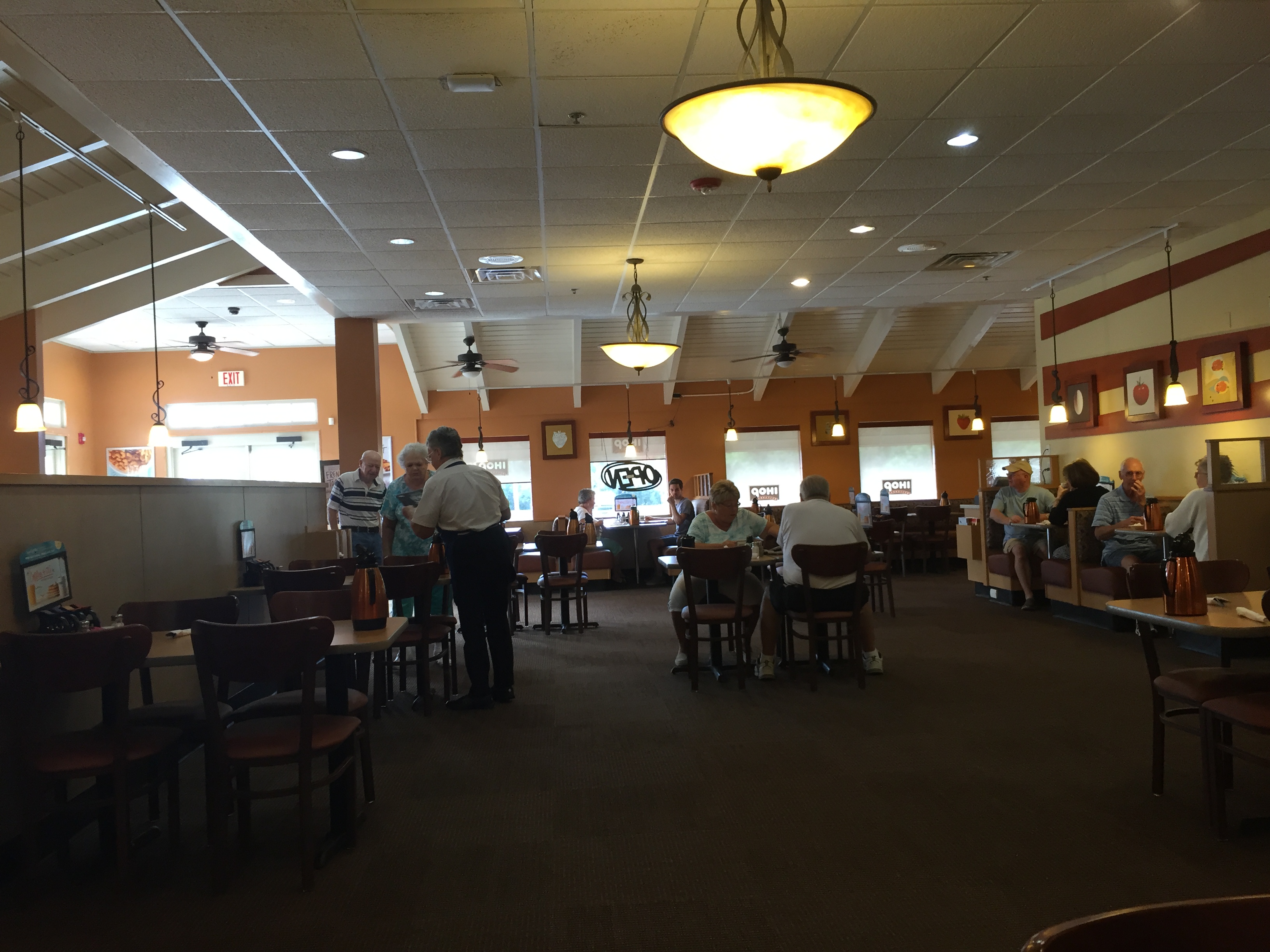 If you're heading to America and have never experienced the fun of an IHOP before, then try to track one down and get involved with the American pancake madness! There's nothing sophisticated about an IHOP visit, and there's nothing particularly glamorous about it either, but there is something typically American about it, and it tastes very, very nice to boot.