With Trinity Kitchen in Leeds having been so successful in showing that a shopping centre can combine retail with foodie treats, it is no surprise that the likes of Meadowhall have followed suit, last week holding their first artisan food and drink market.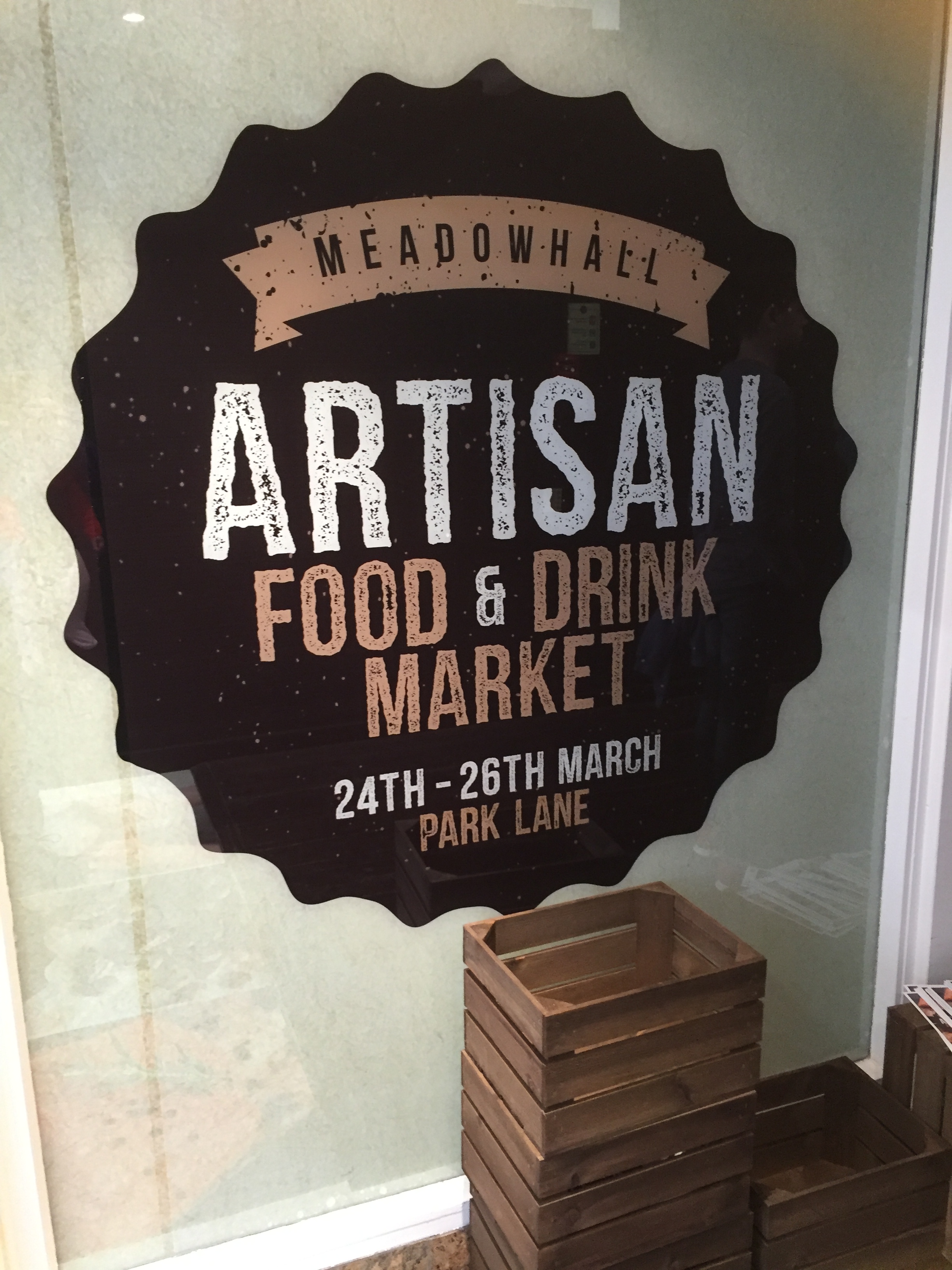 What surprised me when I was invited down to the event was the quality of produce on offer and the way that it managed to run so smoothly alongside the normal shopping experience.
Looking at the event info in advance, I didn't really know what to expect. The list of retailers attending looked interesting, but whether this concept in Meadowhall would work was an unknown factor to me.
When I arrived, everything was well signposted and it was clearly something that was being celebrated and pushed heavily by the shopping centre. What pleased me most was that it was given a generous amount of space; the market wasn't hidden away in the back of the centre.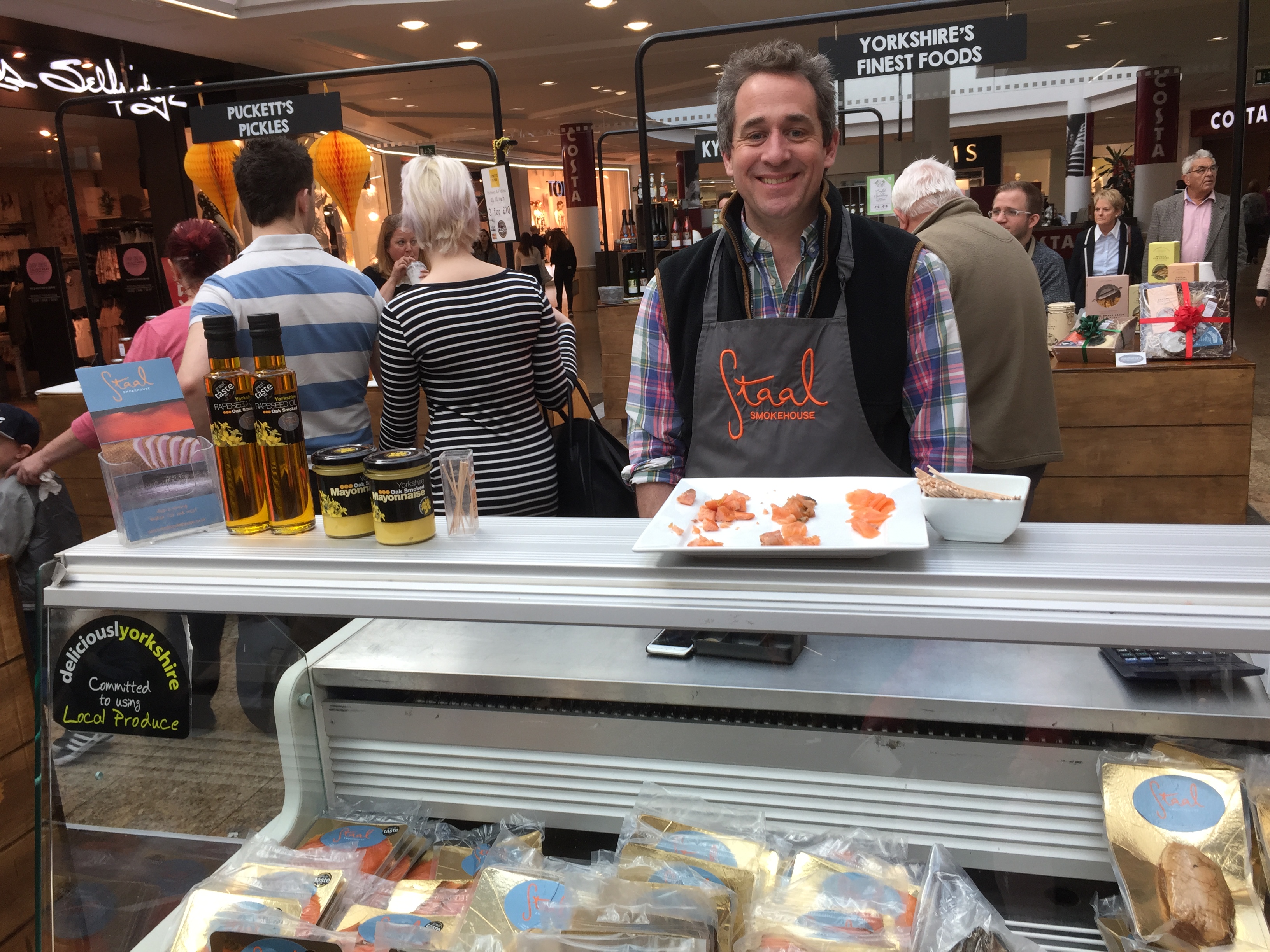 And so on to the food itself. There were many Yorkshire producers there, ranging from M & S (originally based in Leeds of course), to the likes of One72 sparkling wine. I rather enjoyed the sparkling wine from One72, as well as the gin from Whittaker's, but I'm always more of a foodie than a drinker, so it was really the food on offer that caught my eye.
There were some trendy, of the moment products on offer, like scotch creme eggs (I'm seeing these pop up all over the place at the moment), and also some more traditional products that would have made great Easter gifts.
Family favourite options on sale included chutneys and pickles from the rather fantastic Puckett's Pickles. I was drawn in by their 'puckalilli' but eventually decided to go for their chilli chutney. This offered good value for money and I was happy to support a local business by grabbing a jar.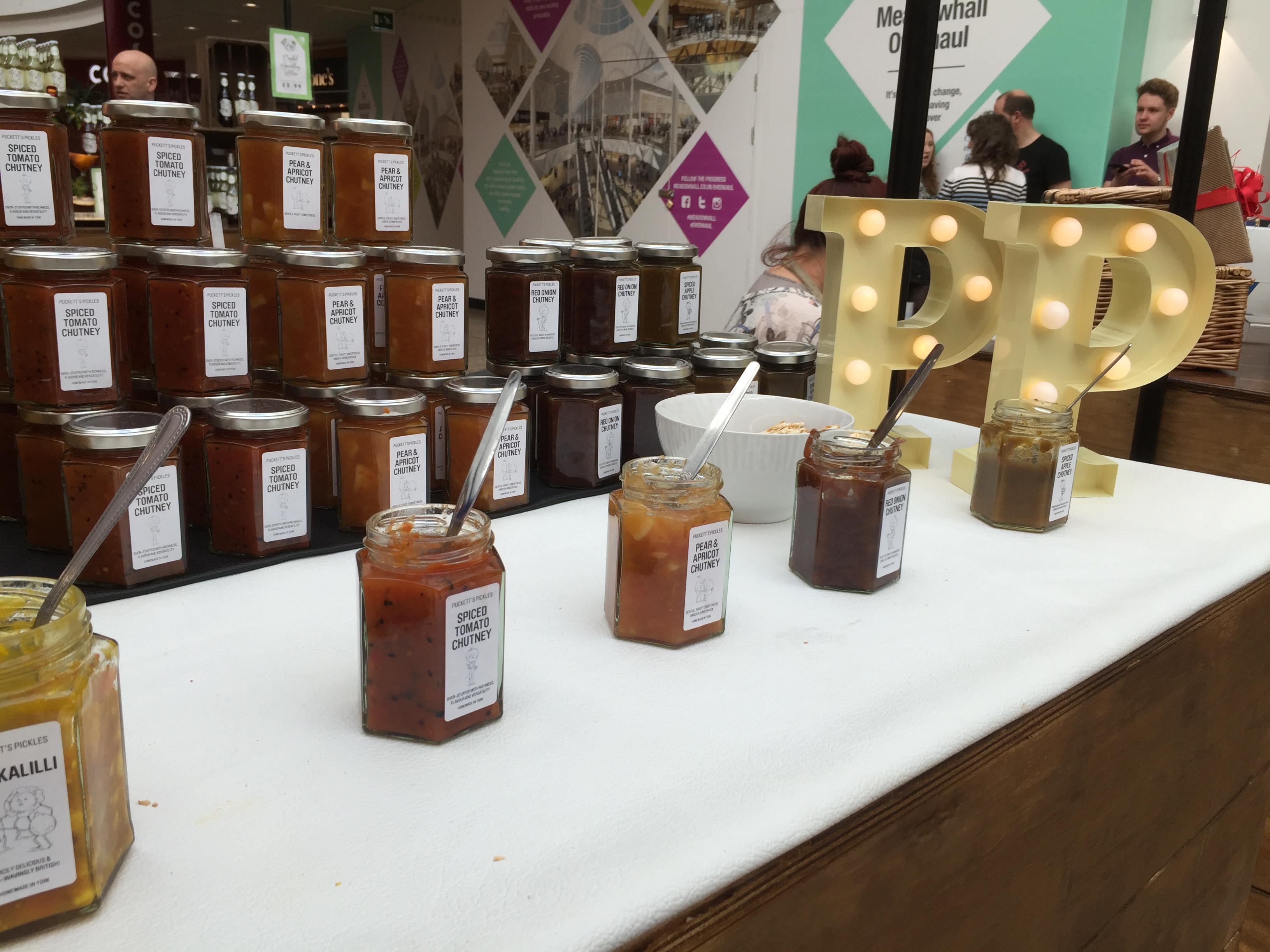 As I was perusing the stalls, I happened to notice a shopper chatting with someone running the stall for The Great Yorkshire Brewery. The shopper was commenting about how great it was to be able to get hold of their produce having previously been on the brewery tour. For me, this highlighted how the opportunity for these producers to sell their wares in somewhere central like Meadowhall benefits all involved: the shopping centre, the local producers, and the general public.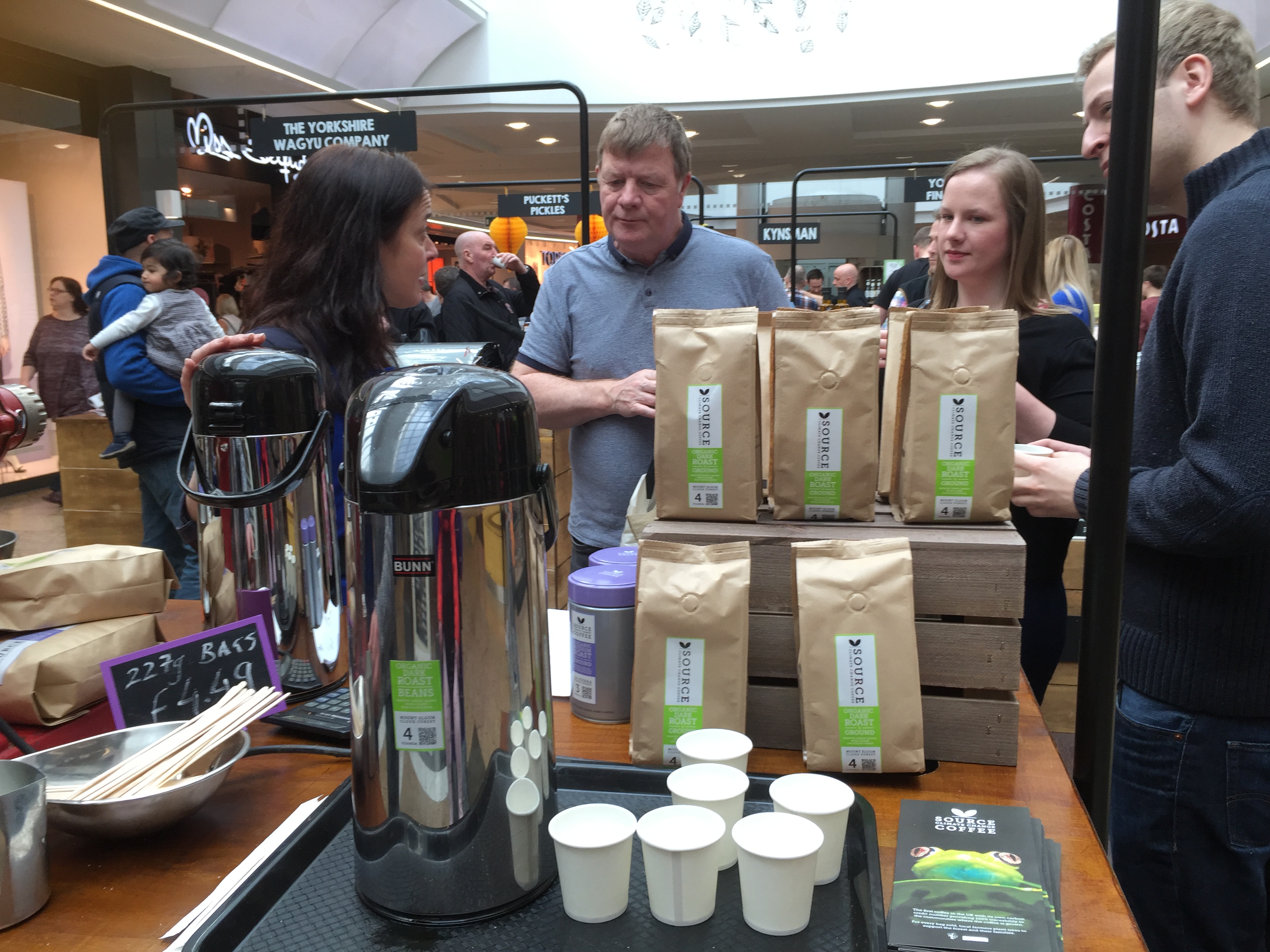 After having a good nose at one of the cooking demonstrations, I decided it was time for lunch. After some deliberation, I went for Russian with a British twist, opting for an award-winning pie with chicken and chorizo from Cossack Cuisine. Unlike a British pie, the fillings came encased in a dough rather than a pastry. It was beautifully decorated and tasted fantastic.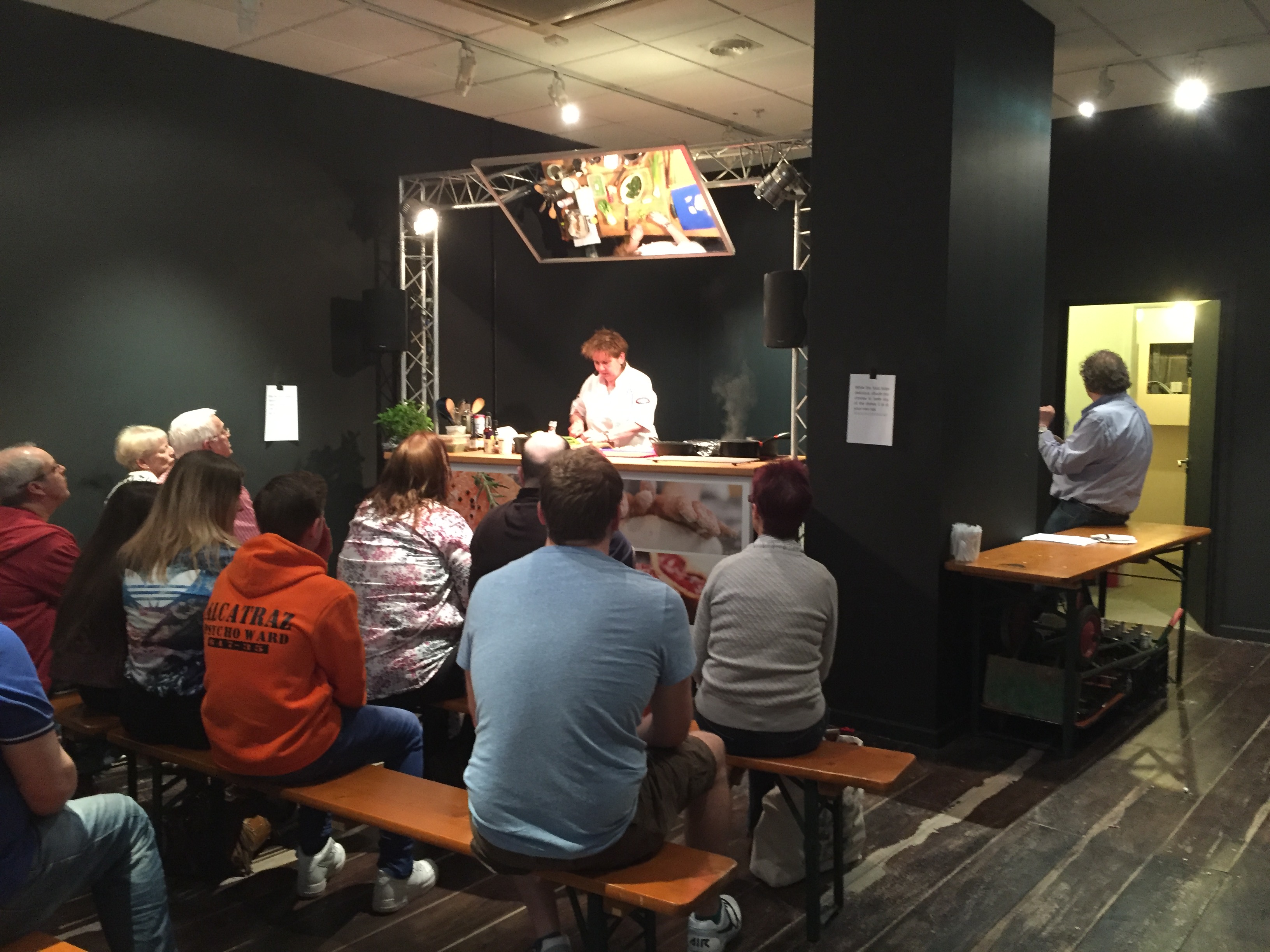 Overall, I found the day really enjoyable. I managed to combine my visit with a bit of shopping as well in Meadowhall and am looking forward to the next time the shopping centre holds one of these events. Hopefully we'll get the chance to meet another group of enthusiastic retailers, perhaps like Khoo's Hot Sauce (we can hope!).
Disclaimer: I was invited down to this event and my travel costs were covered. All views are my own and all products bought were purchased with my own money.