In Yorkshire, we're fortunate to have a plethora of historic attractions right on our doorstep. One example is the Bronte Parsonage in Haworth, which makes for a fantastic family day out.
Another, perhaps lesser known, attraction relating to the Brontes is the Bronte Birthplace in Thornton. The Bronte sisters (all apart from Elizabeth) and their brother Branwell were born here in the early 1800s.
We haven't actually been inside the Bronte Birthplace, but we did recently venture into their cafe for a light lunch on the way home from Bradford.
This isn't your usual tea room offering that you might find at other historic attractions, selling cups of tea and slices of cake for extortionate prices; Emily's by De Luca Boutique offers authentic Italian deli food in this most English of settings and deserves to be something of a tourist attraction in its own right!
The cafe has been thoughtfully decorated inside to reflect its connection with the Brontes and its wooden tables and floors make for a relaxed setting in which to sip on a coffee, or, more specifically if you want our advice, a delicious creation: Caffe Nutella.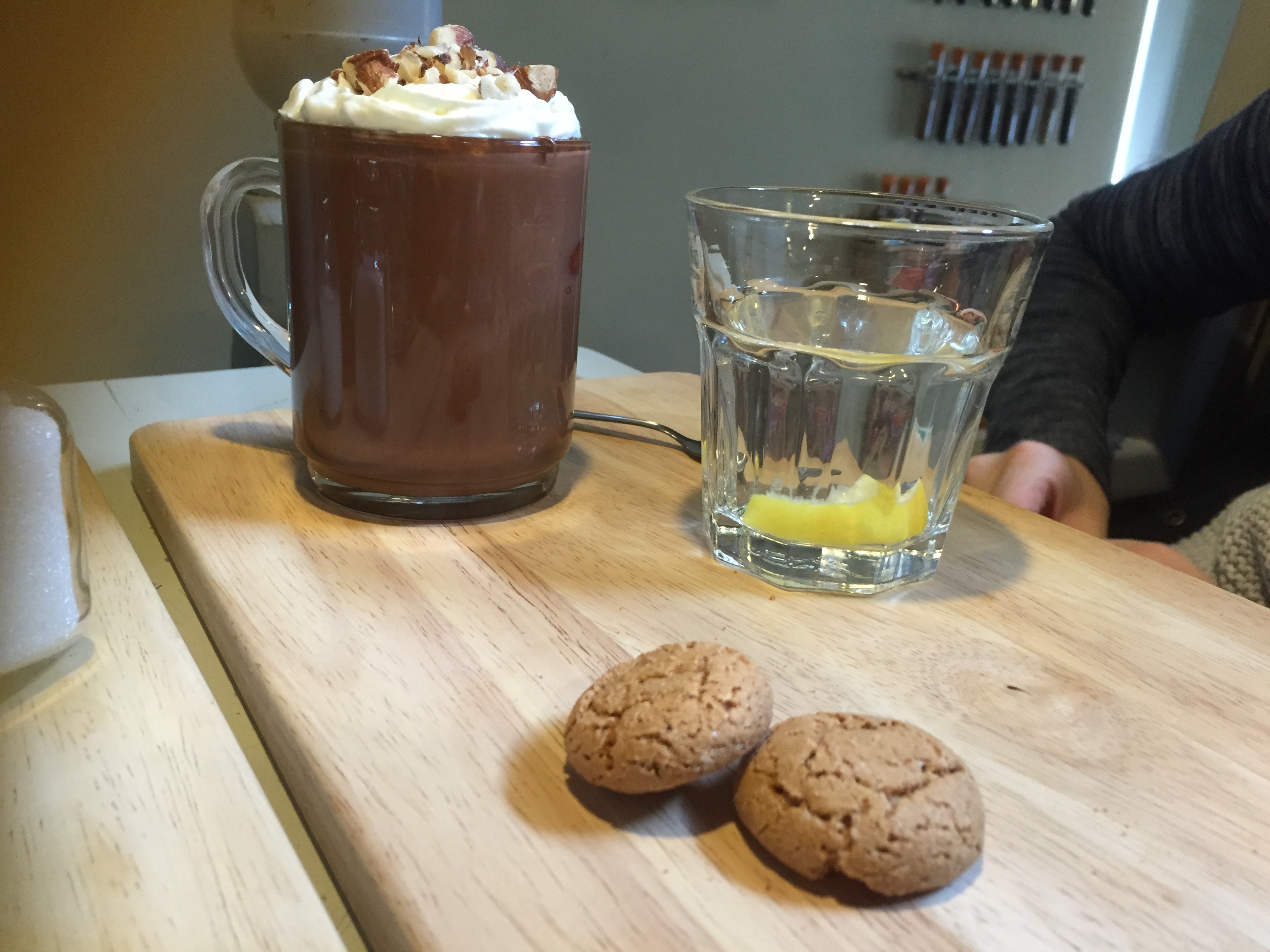 This is espresso topped with steamed milk, Nutella, whipped cream and hazelnuts. I'm a massive Nutella fan and fell in love with this after just one sip. The Nutella is served so generously that a spoon is needed to ladle the chunks of chocolatey goodness out, and the whipped cream with hazelnuts is a naught indulgence that balances out the bitter hit of the coffee. If you love chocolate, please make sure you order this!
Kyle ordered a herbal tea, which came beautifully presented with a little egg timer, which made it clear when the brewing process was complete. Take a look at the photo below to see how well presented the drinks are at Emily's.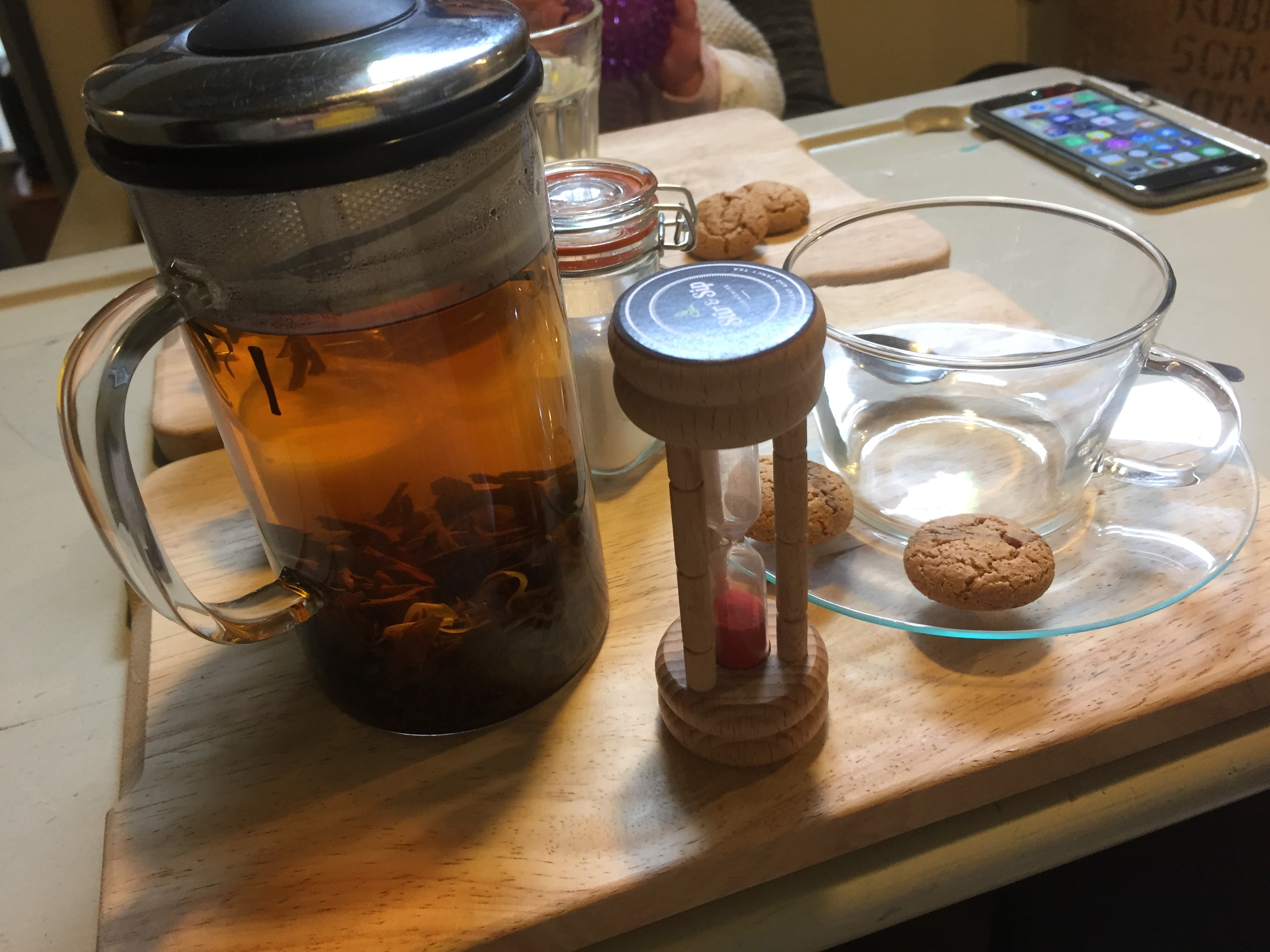 We didn't have to wait long after our drinks for our food to come. We'd ordered the Nduja salami and Fontal cheese bruschetta and the Spianata and Provolone wrap.
The waiter had told us that we'd made a good choice with the bruschetta, the dish being his personal favourite, and we could see why when it turned up.
The individual bruschetta breads were like little dots of spicy, cheesy heaven! The spice of the salami was offset by the creamy cheese and the crispy bread had been toasted to perfection.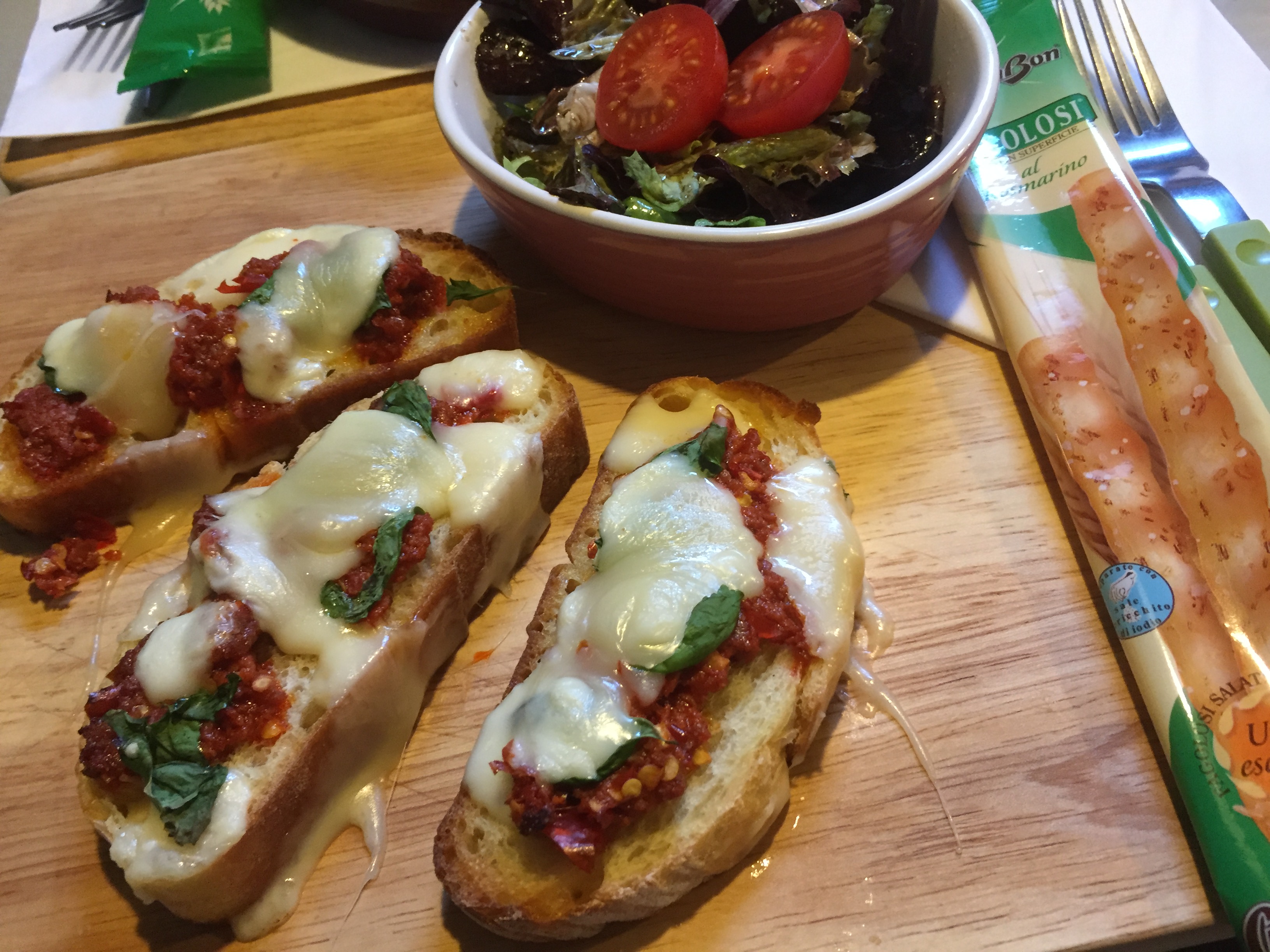 The wrap, meanwhile, had thin layers of salami and cheese running through it and, despite the flavour punches of the ingredients, managed to taste quite delicate.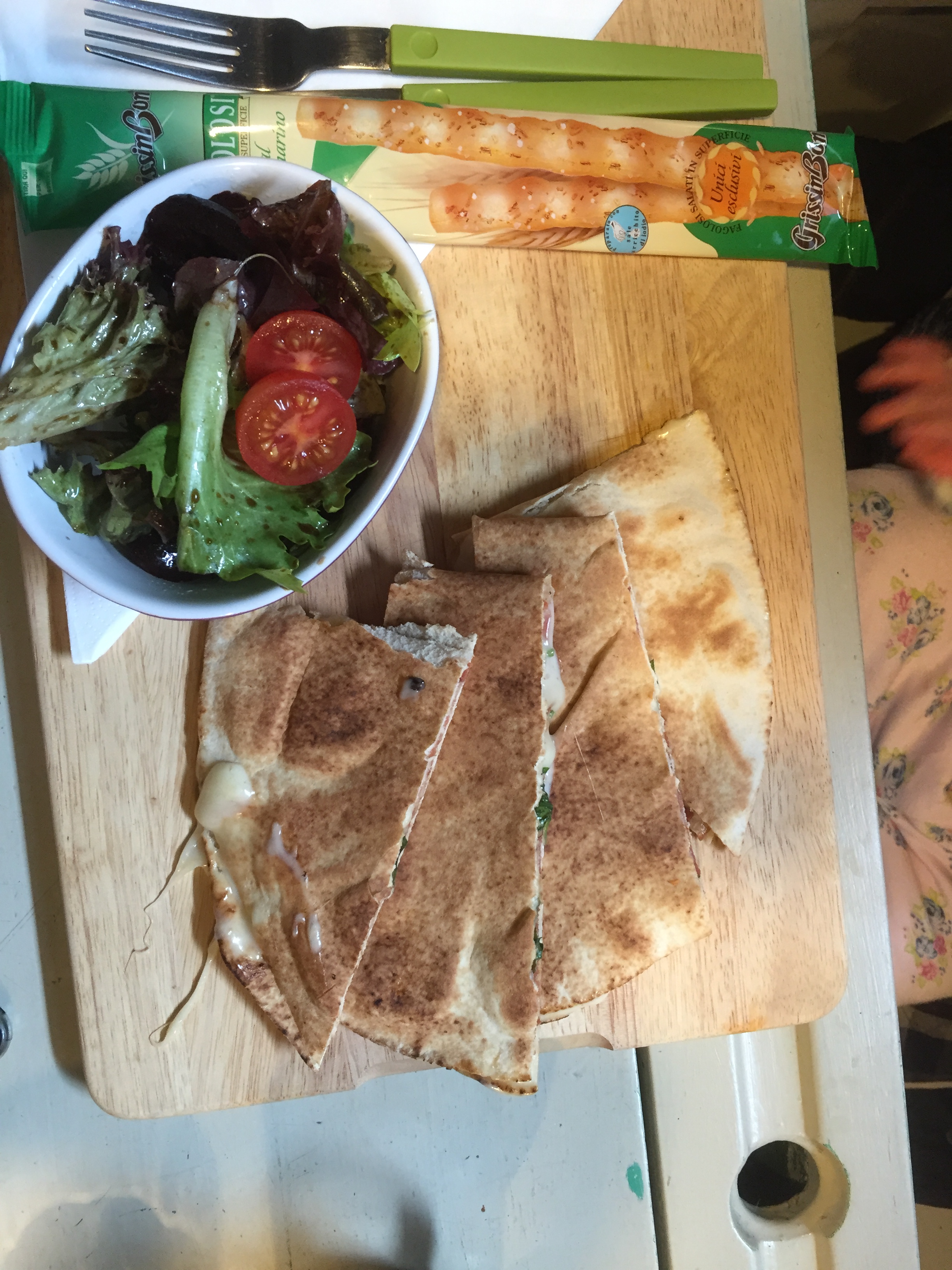 Both dishes came with some really nice breadsticks and a well seasoned side salad.
Weighing in at under £6 per dish (and bear in mind that we were so full that we could only eat a light dinner that evening), Emily's offers fantastic value for money. The quality of the ingredients shines through; this is authentic Italian fare at its best.
On our way out, we ordered a couple of Italian pastries to take home with us, and very nice they were too. Emily's is clearly the perfect place to dash in for a takeaway coffee and a pastry if you don't have time to sit and indulge in their menu items.
We'll definitely return to Emily's in the future (I have my eye on their Nutella and banana wrap!) but in the meantime this little cafe comes highly recommended for anyone passing through, or near (it's well worth a detour!) Thornton in Bradford.