Set in the Great Victoria Hotel (for accommodation info, check out our full review here), the Exchange Bar & Restaurant is an elegant part of this historic hotel, and a decent option in Bradford for a few drinks or a leisurely meal.
We were invited down for lunch and opted for a Saturday lunchtime at around 12.30pm. Upon arriving, we found that the bar and restaurant areas were both relatively busy; there were large family groups, friends catching up over an afternoon tea, couples, and then us with our little girl!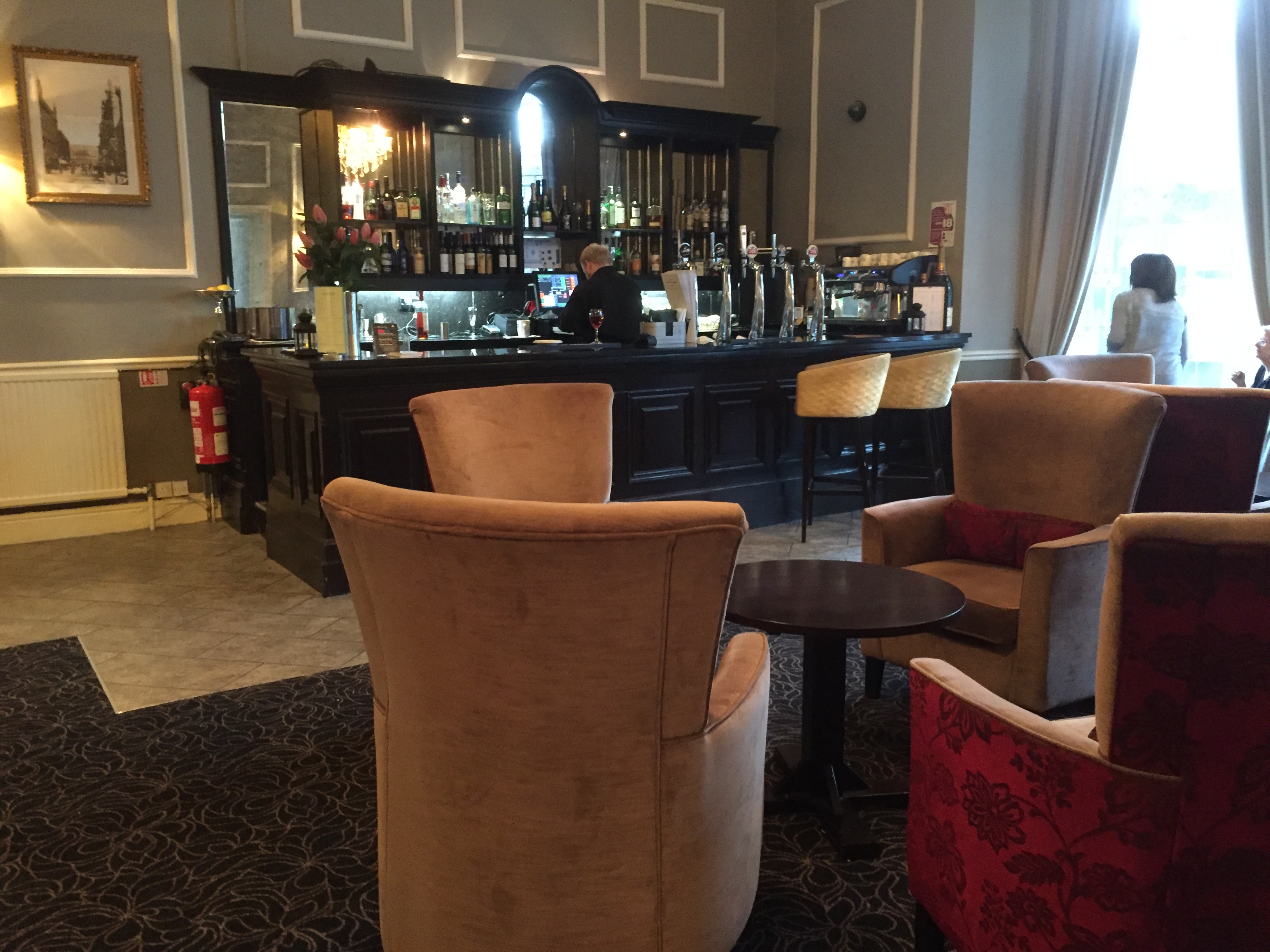 The menu at lunchtime isn't huge and is dominated by the afternoon tea option, a small range of curries, and bar snacks like paninis. Don't arrive here expecting a three course meal if you pop in at lunchtime. That said, if you are looking for a quick curry for lunch or a quick drink and snack after going shopping in Bradford, the Exchange Bar & Restaurant could work well for what you're looking for.
For our lunchtime meal, we chose a lamb bhuna and a chicken jalfrezi, both standard 'British' curry options in a town renowned for its great curry. The question then, of course, was whether said curry could live up to the fearsome reputation that Bradford has as (arguably) the curry capital of the UK.
In short, the answer was 'nearly'. The curries themselves had a decent amount of spice to them without ever being overpowering. The chicken jalfrezi was better than the bhuna by some distance and was made extra special by the use of thigh meat rather than breast. A big thumbs up for that element.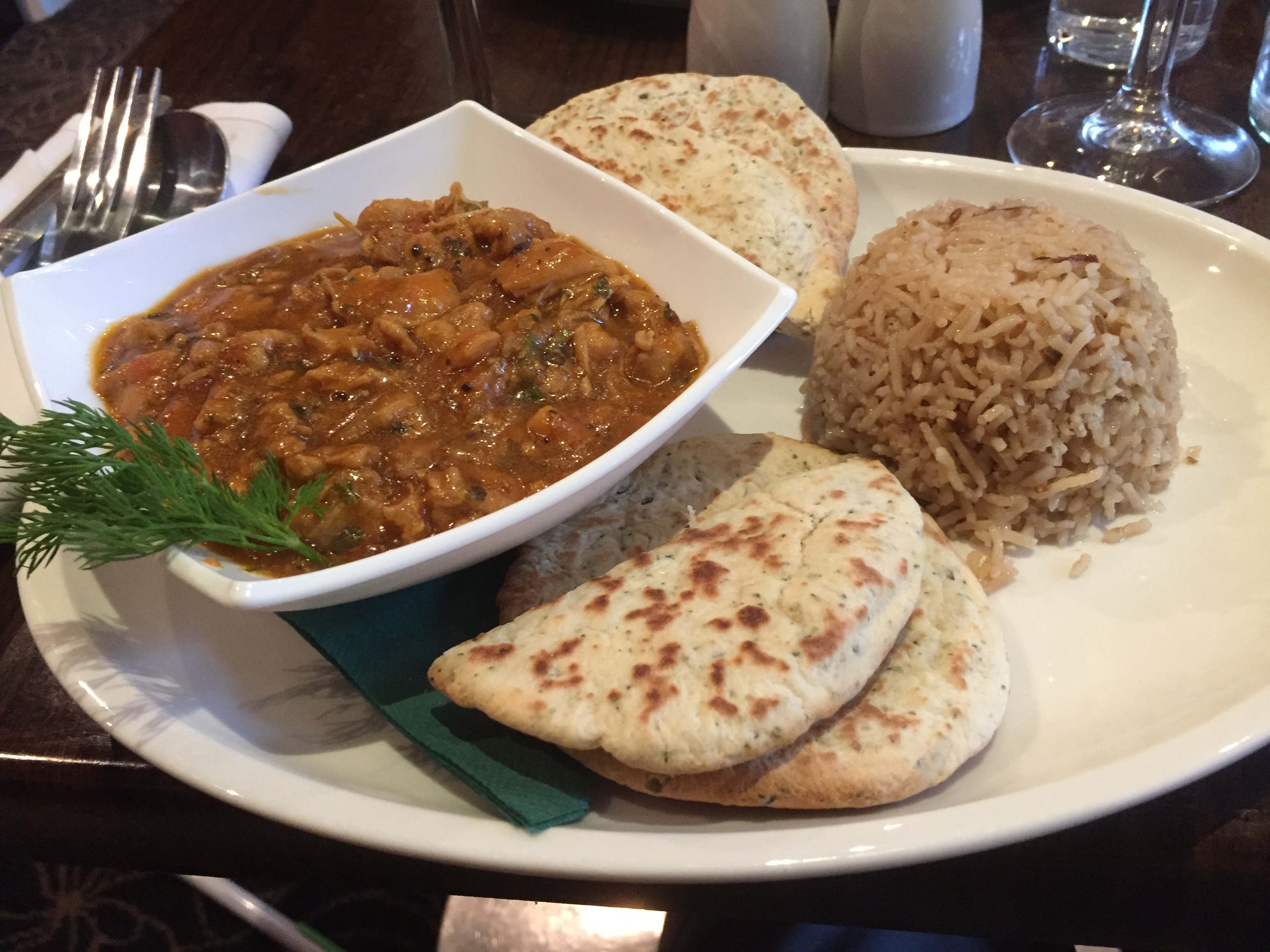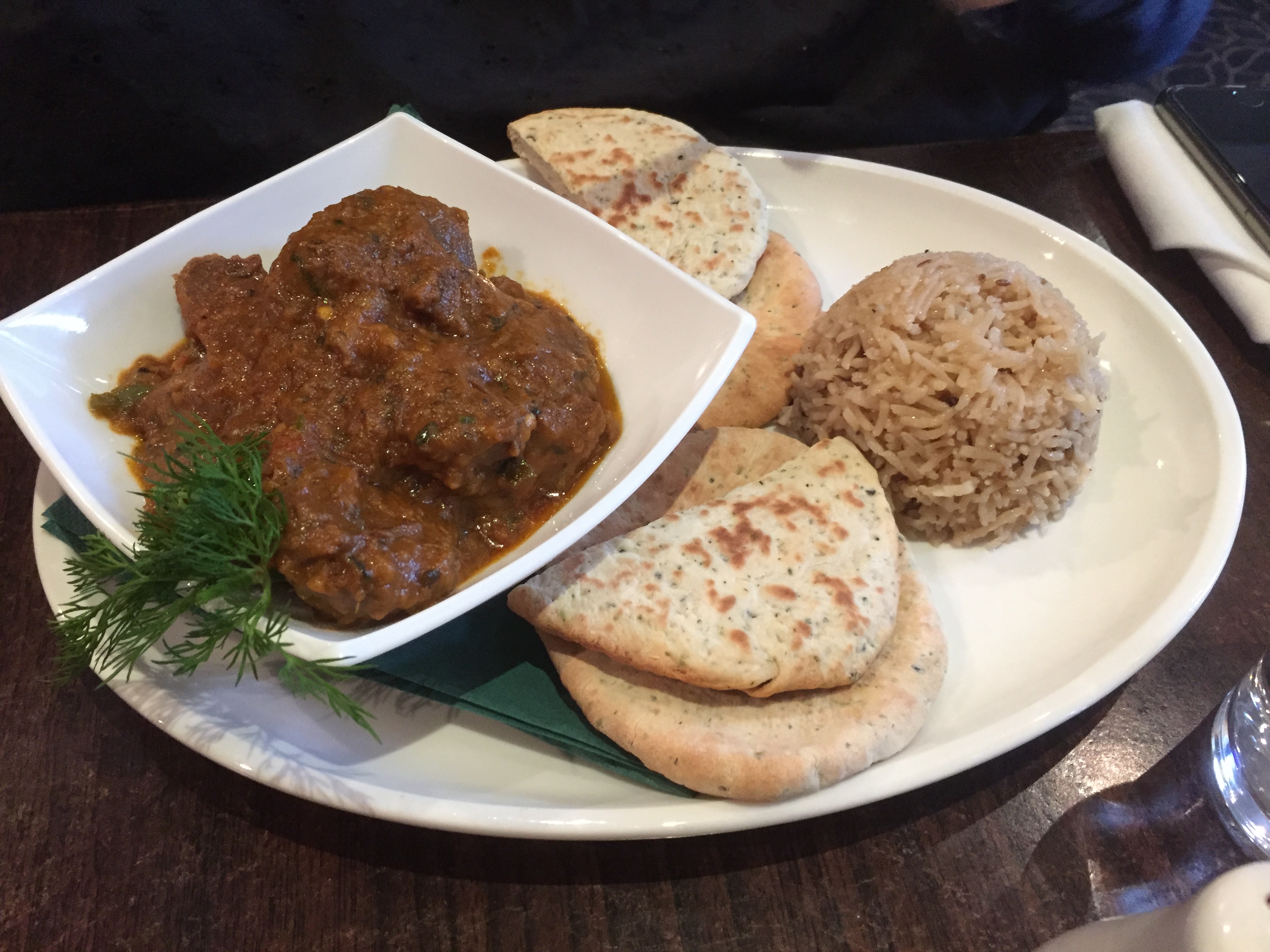 That said, the naan bread for both dishes was simply not needed (the pilau rice was enough and was actually very tasty) and frankly didn't taste great. Our baby, on the other hand, would argue with this particular view as she spent a fun-filled 20 minutes chomping away on a naan in her high chair!
Having eaten our mains, we were advised that pudding was available (though not on the regular lunch menu, which was odd) and so we ordered an almond Cadbury chocolate tart and a sticky toffee pudding.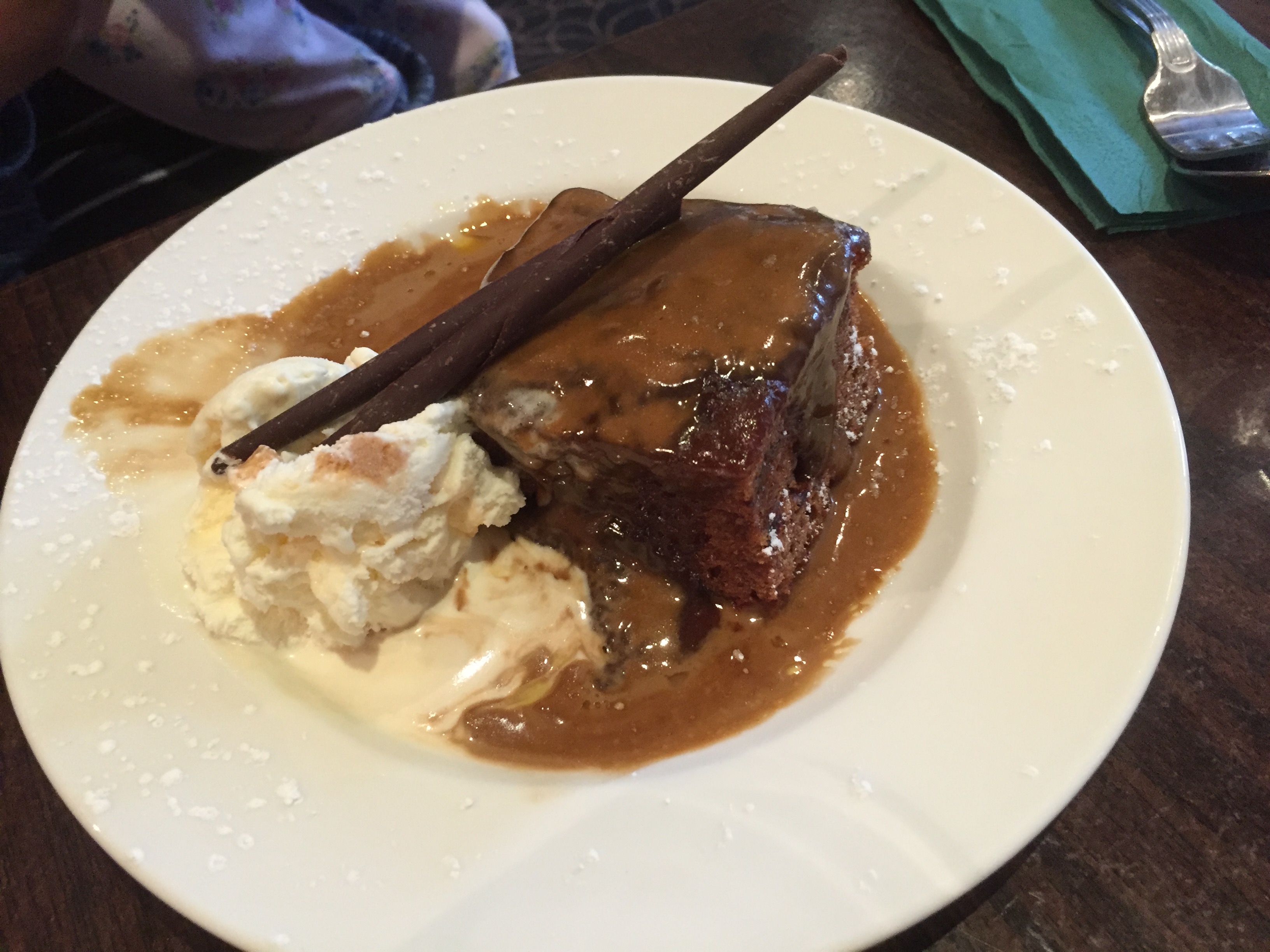 The tart was elegantly presented and had some textural differences to keep it interesting and tasty for the duration of this sweet puddingy experience, but the sticky toffee pudding was a bit more of a miss.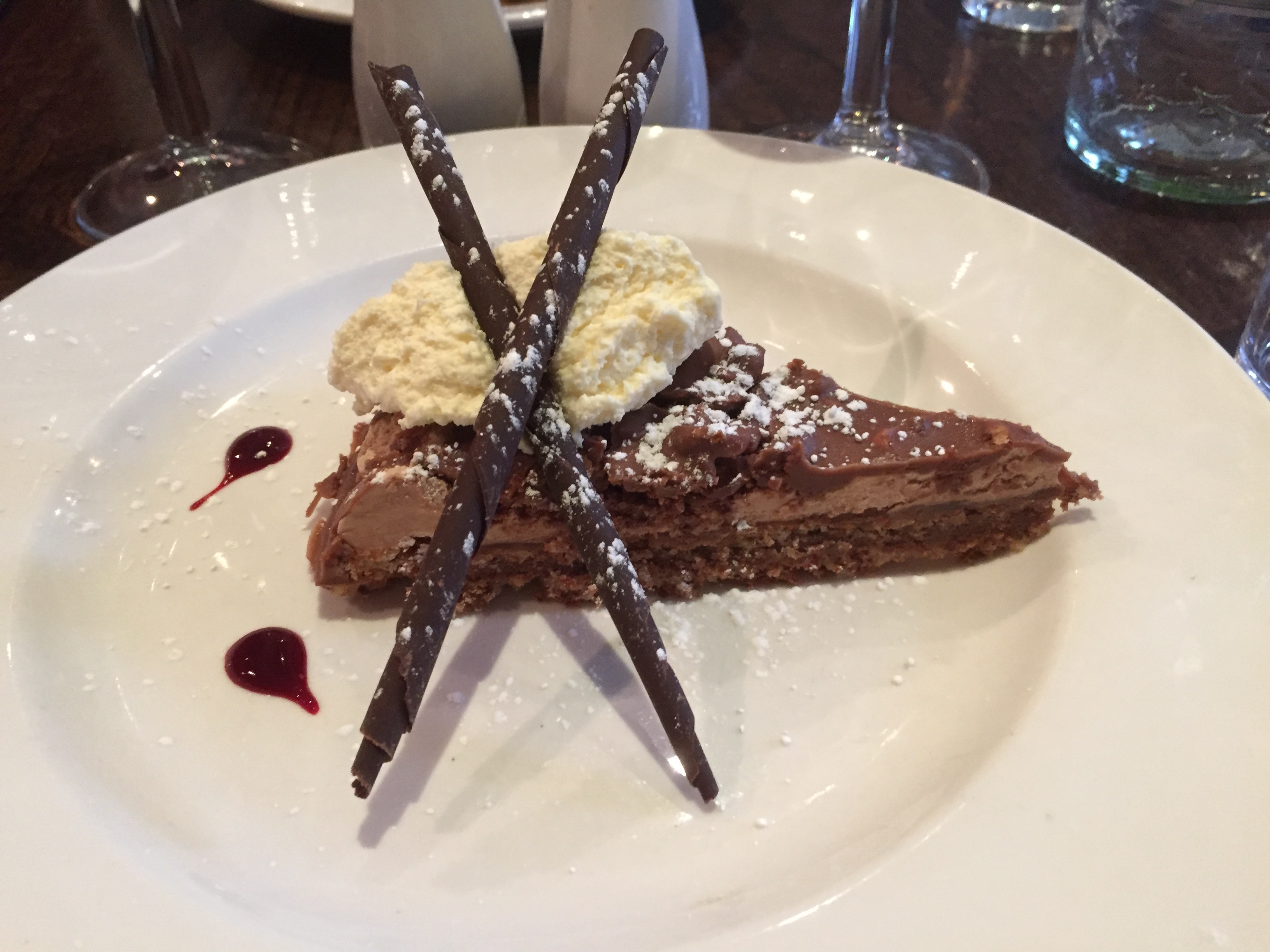 Overall, we enjoyed excellent service, a relaxed atmosphere in which to eat our food, and a decent enough meal. The curry dishes will suit people who want to try a curry without wanting to go too authentic but were rather pricey, coming in at over £12 each. In many ways, the same can be said of the desserts: they were good, but not great.
If I happened to be out and about in Bradford with my family and wanted a place where everyone from kids to grandparents could enjoy a nice meal in a relaxed environment, this would be an option high up on my list. However, for serious foodies, it is perhaps a step too far to call this bar and restaurant a must visit location in Bradford.
For more information on the Great Victoria Hotel you can visit their website here.
Disclaimer: We were invited to review the food at the Exchange Bar & Restaurant. All views are our own and we were under no obligation to write a positive review.