Charlotte and I were big fans of The Street Food Cookbook (northern edition) when we reviewed it last month, and were even more excited to team up with Khoo's Hot Sauce to try out their recipe from said cookbook this month!
The recipe is for Jerk chicken, which we have been big fans of since finding a really nice recipe in Jamie's 30 Minute Meals. What we didn't love so much about that recipe was the fact that it called for some rather expensive ingredients (rum being one of them) and took significantly longer to make than 30 minutes!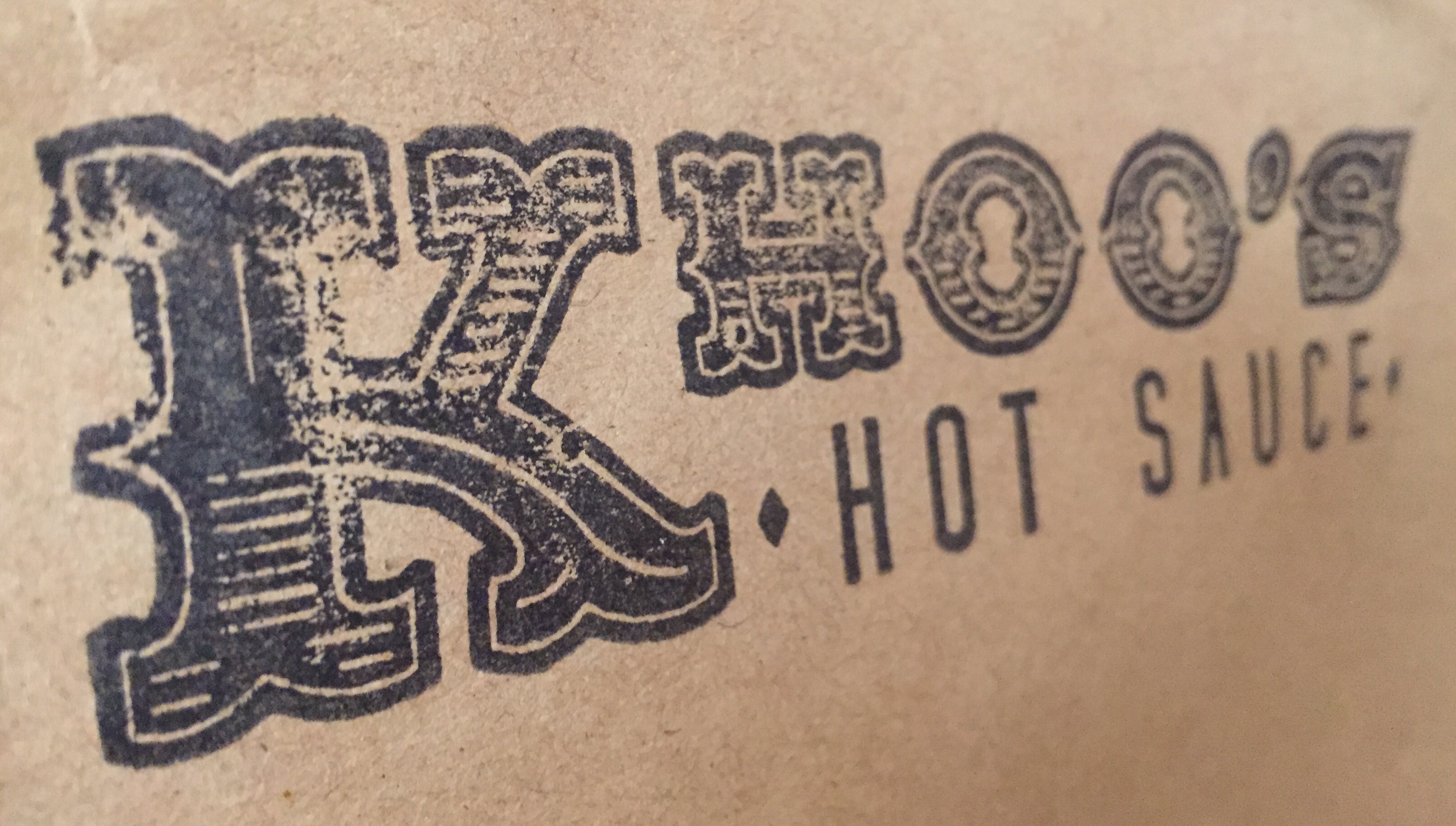 So, in light of our past experience with the dish, what would we make of a street food jerk chicken recipe?
Well, for a start, this is pretty cheap to put together. Khoo's 'The Northern Beacon' sauce is no bank breaker (especially if you live near Sheffield or near somewhere that retails the sauce) and all the ingredients are ones that you should have in your cupboards anyway as part of your general cooking supplies! The chicken legs the recipe asks for aren't exactly expensive and we cheated a little bit by just using some drumsticks.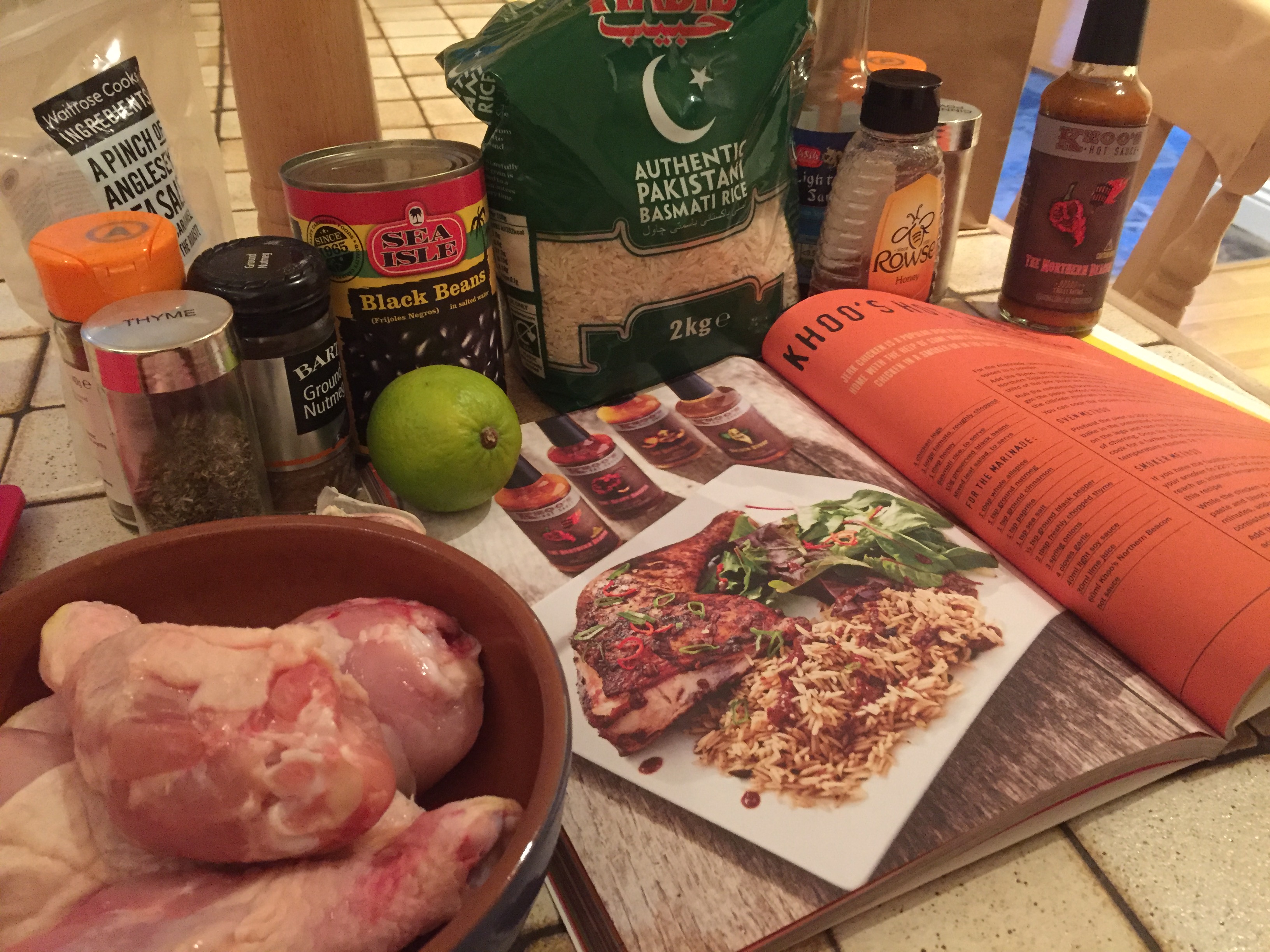 Khoo's sauce is obviously the only thing that you might not have but if you keep up to date with them on Facebook here, you can see where the sauce is on sale.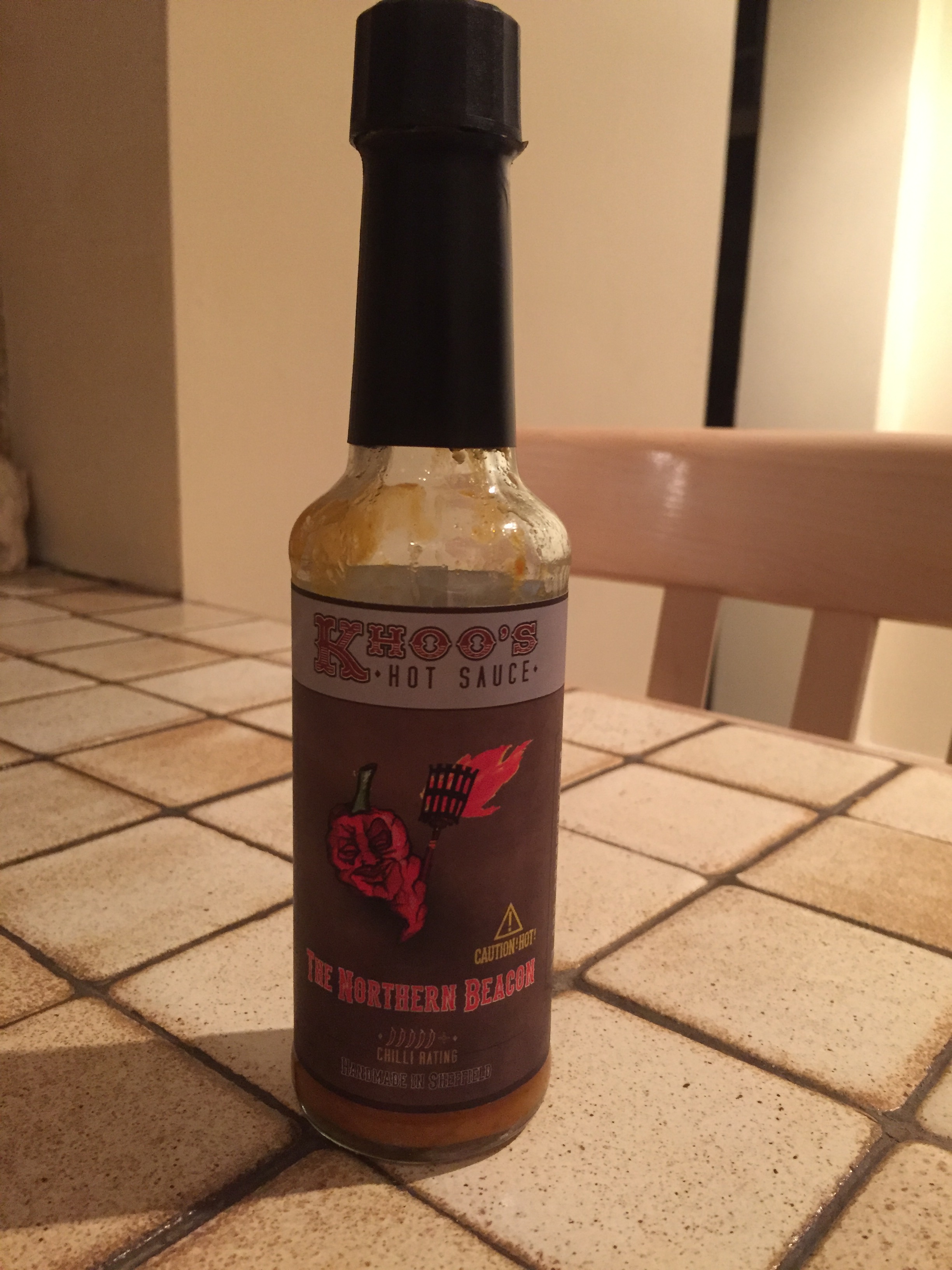 We really enjoyed the northern beacon sauce; trying it on its own, we could tell it was pretty spicy but possessed a nice sweet tang. Mixed in with the rest of the jerk sauce, though, it became a thing of beauty!
The sauce took about 10 minutes to make. I then left it in the fridge for 2 hours after pouring two-thirds of it onto my chicken drumsticks.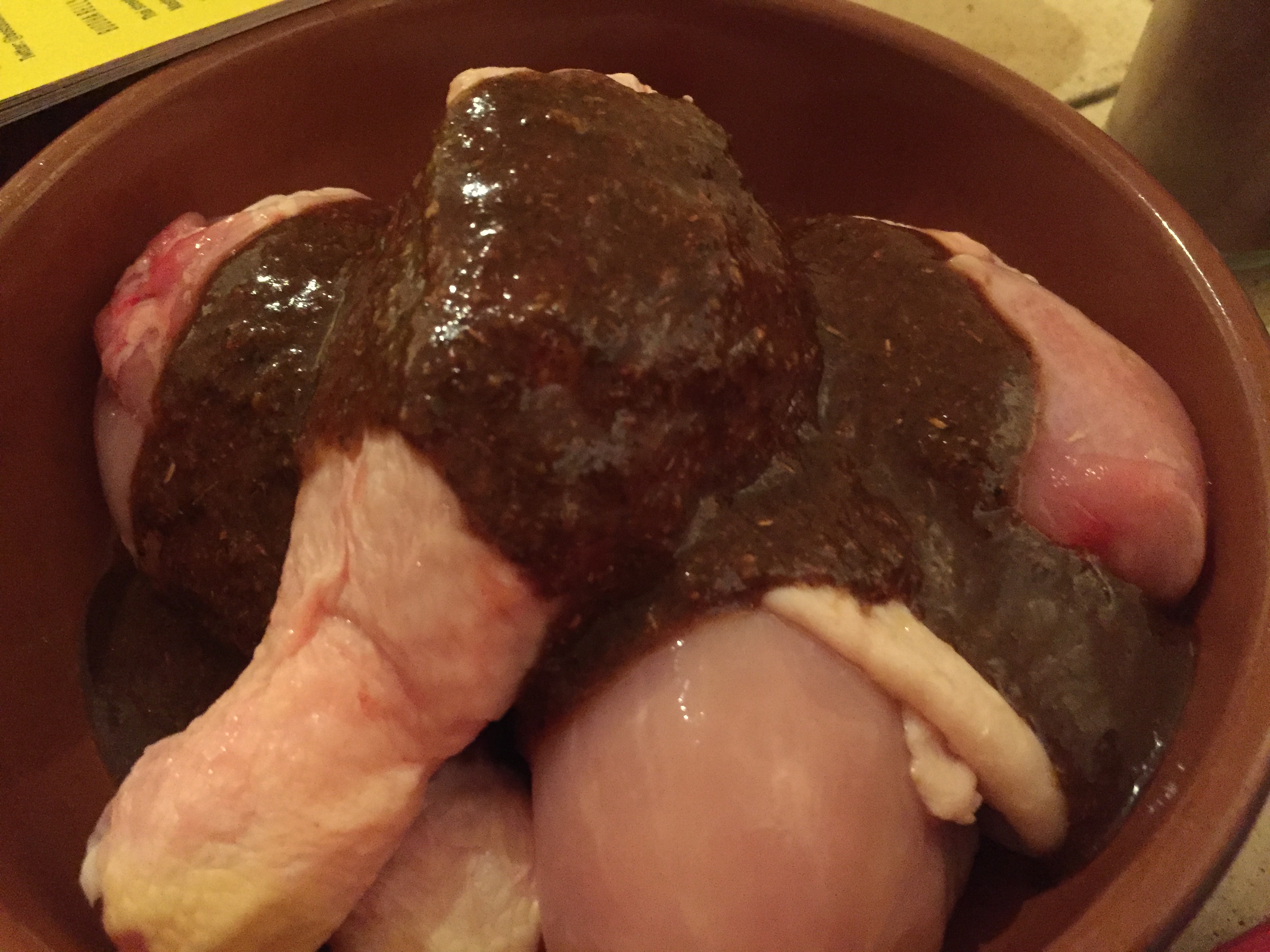 After waiting (very patiently) for the marinade to be ready, it was time to get the chicken in the oven at 200 degrees (fan oven) for half an hour whilst I started on the rice.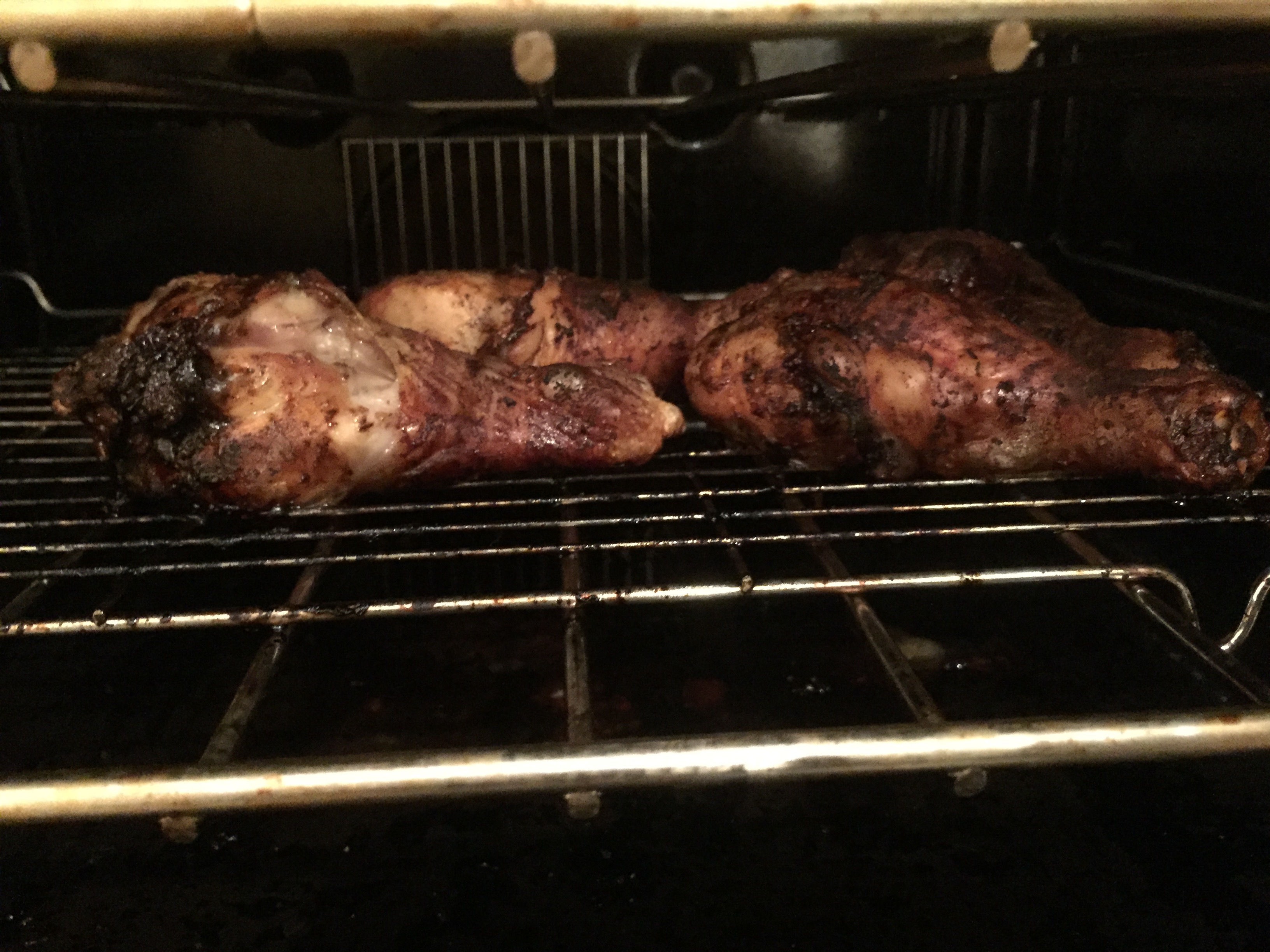 The rice, as the cookbook says, is just your standard basmati rice with black beans mixed in. While my rice was cooking, I sweetened the remaining jerk sauce by adding honey and a tomato, before popping it all back in the blender and simmering it nicely for 10 or so minutes. I then turned the chicken down to about 175 degrees and kept it cooking for another 20 minutes until the juices were running clear.
After this came the good part: constructing the dish by throwing the rice on a plate, topping it with the chicken and covering it all with the gorgeous, sticky and sweetened jerk sauce before wolfing it down! My tip for people who are not as big a chilli fiend as me is to have some natural yoghurt nearby.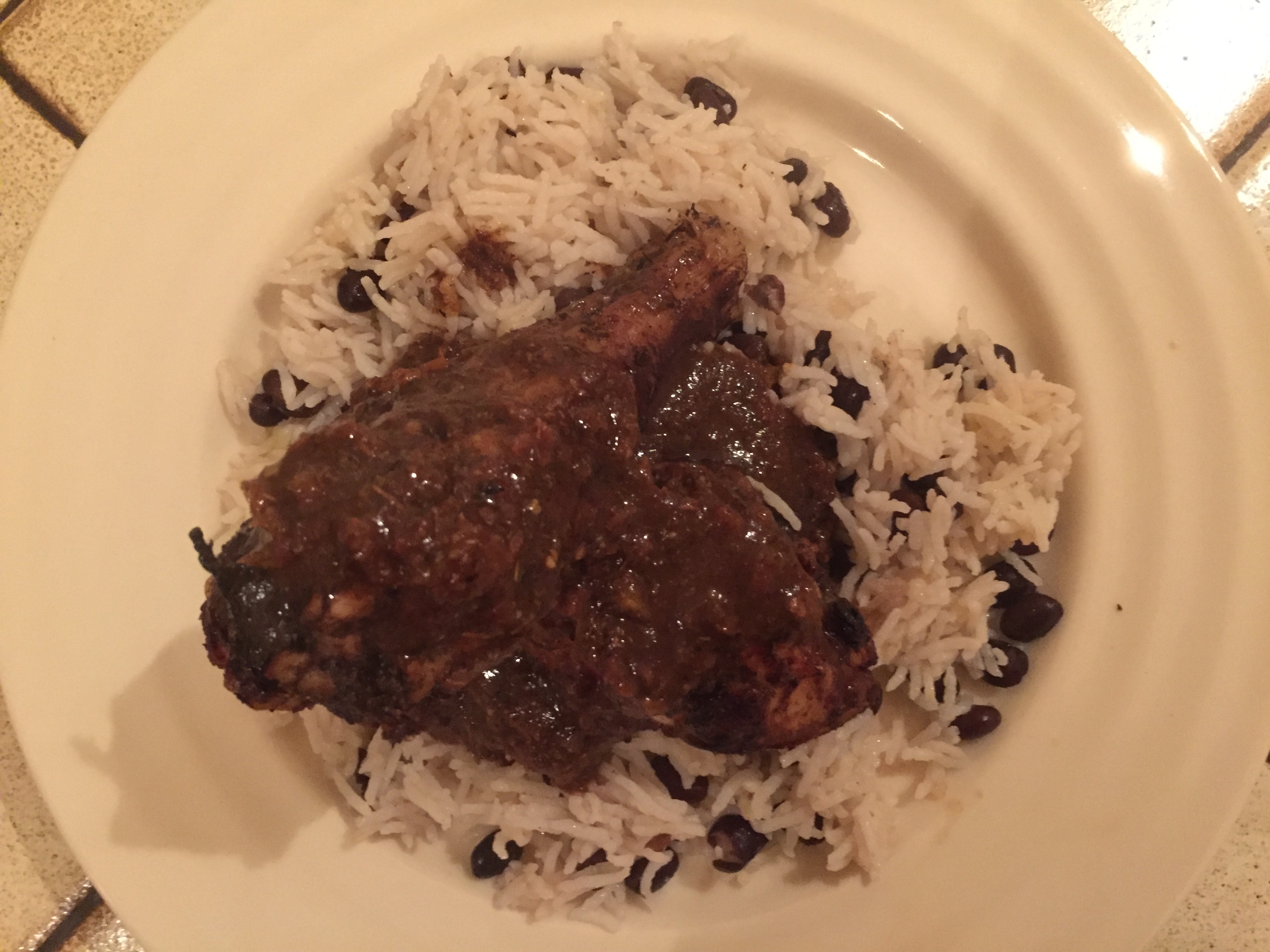 Taste-wise, Charlotte and I both agreed that this perhaps even bettered Jamie's excellent recipe for a fraction of the cost, using better bits of chicken (legs not breast) and without the need to go out and buy loads of rum. Truth be told, the northern beacon hot sauce made the whole dish carry through that little bit of sweetness, which really complemented the fiery flavours.
We were very impressed and shall be reporting back again soon on some of Khoo's other sauces!
If you feel inspired by our attempt at this recipe, you can even snag yourself a copy of The Street Food Cookbook by winning our Twitter giveaway. To enter, simply retweet our pinned tweet by midnight (GMT) on Sunday 7th February.
Giveaway T's & C's: You must be a UK resident to be eligible for the giveaway of The Street Food Cookbook (northern edition) and must be prepared to give us your email address so ME:ZE Publishing can be in touch to organise delivery of your prize. Our winner decision is final and the winning entry will be chosen from the Twitter entries at random.
Disclaimer: We were sent three bottles of Khoo's hot sauce as well as a copy of The Street Food Cookbook (northern edition) in order to provide this review. We were under no obligation to provide a position review and all opinions are our own.