We were recently thrilled to win the Repeal Day Bloggers Challenge set by Old Forester with our rather tasty Old Forester Kentucky crème crush (check it out here). Our prize was £100 to spend at Neon Cactus, a fairly eye-watering amount of cash to spend in one sitting!
This was set to be a challenge for us on two counts. Firstly, we were going to be taking along our six month old little girl, who probably doesn't list sitting around on Call Lane for hours amongst her top activities. Secondly, we were going to be spending the majority of our cash on street food, since we don't drink a great deal at the moment!
As we were celebrating our victory, we decided to go for a bottle of champagne (a real excess for us nowadays!) and fortunately they offered a bottle of G.H. Mumm for £40 (a good chunk of the budget – phew!). It arrived at our table nicely chilled and we drank out of some trendy art deco style champagne saucers. What a good start to the meal!
With the victory toast complete, we then had a good look through the menu to work out what we could essentially spend £60 on. To be honest, sadly for Neon Cactus, they offer food at far too good value, meaning that everything was reasonably priced (alas, no steak with lobster and an extra lobster on the side at £100 here!). This meant that we were in a position where we could sample as much of the menu as our stomachs could handle.
We decided to start off with some fresh guacamole (our standard Mexican food starter) which was indeed fresh and came with a generous portion of chips. All in all, this was a decent nibble that would have been especially nice as a nibble while having a beer or a tequila or two.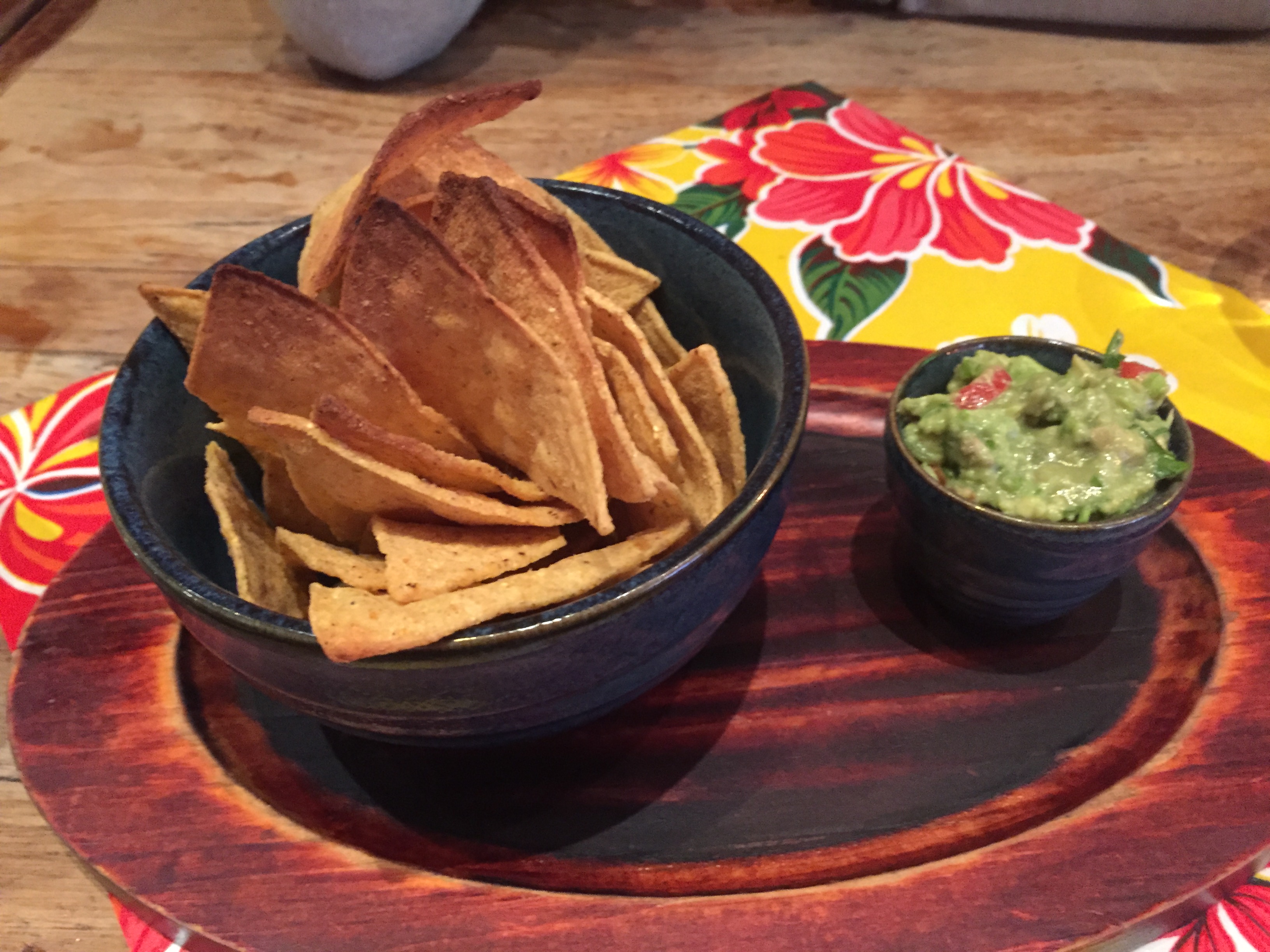 Next up, we went for some meaty chicken wings in a really tasty chilli and red onion garnished sauce with a lovely smoky dip. This was a very indulgent bit of street food and we were big fans, with the whole plate wolfed down far too quickly. As we were trying to spend the cash, this was essentially a 'starter' for us, so we also went for some chilli and rice which, although not overly spicy, came with some different flavour combinations in the form of guacamole and sour cream. Not their best dish, but again a decent effort.
As we realised we had barely made an indent in the remaining £60, we decided to be greedy and ordered a truly indulgent course: nachos! Not just nachos, smokey chicken tinga nachos. Essentially this was a plate of everything that is unhealthy and oh so indulgent about Tex-Mex food. The balance of sauce vs chips was decent, we were left impressed with the amount of chicken on the plate and by the end of the dish we were not left with either soggy chips or chips with nothing to dip. I was impressed and I am rather discerning when it comes to nachos as I feel I make some epic ones myself!
Starters and indulgent dish done we moved onto our 'main' dish, flattened Poblano chilli steak fajitas. Charlotte and I both love fajitas and for some reason we seem not to eat as many of them as we should. Here at Neon Cactus, should you be popping down for a post work drink that turns into a meal, this is the dish to go for. The steak turned up still sizzling and with enough fresh veg and garnish to make you feel vaguely healthy.
At £12.95 this was our most expensive dish and it felt like good value at this price.
After devouring this dish, we still had at least £30 left to spend. In a panic we grabbed some fizzy water and some three cheese, chipotle chilli & sticky onion quesadillas and attempted to work out how on earth we were going to eat them! When they arrived they were a dream (my only quibble would be that they came with a random side of chips and sour cream that seemed a bit odd and didn't really fit the dish). We indulged to our hearts' content in a cheesy spice dream that left us both far, far too full and finally realising we were beaten!
All in all, our view was that Neon Cactus offers a great location for sitting down and chilling with some decent Mexican food and drinks. For those who are a bit cooler than us, the drinks are good and cheap and the staff are really friendly and helpful.
Disclaimer: We were invited to take part in the Repeal Day Blogger Challenge which we won and were then offered the opportunity to spend £100 at Neon Cactus as our prize. We were under no obligation to review and therefore under no obligation to give a positive review. All opinions are our own.