This week, I went with my Dad for afternoon tea at Middlethorpe Hall in York. This beautiful hotel offers a sumptuous afternoon tea in the drawing room of this 17th-century manor house.
The setting is what makes this afternoon tea in York stand out from the crowd (and it certainly is a crowded marketplace in York with the likes of Betty's in the city centre offering traditional afternoon teas). My Dad and I sat in very comfortable armchairs looking out across the grounds of the hotel. The lounge was very quiet, relaxing, and calm.
Setting is one thing, but the quality of the food is quite another. Thankfully, the food more than lived up to the setting. The afternoon tea was presented on a pretty three-tiered stand. Starting at the bottom tier, we tucked into some delicious sandwiches: tomato, egg mayo (the highlight for me), cucumber, and smoked salmon. The sandwiches were satisfying without being too filling, which was just as well given the sweet treats that lay in wait on the upper tiers.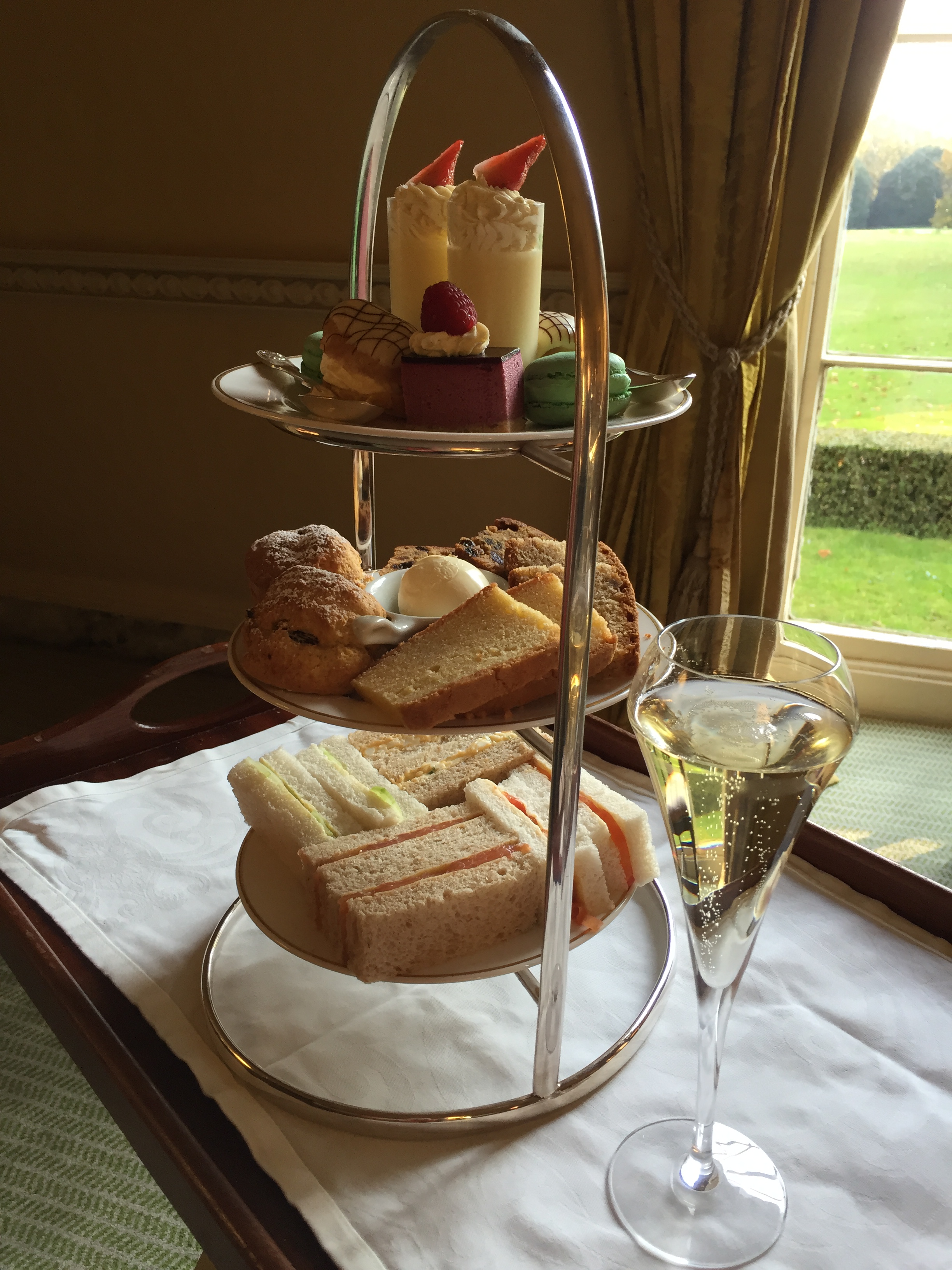 We had a little break before tucking into the other plates and took advantage of the lovely glasses of champagne and cups of tea. We had both chosen Darjeeling tea and very delicate it was too. As for the champagne, it was extremely drinkable (!) and the glasses were filled to the brim, which isn't always the case at a 'Champagne Afternoon Tea'.
Moving on to the scones, the main event of any afternoon tea. These scones were crumbly, buttery, and very tasty indeed. They were served with gorgeous clotted cream and cute little jars of jam. Unusually, the scone plate also had a variety of sweet cake slices on. There was lemon drizzle, banana bread, and fruit cake. The lemon drizzle in particular was exceptional.
We almost didn't have room for the top layer on the tier but we somehow managed it (although they did, very kindly, let us box up some of the treats we couldn't manage). The highlights were the macaroon and the white chocolate eclair.
If you're looking for a very civilised, relaxing afternoon tea in York, check out Middlethorpe Hall. It's a little further out from the city centre, but it's so worth the short drive.