We've been lucky enough to grab a quick word with Jason Hodnett, Head Chef at The Raven Hotel and one of the chefs set to compete next week on Great British Menu.
How did it feel returning to Great British Menu this year?
Probably more difficult because there is a heightened sense of expectation. However, it doesn't alter the fact that the studio kitchen is always going to be slightly restrictive and particularly hot to work in. Having a better understanding of the dynamics of how the programme is put together creates a slight advantage in terms of knowing that you will be pulled away for filming at any point.
Which ingredients do you particularly enjoy cooking with?
Anything that is new and interesting. It is a continual voyage of discovery. In the case of this year's GBM, the two more innovative ingredients that I incorporated were monkfish liver and wild mosses.
Who is your food hero?
I don't really have one specific hero but take inspiration from everyone from Mrs Beeton to the modern day chef. No chef is re-inventing the wheel, just adapting, improving and challenging convention.
What dish at The Raven Hotel are you most proud of?
Venison – beetroot – blueberry – sweetcorn. This is a dish from last year which I am still happy with when I see the images.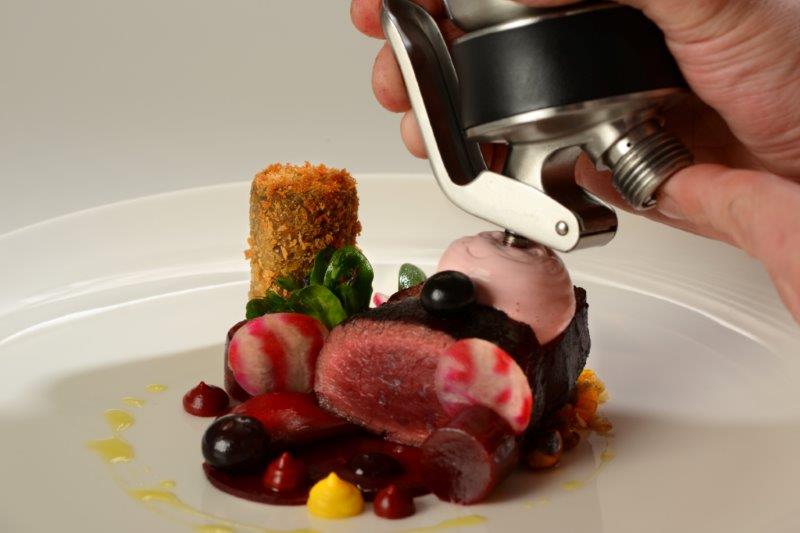 How hard was Great British Menu?
Not as difficult as it might appear as it is such a different area and the brief always provides lots of avenues of inspiration.
What is the strangest thing you've ever eaten?
Definitely monkfish liver
And finally, what's your favourite restaurant?
Midsummer House (Daniel Clifford). Having been there recently I can safely say it is an amazing and inspirational experience.