France is a country where fine food and wine is taken as a given and not as a hope. One thing that seems to reflect this best of all is the abundance of beautiful boulangeries and fabulous provincial markets that seem to be in all towns and cities. As we were lucky enough to be staying so close to Antibes at Hotel Juana in Juan Les Pins, we decided that we had to visit the marché provencal during our stay. Suffice to say we were not disappointed!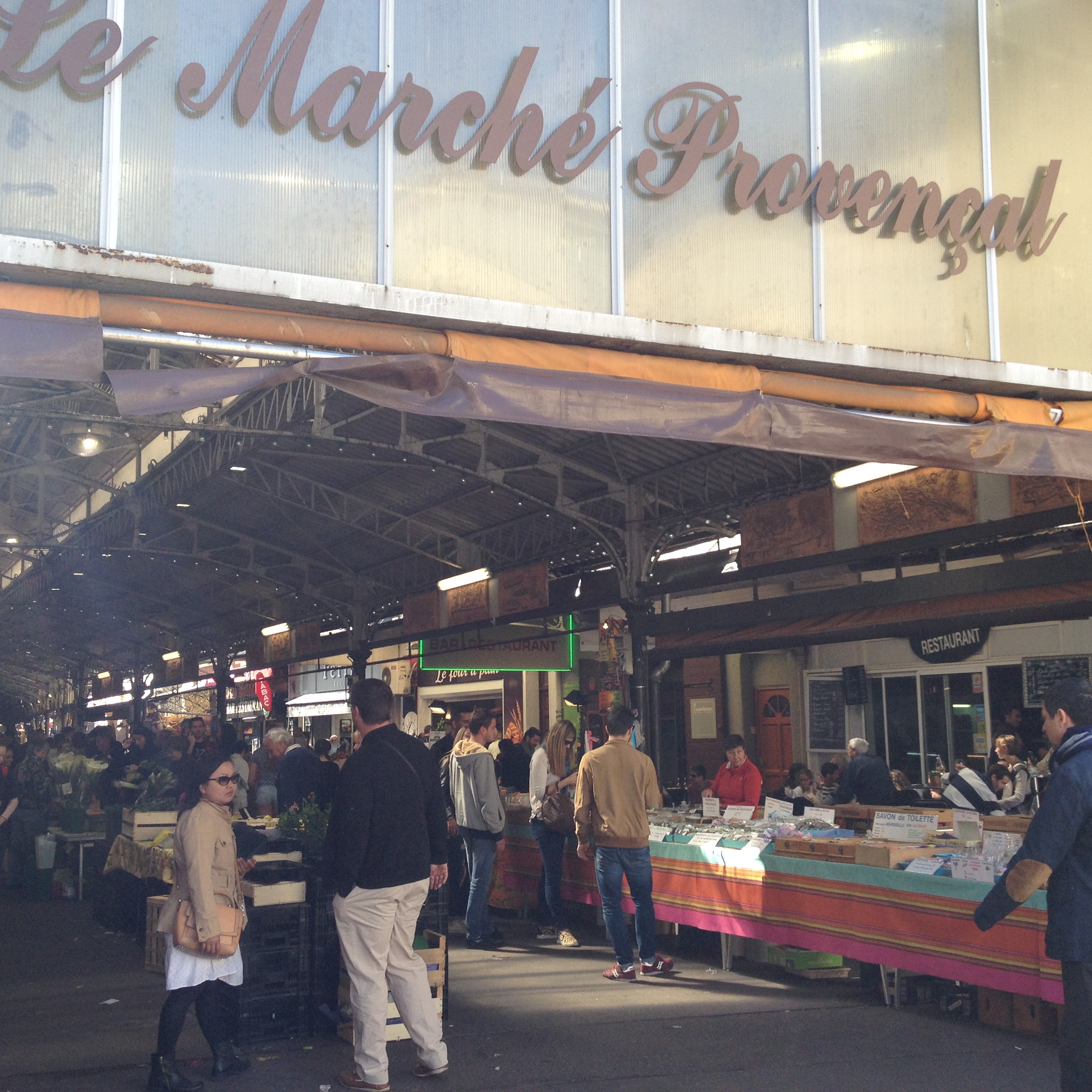 Despite the fact that the we don't speak French (or at least I certainly don't!), the smells and aromas of a market are universal. The quality of the food on offer is, however, not. While Leeds Market has some fantastic examples of great food (Neils Fruit and Veg and Ramsdens Fishmongers spring to mind), the sheer atmosphere of a provincial market in Antibes combined with the quality and freshness of the food was a great example of what a food market should aspire to.
As we walked around, the smell of cheese mixed with the beautiful sight of the olives and fresh fruit was fantastic. My best advice to anyone who visits Antibes is to forget the tourist trap open air restaurants that take over parts of the town and head over to get yourself a picnic from the market before strolling down to the seafront and eating it.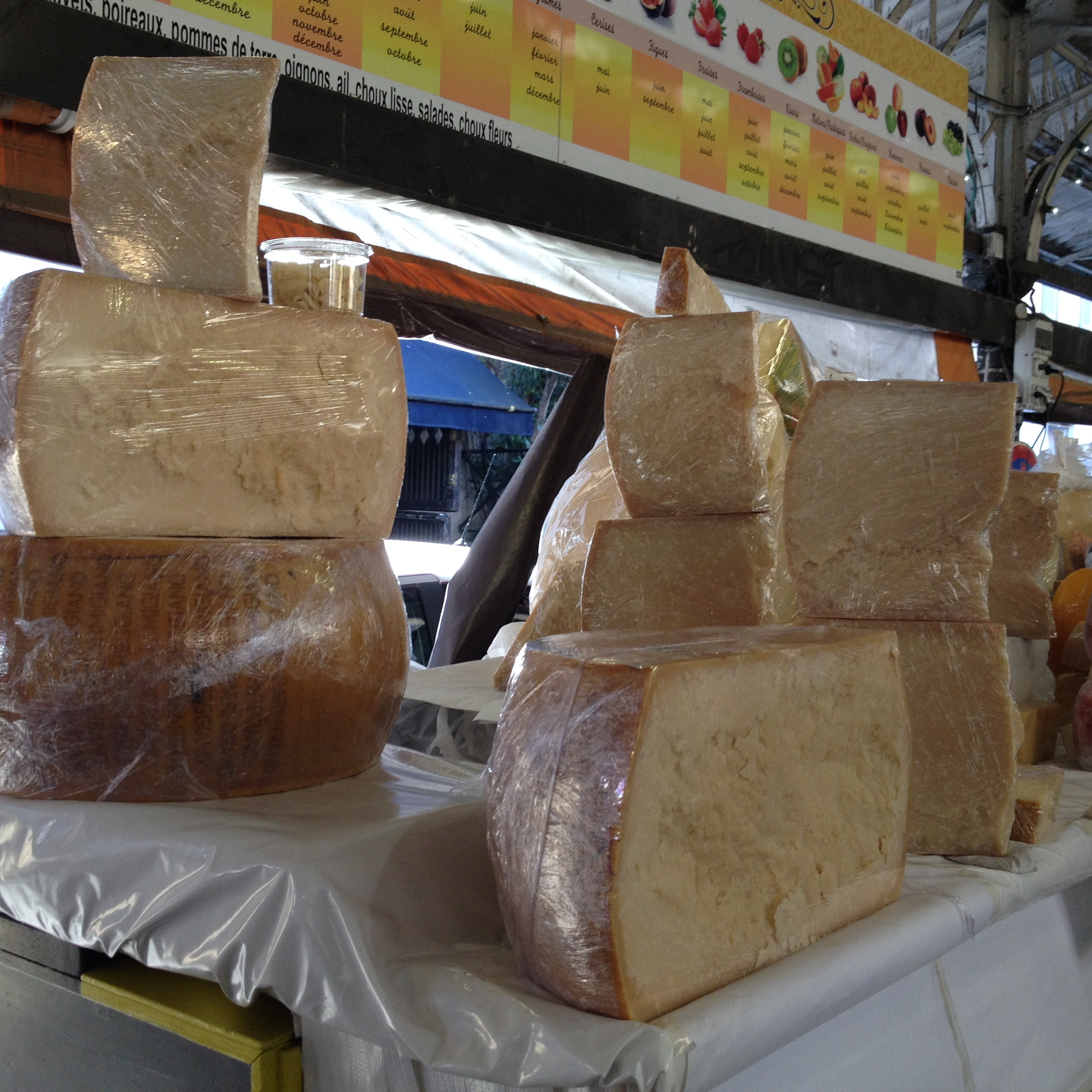 With Charlotte being pregnant, we weren't able to fully enjoy some of the fabulous hung meats and salamis (although the ones I tried were amazing!), but the olives, tapenades and cheeses were fabulous. All of the stalls themselves offered excellent value for high quality food and the sheer range on offer was wonderful.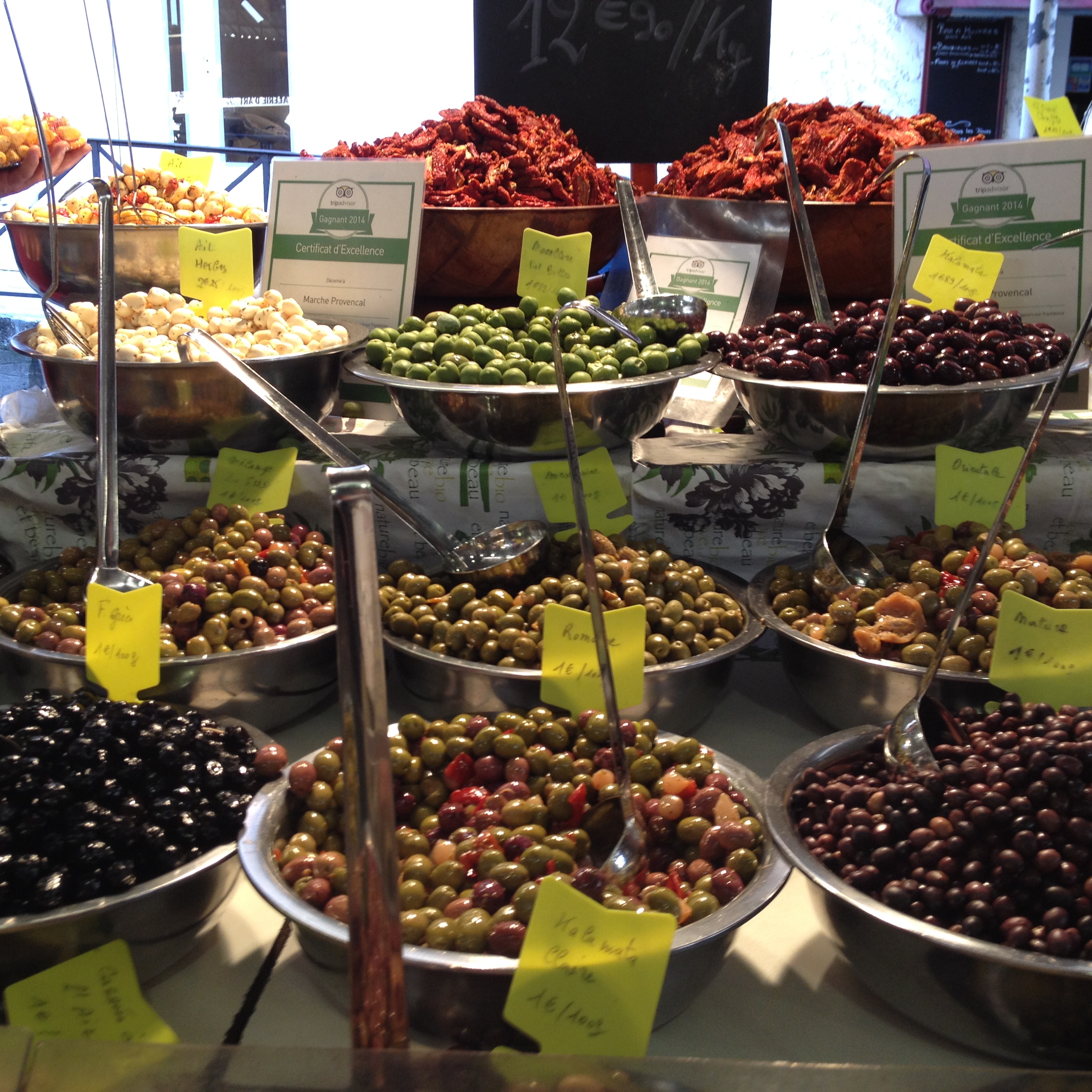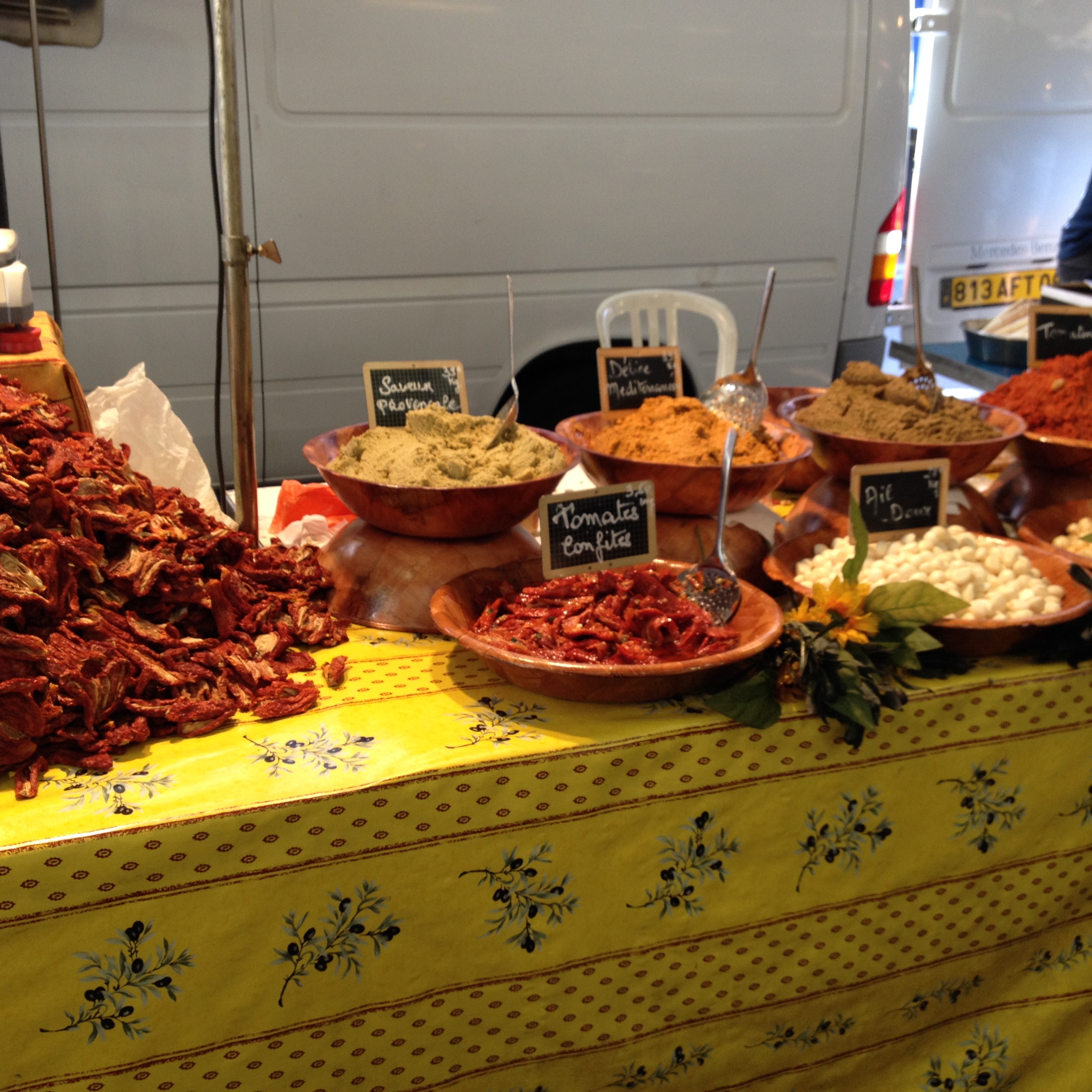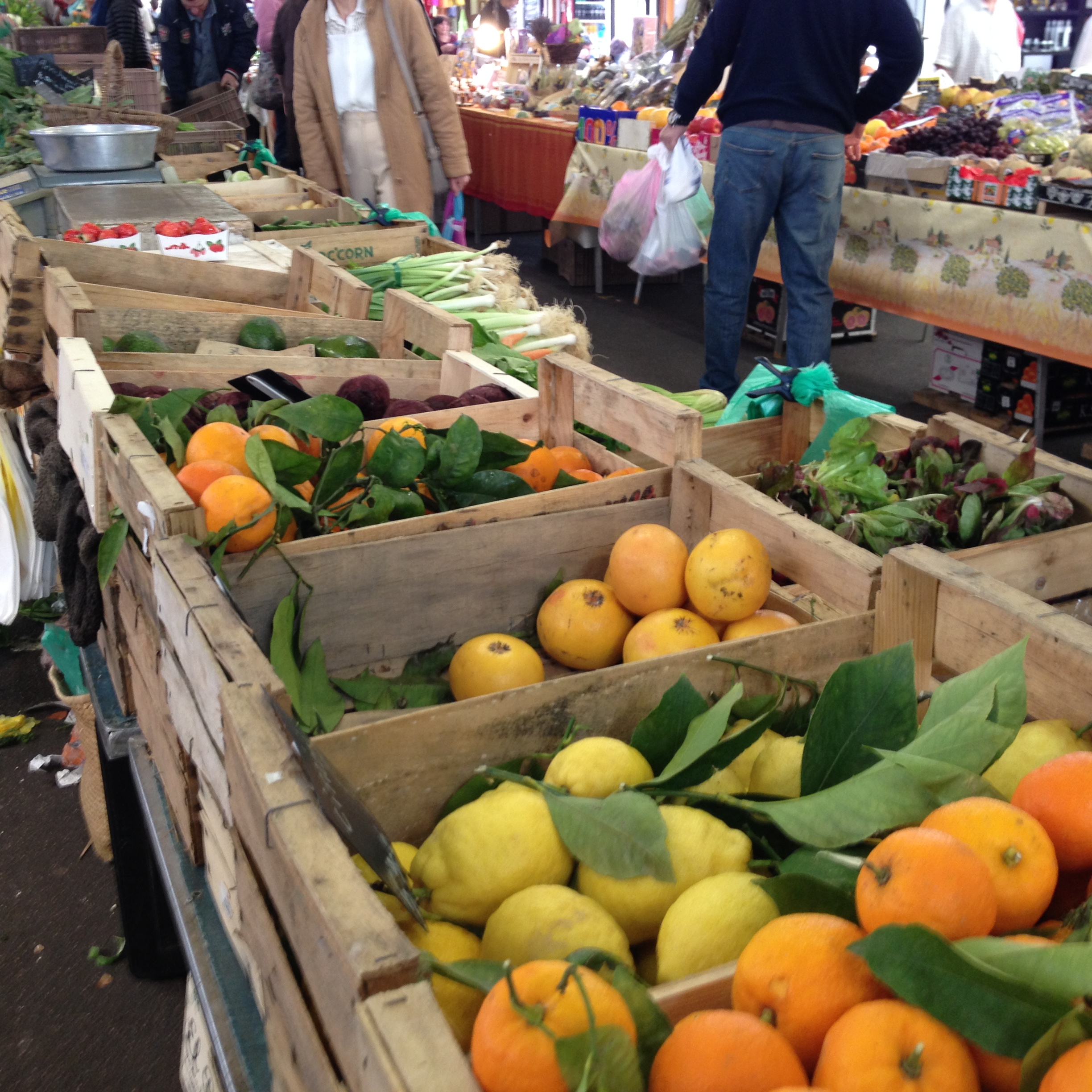 We didn't quite follow through my picnic on the seafront location suggestion, but the market did keep us well fed in our hotel room!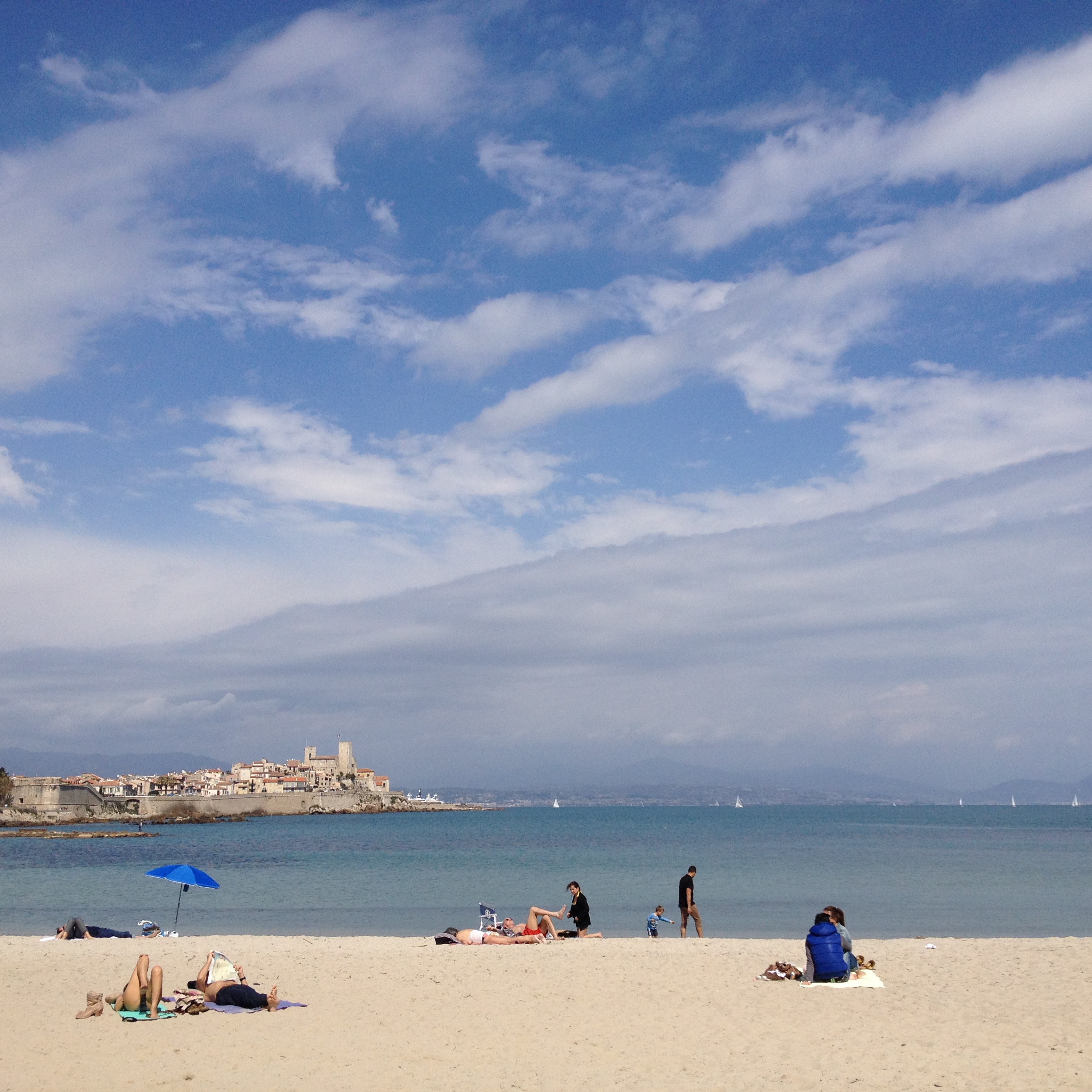 Away from the markets, the fantastic fresh bread available in the plethora of boulangeries (where I also managed to get myself the most enormous and tasty custard slice!) showed that the French really can show us Brit foodies how life would be if we had the likes of the Artisan Bakery in Headingley spread more widely across Leeds and the UK. The fabulous slicing machines, great value and absolutely stunning cakes and treats means that you cannot help but wonder how the locals do not end up needing to do marathons every day in order to stay at a reasonable weight!
One particularly indulgent nibble that we tried was a chocolate coated and praline filled cochon (pig!) that seemed to be just an average standard of chocolate workmanship but showed so much skill and refinement that had it been on sale in the likes of Bettys it would not have been out of place!
All in all, it was an amazing experience and we truly were lucky to be able to see the market and food in the flesh. I would urge those lucky enough to go to Antibes to make the same foodie journey yourselves.