Last weekend, we were in the Lake District casually driving through Windermere, when our plans to head for an early afternoon stroll around the lake were waylaid after Kyle glimpsed a magical sign outside a shop: "The Beatrix Potter Nursery Shop".
From that moment onwards, all plans for sampling the Lake District countryside were delayed! I love Beatrix Potter and the cuteness levels are multiplied by a million when it's your baby you're looking for Beatrix Potter-related goodies for.
We parked up and headed into the shop and were instantly bowled over by how cute everything was. Without meaning to put a downer on the experience, we were also bowled over by the cost of certain items, but let's not dwell on that!
The shop is situated on one of the main rows of shops going down to the lake and stocks Beatrix Potter books, clothes, toys, pictures, and pretty much everything in between.
We spent a good half hour browsing, cooing over ridiculously cute little pink dresses and fluffy toys, before settling on a more modest purchase to take home: a pink Flopsy Bunny comfort blanket.
The comfort blanket now has pride of place on our cot in our nursery, which is starting to take shape now that we've purchased some lovely little bits and pieces.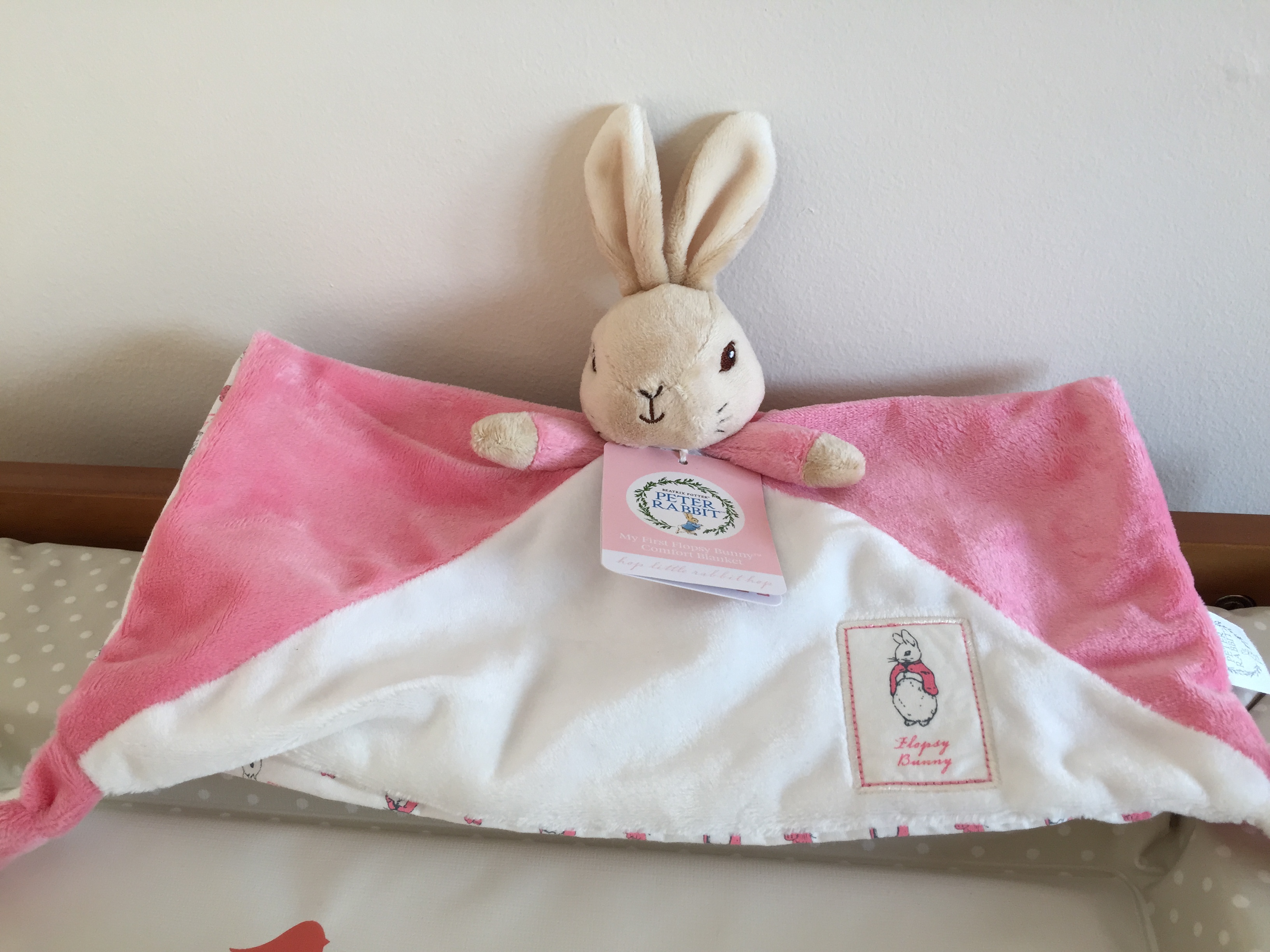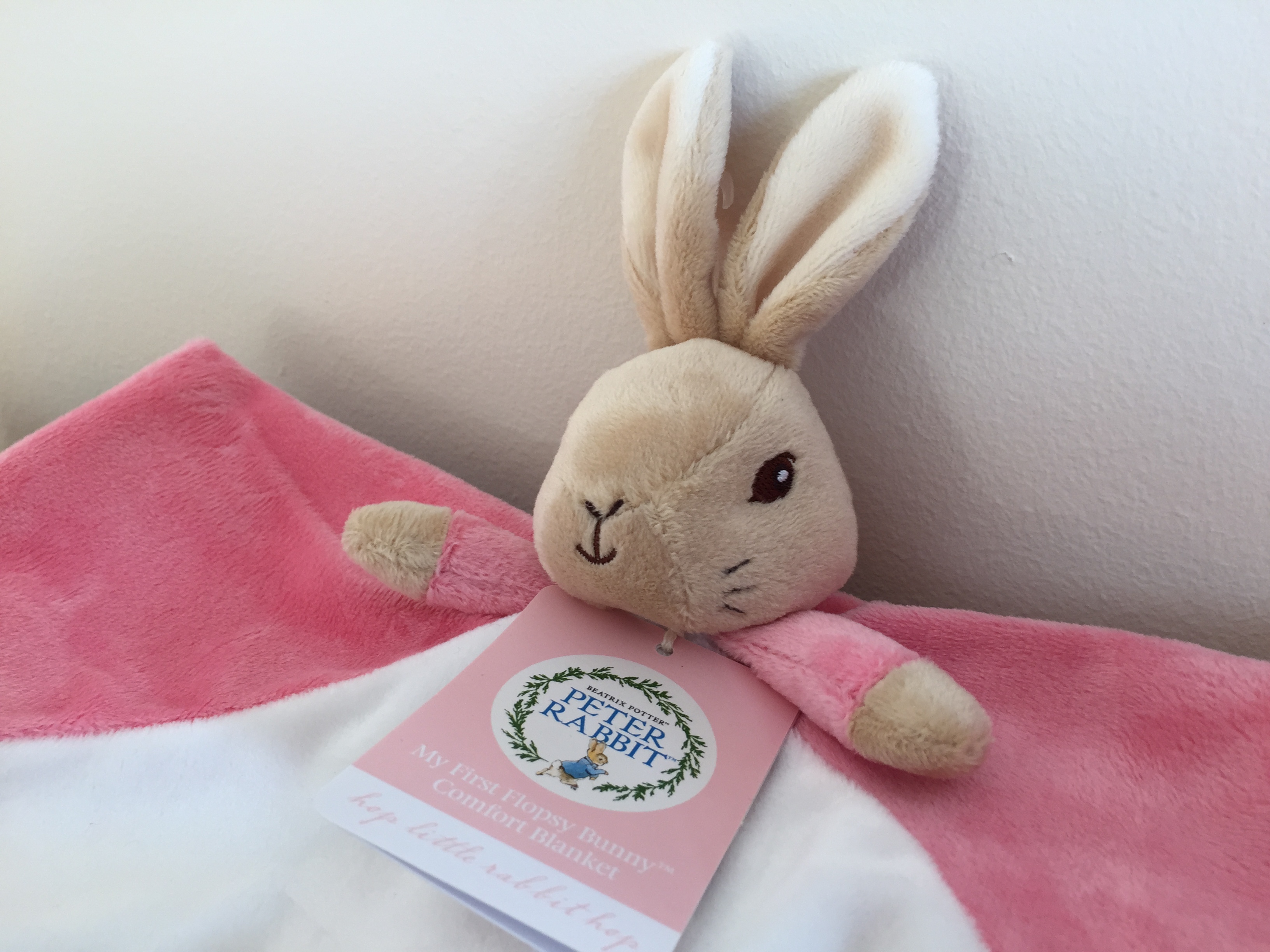 The shop is full of equally cute items and if you're a new/expecting parent or are shopping for a gift for a little one (and don't live too far from Windermere!) I'd really recommend popping in for ten minutes or so, although don't be surprised if those ten minutes turn into half an hour!