Unless you've been hiding under a rock recently, you'll know that the new series of Love Island has just started. What better way to celebrate the return of the cheesiest show around to our screens than with a chicken fondue dish!
Absurd Bird are launching the UK's cheesiest, gooiest chicken fondue dish, combining giant BBQ chicken wings, chicken sliders, buffalo tenders and deep fried Babybels (yes, really), served with a pool of the gooey fondue cheese, a mountain of Wotsit dust to sprinkle on top, and a squeeze of Primula Cheese.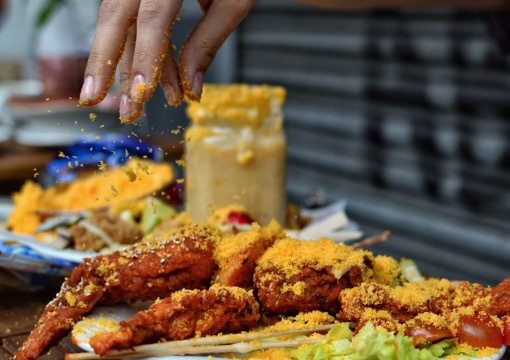 The meal is so cheesy that the chicken shack is handing out nose pegs for customers who order "You Total Melt" to keep the aromas at bay.
If that isn't cheesy enough for you, bear in mind that every episode of Love Island this year will be screened at their London Spitalfields and Bath restaurants.