Fish restaurants can often be a tad underwhelming if you are not into seafood in the conventional sense. Pan-fried turbot might be a chef's dream, but for some diners, it's the stuff of nightmares.
Fisk in Harrogate (they also have a few other restaurants elsewhere in the country) aims to spice up the fish restaurant market by taking the conventional combination of fish/seafood and champagne, and putting a twist on it thanks to tasty eastern influences.
Fisk is located in the trendy part of town in Harrogate, close to La Feria, another of our favourite restaurants in the heart of the town, and it's a nice place to while away an afternoon of refined dining. There is a small bar area, where you can make the most of a pre-meal drink of something fizzy and chilled, and the layout of the restaurant (it maximises the limited space available on the small plot it occupies) is conducive to spending a while indulging in seafood and fish just cooked really well.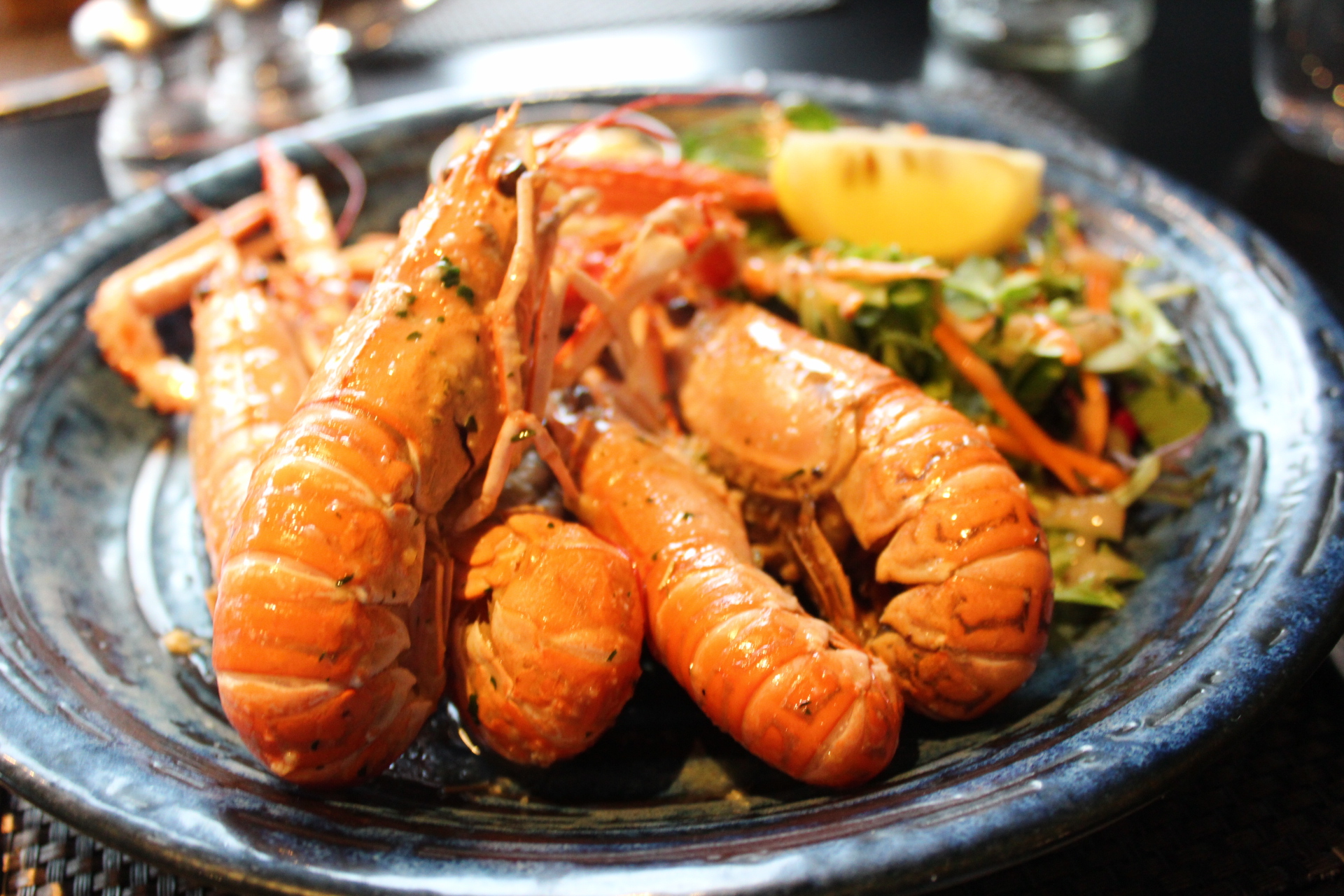 We started our meal with langoustines that showcased a more traditional seafood option, an Asian style oyster, which displayed the fusion style of cooking Fisk aims for, and the salt and chilli squid, which avoided the heavy batter style you often get with this dish, instead focusing on quickly cooked, fresh ingredients marinaded with a spicy kick. The langoustines were really well cooked and were a good sign that this is a restaurant which treats its raw ingredients with respect.
If you feel inclined to head to Fisk at lunchtime as we did, bear in mind that you can mix and match from the a la carte and lunch menus. The main dish of masala lobster that we tried is available at a great price on the lunch menu, enabling you to try one of the more expensive seafood options without breaking the bank. The masala lobster as a concept worked really nicely, with the depth of the masala perfectly complementing the meaty lobster flesh.
We also tried the monkfish massaman curry, which had a depth of flavour to it you'd expect from the top Thai restaurants that we've tried in Yorkshire. The monkfish had a satisfying chew to it, which is what you want any meaty fish to retain post-cooking; this was comfort food on a plate and served in style.
For seafood and fish fans, Fisk is an excellent venue to try in Yorkshire. It presents high-quality ingredients in a stylish, unique manner. It is expensive, there's no getting away from that fact, but for a refined afternoon of dining in the heart of Harrogate, it's certainly worth booking yourself in.