Absurd Bird might not be a name you're familiar with if you haven't ventured down south before, but that is all about to change. The chicken restaurant has just opened its first northern outpost and Trinity Kitchen is the lucky location to be graced with the divine smells of fried chicken and waffles that come hand in hand with this place.
Fried chicken and waffles might not be the most obvious combination, but if you've developed a penchant for bacon, pancakes, and syrup, you'll know how beautiful the clash between sweet and savoury can be, especially when it comes to meat and batter-related items drenched in liquid sugar!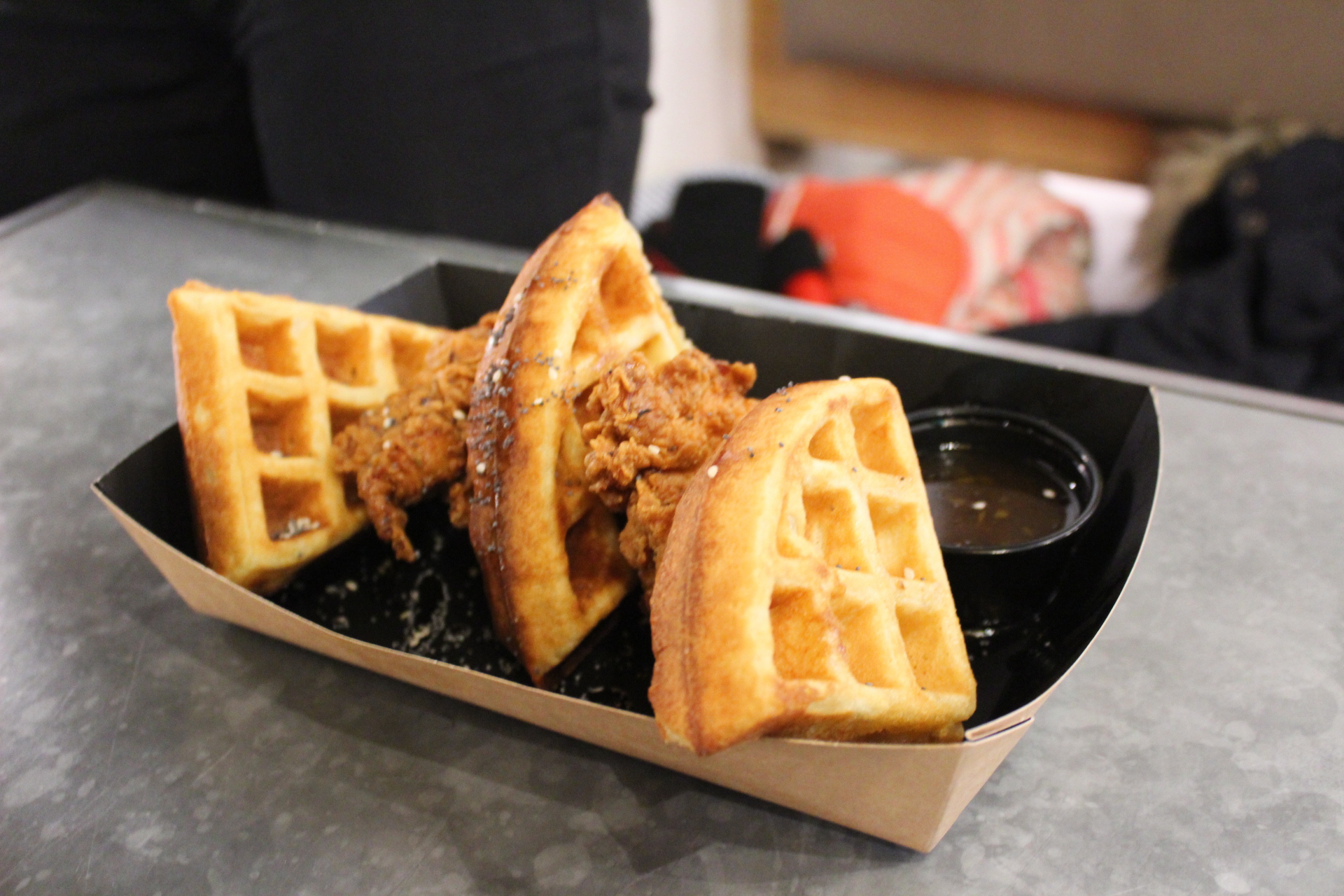 The fried chicken and waffles at Absurd Bird is cooked to a secret recipe, and very special it is indeed. The fried chicken is a far cry from the 'meat' you get served at KFC, the coating crisp and the chicken inside actually succulent, and the waffles manage to keep their structure despite being drowned in a gorgeous maple syrup (served on the side so you can control how sugary your meal gets). The waffles have a pleasing chew to them; they're not just crisp creations that seem to dissolve into thin air when you bite into them like some waffles do.
The dish feels naughty to eat, and let's face it, this isn't food for those counting the calories, but for a decadent treat that you won't forget in a hurry, this really truly ticks all the boxes, and then some.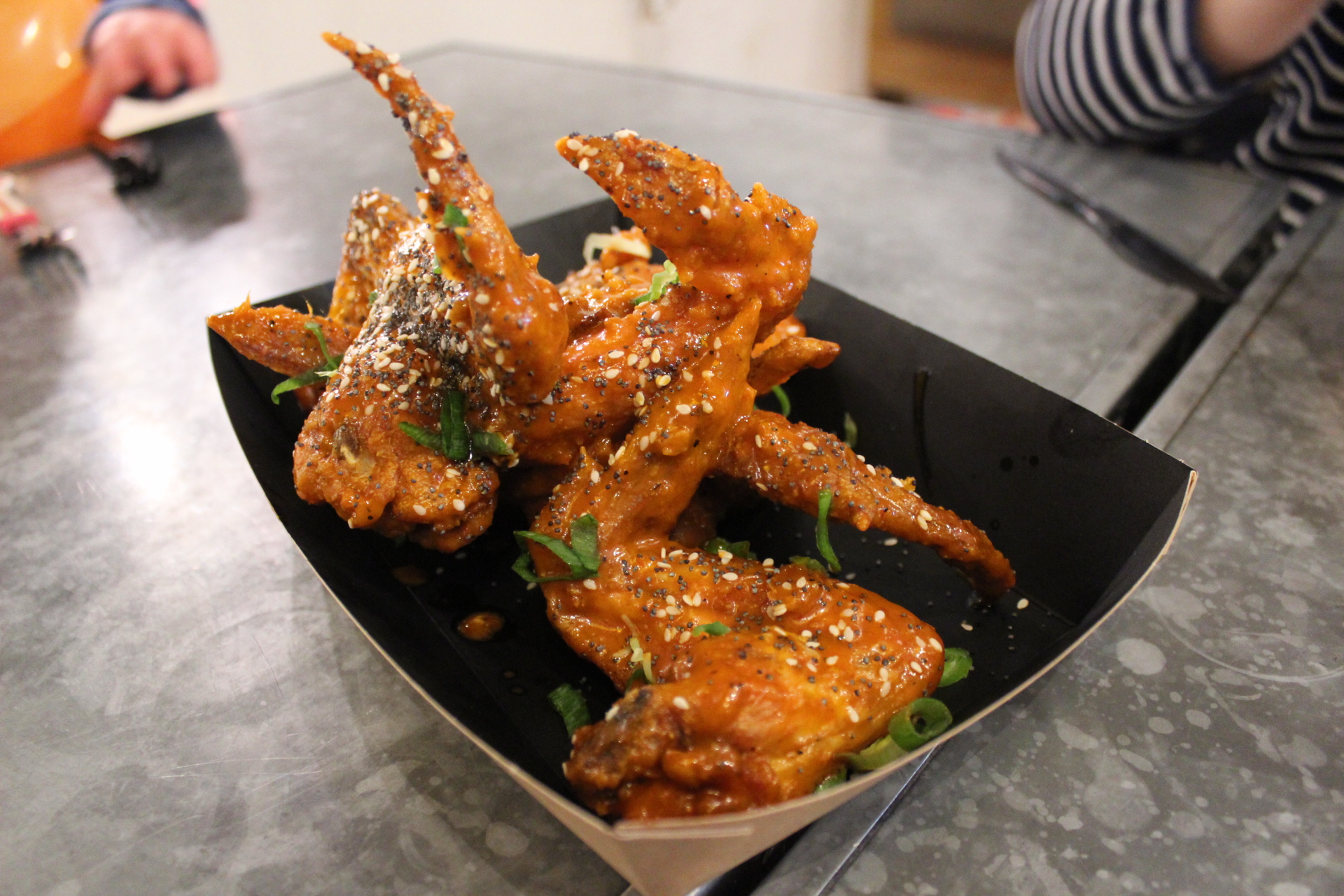 Perhaps more surprisingly for us was the quality of the chicken wings. We are big chicken wing fans having spent time in Canada where they take these things rather seriously (to say the least), and feel fairly safe proclaiming the Absurd Bird buffalo wings the best we've tasted in Leeds.
The wings are pleasingly large, coated in a delicious buffalo sauce that had just the right level of heat to it, and the twice-fried coating means that they keep an excellent level of crisp on the outside. We would go back here time and again just to order plate after plate of the exceptional wings.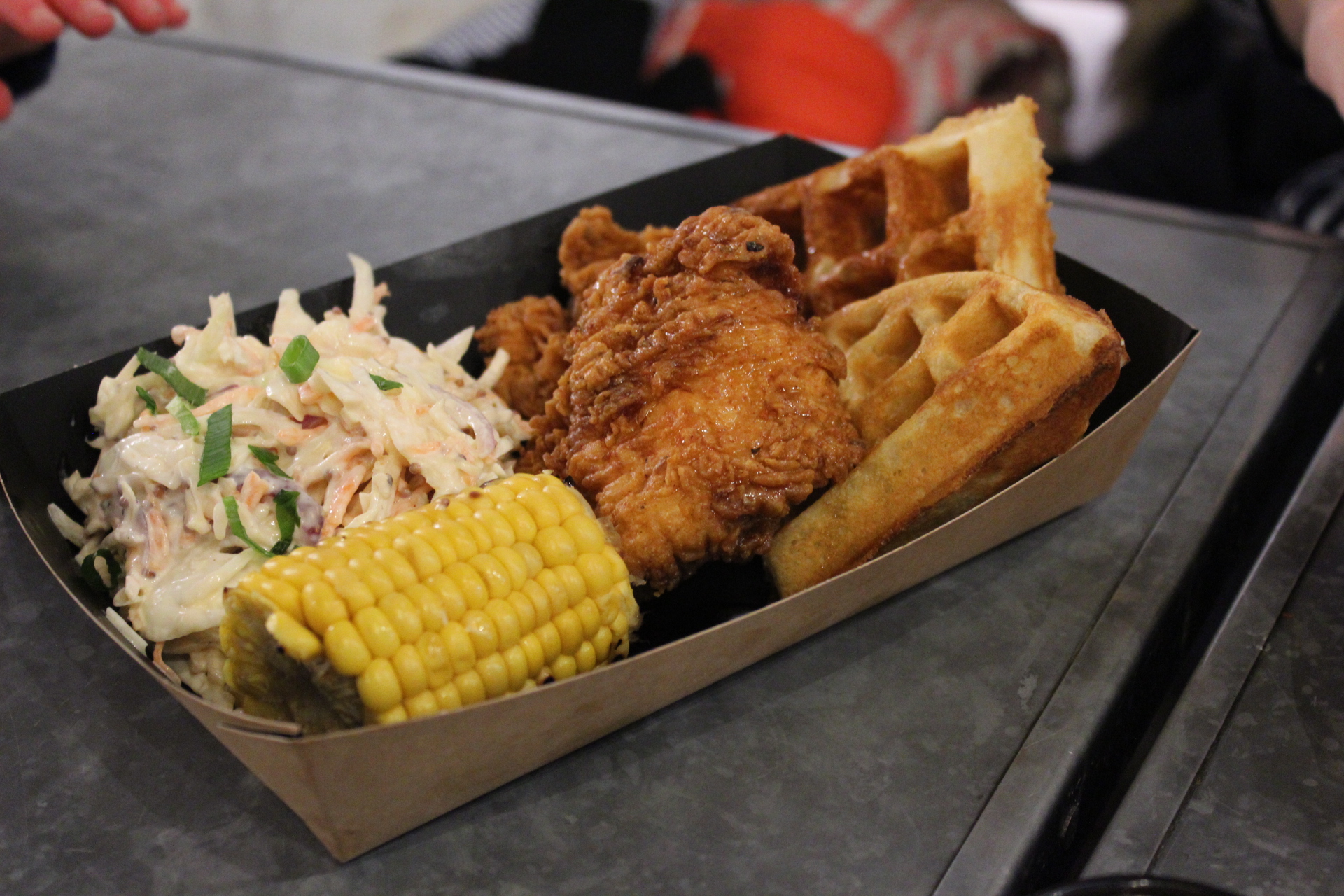 The menu also boasts burgers, and from the taste we had of the buffalo sauce on the wings, the buffalo chicken burger would undoubtedly be something to crave, as well as more intriguing takes on the waffle/chicken combo, such as chicken, waffles, and chocolate and chilli sauce.
For us, when we go back (and it is a when rather than an if), we'll be filling our boots with chicken wings before rounding off the experience for our taste-buds courtesy of a portion of the waffles with fried chicken. Thank you Absurd Bird for choosing Leeds as your new home – we're happy to welcome you with open arms and hungry mouths!