Sometimes, you're given a recommendation about a great restaurant and find that when you visit it's fine but its not brilliant. However, when we were recently told we should try out the HanaMatsuri sushi bar in Meanwood, the recommendation was spot on.
While the food and service is excellent, you need to first get past the fact that the restaurant does not look that inviting from the outside. Sure, it has a slightly unusual name and a stand-out logo, but it doesn't exactly draw you in with elegance or excitement! If you can get past this and remember that Meanwood boasts some pretty excellent food (with Zucco being the prime example of this) then you can take a leap of faith and head in.
With limited seating (probably about eight seats in all), one toilet up a flight of stairs, and the restaurant set up so you only have about four seats at each sushi bar, you won't find yourself being able to turn up here with a huge group but then the restaurant itself presents an intimate family feel, which has its charm and its place. Indeed, while we have turned up at lunch with our little lady, this is a place perfect for a date night or an indulgent night out alone.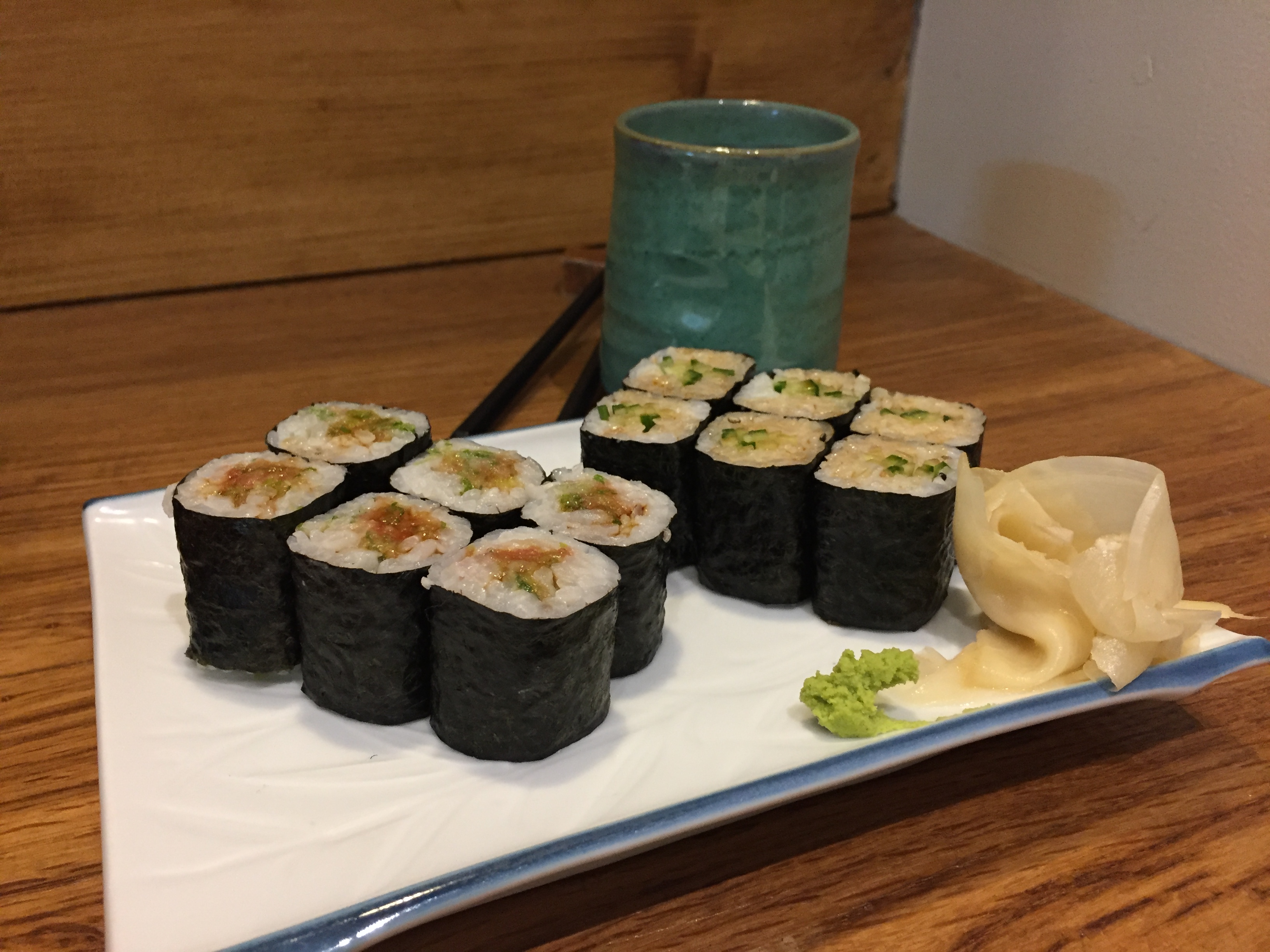 The menu itself is possibly the finest example of actual Japanese food in Leeds and has recently been changed to reflect the most accurate reflection of Japanese cooking. Indeed, should you want avocado maki, you need to head over to Waitrose and their sushi counter. This isn't about on-trend sushi; it's about the real thing.
While the hosomaki is excellent, the fatty tuna and spring onion being amongst the top offerings, the sashimi on offer is what really makes HanaMatsuri stand out. Pricing for this isn't cheap but as you are ordering raw fish then you clearly can't expect to simply pay low prices and hope that it's going to be okay. The flavour and freshness of the sashimi (the lunchtime platter showcases some of the best of this) complements the sheer size of the range.
With yuzu sorbet available for pudding (which according to the menu is homemade) that is simply divine and set menus available if you really want to push the boat out and try the full range of offerings, this simply is the best restaurant to visit in Leeds if you want authentic, high quality Japanese food. We haven't been invited to review these guys, we have no investment in their survival (other than the fact we love eating their food!) and we haven't even managed to showcase them properly with photos using our DSLR, but all we can say is arigato gozimasu to the family owners for helping us to remember some of the incredible food we tried during our trip to Japan earlier this year!