Our latest trip to Trinity Kitchen to sample their foodie line-up was perhaps the best we've ever had! Everything we tasted was spot on, and our various meals have stuck in the mind ever since.
Here's the rundown of the latest line-up at Trinity Kitchen:
Persian Kitchen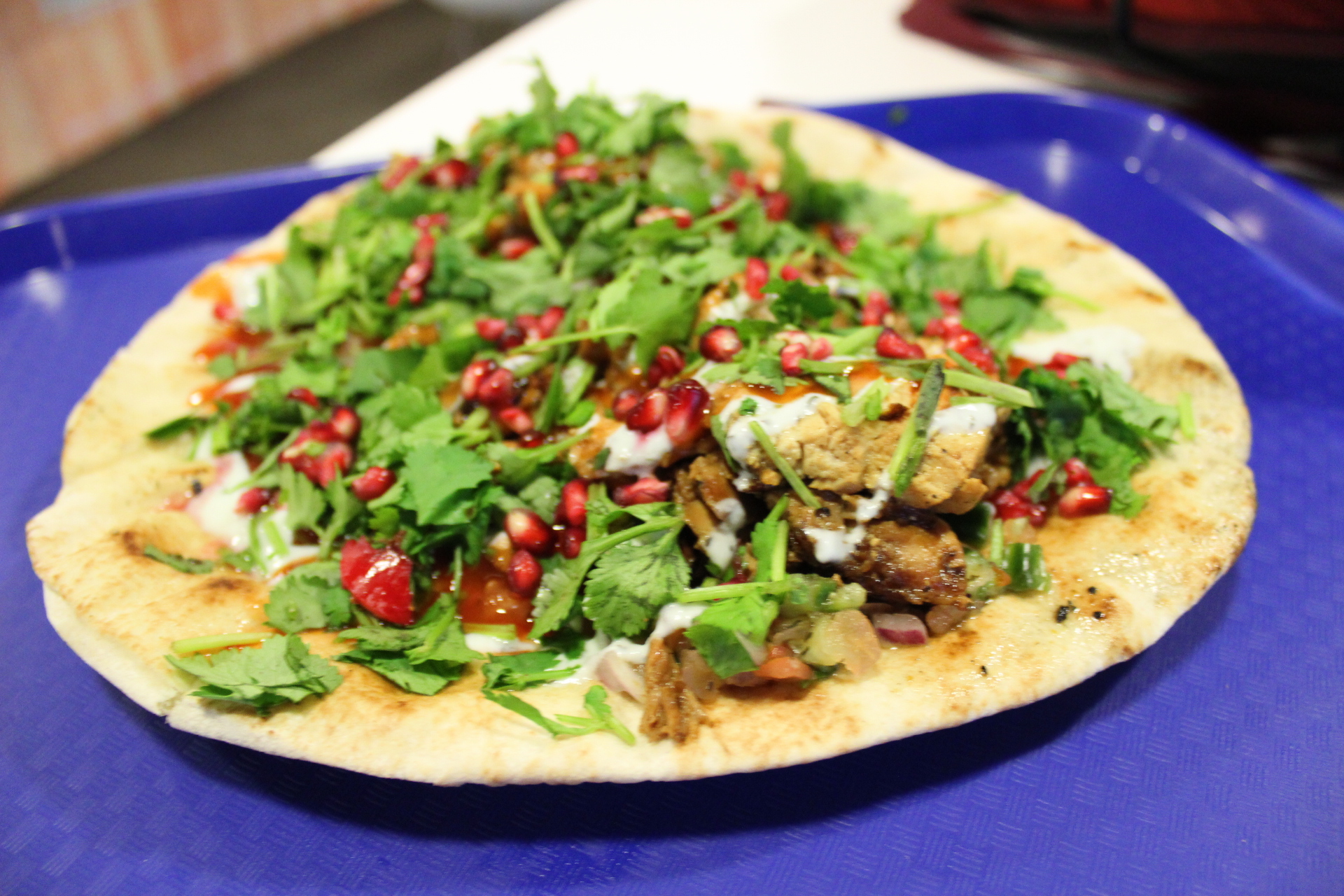 When done right, there's no beating Persian cuisine. Persian Kitchen will be dishing out sublime wraps and beautiful stews during their stay in Trinity Kitchen, and we highly recommend the chicken wrap, dotted with pomegranate seeds and brought to life by delicate spices and herbs. The stock the chicken was cooked in was gorgeous, homely and comforting and excellent for keeping the meat tender. I'd love to go back for another of these wraps and would put this down as the highlight of our latest trip.
Steak Out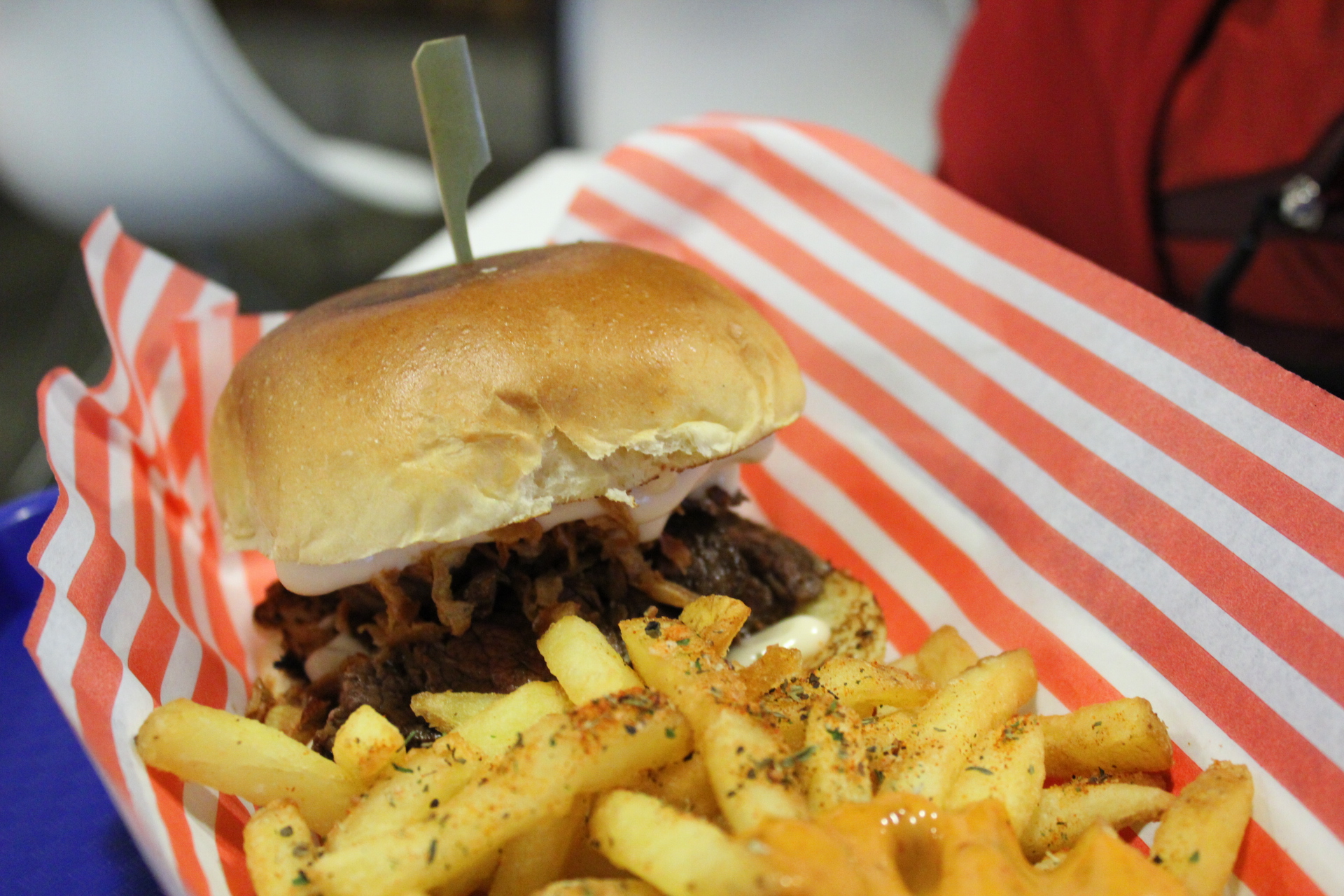 The chicken wrap from Persian Kitchen was pretty healthy, but our indulgence at Steak Out was anything but good for our arteries! If you like your meat perfectly cooked, head here. We tried The Eiffel burger – smothered with garlic mayo and crispy onions, and it was exceptional. 10/10 for the quality of the brioche bun too; it's the little things that count when it comes to making a good meat sarnie.
Chowdown Streatery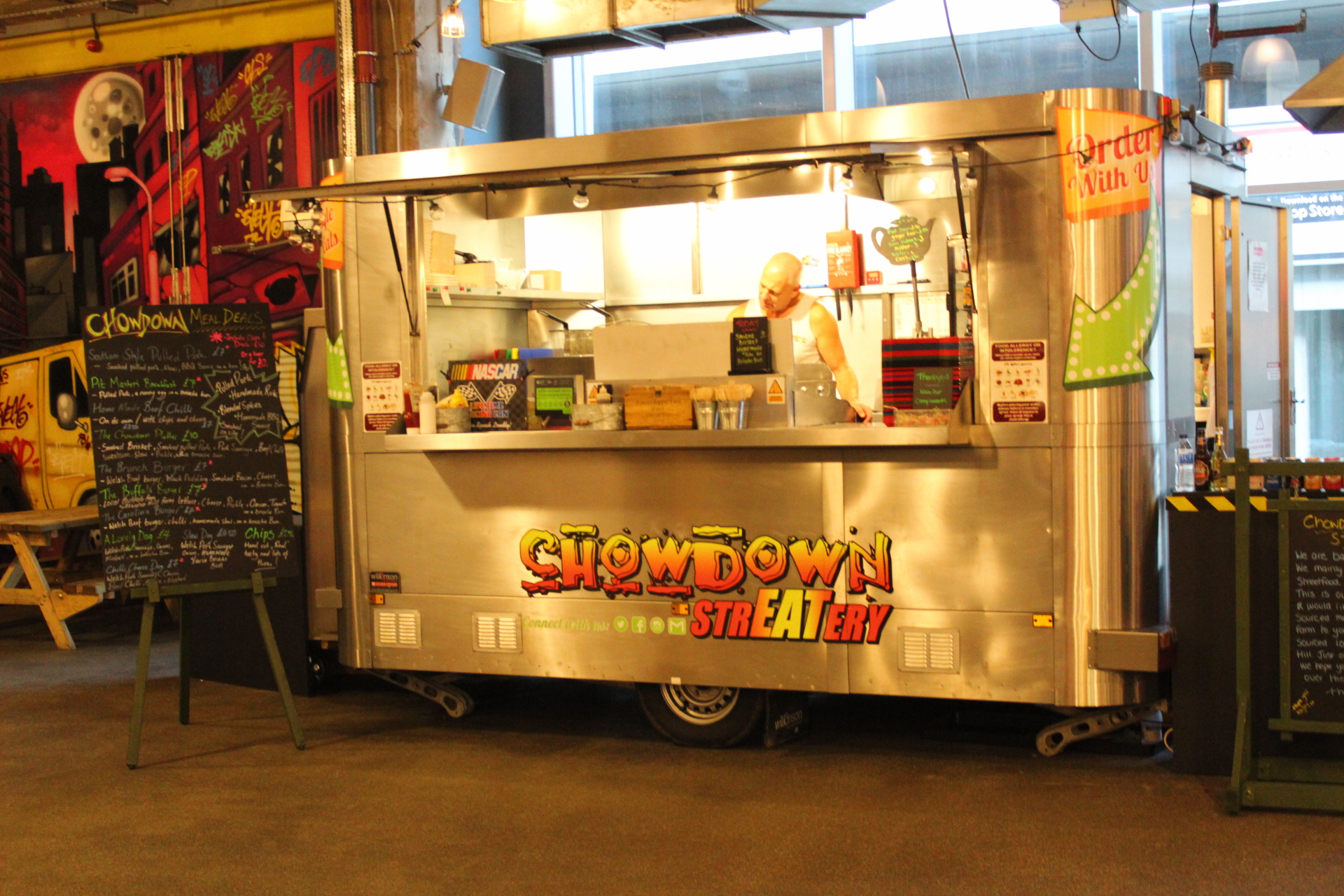 Our little girl was in the mood for some chilli and so our last pick was the Chowdown Streatery, a vividly branded street food van offering American-style street food made with locally-sourced produce. They serve their chilli in various ways, including on a rather lovely looking chilli hotdog, but our little girl opted to keep it simple with a steaming bowl of homemade chilli. The chilli was really good; it had a nice depth of warming flavour to it and wasn't overly spicy (definitely at a level a two-year-old could handle).
Baked In Brick
We've heard very good things about the barbecued chicken tikka wraps, but the real highlight at Baked In Brick is the chance to see the converted Mini Cooper in action! If you've never seen someone barbecue some chicken skewers in the front bonnet of a car before, head this way when you pop into Trinity.
Completing the line-up are Sela Bar, returning with their exceptional grilled cheese sarnies, and Thai Khrim, who must be doing something right in the world of ice cream to have proved such a mainstay of Trinity Kitchen in 2017!
Have you tried the latest line-up in Trinity Kitchen? What was your foodie highlight? Please let us know by commenting below!