If you've been to Edinburgh before, you will probably have walked past The Hub hundreds of times. It sits up near the castle on Castlehill and is a modern, diverse venue that sits within a historic, category A-listed building. The building was created in the 1800s to house the General Assembly of the Church of Scotland and its spire is the highest point in central Edinburgh.
Today, The Hub holds offices and a performance space for the Edinburgh International Festival and also boasts a lovely cafe, perfect for whiling away an afternoon with a friend or with family.
It was afternoon tea that tempted us in during our recent visit. The Hub serve afternoon tea for two for just £25, which is pretty good value considering that you can pay that much for just one person at other afternoon tea venues in the city.
We committed a true afternoon tea sin by ordering two coffees with our tiered cake stand, and they were decent, strong injections of caffeine – just what we needed!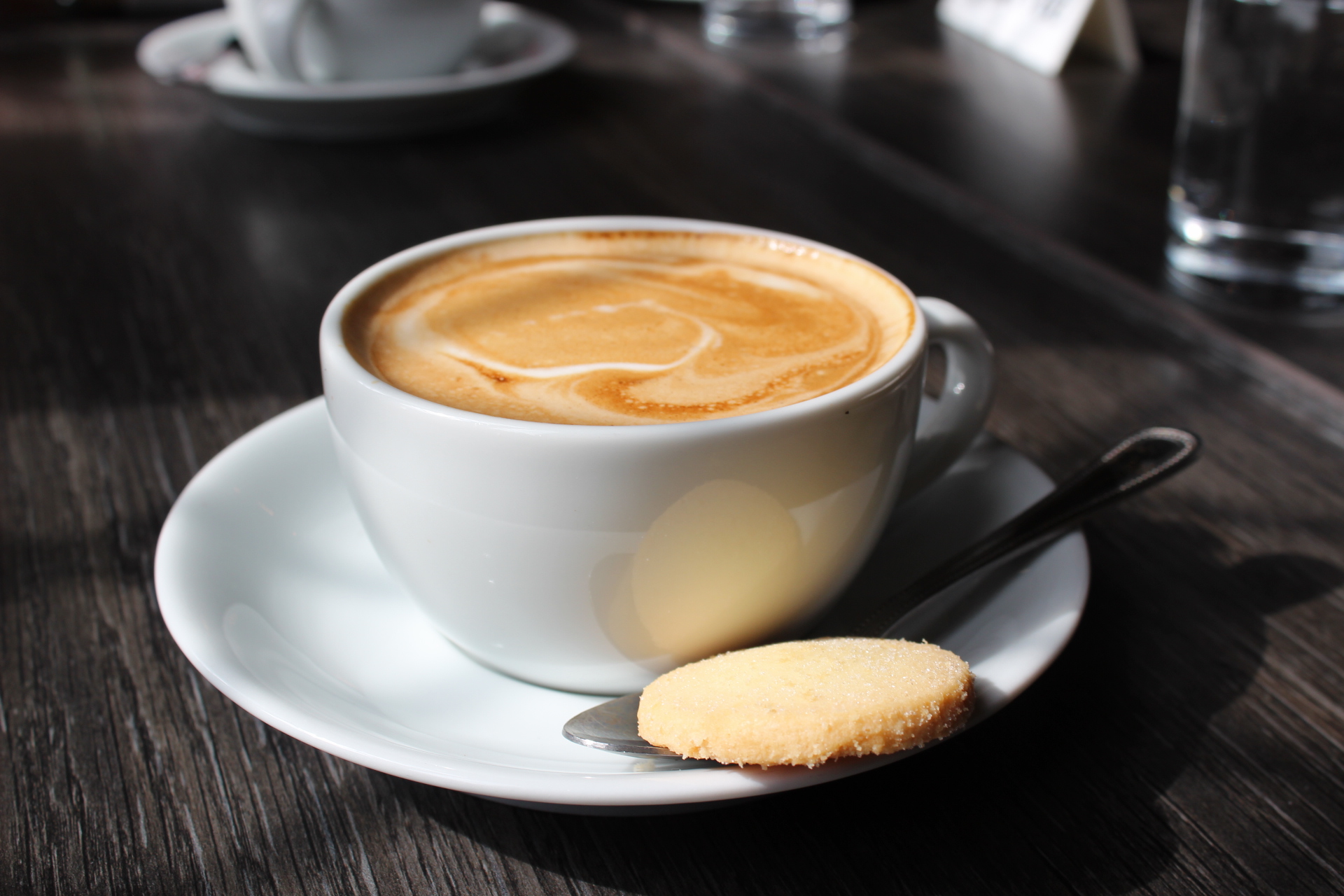 We started out on the bottom tier, the sandwich tier, which boasted such delights as smoked salmon sandwiches, and cucumber and dill sandwiches. The salmon was beautiful, strongly smoked without being overwhelming, and with a decent chunk of smoked salmon encased in the bread, rather than the thin slivers you can sometimes get.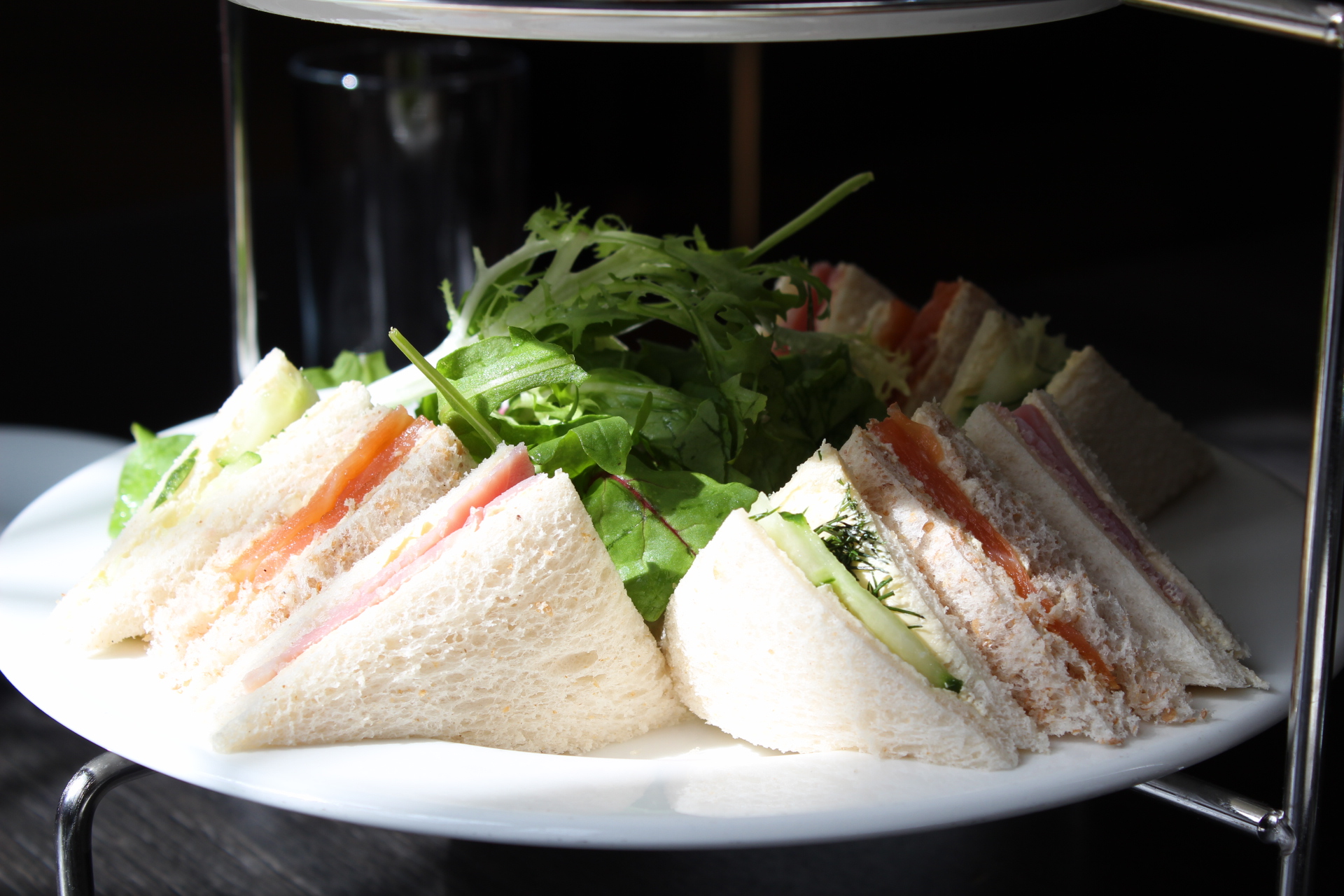 We battled on to the scone layer – always a highlight for us! The scones were clearly homemade, and were served very slightly warm. It would have been nice to have enjoyed them a little warmer. The cream wasn't indulgent clotted cream, but was nice nonetheless. There was nothing to complain about when it came to the strawberry jam, and the combination of scone, cream, and jam put a smile on our faces.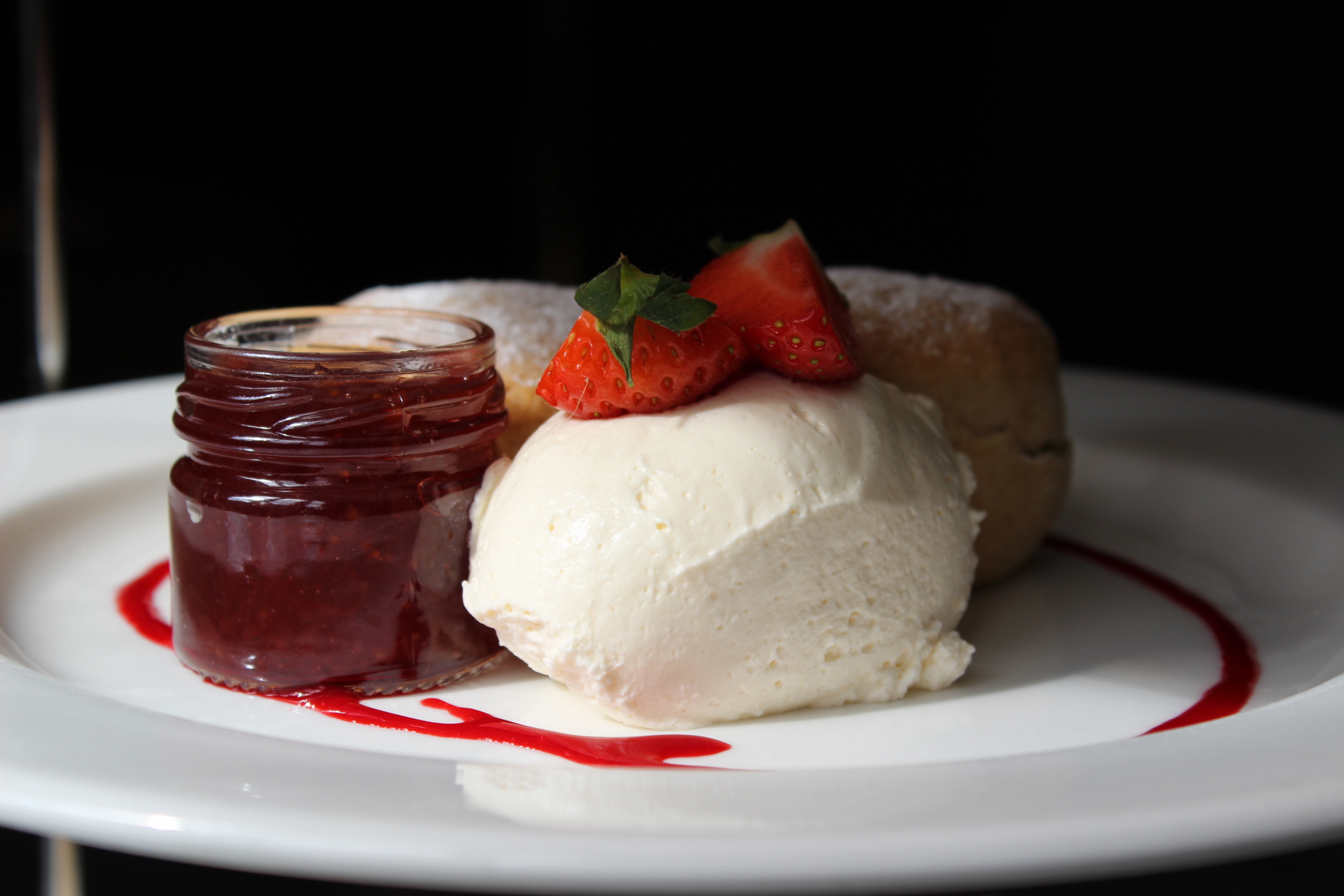 With very little stomach space left, we faced the top layer, which was dotted with beautiful little cakes and tarts. The highlight was the mini lemon meringue pies, which had just the right hit of sharp citrus from the lemon, offset nicely by the pile of cream on top (this afternoon tea, clearly, is not one for the diet-conscious, nor should it be!).
Afternoon tea at The Hub isn't a long, drawn out affair, which to be fair is what you want from some afternoon experiences. This is an afternoon tea perfect for groups of friends meeting up, or families who aren't confident their little one will sit through a long lunch or dinner without getting impatient. The surroundings are really intriguing and the service is extremely friendly and welcoming.
If you happen to be on your way up to see the majestic Edinburgh Castle, pop in and pick up something tasty for the walk up, or settle in for an hour or so with a lunch or afternoon tea; this is one hidden away foodie venue you might be pleasantly surprised to uncover.