It's not often in the world of kitchenware that you come across a product you'd never seen before and it instantly wins a place in your heart! Recently, this has happened to us with the Judge Glassware range for our hot drinks at home.
We drink an awful lot of coffee in our house. We have a Nespresso machine for espresso and a Nescafe Dolce Gusto machine for mochas, lattes, cappuccinos etc, so it is fair to say we get through a fair amount of coffee-machine coffee!
Judge's latte glasses and espresso glasses have quickly become our go-to options for our hot drinks, despite years of using 'favourite mugs' or sentimental mugs. With the coffee that comes out of our Nescafe machine in particular, I have always struggled to find the right size mug that doesn't leave the final product overly watery.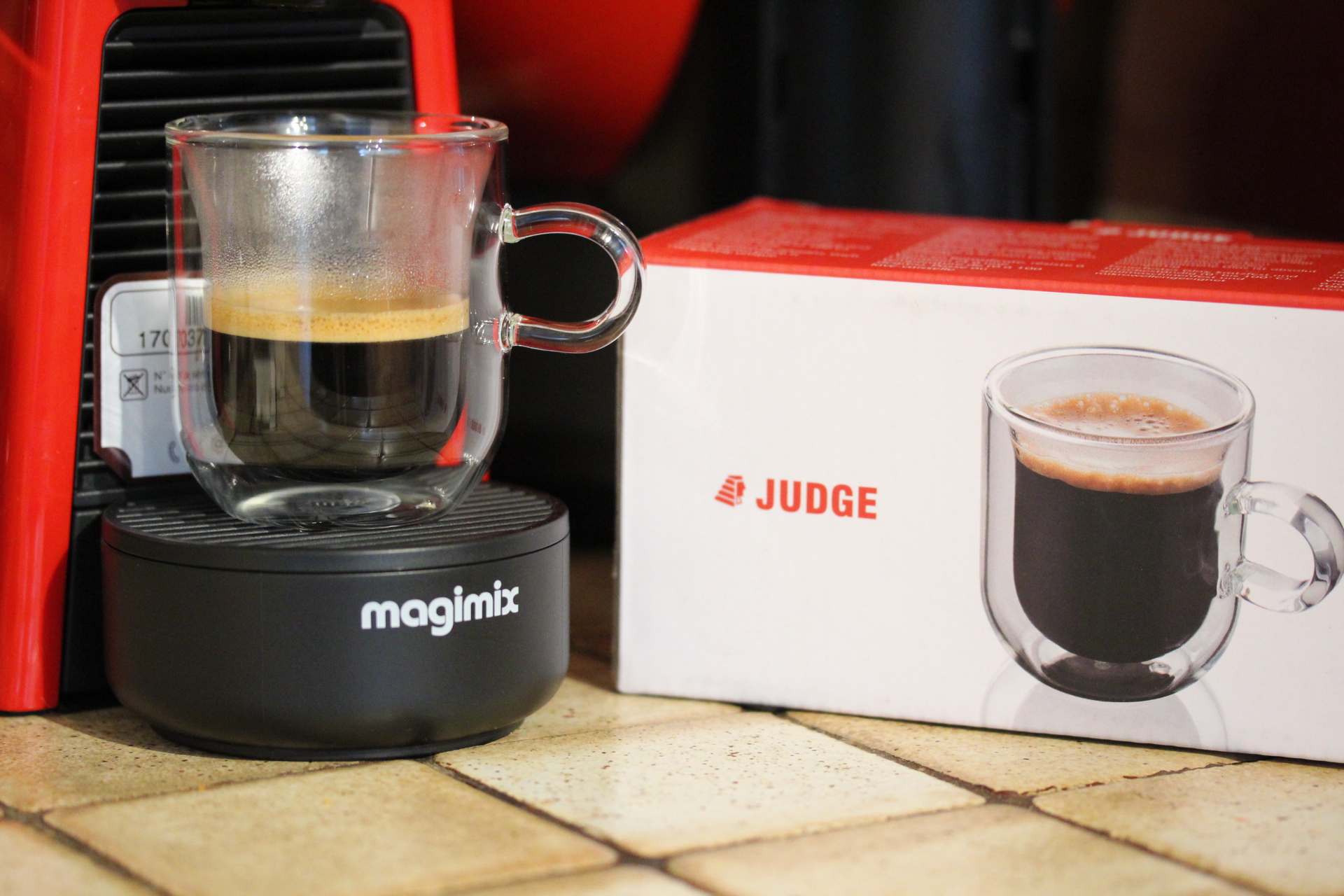 Enter the Judge double walled latte cup. This is thermally insulated using air pocket construction, which means that the drink remains hot but the exterior is truly cool to the touch. Your drink also stays warmer for longer thanks to this insulation, which is good news if you have a little one you're running around after! Similarly, if you want to use this little invention for iced coffee, iced drinks stay cold without any condensation.
The latte cups are just the right size for the coffees our Nescafe machine makes; they remain milky and just as strong as you want the likes of a mocha or a latte to be.
Perhaps best of all, the cups look great. I like how you can see the coffee swirling around as you make it; somehow it just makes it taste better. They are also dishwasher safe – another big tick in the box!
Take our word for it on this product: if you like decent coffee and you drink a lot of it, these little beauties will take up a little corner of your heart!