We used our Lisbon card just minutes after picking it up from the tourist point at the airport, using it to take the metro for the half hour journey to our hotel. When we saw the queue to buy metro tickets we were extremely glad we could just sail through with our cards and not waste time on the boring practicalities of our trip!
Having free use of the public transport system meant that we were happy to hop on and off the metros even when we were only going a few stops. Even though we enjoyed strolling around Lisbon it's amazing how far you can end up walking on a city break, getting from one attraction to the next. Our Lisbon card was a real boon.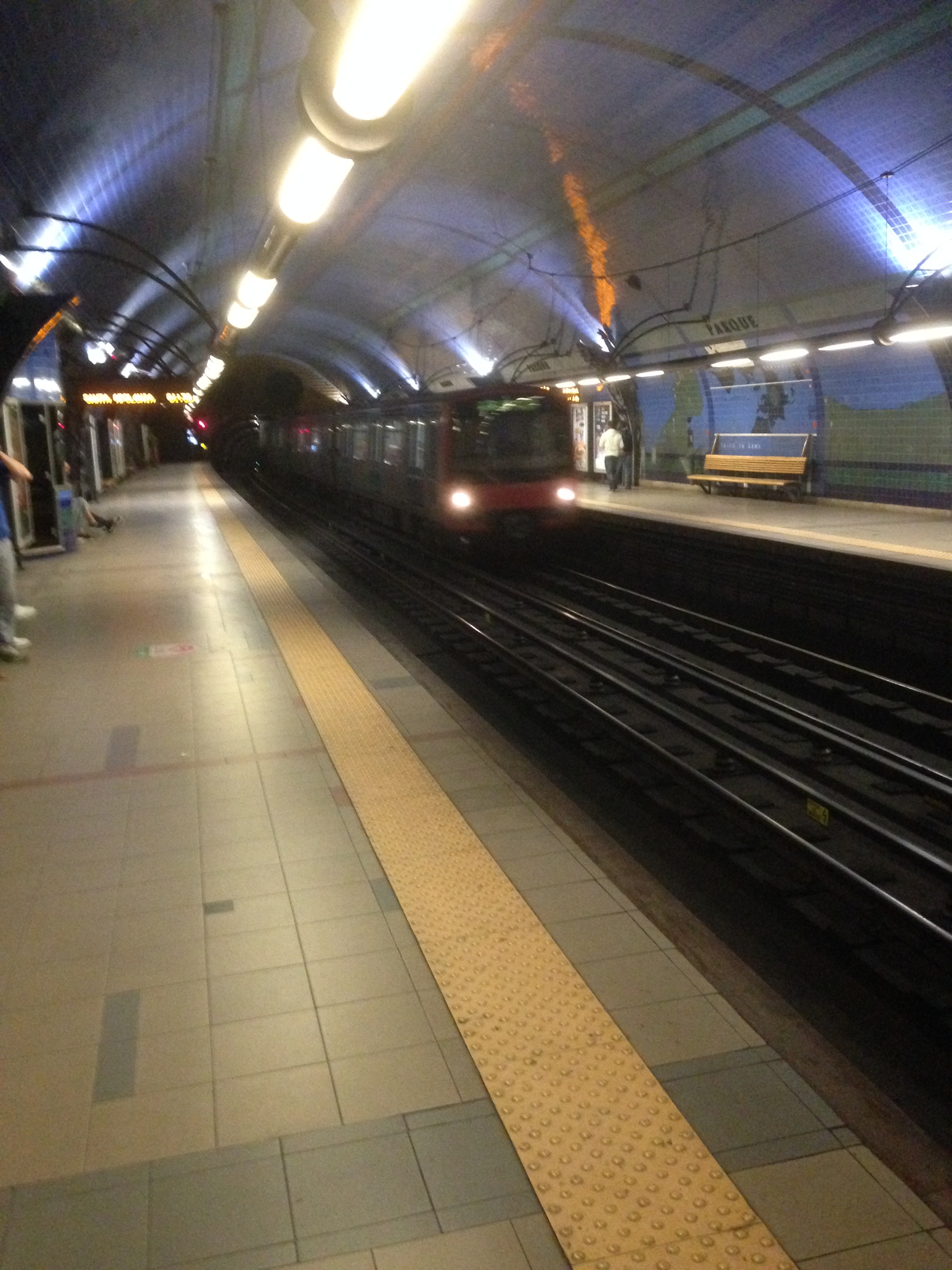 It also includes free travel on the Lisbon to Cascais and Lisbon to Sintra overground trains, which meant that we were able to travel to Queluz Palace, a 20 minute journey from Rossio station, without having to stand in the enormous queue for tickets. It's obviously a very popular line for tourists, with its end destination of Sintra.
The Gloria funicular tram which takes you up to the Bairro Alto is worth it just for the ride, even if you get straight back on but it's also a great way of getting to the Sao Pedro de Alcantara Miradouro, from where there are good views across the city and also a very pleasant outdoor bar with plenty of shade, a perfect place to recuperate with a glass of wine or tinto verano.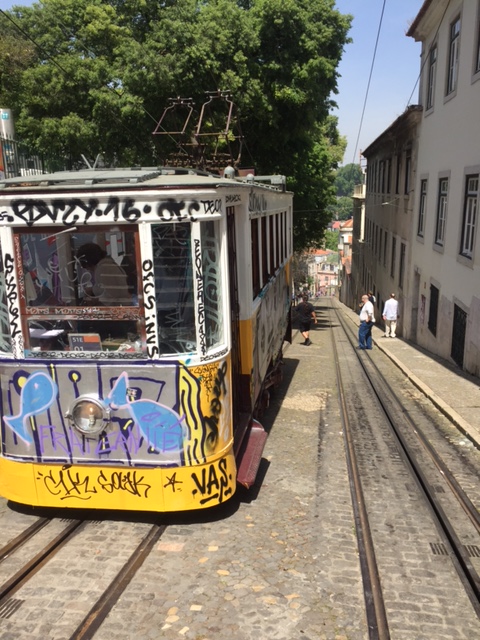 The Bairro Alto is an interesting place to wander round, taking in the church of Sao Roque, the Cervejaria Trindade and the ruins of the Carmo Convent to name but a few of the attractions, which leads you conveniently to the early 20th century Santa Justa elevador, a tourist attraction in its own right but also a good way of getting more great views of the city from the viewing platform (provided you don't mind narrow spiral staircases) and an effortless way of getting back down to the Restauradores Square.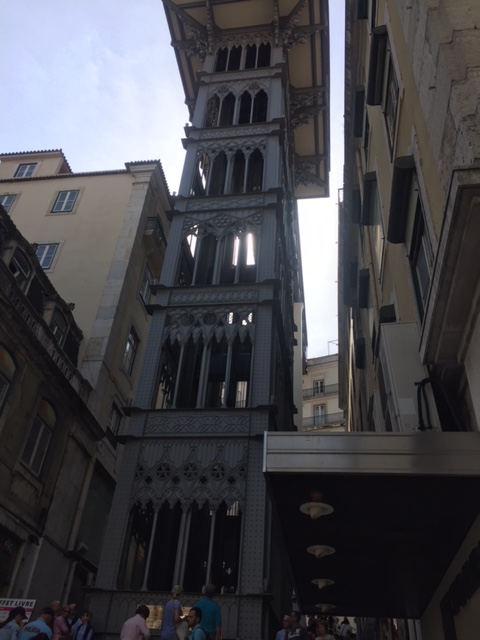 The good news is that travelling on all three funicular trams in Lisbon and the Santa Justa lift is included with the Lisbon card.
Also included are all buses and trams. We didn't use the buses but did pile on to the no 15 tram from Praca de Comercio to Belem along with half of Lisbon – not for the claustrophobic! It was not an enjoyable experience, hence our taxi ride back which was €8 (including tip) well spent! With all the savings made with our Lisbon Card we felt perfectly happy splashing out! You can buy your very own Lisbon Card today right here.