Burgers & More in Harrogate is a truly family-friendly burger joint that finds itself up against stiff competition in a crowded Harrogate food scene. The restaurant is located a short walk from the middle of Harrogate on King's Road, and there are two elements that set this eatery apart from certain other, more obvious options when it comes to a meal out in the town.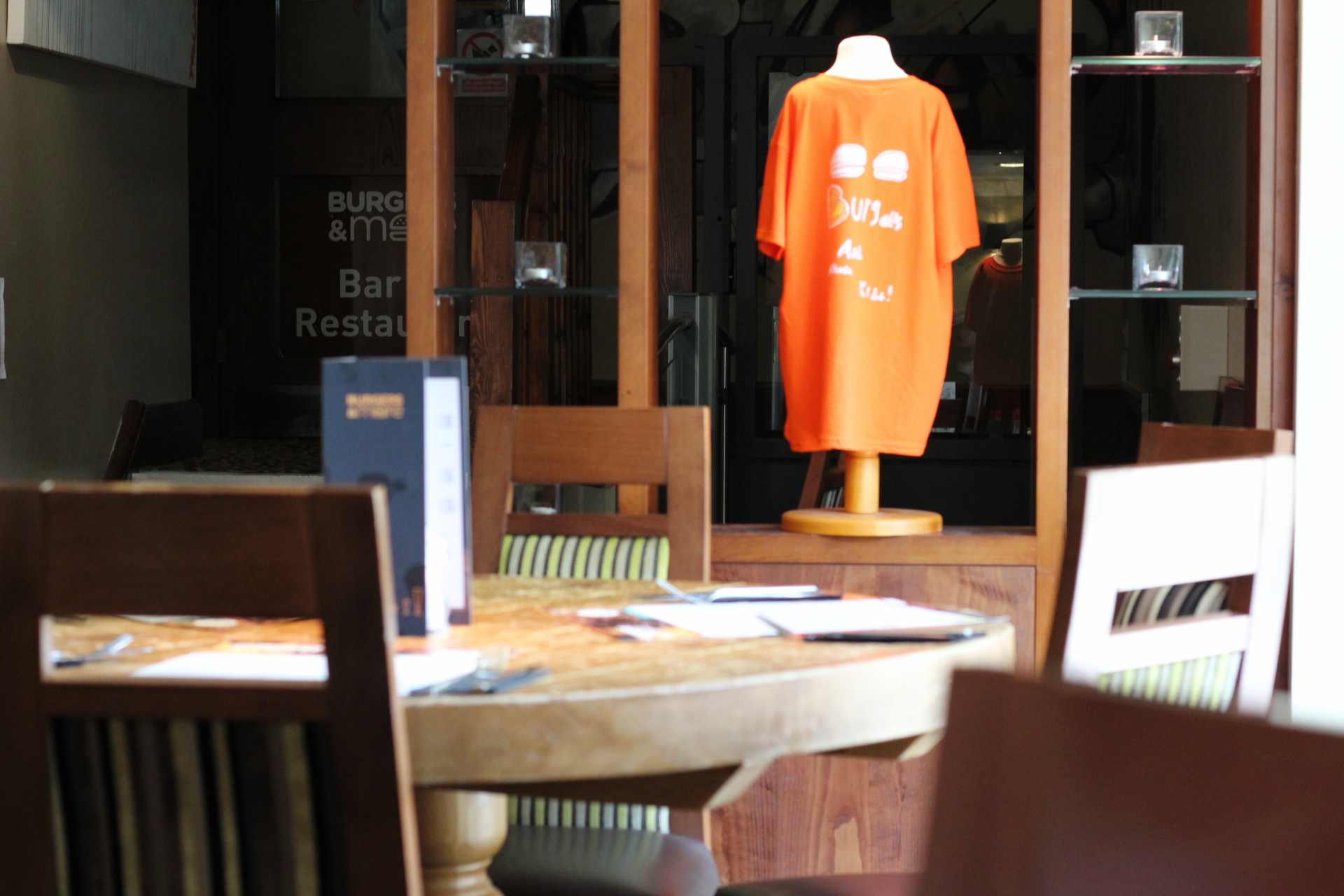 Firstly, the service. If you like your service as warm as your freshly cooked burgers, you've come to the right place. The owners won't think twice about talking you through the menu. In fact, they'll probably pull up a seat and ask about your day at the same time!
The second is the exceptional kids' birthday offer Burgers & More can boast. When you book to have a birthday meal for your little one at Burgers & More, you'll get a whole host of freebies to extend the birthday fun beyond the confines of the Burgers & More walls. You'll get a free family ticket to the Embsay and Bolton Abbey Railway (if your little one loves trains, this is the perfect afternoon out), tickets to a Harrogate Town football match, free cinema tickets to the Odeon, free scoops of ice cream, and plenty more besides! This works out at sensational value, and highlights the close local partnerships that Burgers & More have built up over the past year or so.
These partnerships help to set the food apart as well. Curry sauce from our favourite Harrogate curry house, Shalimar's, is used in the Taj Mahal burger, whilst the huge ice cream sundaes come courtesy of Vanilli's.
As for the food, the star of the show here is the burger, in all its various, creative forms! We tried the Bucking Bronco, a fiery burger with chilli cheese on top and deep fried chillis on the side. The burger was spicy, without being overwhelmingly hot, and it was a real treat with crisp, piping hot sweet potato fries. The menu is full of options for every preference, including a burger with a melting dark chocolate and chilli middle. The beef used is high-quality and you can really tell each patty has been handmade.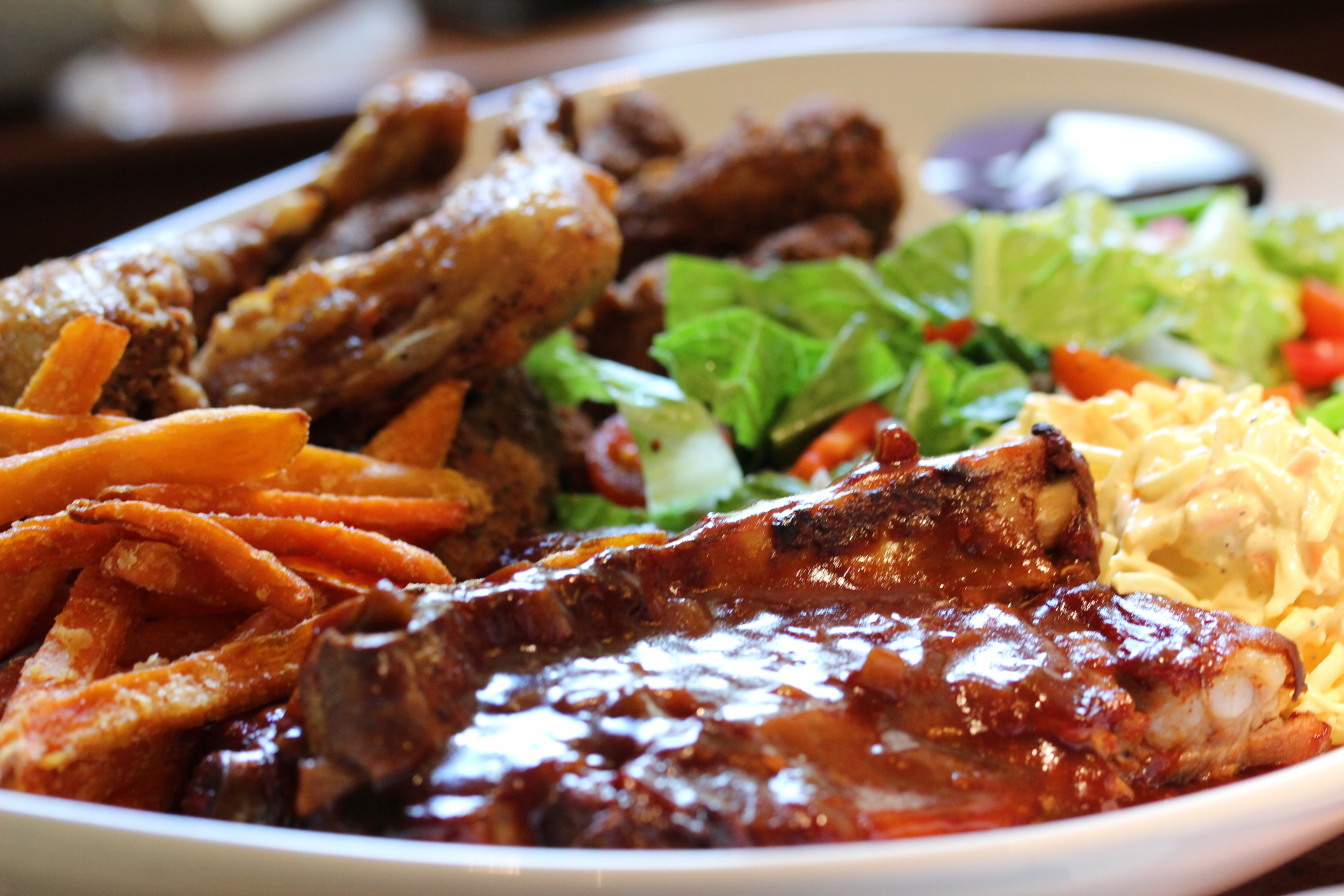 On to the "More" side of the menu, and the chicken and ribs dish arrived at our table on what can only be described as a platter (there were handles carved into the side of the plate to make it easier for one person to carry!). The ribs were coated in a deliciously smoky, sticky barbecue sauce, and the chicken wings were incredibly moreish when dipped into the sauce. The deep fried chicken didn't quite hit the high points of the rest of our meal, but it was still nice when accompanied by some mayo. Credit also goes to our little girl's meal of fish and sweet potato fries. She certainly was a fan!
We managed to find room in our pudding stomachs for two Vanilli's sundaes, one apple crumble sundae with toffee sauce and cold custard, and one with white chocolate ice cream with a dark chocolate swirl and an indulgent chocolate sauce. These were huge, topped with whipped cream, and left us with smiles on our faces (and probably an extra inch on our waistlines). The ice cream sourced from Vanilli's in Harrogate is really nice. This is "proper" ice cream for serious dessert fans.
Burgers and More is definitely worth a try in Harrogate, especially if you have children. Book in for a birthday meal and your meal will even pay for itself with the fantastic birthday packages offered by the owners. We really hope it succeeds on Kings Road for a long time to come!