If you're in Tokyo and you want sushi, you could do far worse than heading to Genki Sushi, near the frantic bright lights of the famous Shibuya Crossing (you may have seen this busy crossing in films or on TV – it's worth experiencing once in person!).
Genki Sushi was founded in the 1960s with the aim of bringing sushi to the masses. Today, it's an accessible option for foreigners; you order by pressing icons of the dishes on a touchscreen in front of you, and the whole menu has been translated into very good English.
Food arrives on little plates on a miniature train that runs around tracks throughout the restaurant. Think of Yo! Sushi and crank things up a bit on the 'over the top' scale and you'll imagine something close to Genki Sushi.
The food is great if you're a Westerner who loves sushi. You can order dishes you recognise from home, and you can mix these in with slightly stranger dishes that you won't be overly familiar with. If you have a little one with you and they're anything like our little girl, you can also order plate after plate of edamame beans to keep them happy!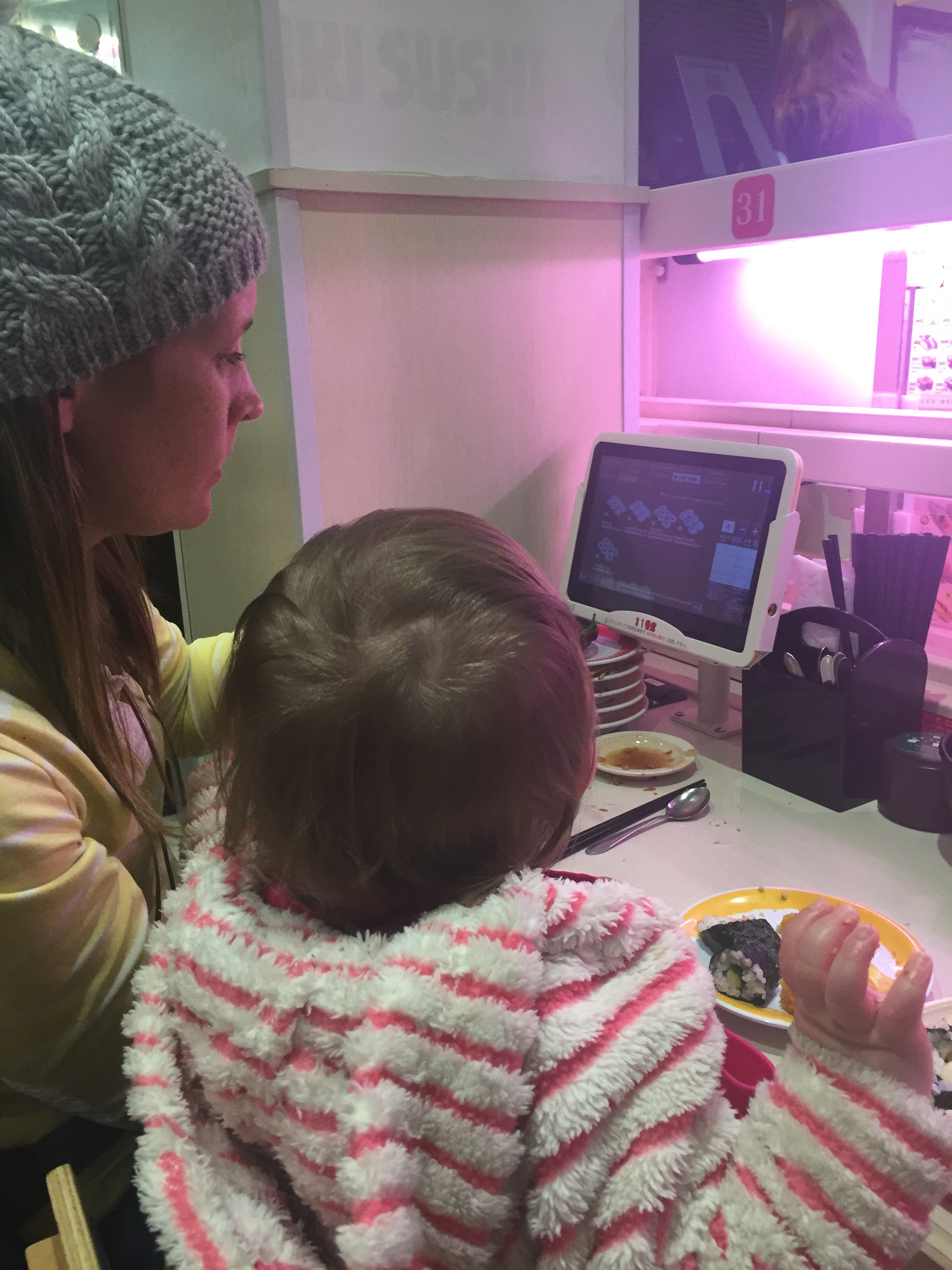 We ordered so much food that we couldn't eat anything else for the rest of the day, and we struggled to spend more than £30 between us, a real bargain considering how fresh everything tasted. This isn't like at Yo! Sushi, where you eye your stacked pile of plates with fear after calculating the total price of your meal out.
If you want good sushi, a glimpse into how Japanese blend everyday life with technology (you will never want to order from a human again after a trip here!), and don't want to break the bank, head to Genki Sushi, after a quick stop at the Shibuya Crossing!