A cruise on Halong Bay is on the wish list of most visitors to Vietnam. If you subscribe to the view that small is beautiful in the world of cruising then you'll love the Heritage Line's Violet. With just six cabins, four of which are suites, this junk is one of the most luxurious vessels on the UNESCO-protected bay and avoids the more crowded areas.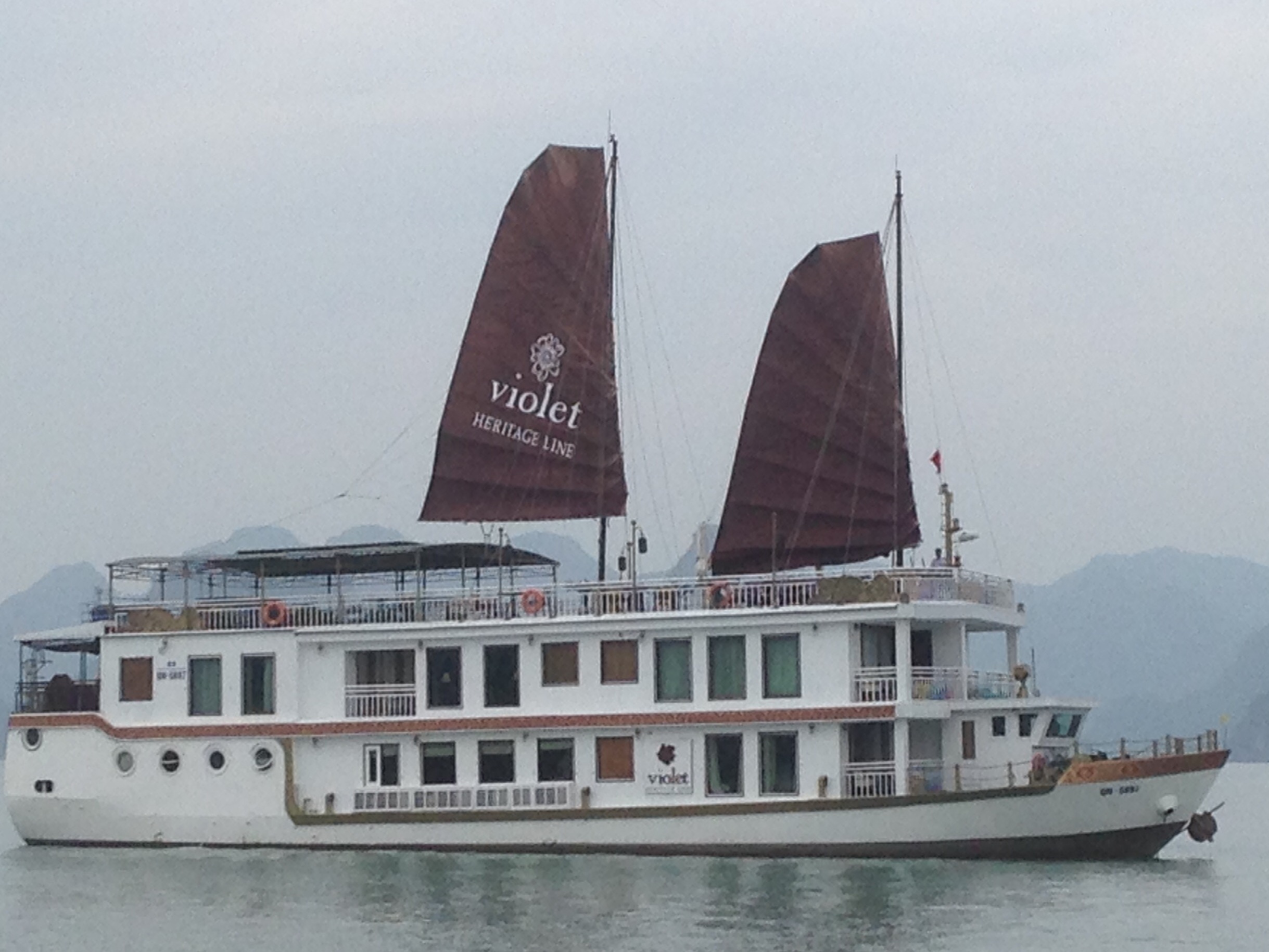 The Violet marries traditional Vietnamese elegance with modern comfort: king size beds, air conditioning, LCD TVs, DVD players, jacuzzi baths but (hardly surprising when you think of it) no wifi. I have to say that the digital detox did us good and made the whole experience even more relaxing.
The atmosphere is rather Agatha Christie Death on the Nile with chaise longues in the suites, brass basins in the bathroom, velvet covered loungers on the private balconies and jazz playing at dinner, which is a five course affair. If this sounds too sedate for your liking I should add that there is plenty of opportunity for activity (just as well since lunch too is a five course feast): tai chi on the sun deck each morning, kayaking in the clear jade waters, swimming, hiking to a viewpoint on one of the islands or climbing the 200 steps to Surprise Cave. If this sounds too energetic then worry not!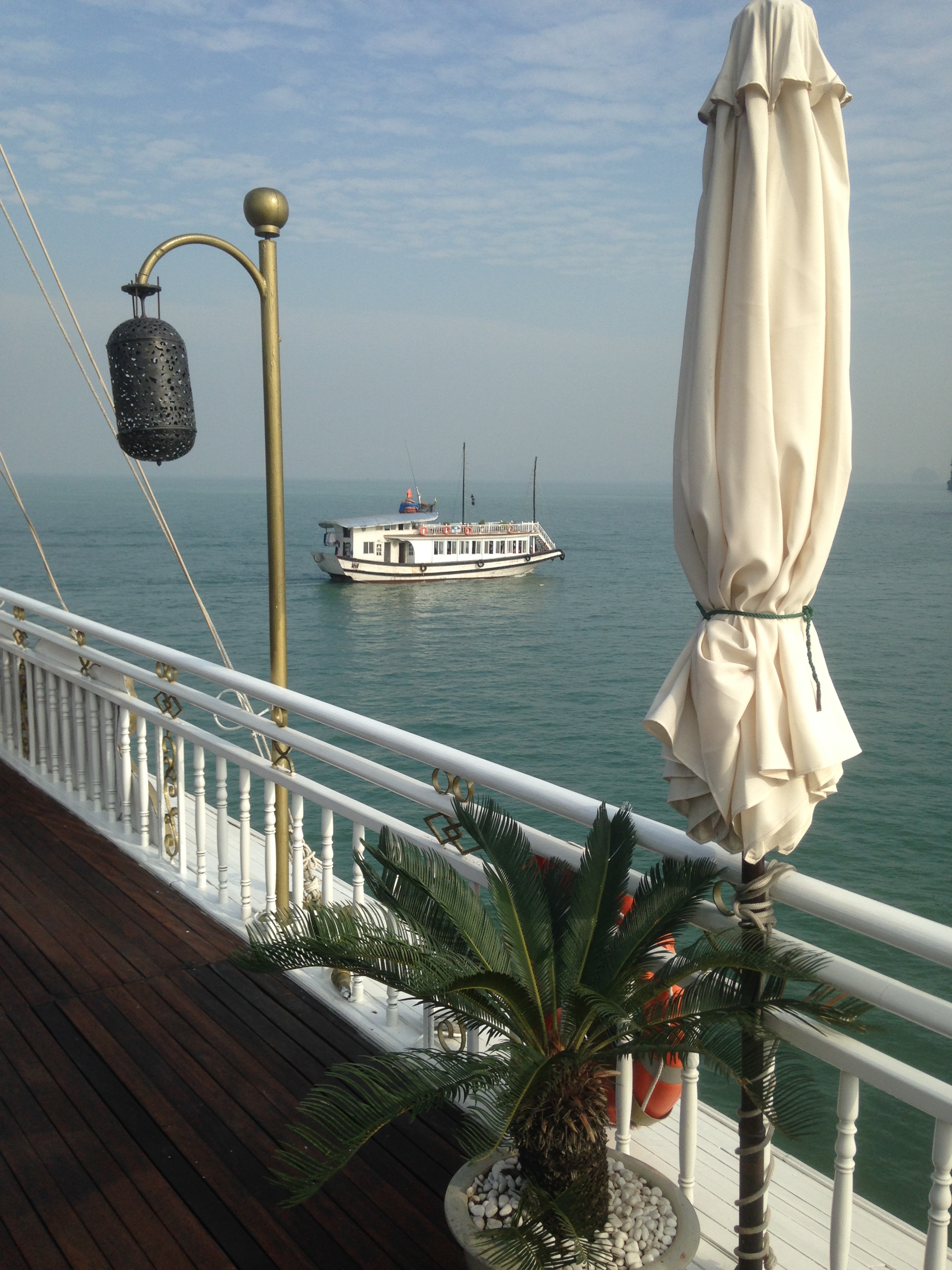 There is plenty of relaxation time for you to enjoy a spa treatment, followed by a sundowner on deck as you admire the stunning scenery of Halong Bay.