OXO are renowned for making gadgets for the home and kitchen that just make sense. We're huge fans of their OXO Tot range and have just finished trying out their Good Grips range in our kitchen. Here are our thoughts on the four time-saving kitchen aids we put to the test!
OXO Good Grips Compact Dust Pan and Brush Set
The OXO Good Grips Compact Dust Pan and Brush Set was a huge win for our kitchen. We use it not only to clear up dirt from our laminated floor, but also to clean up mess around our cat litters, which live in our utility room.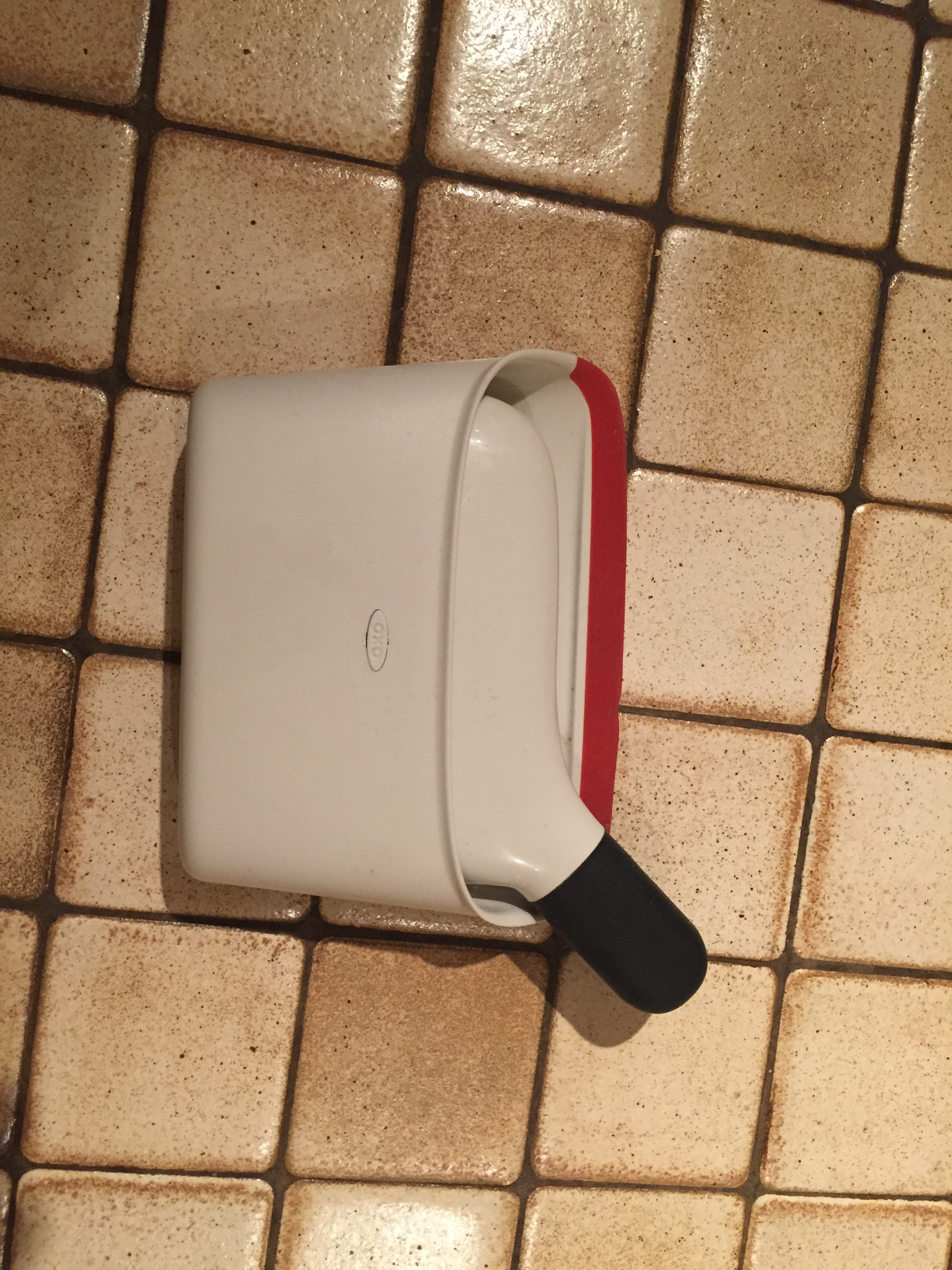 The compact nature of the OXO Good Grips Compact Dust Pan and Brush Set means that it can be slotted to one side near the cat litter rather than kept in a separate cupboard. This is so much easier for a quick sweep through the day and something we wouldn't be inclined to do with a larger dustpan and brush.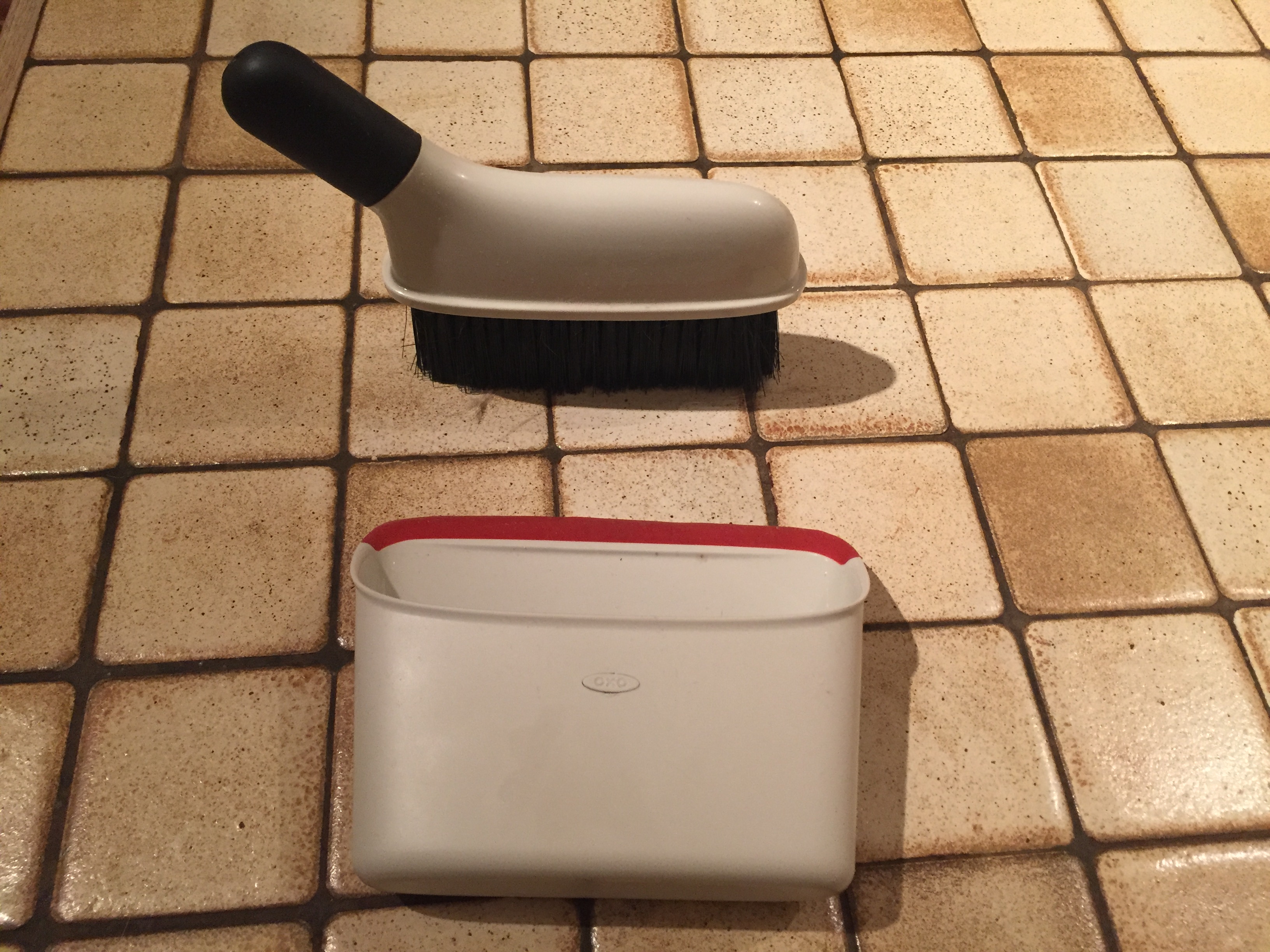 Despite its small size, it doesn't lack anything in the user-friendly department; the brush still packs a punch in terms of being able to sweep a wide area with one motion and the pan holds a lot of debris before needing to be emptied.
OXO Good Grips Easy Pour Veg Chopper
The Good Grips Easy Pour Veg Chopper is a real time saver that we now use day in, day out. It chops veg into almost entirely equal chunks and works with nearly all veg (and fruit). We love using it for things like aubergine, which can take an age to chop, but it comes into its own with onions! This kitchen gadget turns onion chopping from a chore into a 20-second, no tears experience. If you want to consider one time saving item from this list, this is our 'star buy'.
OXO Spiralizer
If you, like us, have had days where you decide you want to mix up your food's appearance to help your little one stay interested in new foods, the OXO spiralizer works a treat. There are three ways to cut your fruit or veg (spaghetti cut, fettuccine cut, and ribbon cut) and this really helps to bring your fruit and veg to life.
Our little girl loves fettuccine style pear and spaghetti courgette. If you're looking to encourage baby led weaning or get your toddler interested in new types of food this is a wonderful kitchen aid.
OXO Good Grips Kitchen and Herb Scissors
You can buy some really awful kitchen scissors if you aren't careful. These, though, are fantastic. First of all, they do actually cut, which is something that can't be said for all scissors and they have worked a treat when it comes to cutting herbs to bring in from our herb garden.
What they really excel at though is being cleaned. With a safe, easy to use process to take the blades apart, the scissors then clean easily in the sink or in the dishwasher, so you won't have to spend ages trying to clean the parts of the blade that you can't easily reach.
OXO as a brand really think about what parents want and need in the kitchen in order to save time and fuss. To have a look for yourself, check out the OXO website.