We love Leeds, but it cannot be denied that the independent food and drink scene in Harrogate is largely thriving, despite the rather unfortunate decision to allow a few too many chain restaurants into the town. One of the real gems of the town, in fact possibly of the north of England, is the Champagne Concept.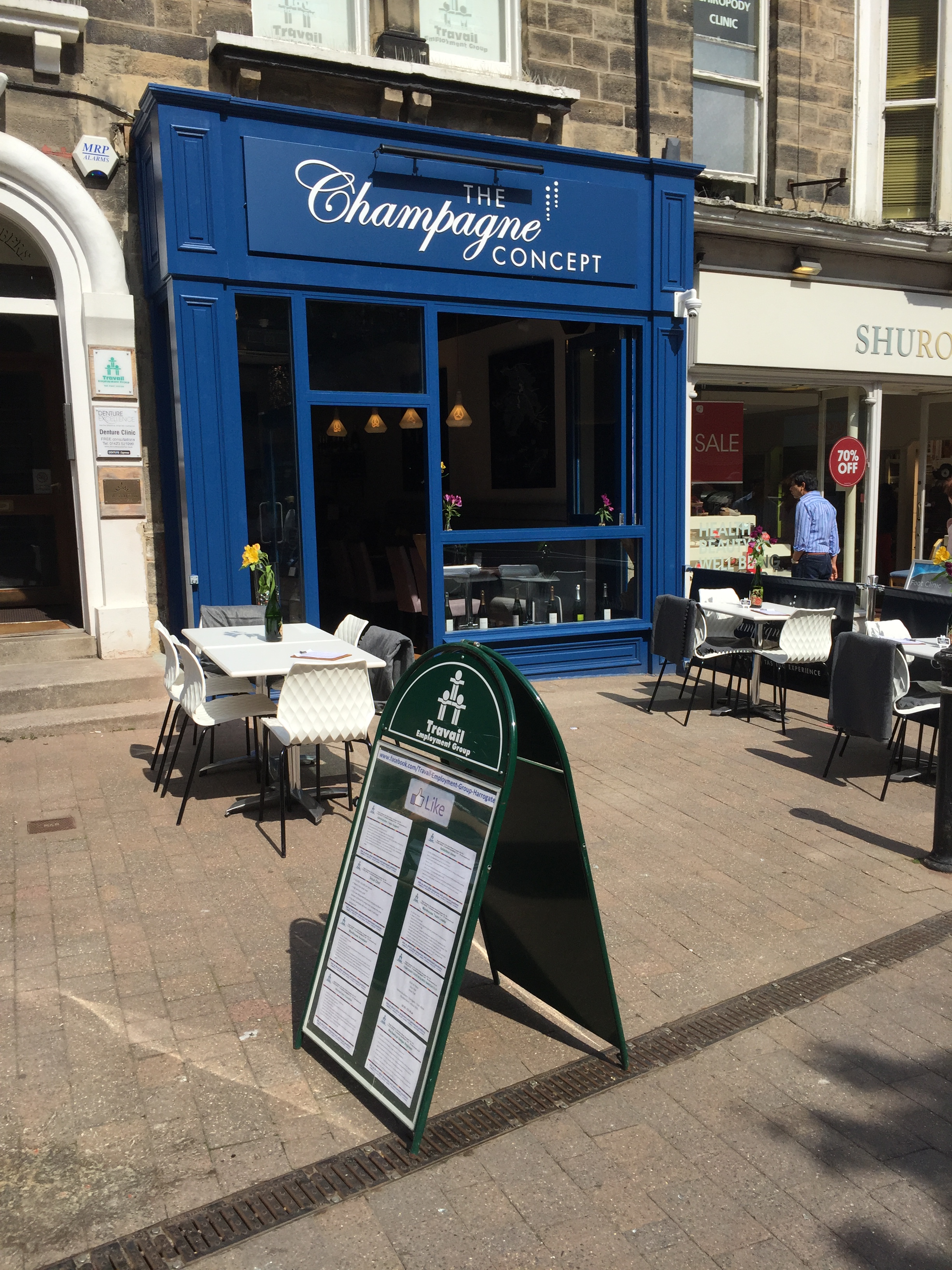 Walking into The Champagne Concept, you might for a moment find yourself lost looking at the fabulous array of bottles on offer whilst fearing you don't know what to order given that none of the well-known big houses such as Dom Perignon, Lanson or Veuve Clicquot are on offer here. Instead, you'll find offerings from the boutique producers who are in actual fact the ones who grow the grapes for the big name houses in the first place and who nowadays make some pretty amazing champagne themselves.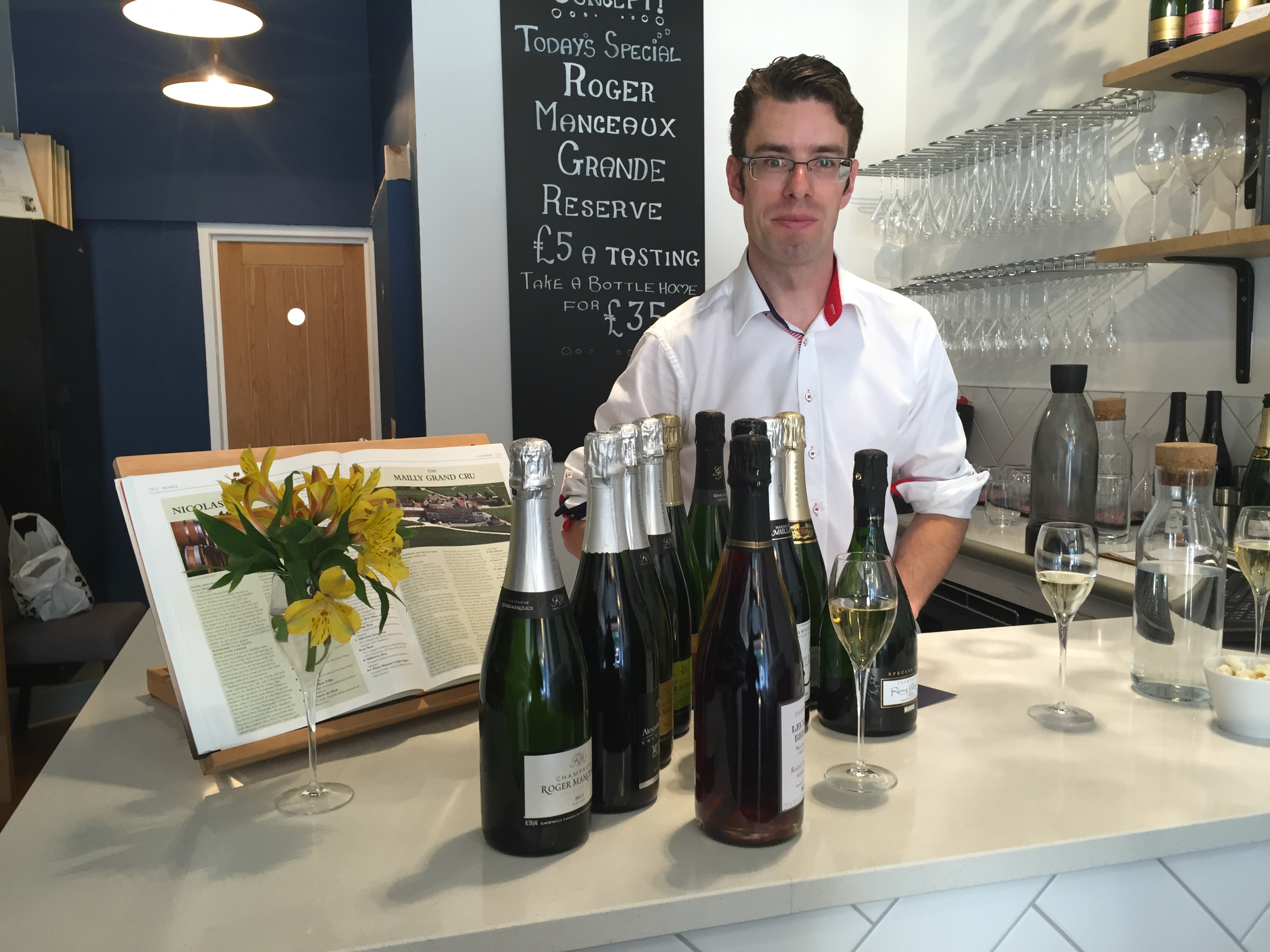 Once you've decided on your tipple of choice, you can sit down for a drink, indulge in a tasting session with as much input from the knowledgeable and engaging Laurence as you would like (don't worry if you just want to try the champagne without knowing the background to it) and you can even enjoy a champagne brunch on a Saturday or Sunday (with other days available if you request in advance). You can also just pick up some excellent value champagne to take home with you. The Champagne Concept offers something for all fizz lovers.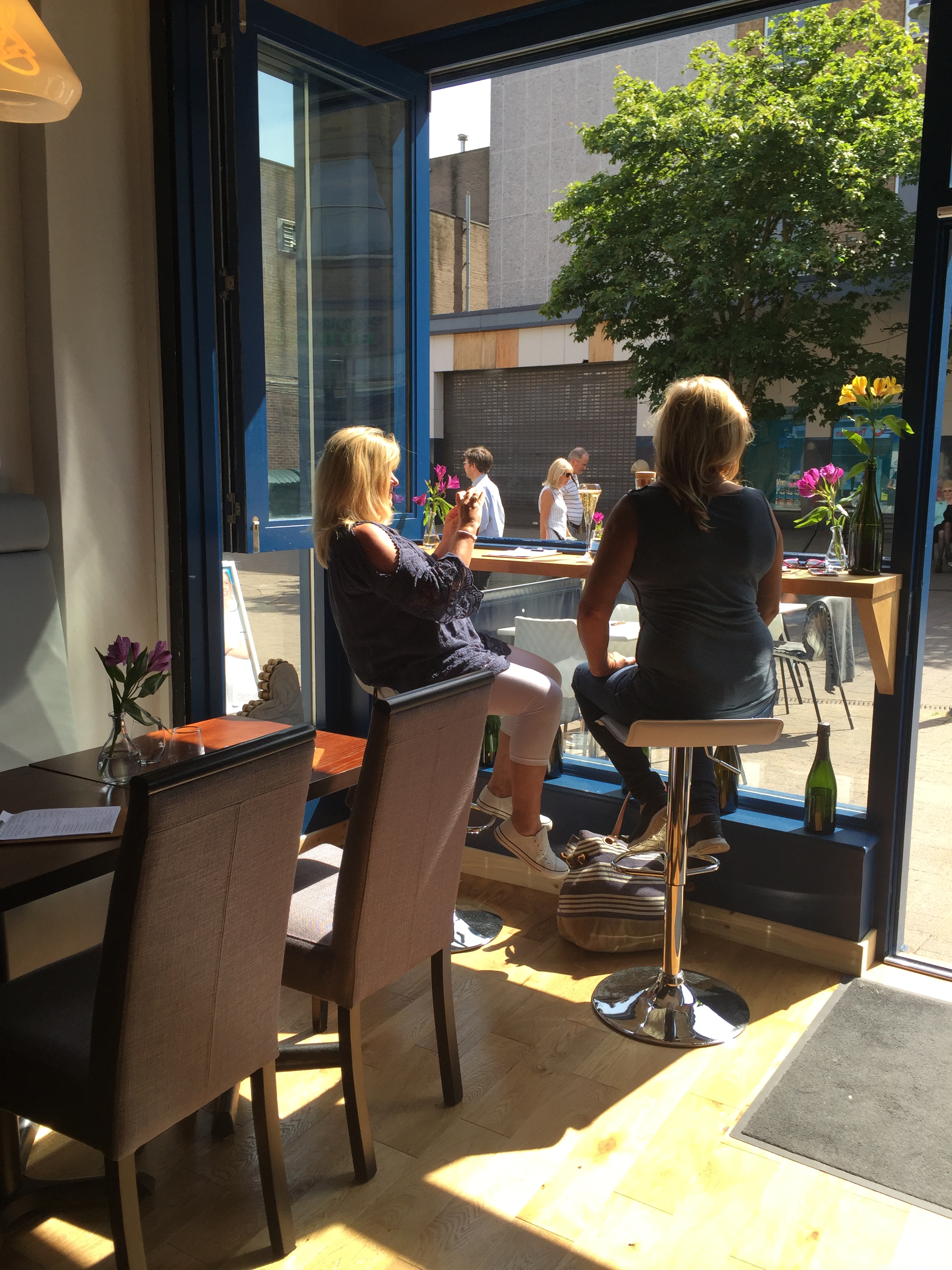 We had the great pleasure of being invited for a tasting session and it was the most informative and interesting wine-related tasting we have ever experienced. This is praise indeed given that we have previously enjoyed champagne evenings at other restaurants, a tour of the winelands in South Africa, and a tour of Denbies in the Surrey Hills!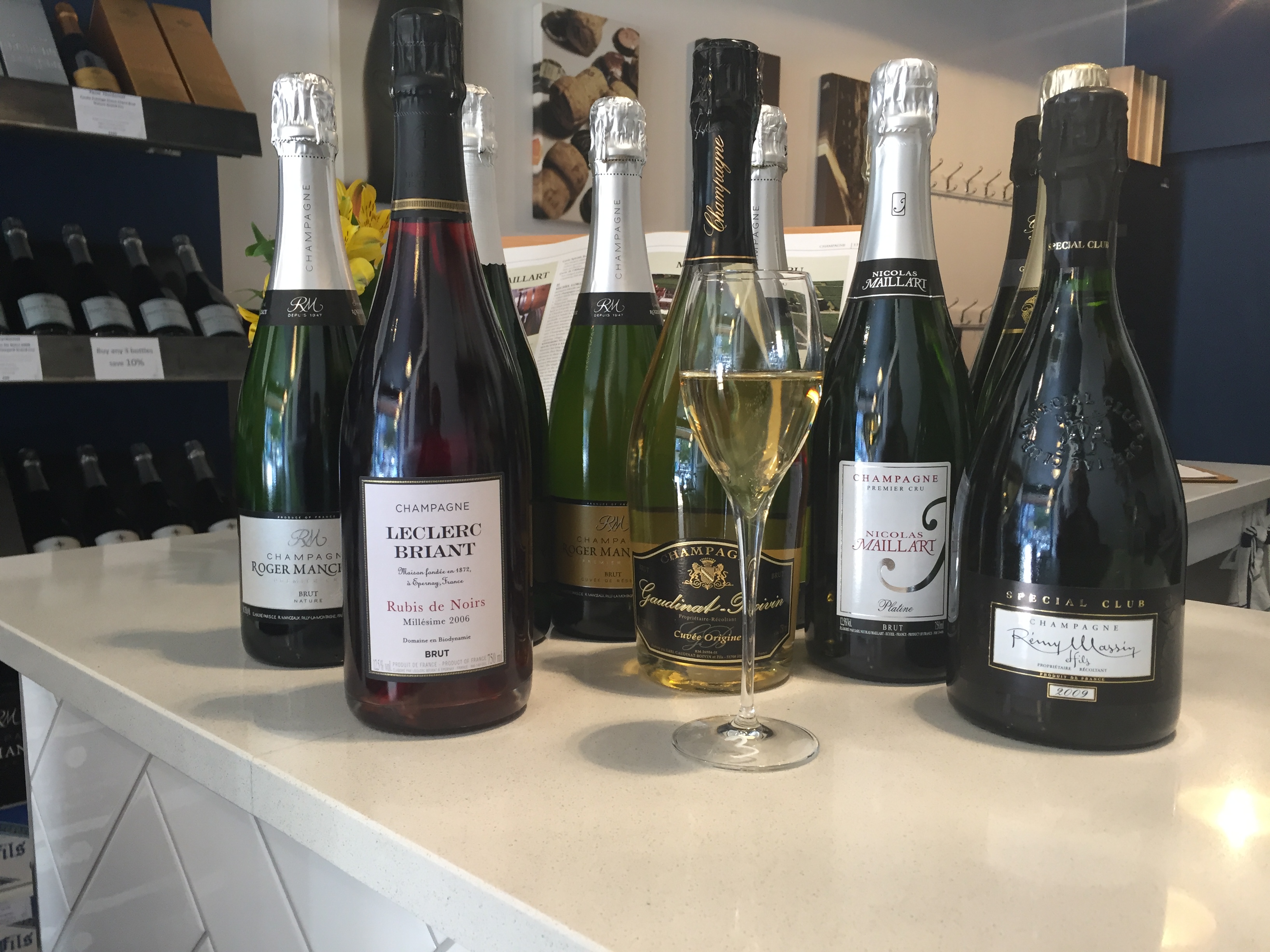 With the tasting itself, the real beauty was that it was essentially (though relatively blindly in terms of knowledge!) led by my tastes and interests. When I mentioned I was intrigued by the way sugar levels have changed in champagnes over the years, Laurence was fantastic at helping me explore this interest by directing us to a zero sugar (brut nature) champagne. It was very complex and unusual, though wasn't quite to my taste. As well as this, there was the chance to try a champagne that was largely of made up of the meunier grape type (one of the three grape varieties used to make champagne) which is the kind of experience you only get by visiting a grower's vineyard (or more easily and perhaps more enjoyably visiting The Champagne Concept!).
The other three champagnes I tried gave me the chance to refine my tastes, again something that Laurence helped with and enabled the tasting to feel very personalised, interesting and insightful. I found myself finally trying a special club champagne, something that you really need to speak to Laurence about as he can give you far more detail about it. Suffice to say that special club champagne is truly magnificent to drink and wonderful to learn about.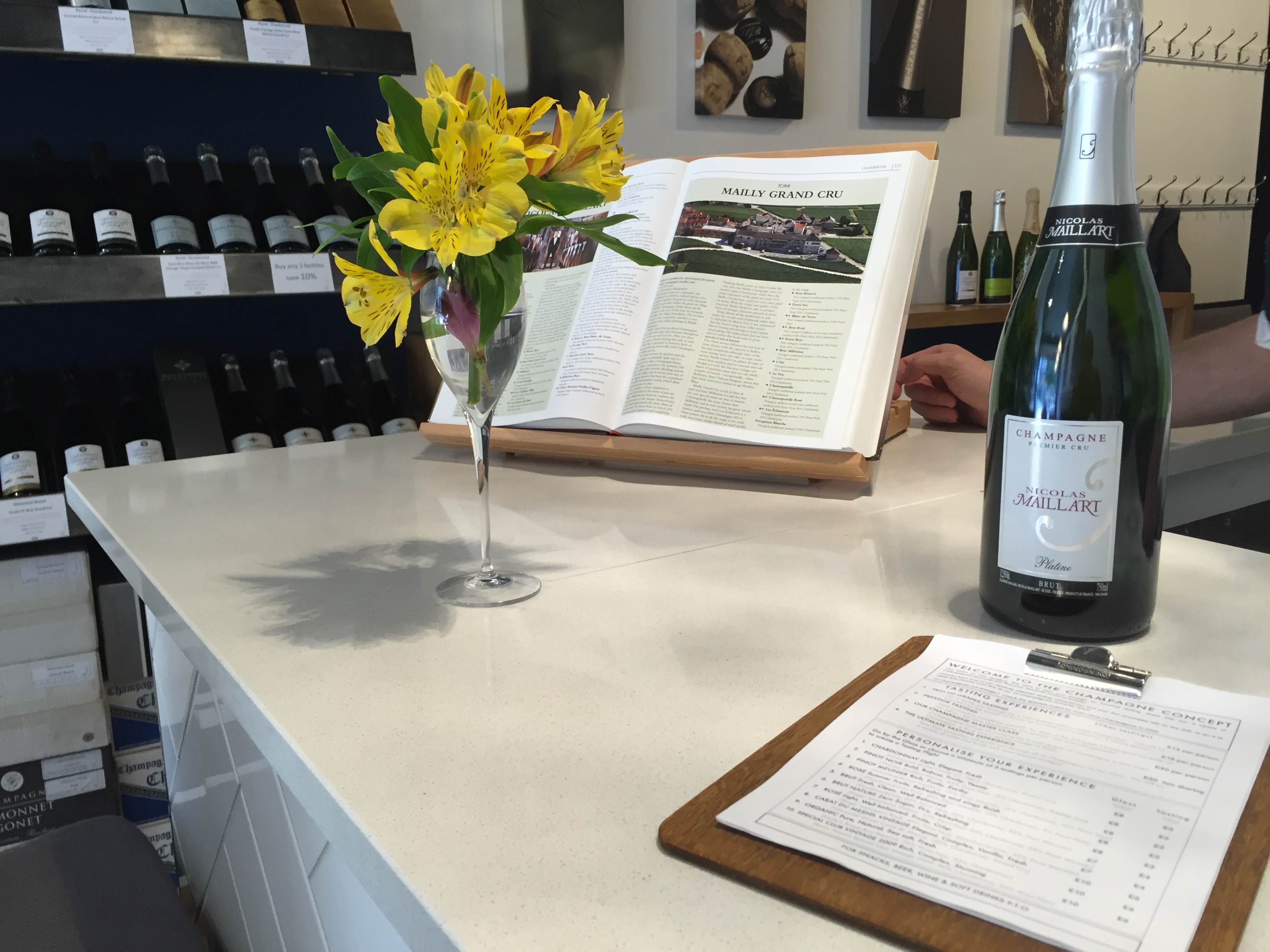 All in all, after my tasting was over, I found myself looking around the shop and realising that not only had I managed to refine and learn about my taste in champagne but also that there is a wider world out there beyond the big names. With tastings ranging from £15 up to £30 a person and individual tasting glasses starting from only £5, there really is no excuse not to pop in and broaden your champagne horizons if you're keen on wine or find yourself looking for a different experience.
Once you have fallen in love with the champagne on offer here, worry not. They are on Deliveroo (really so you can get champagne delivered to your door for that spontaneous celebration or simply just to enhance an evening in), they deliver anywhere in the UK, and of course you can always do the old-fashioned thing by popping into the shop. In my opinion, this could easily become a place you will likely find yourself coming back to time and again; after all, it was Napoleon who famously said "Champagne! In victory one deserves it, in defeat one needs it".
Where it is: The Champagne Concept, 22a Oxford Street, Harrogate, North Yorkshire, HG1 1PU
Reservations: 01423 527823
Online shop: http://thechampagneconcept.co.uk/shop/