Very few hotels successfully pull off the feat of being suitable for families and for those staying on business. Crowne Plaza Leeds not only manages to pull this off, but it does so in quite some style.
Crowne Plaza was a hotel that we had previously recommended to friends and families visiting us, so we were delighted to have the chance to finally try out the facilities for ourselves. In addition, I had previously booked customers into the hotel during my time as a business travel consultant and always found the staff on reception very helpful and nice to deal with. I was intrigued to see if my warm first impressions carried through when actually staying there as a family.
Located in the centre of Leeds on Wellington Street, the hotel is a short walk from the train station, and boasts its own secure and reasonably priced (for Leeds!) car park for those bringing a car.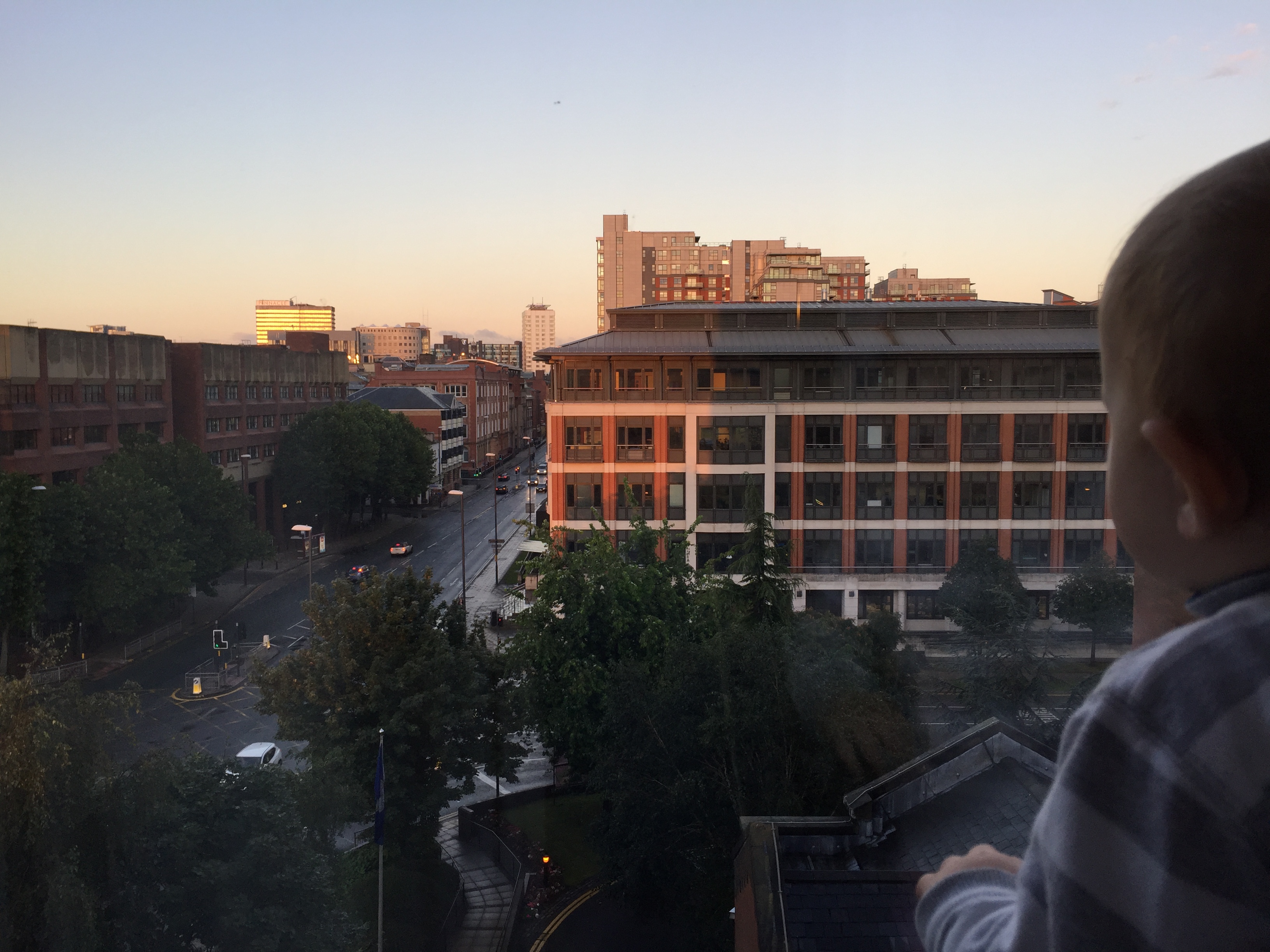 Location-aside, though, what makes this hotel ideal for those on business and those staying with family? Well, here are a few factors to bear in mind!
The Spirit health club is wonderful for winding down after a hard day's work. There's a fantastic swimming pool and spa area for lounging around, and a kid's pool as well. If you want to spoil yourself, there are various treatments available. The spa was blissfully quiet when we went along after dinner on a Friday evening.
There are rooms suitable for every occasion and with all the right amenities for all groups. Travel cots can be provided in the family rooms, which also come with the option to get interconnecting doors. There are coffee and tea facilities as standard, and some nice cookies as well to give you that extra little energy boost! For business travellers, standard rooms come with high speed internet, 24-hour room service, and the rooms are spacious and comfortable enough to work in and then wind down in.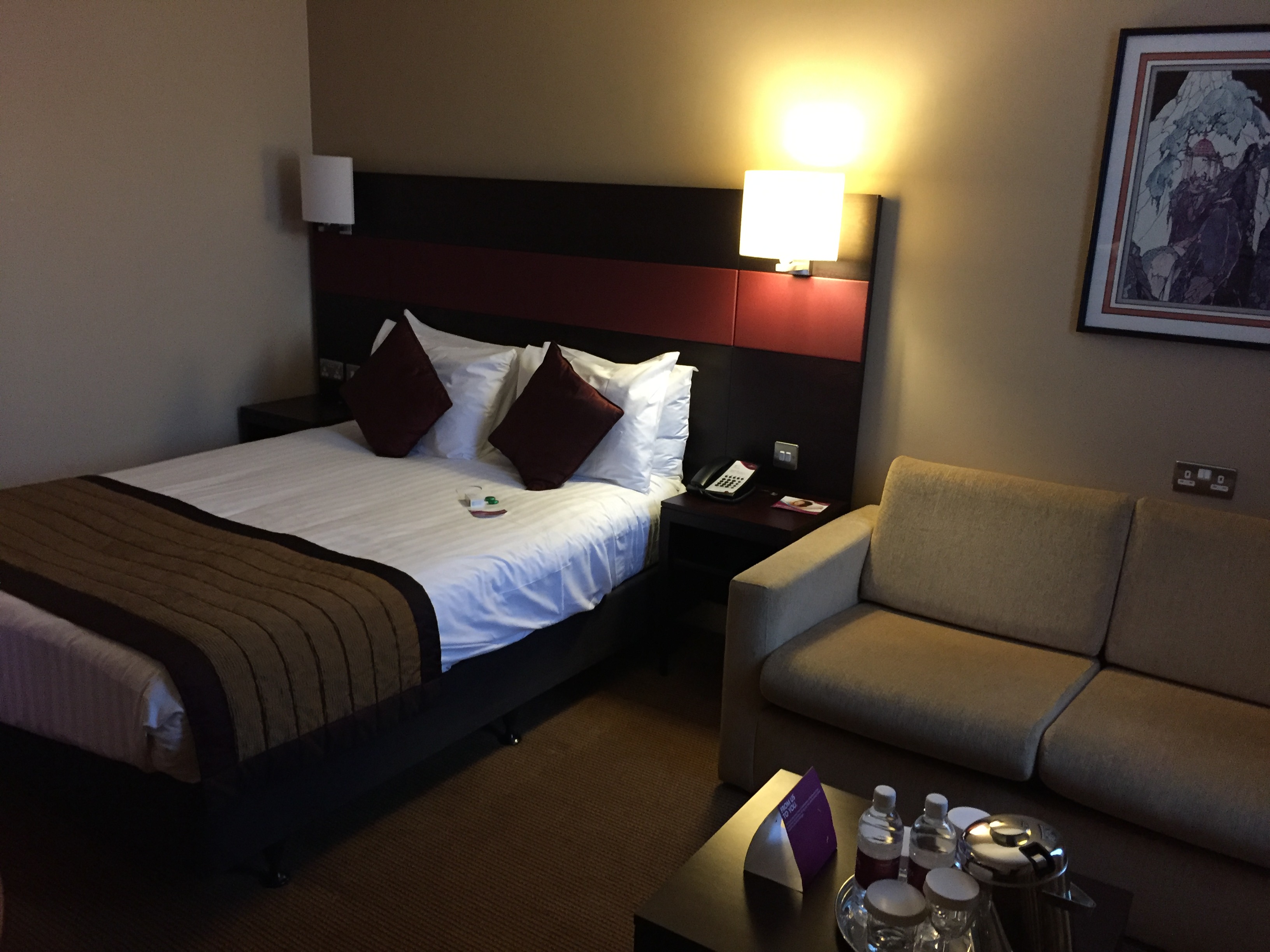 Parking at weekends comes in at £10 for the night. You won't find many better rates in the centre of Leeds. £15 during the week is still a decent rate and the on-site nature of the parking means that this is a perfect base for those who are often on the road and don't want to have to faff about looking for a car park.
There are meeting rooms on-site, with freshly prepared food (not just tea and biscuits!).
The Kids Stay and Eat free policy really can save you a fortune and means that you won't find yourself questioning the price of choosing the lazy option by enjoying dinner at The Grill restaurant.
A wide-ranging breakfast buffet offers a well-cooked full English option (including a choice of eggs and different types of sausage!) alongside continental and healthy options. Breakfast is served by very friendly staff, who will also keep your coffee mug topped up without you asking for more.
All in all, our experience at Crowne Plaza Leeds was very positive. Our standard room perfectly suited us and our one-year-old (there was more than enough room to set up her travel cot). After putting her to bed, we made full use of the range of TV channels, catching up on some sport while she slept soundly. We wouldn't hesitate to recommend Crowne Plaza Leeds as a top accommodation spot in Leeds, no matter your reason for being in the city.