Edinburgh Zoo is one of the capital's biggest attractions. It's world-famous for its conservation efforts and thoroughly deserves its status as one of the best zoos in Europe.
If you're heading to Edinburgh this summer with family, though, is it really worth checking out, when Edinburgh holds so many other attractions?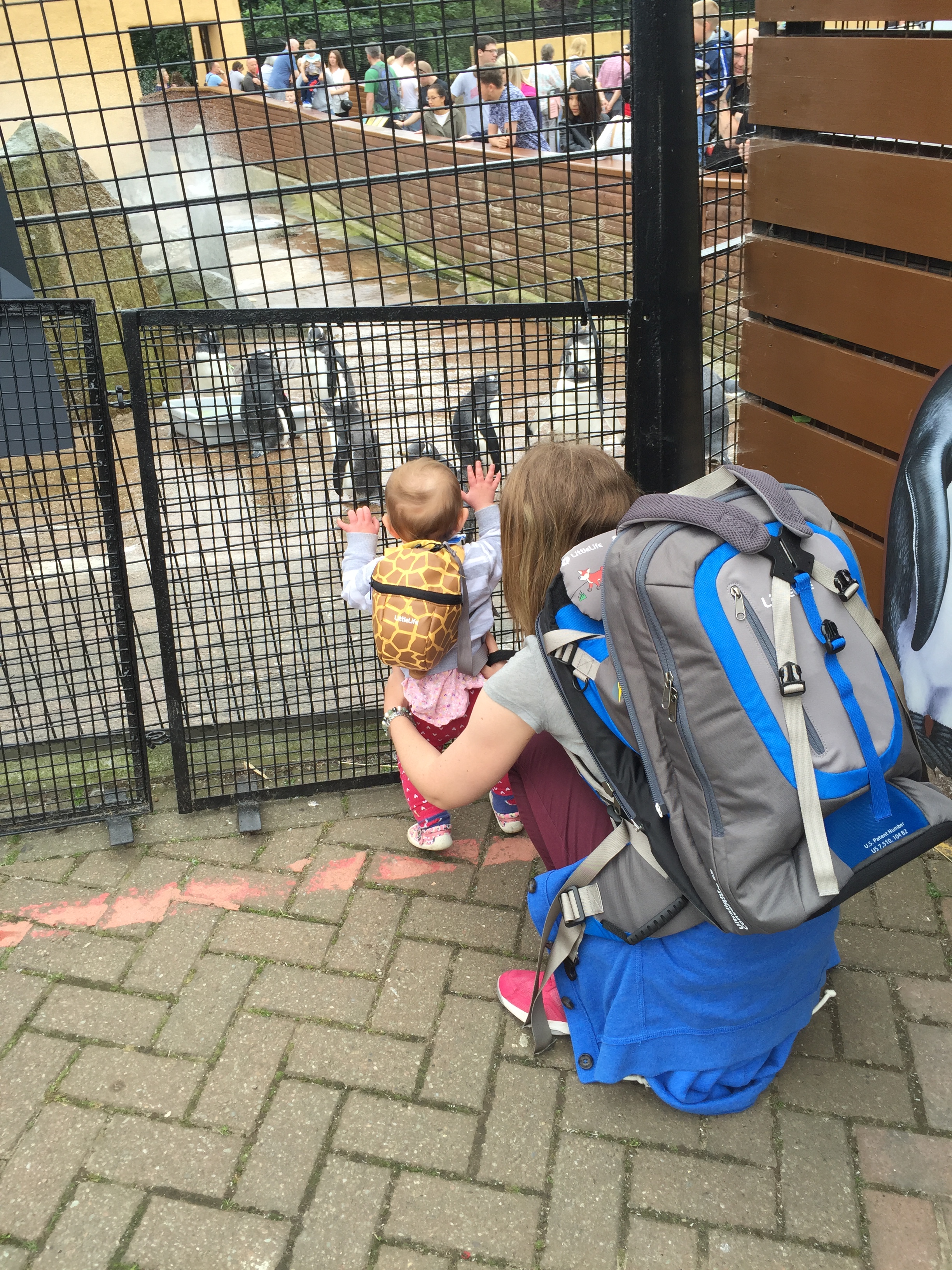 Well, we were fortunate enough to be invited down when we went earlier this summer, and here are our honest thoughts on the matter:
Main attractions
Let's cut to the chase. Edinburgh Zoo boasts a rhino (as huge as you'd expect, if not huger!), a cute family of meerkats, a whole host of cheeky monkeys, fluffy koalas, penguin after penguin after penguin, flamingos, and so much more, but what are the real highlights that set Edinburgh Zoo apart from its competitors when it comes to family-friendly attractions in this great city?
Here are our favourite highlights from our trip:
One of our zoo highlights is Animal Antics, a daily show that presents a range of animals showing off what they do best. You might see amazing birds flying low over your head, or you might see armadillos scurrying along and showing off their cute natural behaviours. It's a charming (and often very windy!) hillside animal talk that is both entertaining and educational
Edinburgh Zoo's Penguin Parade is world-famous. Just do a Google image search and you'll see exactly what this is all about! Kids love standing right beside these little characters as they waddle past. Penguin participation is always voluntary (they aren't tempted out with food), so you might not see dozens of penguins making the walk along the parade route, but it's really cool seeing even a couple toddle around!
The Budongo Trail allows you to watch chimpanzees in a range of different settings. Our favourite experience has been watching a certain lazy chimp take a snooze on what looked like an exceptionally comfortable hammock from one of the indoor viewing areas. The Budongo Trail also boasts the world's biggest climbing frame for apes. There's loads of info in this part of the zoo about chimpanzees and what's being done in the wild to help protect this incredibly special species
Trying to spot the pandas is a real moment of excitement. Many people going to Edinburgh Zoo will never have had the chance to see a panda before, which makes this a special experience. When we went this summer, the pandas were asleep so we didn't get the chance to see them for ourselves, but we were lucky enough to be able to ask the panda specialist at the zoo a number of questions. It's clear from the answers that Edinburgh Zoo cares greatly about their resident panda couple!
Family-friendly facilities
When it comes to making life easy for families, Edinburgh Zoo ticks all the boxes. There are three main cafes, all of which sell a range of food likely to keep even the fussiest eater happy.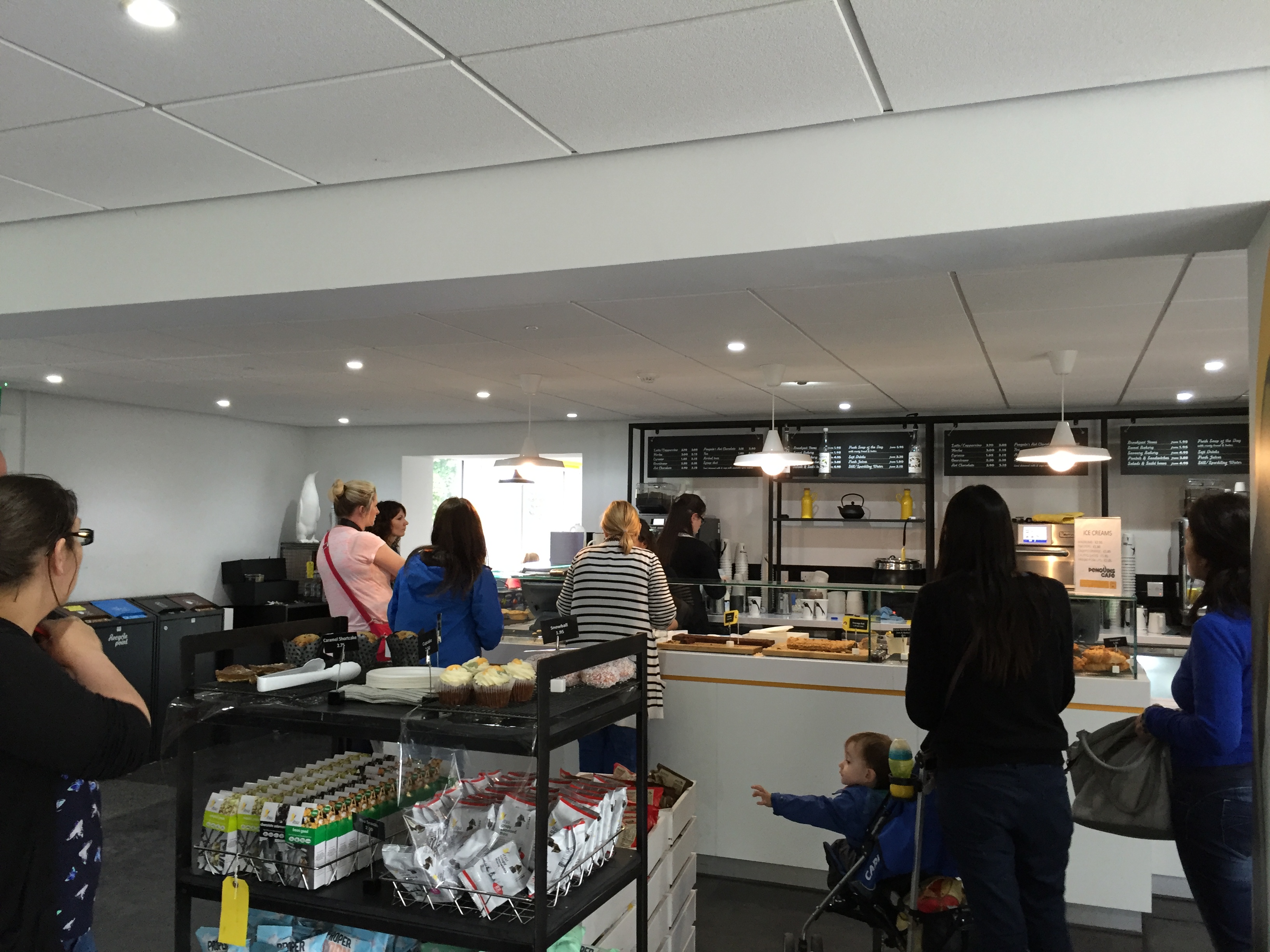 There are also picnic areas dotted around for when the sun is shining, and various ice cream and snack kiosks.
For kids needing to burn off a bit of energy, there's a really good play area as well.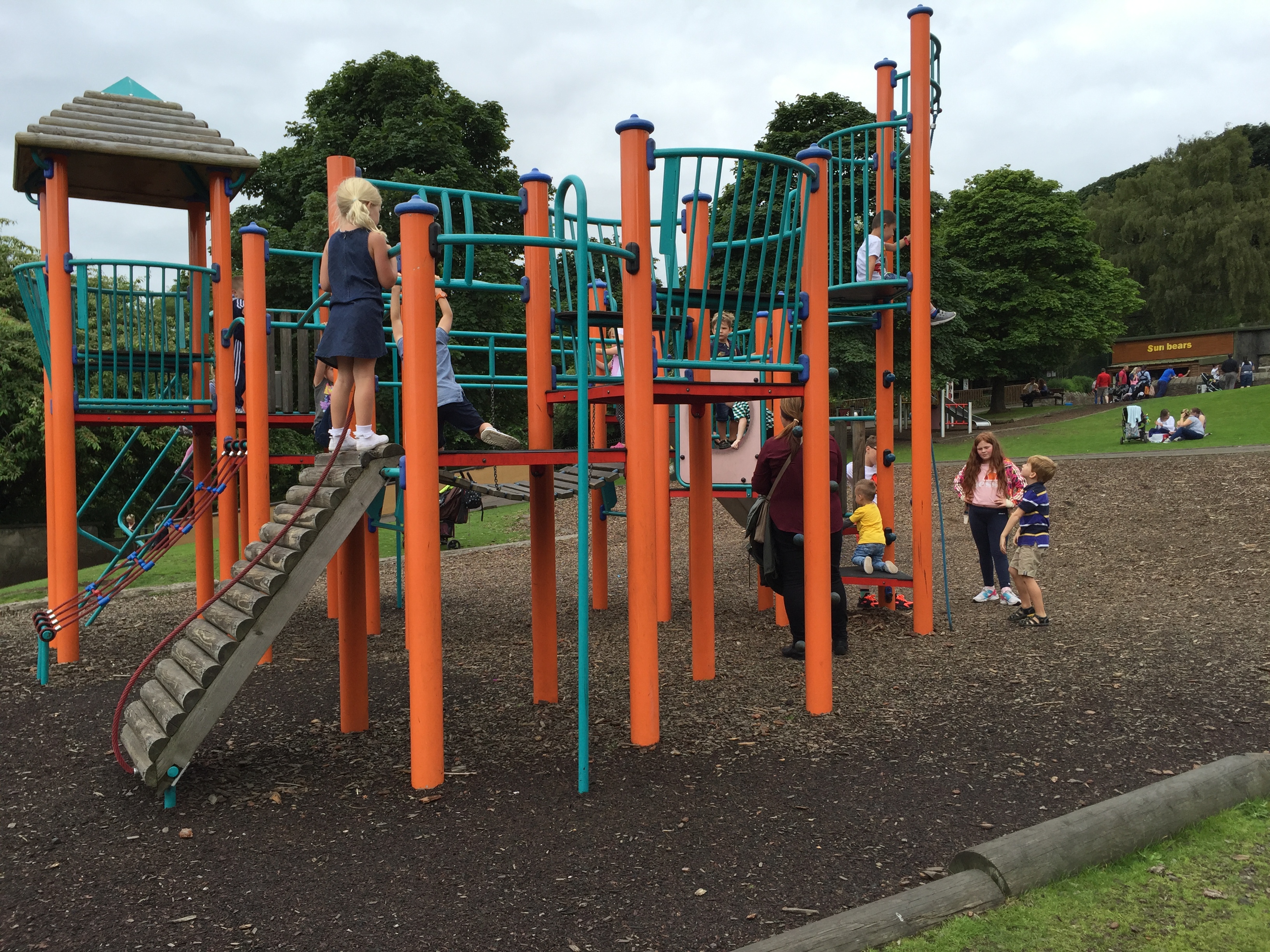 The main entrance has a number of lockers if you want to stow away valuables before starting your walk around the zoo.
Cost
For a family-friendly attraction, bear in mind that Edinburgh Zoo is on the pricier side. This is a 'one-off', 'treat' sort of location, rather than somewhere you visit every few weeks.
If you book online at least three days in advance, you'll pay around £17 per adult, and £12.50 for kids aged between 3 and 15. Turn up on the day, and you'll pay a couple of pounds more per ticket. There are family tickets available and a 'two adults, two children' ticket will cost £53.50 when booked in advance.
Getting there and away
Edinburgh Zoo is really accessible from the city centre. Car parking is available on-site for a fee, or you can take the bus from near Haymarket or Waverly Station. Buses 12, 26, and 31 will all stop outside the zoo.
In conclusion, Edinburgh Zoo deserves its reputation as a fantastic family-friendly attraction in this great city. It may not be cheap, but it will fill up a whole day if you want it to, with zero potential for any boredom from the kids! Give it a go next time you're in the city – you really won't regret it.