The royal family have always been a source of great fascination for me. I love watching documentaries on the royal family and enjoy hearing new bits of royal family trivia!
It therefore comes as little surprise that on our trip to Edinburgh last week, we stopped in at Britannia for a look around. By no means was this my first visit to Britannia (!) but it was our first with our little girl in tow, so it was a fairly different experience this time around.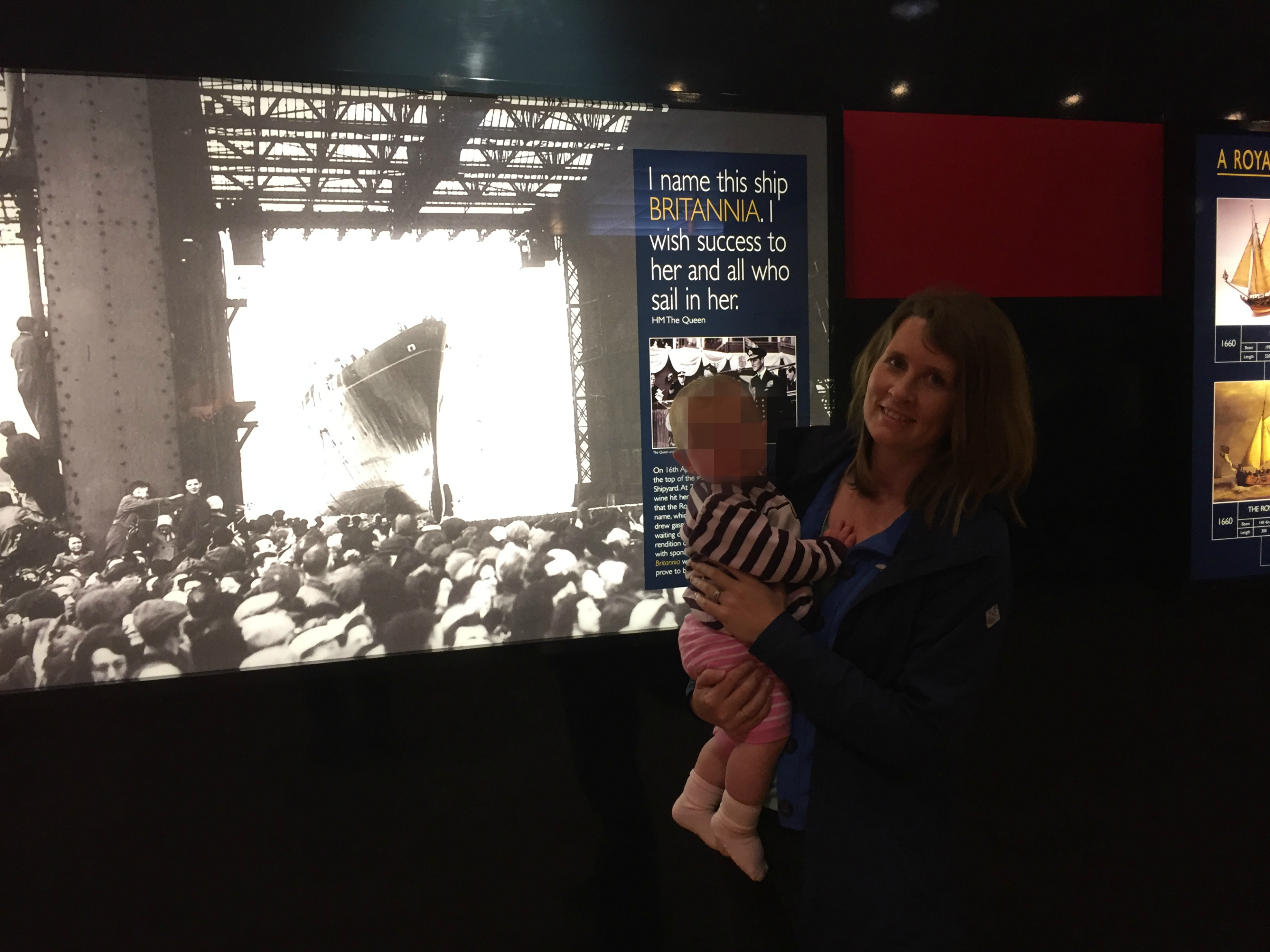 Britannia, for those who don't know, was home to the Queen and the Royal Family for over 40 years, sailing over a million miles around the world. Now it has made Edinburgh its home and you can step on board this special Royal residence to see how life would have been from the perspective of those who stayed on-board and those who worked on-board.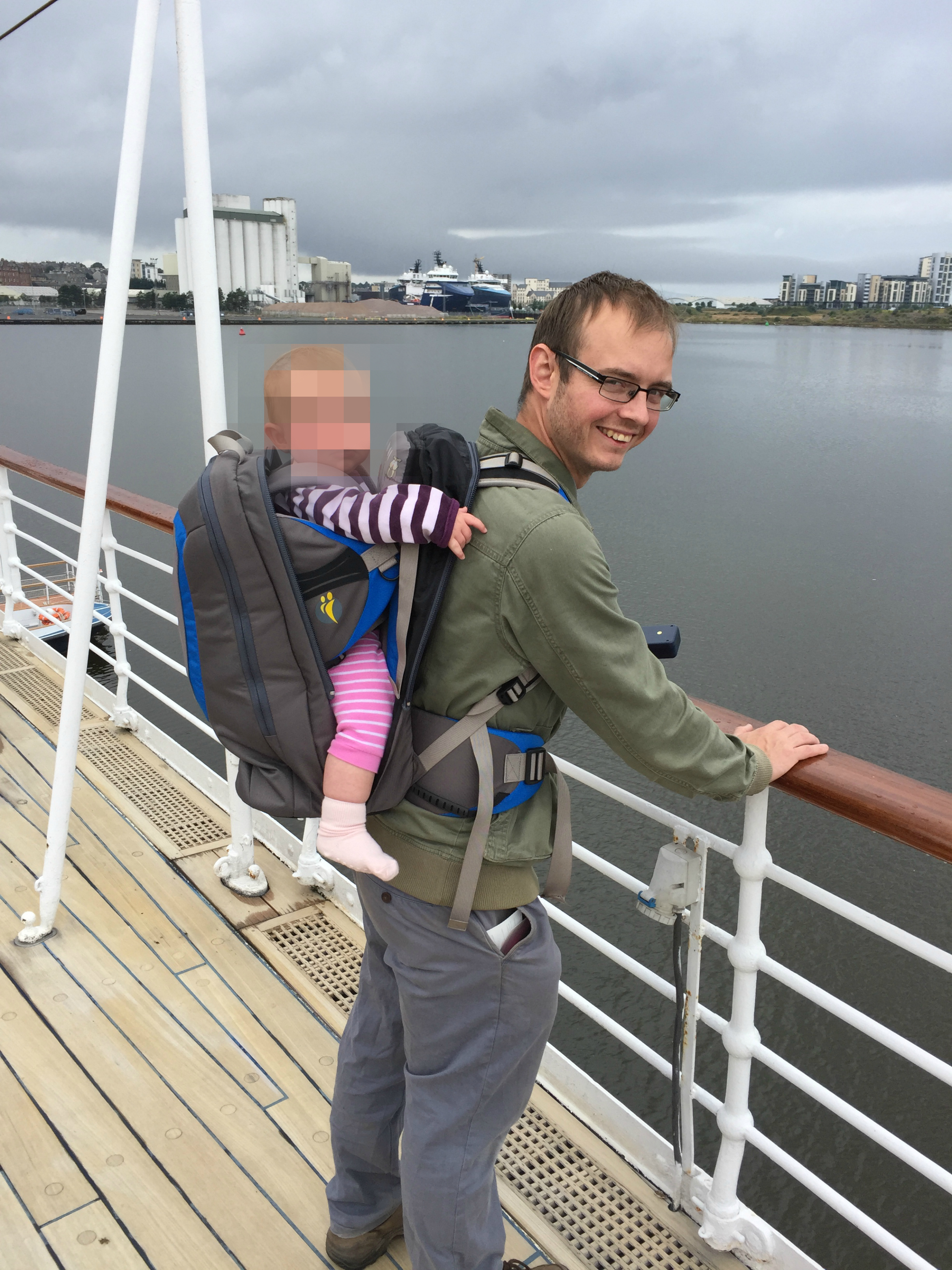 You're guided on your tour by a fascinating complimentary (a definite tick in the box for a family-friendly day out) audio handset, which is easy to use and offers insights into what you're seeing. There's a separate handset for kids, but I can inform you from experience that babies around the age of one find it hilarious when you press the main version of the handset against their ear during one of the musical parts of the tour.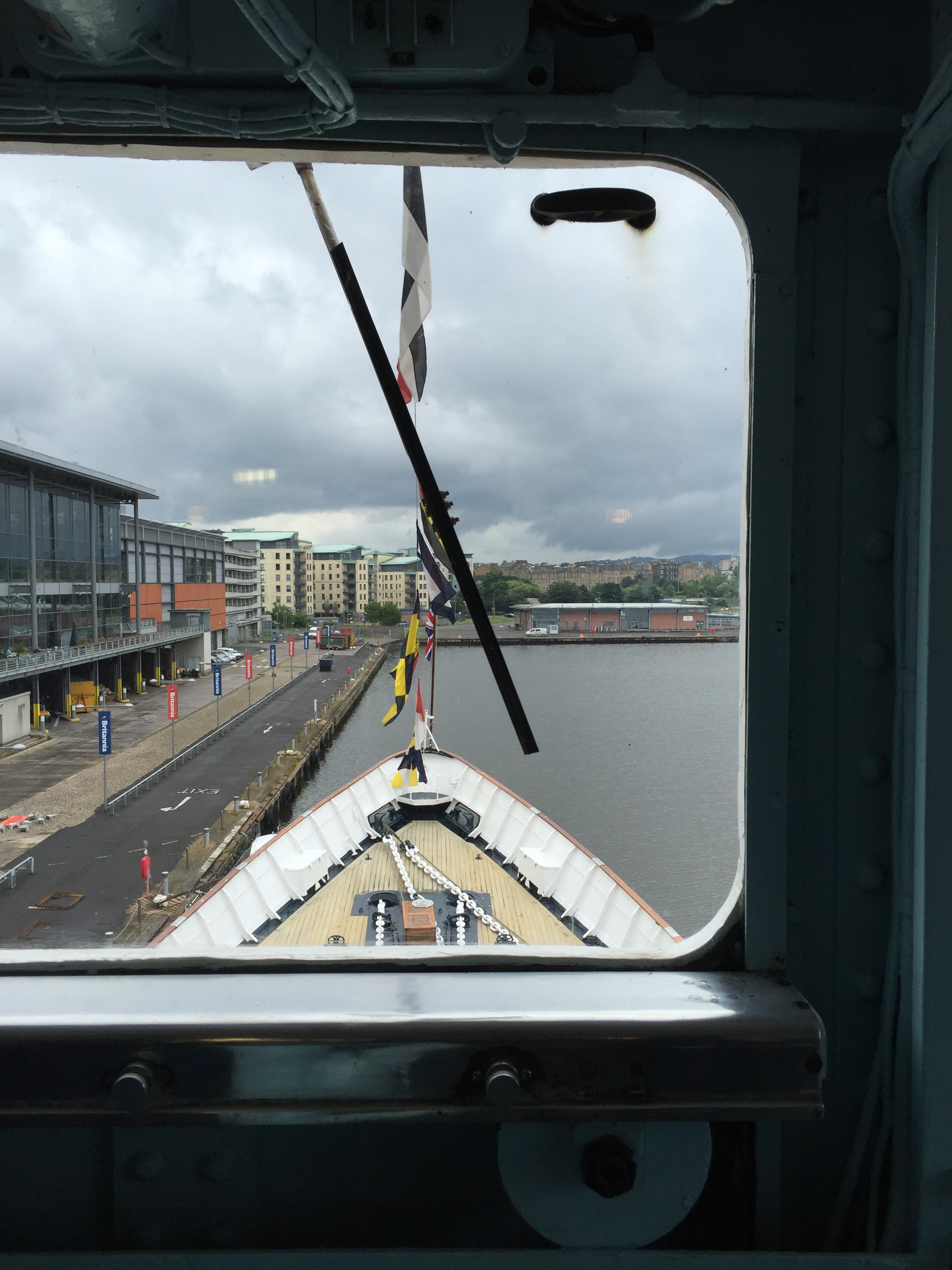 There are five decks to explore, with highlights including the State Apartments and Royal Bedrooms, the sun lounge (this would definitely be where I would have spent all my time if I had been Queen!), the tea room, and, on the other side of life on-board, the sick bay and laundry. The sick bay sent shivers down my spine imagining what it would have been like to have had an emergency operation on the rather vintage-looking medical table! For those with little ones who are interested in cars, engines, or like to figure out how things work, the huge engine room is an absolutely amazing sight.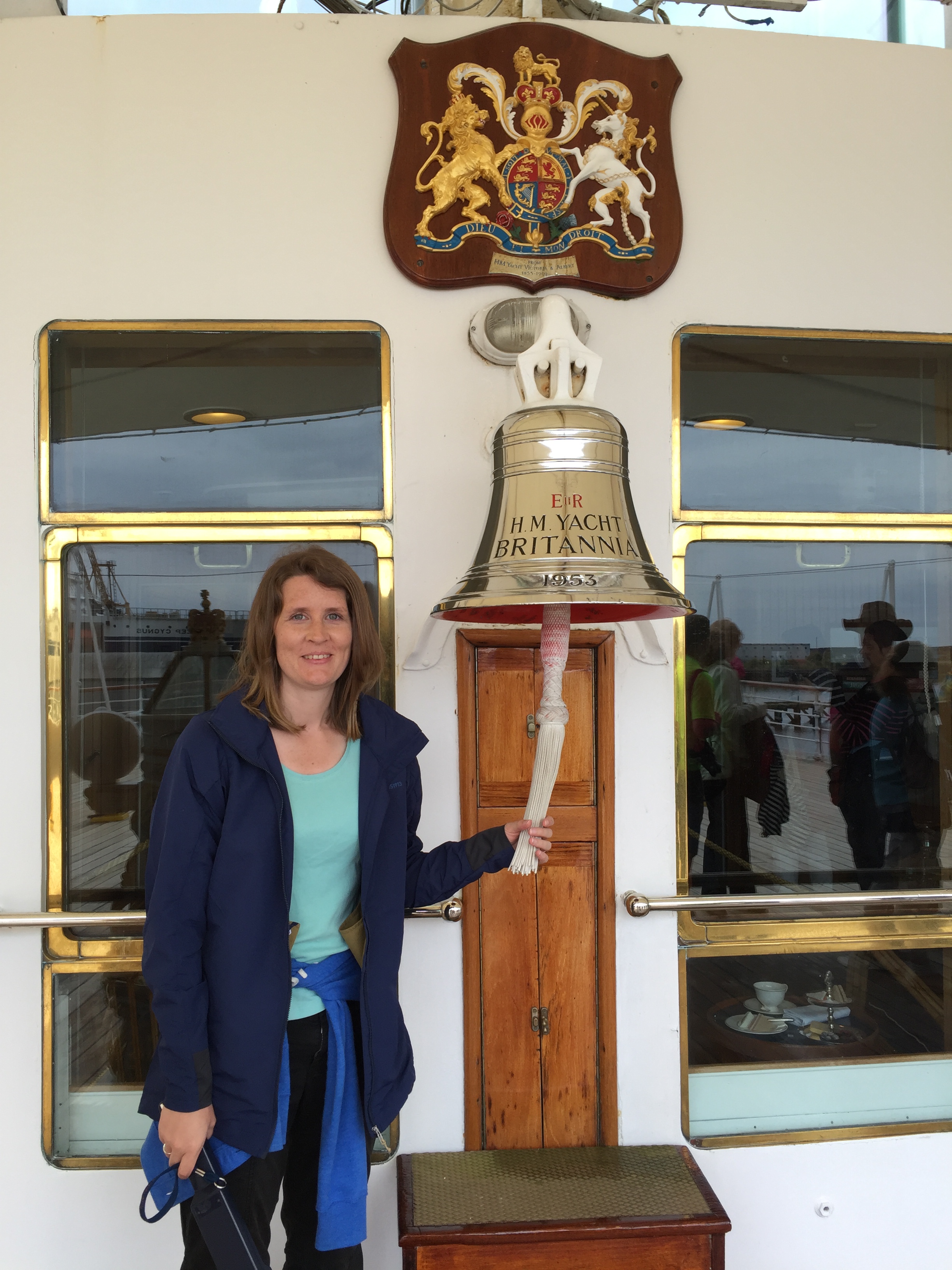 In terms of kids, extra fun is injected as they hunt for Yottie the Bear, who hides throughout the yacht and waits to be spotted by little ones. If you're bringing along younger ones, there are high chairs and bottle warming facilities available in the tea room, and various baby changing facilities dotted around. You can also use a pram fairly easily thanks to all the ramps and wide walkways.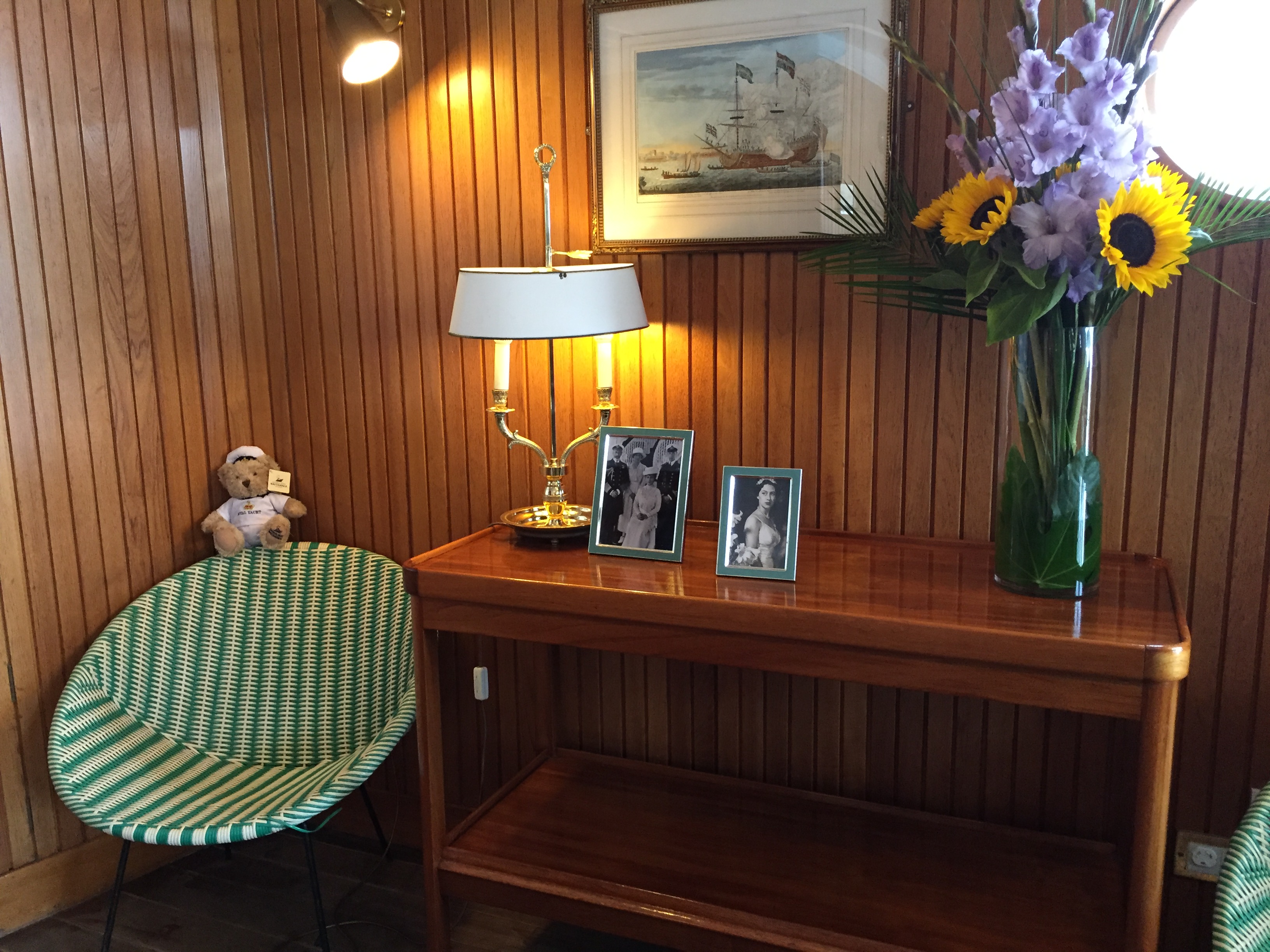 Britannia is within easy reach of Edinburgh city centre if you're driving or if you're on the bus. It's also right next door to a huge shopping centre (and the entrance is actually accessed from within the shopping centre) so you can grab an M and S sandwich or similar if you need to before or after if you want to avoid the cost of the tea room.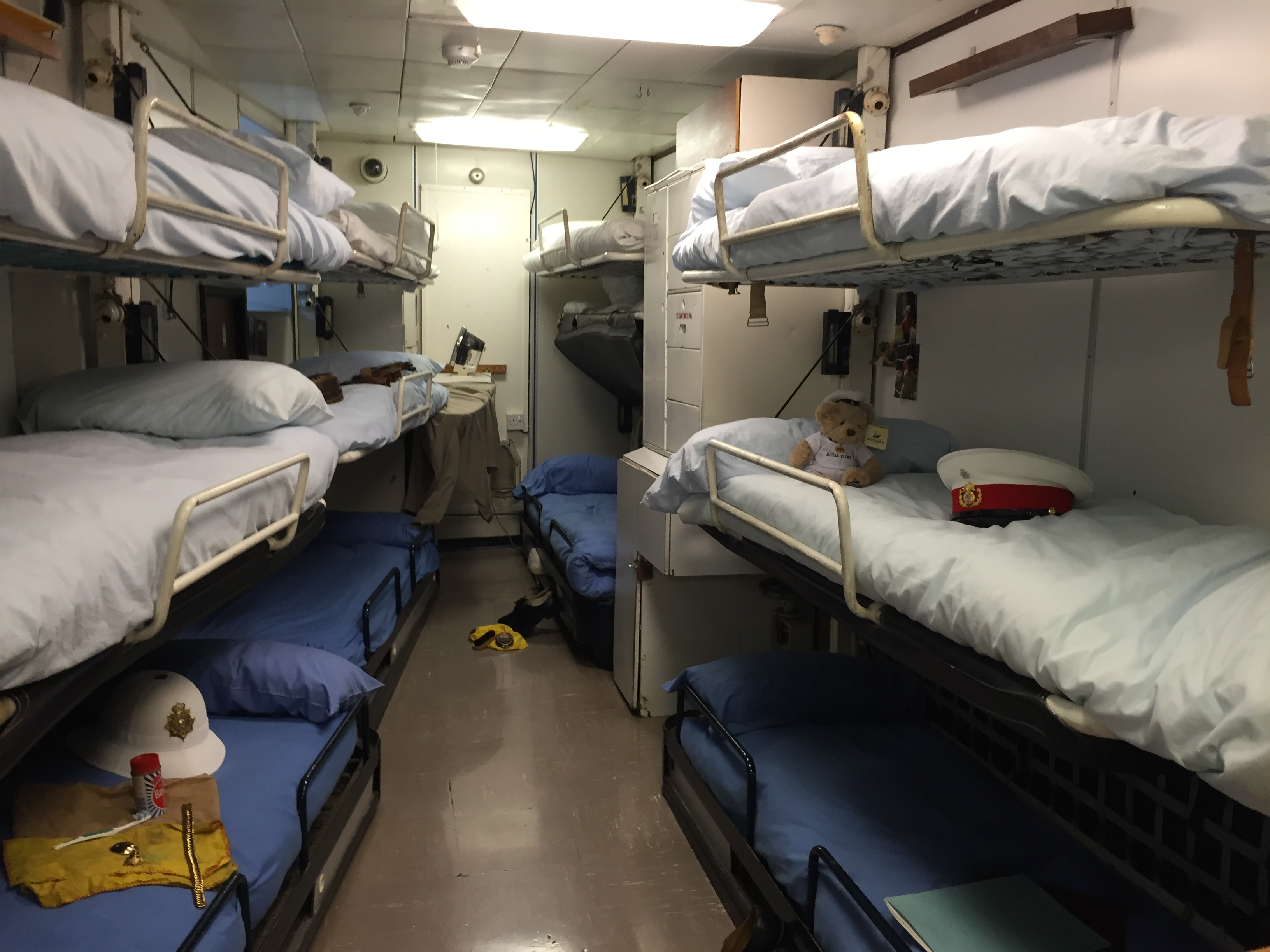 For us, Britannia is an attraction that is suitable for kids of all ages as well as adults. You can easily spend a whole afternoon looking around, and equally, you can do it in a couple of hours if time isn't on your side.
Where it is: Ocean Terminal, Ocean Drive, Edinburgh EH6 6JJ
Costs: Adult £15, Senior (60+) £13.50, Child (5-17) £8.50, Family Ticket (2 adults and up to 3 children) £43.50