If you like cake, or you like big breakfasts, in fact if you have anything approaching a sweet tooth, you need to make time during your next visit to Edinburgh to get down to Mimi's Bakehouse in Leith.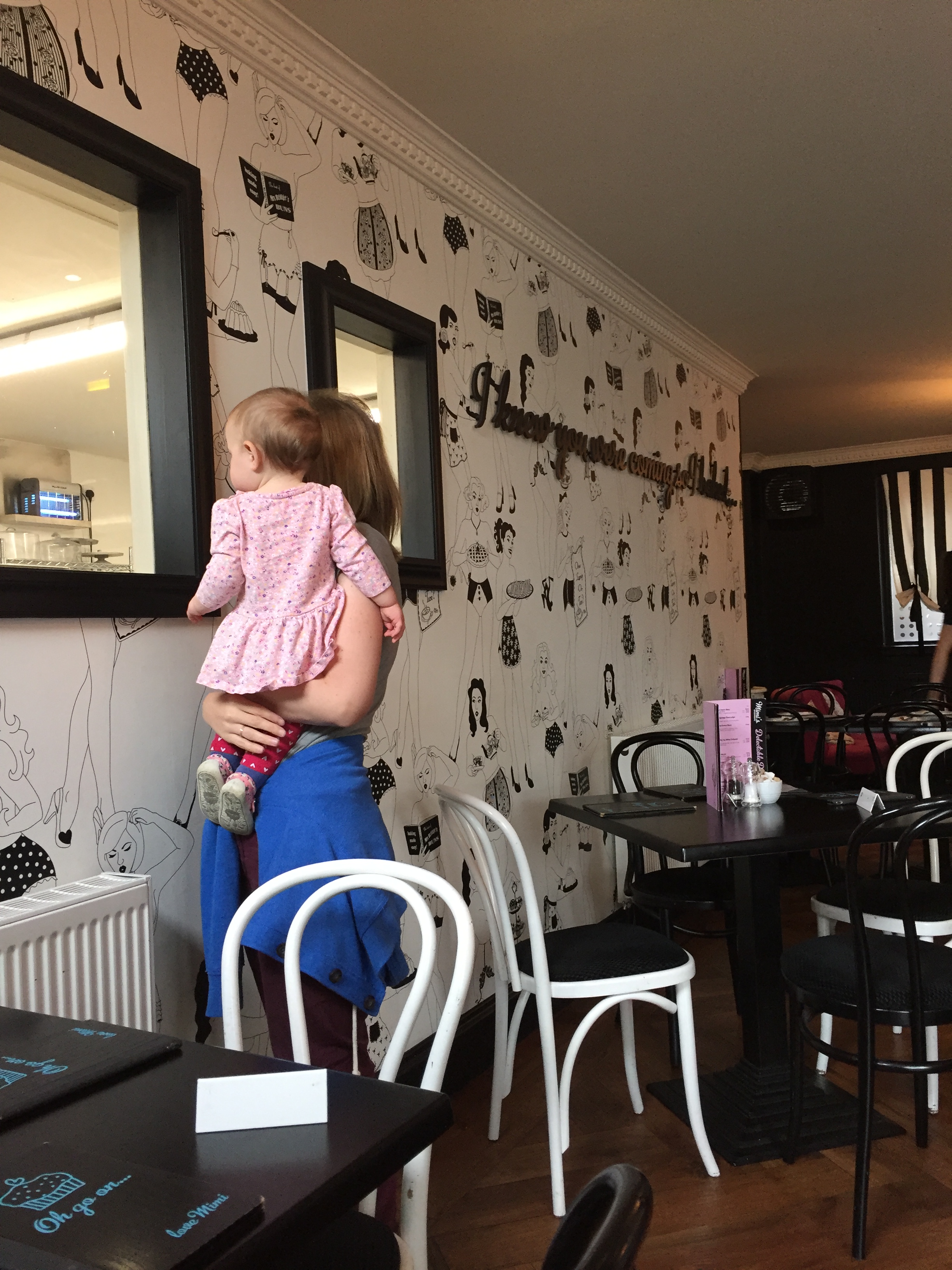 We had high hopes (very, very high hopes) ahead of our visit having tried to get in last time we went to Edinburgh but failing due to it being fully booked. We left nothing to chance this time around, booking months ahead of time and turning up early for our breakfast!
Let's keep things simple. If you love the combo of bacon and maple syrup (and let's face it, why wouldn't you) then order the French toast with bacon and maple syrup. I have such fond memories of the French toast at Mimi's that it makes me sad to think that I won't eat it again for another year at least.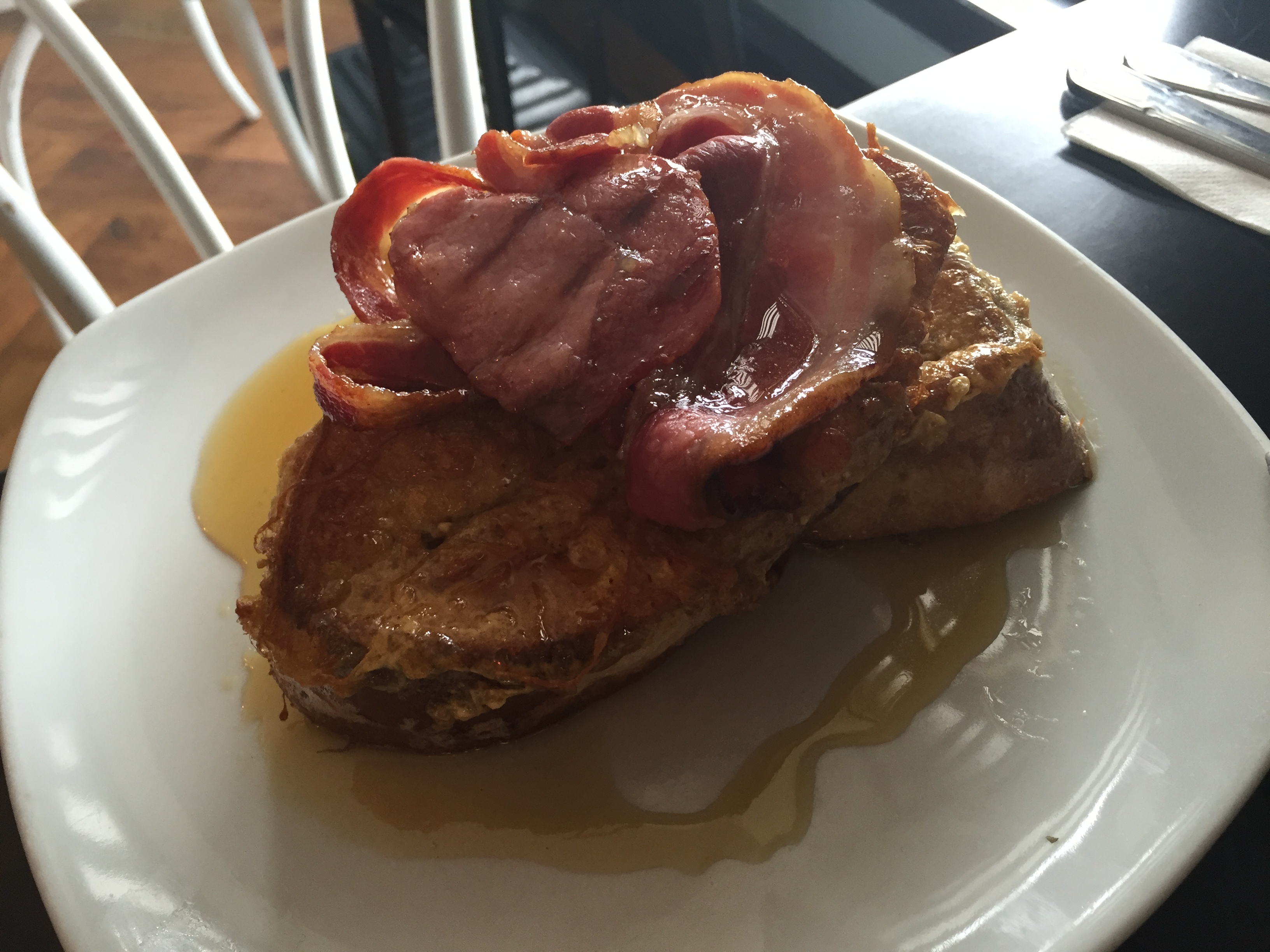 The French toast, made with free-range eggs and cream, was layered with award-winning bacon and drenched in maple syrup, and the resulting dish was a feast of sugary goodness, the maple flavour of the syrup adding a new dimension to the smoky bacon. To say my hopes and expectations were exceeded would be an understatement. Kyle also ordered French toast, opting to top his with a slightly healthier option of fruit rather than my bacon and syrup combo!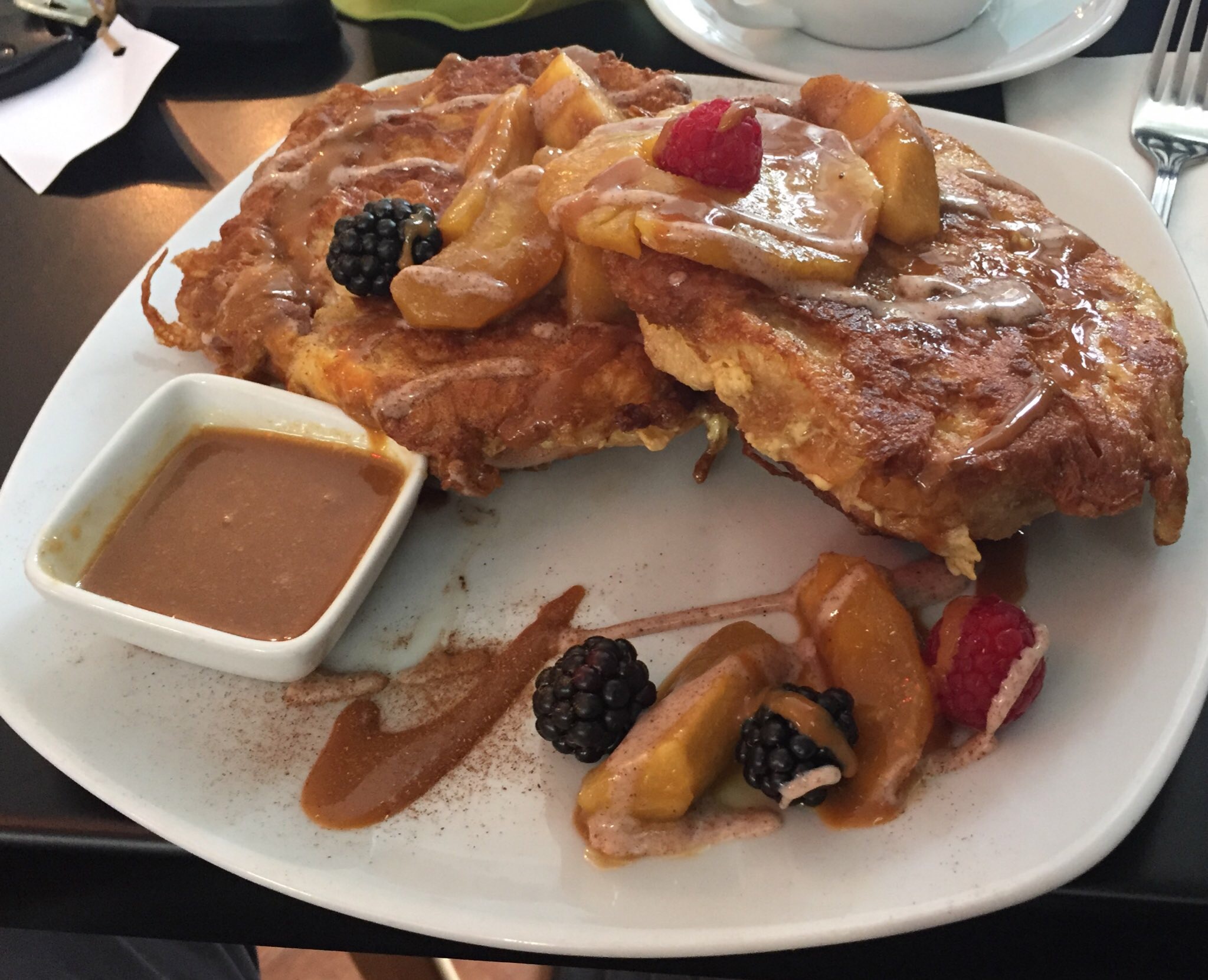 Clearly not listening to the old adage that you can have too much of a good thing, we headed to the counter to order some cakes to takeaway and eat later. We ordered a jammie dodger cupcake, a slice of chocolate and raspberry cake, an oreo slice, and a Daim slice.
The highlights were the cupcake and the cake, both moist and well-baked and made decadent by the special touches (the jam in the cupcake and the raspberries on top of the chocolate cake). The Daim slice was a treat for anyone who loves Daim bars, although we did find the Oreo slice to be slightly one-dimensional and would recommended ordering something more interesting.
We will most certainly be back to Mini's Bakehouse next time we're in Edinburgh. Their mission statement is to make every trip feel like a big hug, and in that respect, they certainly succeeded!