Just a quick shout-out today to our friends at Totseat. They've been conducting research into the state of high chairs in the restaurant industry and have uncovered some fairly alarming stats. Did you know that 82% of kid-friendly British restaurants have no more than two high chairs? It's a fairly ridiculous stat but one which we've found to be true.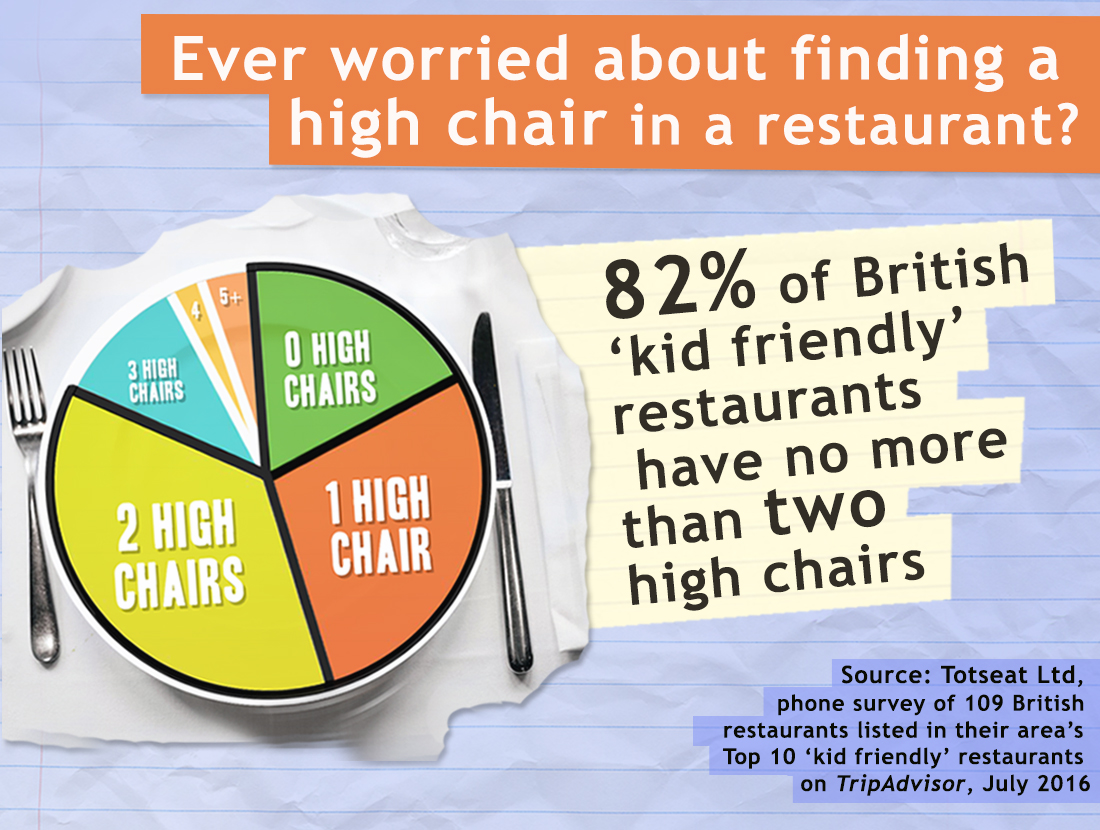 Some restaurants have pulled it out the bag (take Gusto in Cookridge, who seated eight six-month-olds when we had an NCT meet-up there) but others have failed miserably. We've had meals where we've had our little one sitting on our knee, or have had to keep her in her pram, handing her food to make a big mess with! What's more, many of the high chairs that do exist in restaurants on the high street have either been far too big for her, or have left her forehead at the 'banging on edge of table' level.
Credit to the restaurants in the UK that are pulling it out the bag. You can see some of them here in Totseat's video (and we really want to try some of these kid-friendly cafes, they look amazing!).
We've seen for ourselves how easy it is when Totseats are the high chair equivalent offered by cafes (shout-out to Beckett's in Whitby) and there is certainly more that can be done by the British restaurant industry to make dining spaces far more welcoming for little ones.