Located in lovely Rodley on the way to Idle and beyond, Giorgio's is a picturesque, family-friendly restaurant that offers exceptional Italian fare and genuinely warm service.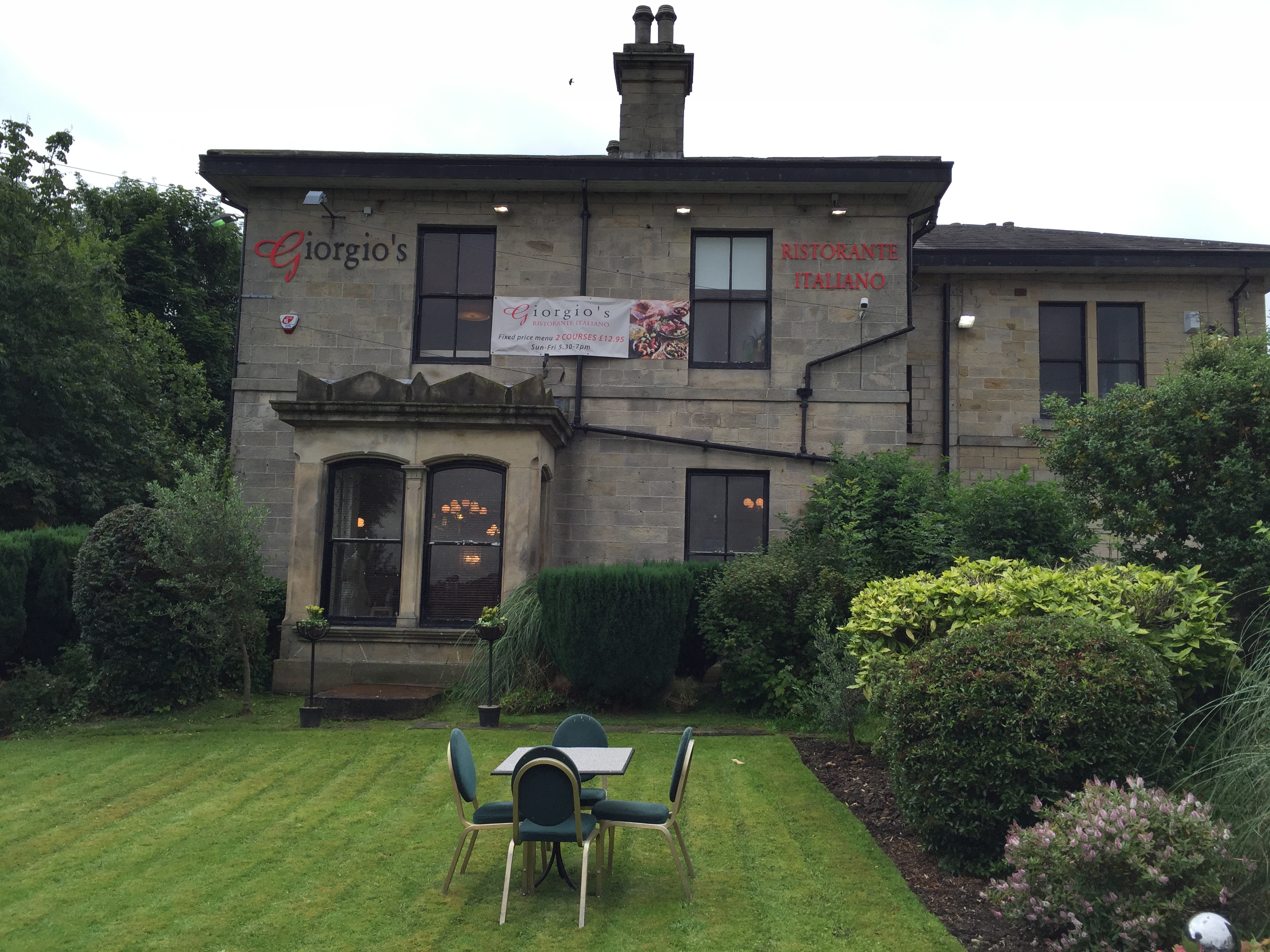 Manager Sol, who kindly invited us down to take a look around the Rodley branch, takes a personal interest in making sure every customer who steps through the door is kept happy. He is more than happy to give personalised recommendations, steering people away from the 'safe' choices that can often be tempting at a local Italian, and towards more authentic dishes that are executed very well in the kitchen.
To that effect, the 'secondi' dishes are really well worth a try at Giorgio's, although a large range of gorgeous pizza and pasta options are on the menu too if you want to stick to your favourites.
The approach of the management was evident when we ordered our starters. We find it hard not to order garlic pizza bread, and again we couldn't ignore it here, but upon Sol's recommendation, we also opted for a portion of the meatballs.
The garlic bread was nicely seasoned, had plenty of cheese on top, and was the perfect sharing starter for those who might not be ordering pizza as their main but who want a slice of the action!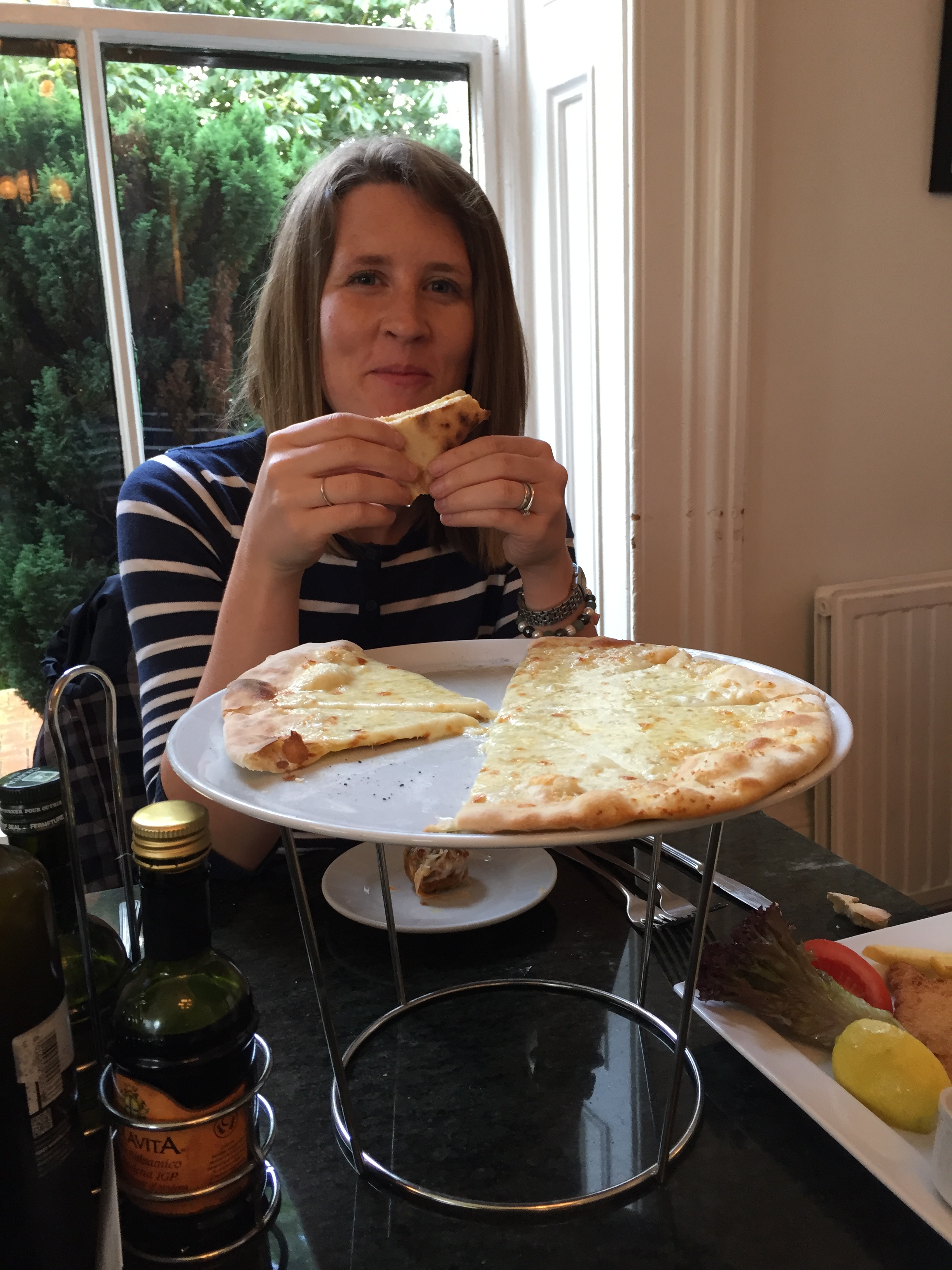 The meatballs were a level above, however, and we were glad they'd been recommended to us. Covered in a beautiful tomato sauce smothered in cheese, the meatballs themselves were bursting with flavour. They were really moist and packed full of fresh herbs and what tasted like very high-quality meat. The meatballs are our recommendation for a starter at Giorgio's.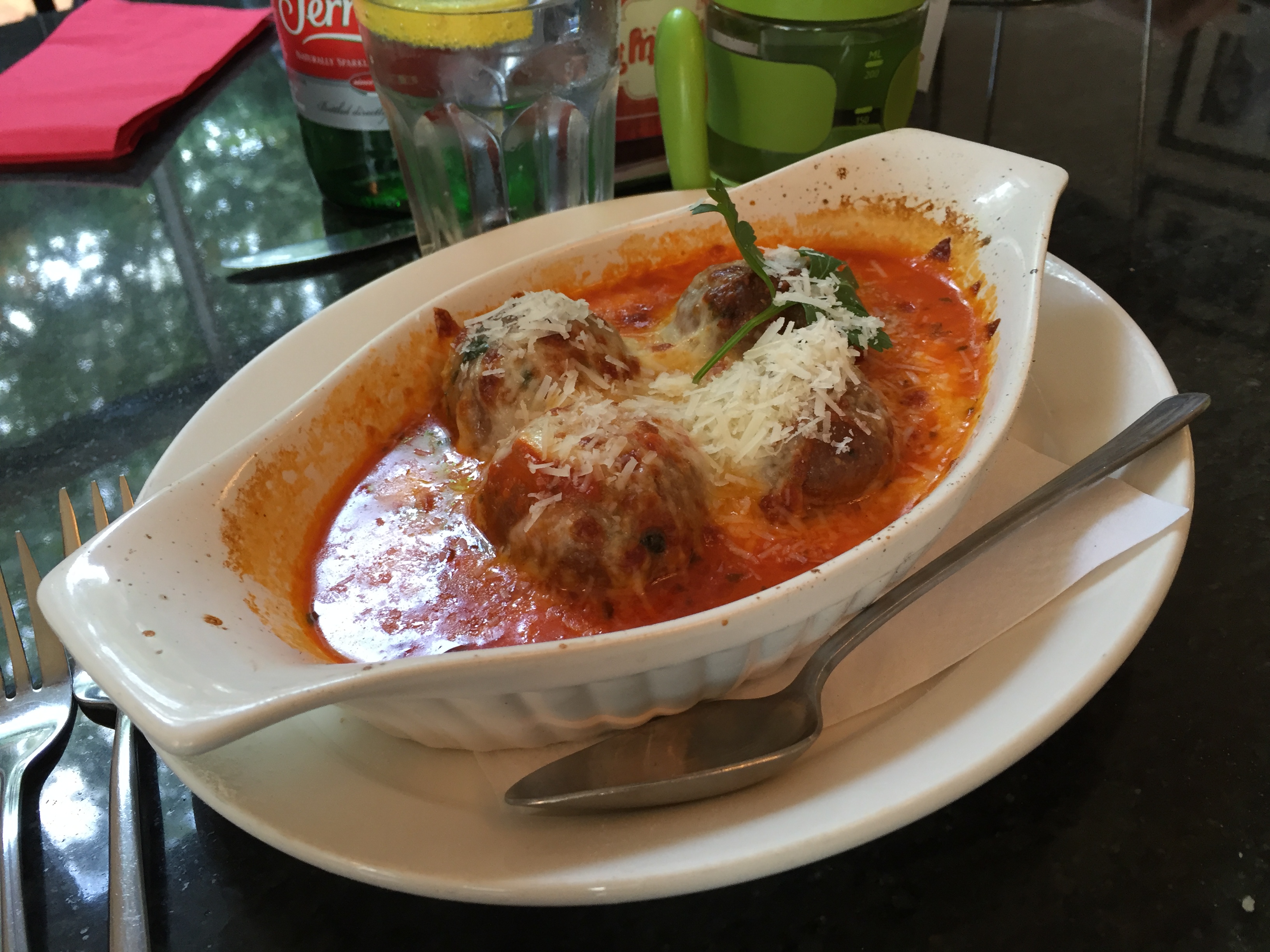 Going again with Sol's recommendations, I had the lamb chops, whilst Charlotte ordered the seafood risotto. Having been asked by the waiter how I wanted my lamb chops cooked, and having requested them pink, the big win here was that the chops came cooked perfectly, pink in the middle and clearly well-rested before serving. There was a nice array of vegetables to back up the meat as well.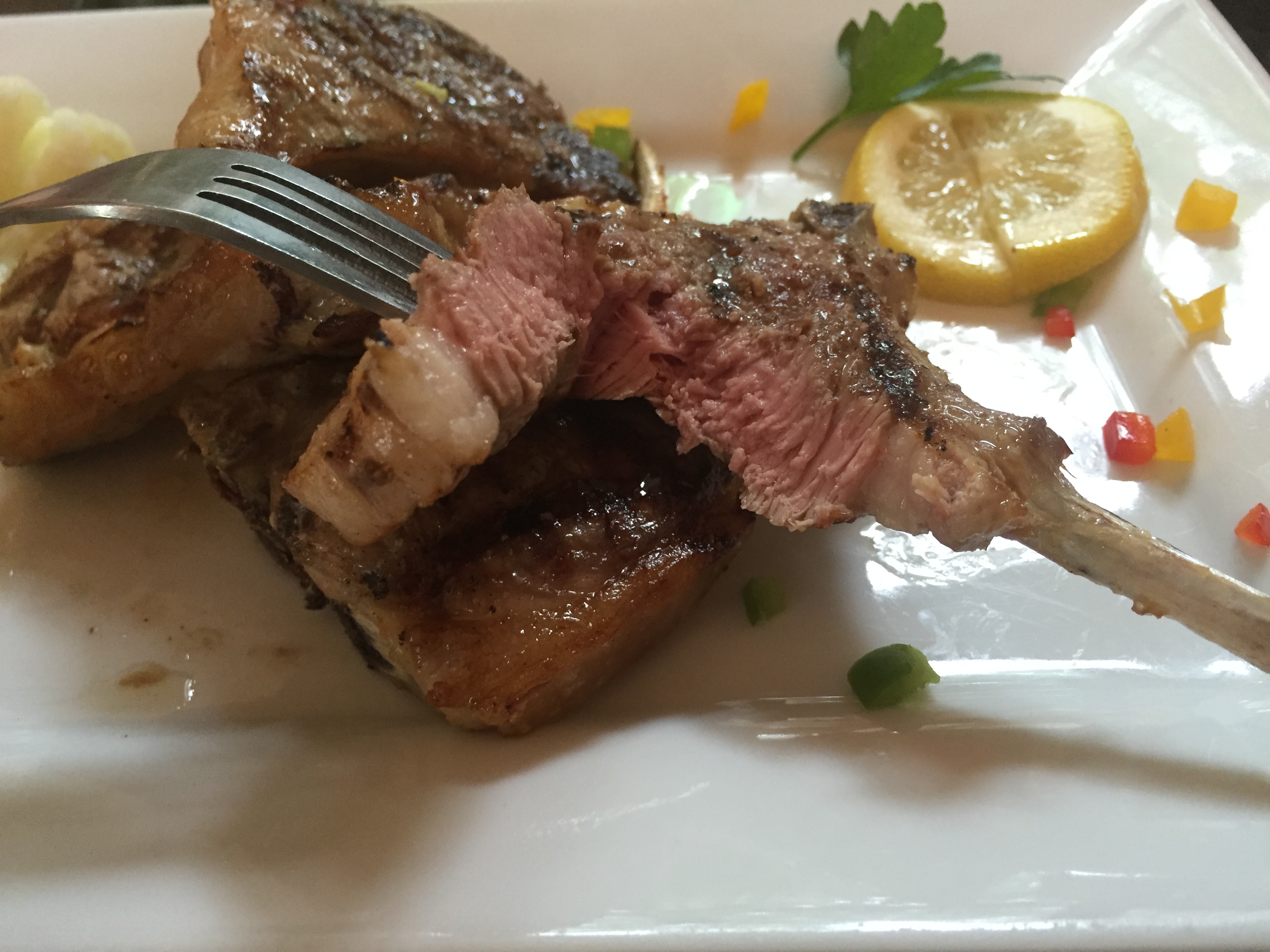 Charlotte was a big fan of her risotto. Packed full of seafood and seasoned very well, the rice was tender, and the portion size huge! The texture was that of a 'wet' risotto, rather than a dry one, which was to her taste. It nearly defeated her so huge was the bowl, but she battled through!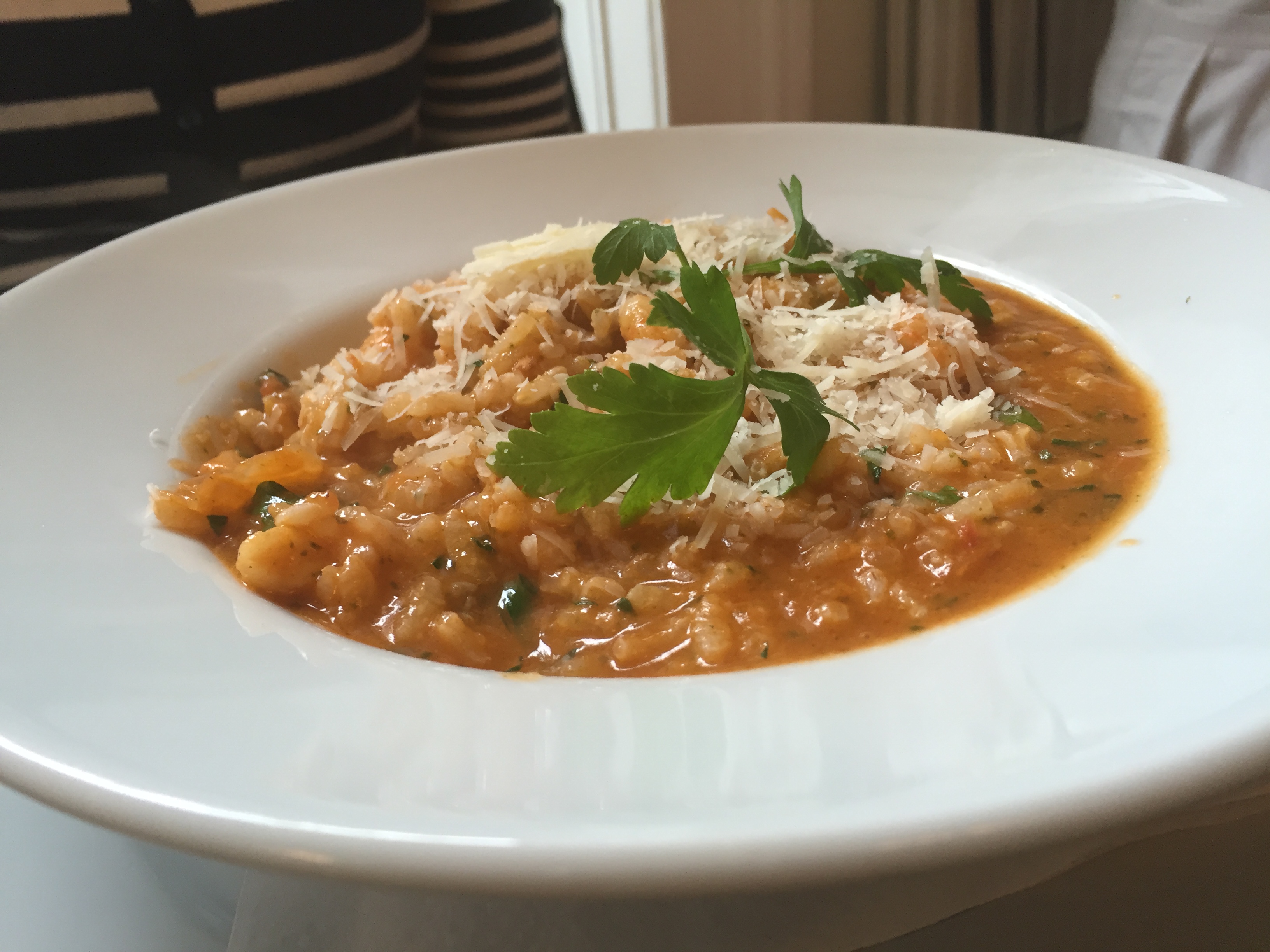 Giorgio's in Rodley is great for romantic evenings (the building is so beautiful and the lawn outside makes for a very picturesque view) or for boozy evenings with friends, but it really has to be said that it's ideal for families, particularly young families like ours. The children's menu is very comprehensive. We ordered our little girl Pollo Milanese. The portions were again generous, but needless to say she polished most of it off! The atmosphere isn't at all off-putting for those with little ones, and the staff are more than happy to go out of their way to help however they can.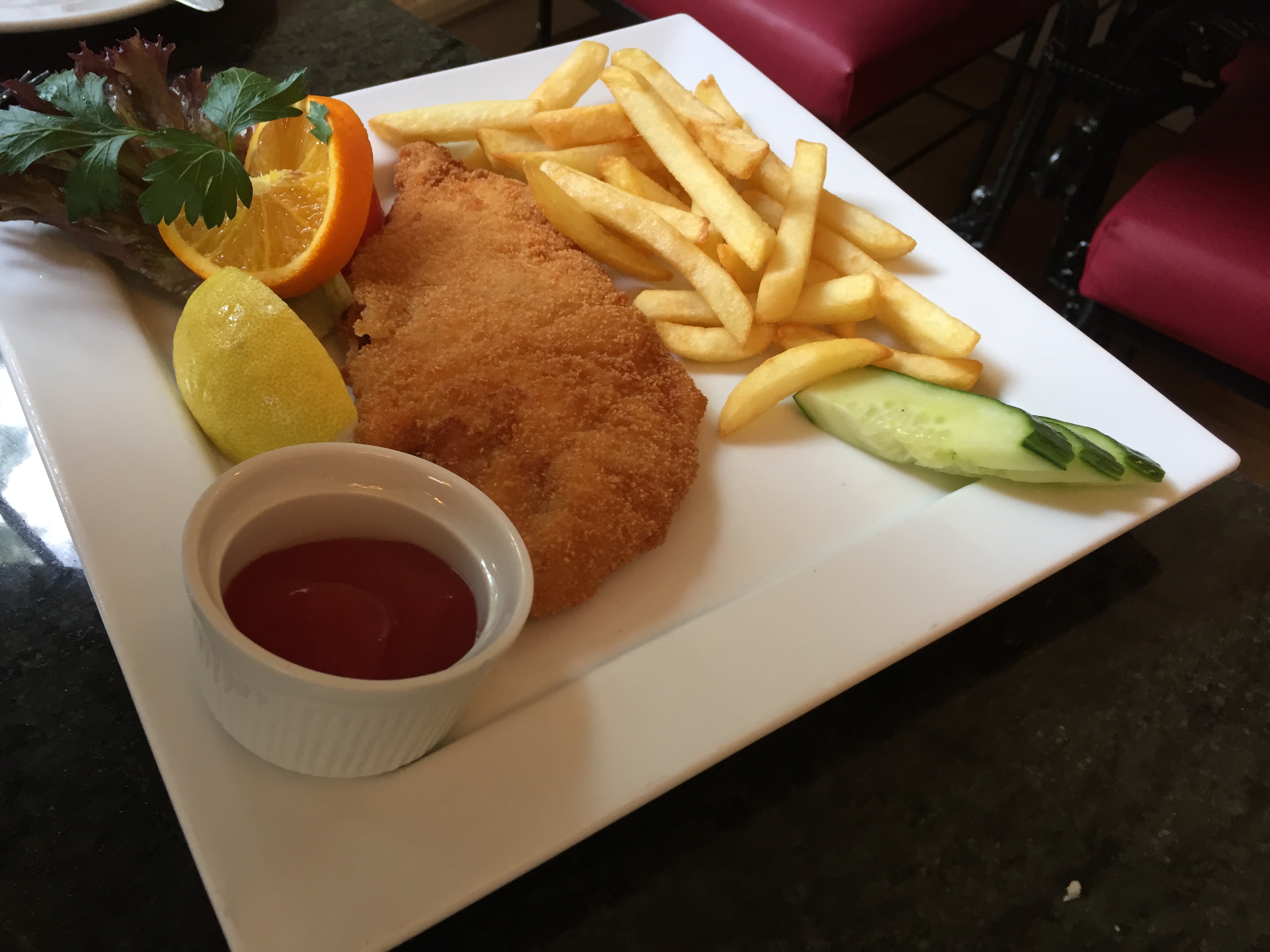 And so on to pudding. In all honesty, we were pretty full by this point, but we are powerless in the face of good dessert, and we felt confident that the puddings at Giorgio's would be authentic and something special. Kyle ordered the cheesecake, which as an additional bonus came with a beautiful profiterole on the side! The cheesecake was creamy and had a great crunch to its biscuit base, and a fresh element was added thanks to the fruit.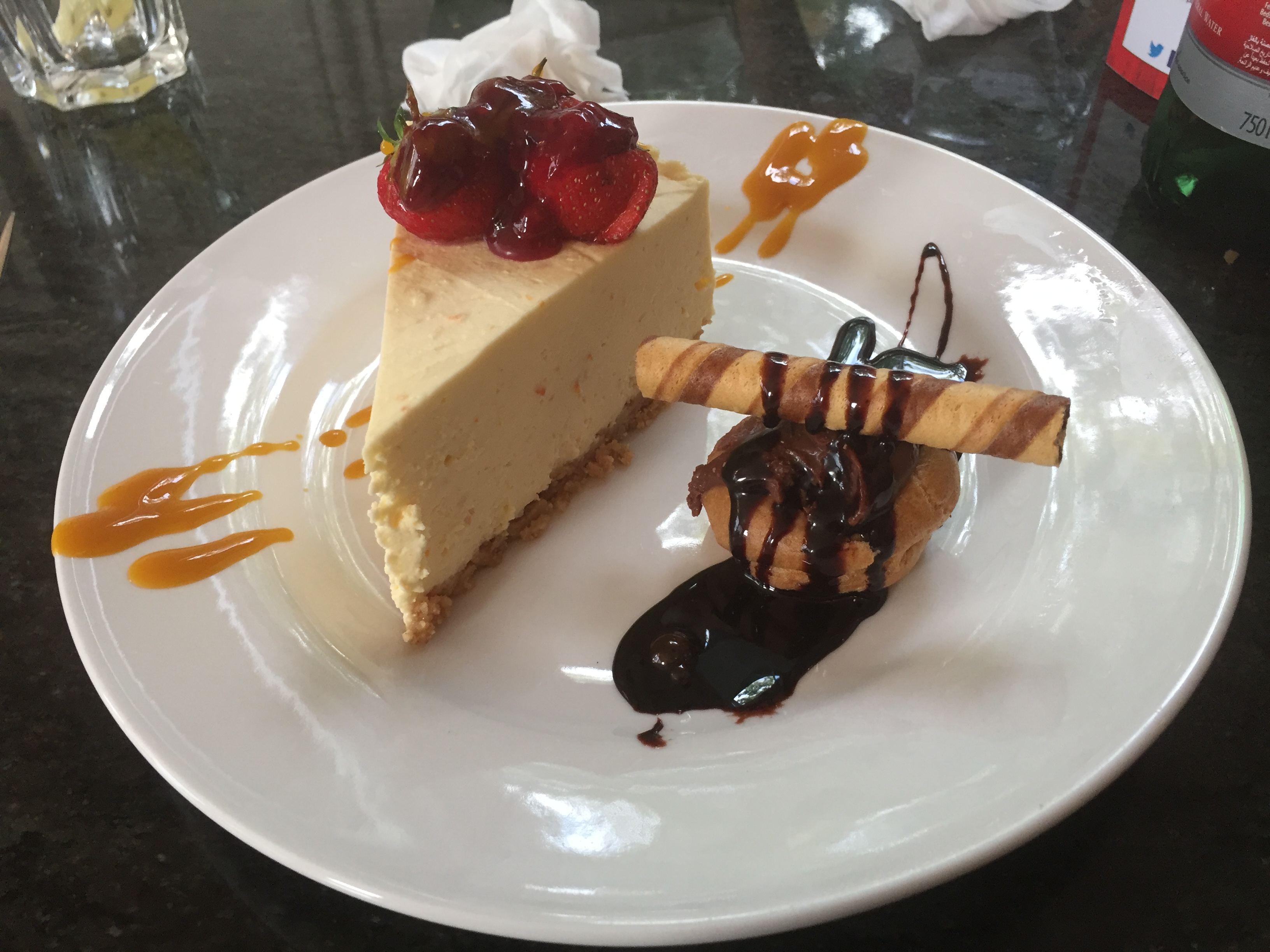 Charlotte went for ice cream, so often a dull choice but at Giorgio's ice cream is not a compromise. The gelato here is creamy, indulgent, and incredibly moreish. We recommend the pistachio flavour for an ice cream hit you won't forget. 10/10 for the toppings as well – see below and you'll see what we mean.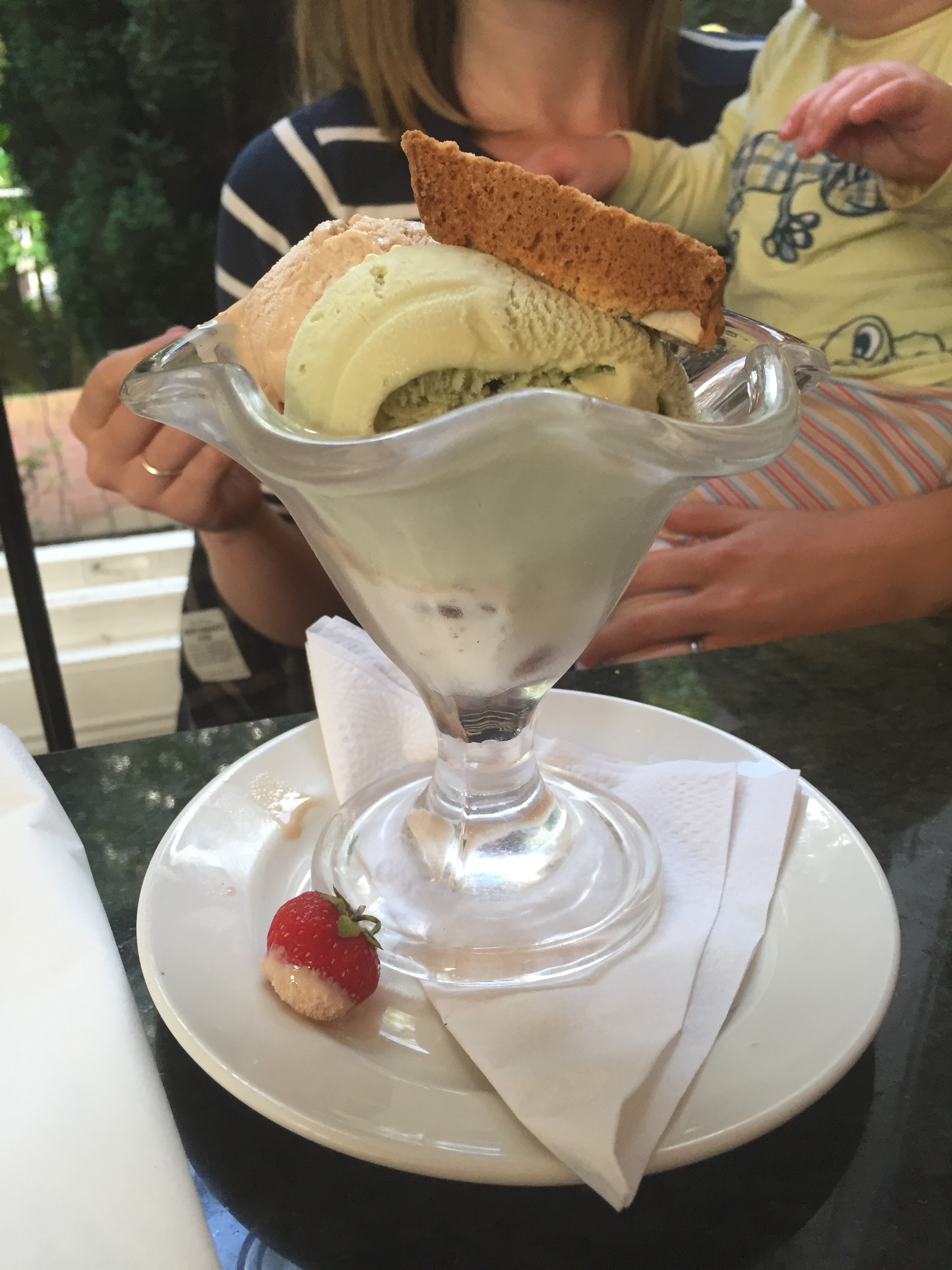 Giorgio's in Rodley has something for everyone, no matter what you're looking for from your evening out. There's no doubt that Giorgio's holds its own as one of the best neighbourhood Italians in north Leeds.
Reservations: 0113 2569283
Where is it: Oaklands, 55 Rodley Lane, Rodley, Leeds, LS13 5NG